Olivier Reza, who has been head of his father's company since 2008, has prepared a special collection of High Jewellery pieces especially for TEFAF New York. Among the noteworthy pieces of jewellery created this year are: two variations of the Dune earrings, in matt and polished white gold with diamonds and emeralds (see below), and the Croissant earrings (on the right) in pink gold, made in the shape of the moon and decorated with sapphires, diamonds, and tiny diamond discs.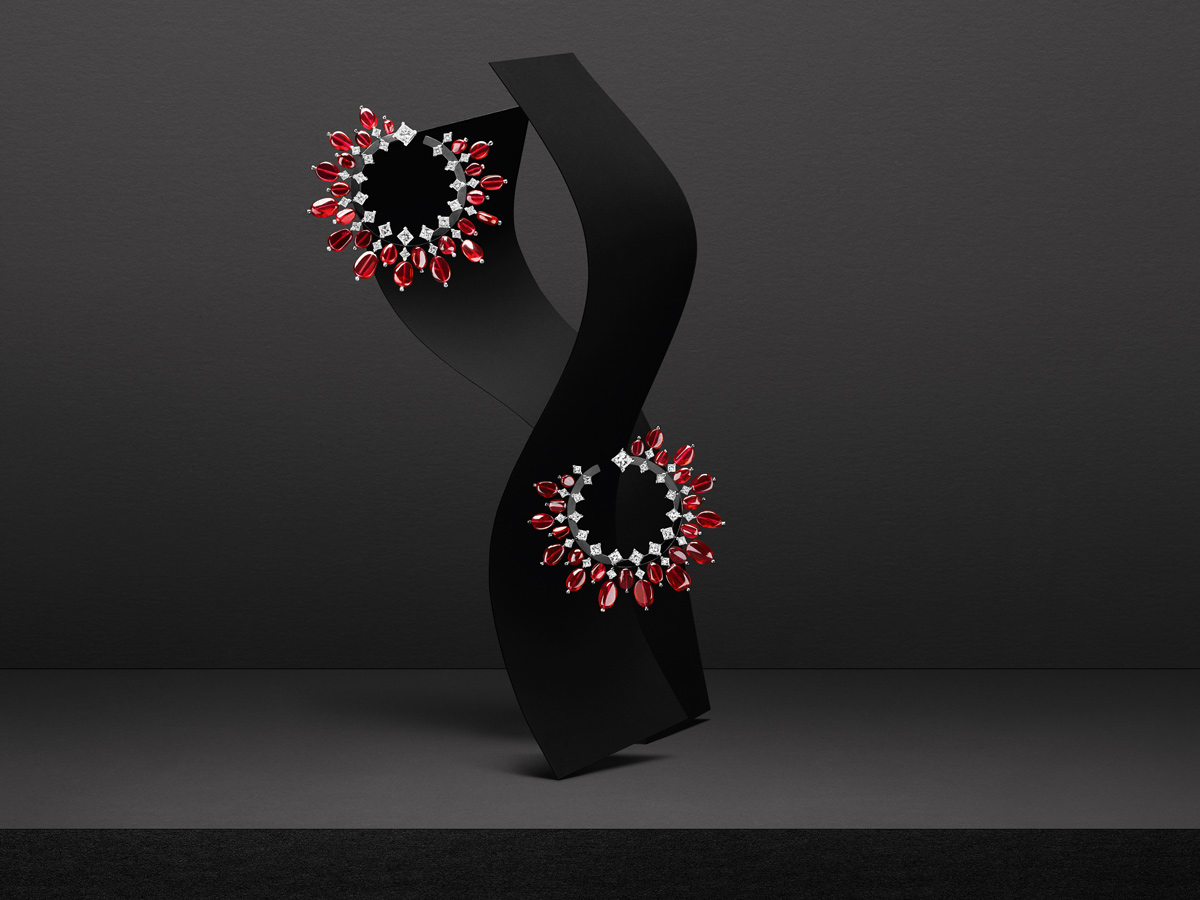 For the exhibition in New York, the French luxury house has also prepared new high jewellery pieces that are sure to attract lots of attention for their new and unusual architectural design choices, and eye-catching red and white colour scheme. "For the first edition of TEFAF in New York, we look to demonstrate the artistic aesthetic, search for perfection, and exquisite gemstones that have defined this House for over sixty years. The series created with the untreated pigeon blood rubies is a testament to our legacy of working with only the most spectacular and rare gemstones," says Olivier Reza.
Only the very best stones were used to create the exquisite pieces: finest diamondsm of high quality grades and rare natural pigeon blood rubies. Cabochon-cut or in the shape of beads, they are perfectly matched for the tone of the new Chandelier pendant earrings, with 34 rubies weighing a total of almost 36 carats and diamonds weighing nearly 11 carats, as well as the new Tiares hoop earrings which feature 50 natural rubies – weighing a total of 43.31 – and diamonds in black gold. Photographs of these pieces were provided by Alexandre Reza as part of an exclusive preview of the collection especially for katerinaperez.com. All other items can be seen at the exhibition.