The Alchemist of Light collection consists of seven sets that contain 45 one-of-a-kind jewellery pieces. I saw around a dozen pieces from two sets, Atomique and Light Rays, which are completely different from each other in both style and mood.
Made up of seven amazing creations, the Atomique collection is a creative interpretation of diamonds at a molecular level, depicted using geometric patterns and abstract motifs. The monochromatic colour scheme of the extraordinary white diamond necklace, rings and earrings set in 18K white gold signifies the unspoiled clarity of the diamond's prismatic composition.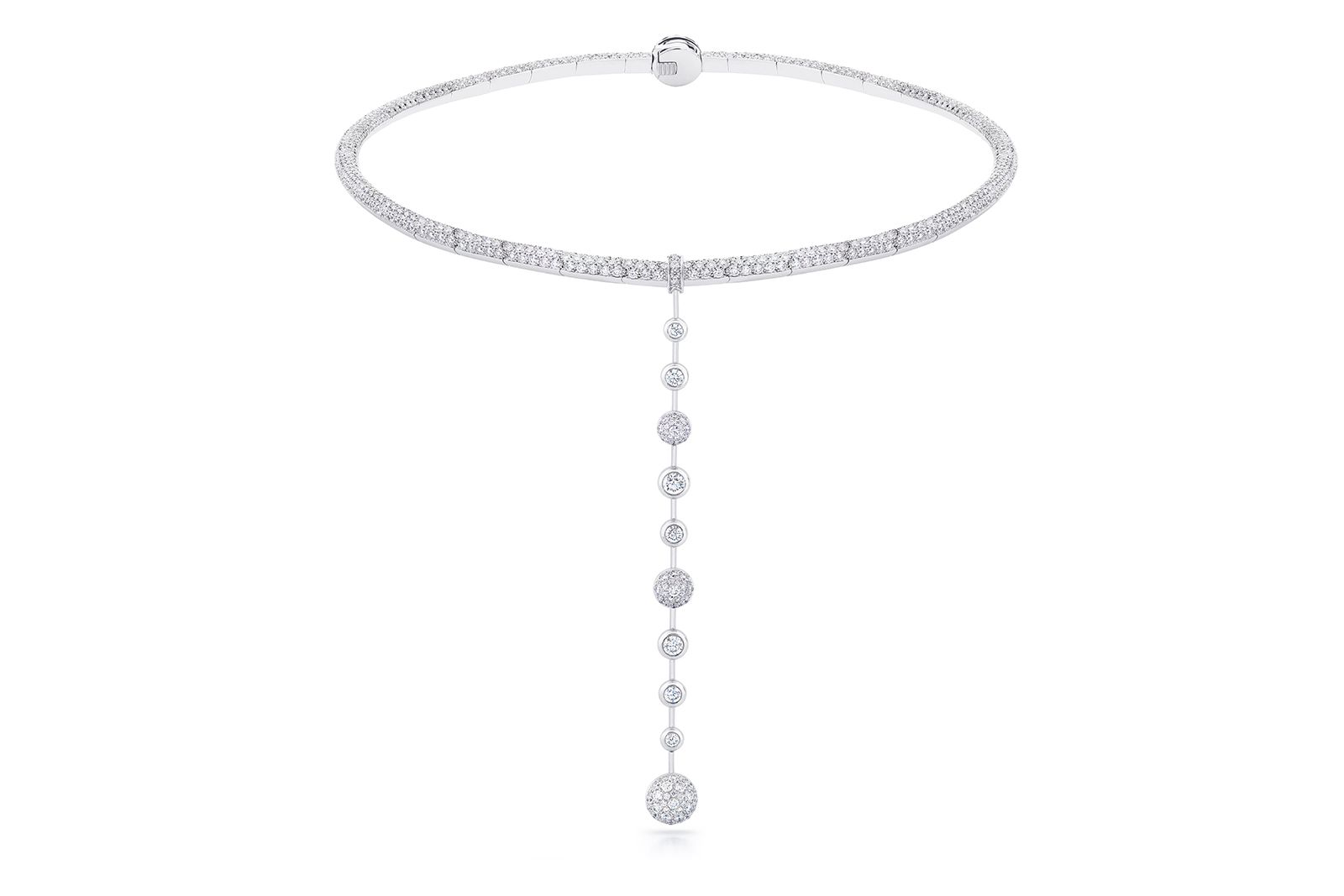 Atomique's most spectacular piece is a bold collar necklace made of 1,907 brilliant-cut diamonds, the largest of which weighs 18.57 carats. To be honest, it looked like 25 carats, or at least that was my first impression. This optical illusion, as explained by the company's employees, is due to a wide halo of pavé diamonds around the central stone. The brand's designers took advantage of this "trick" when creating Atomique jewellery and played favourably on the contrast between melee sprinkles and large diamonds. Incidentally, I cannot ignore another impressive diamond from the company's special selection of stones in its Natural Works of Art collection. The diamond weighs 11.03 carats and adorns a bangle bracelet.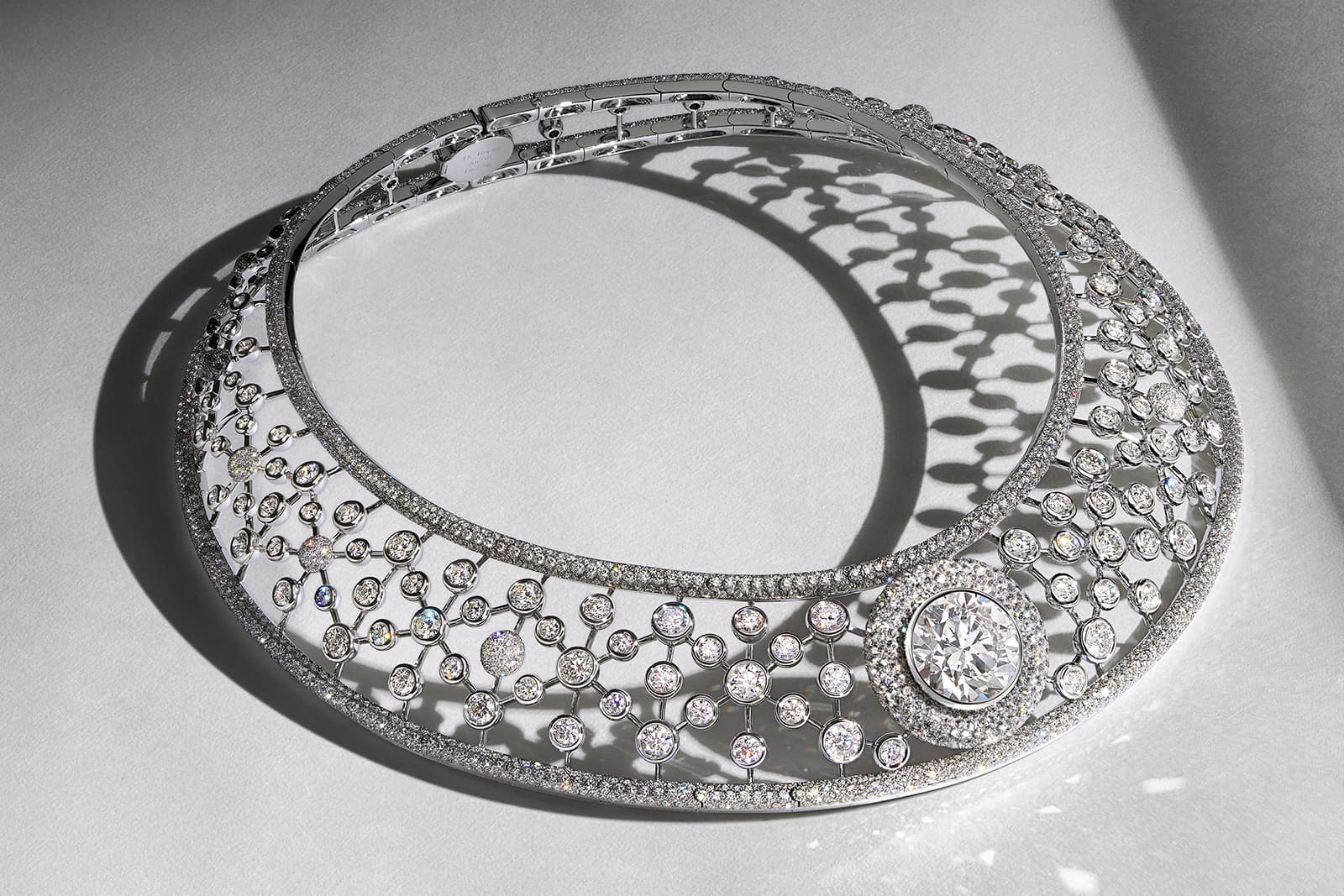 We have covered monochrome jewellery, so now let's move on to colour. The nine jewels in the other set, Light Rays, are an interpretation of sunlight shining over mountain tops or from behind dark clouds at the moment of peak perfection in the sky. Expanding design horizons, fancy rough and polished warm-coloured diamonds encrust a frame of gold and… titanium!
If my memory serves me correctly, De Beers only used classic precious metals previously and so this novelty is the contribution of De Beers' CEO, Celine Assimon, to the development of the company, which she has been running since 2020. Fan-shaped anodised gold and brown titanium elements are arranged in three rows and symbolise the scattered rays of light. They are embellished with miniature serifs, like the jewels from the iconic De Beers 'Talisman' collection, and the more of these serifs there are, the more they create additional volume, emphasising the jewellery's key features.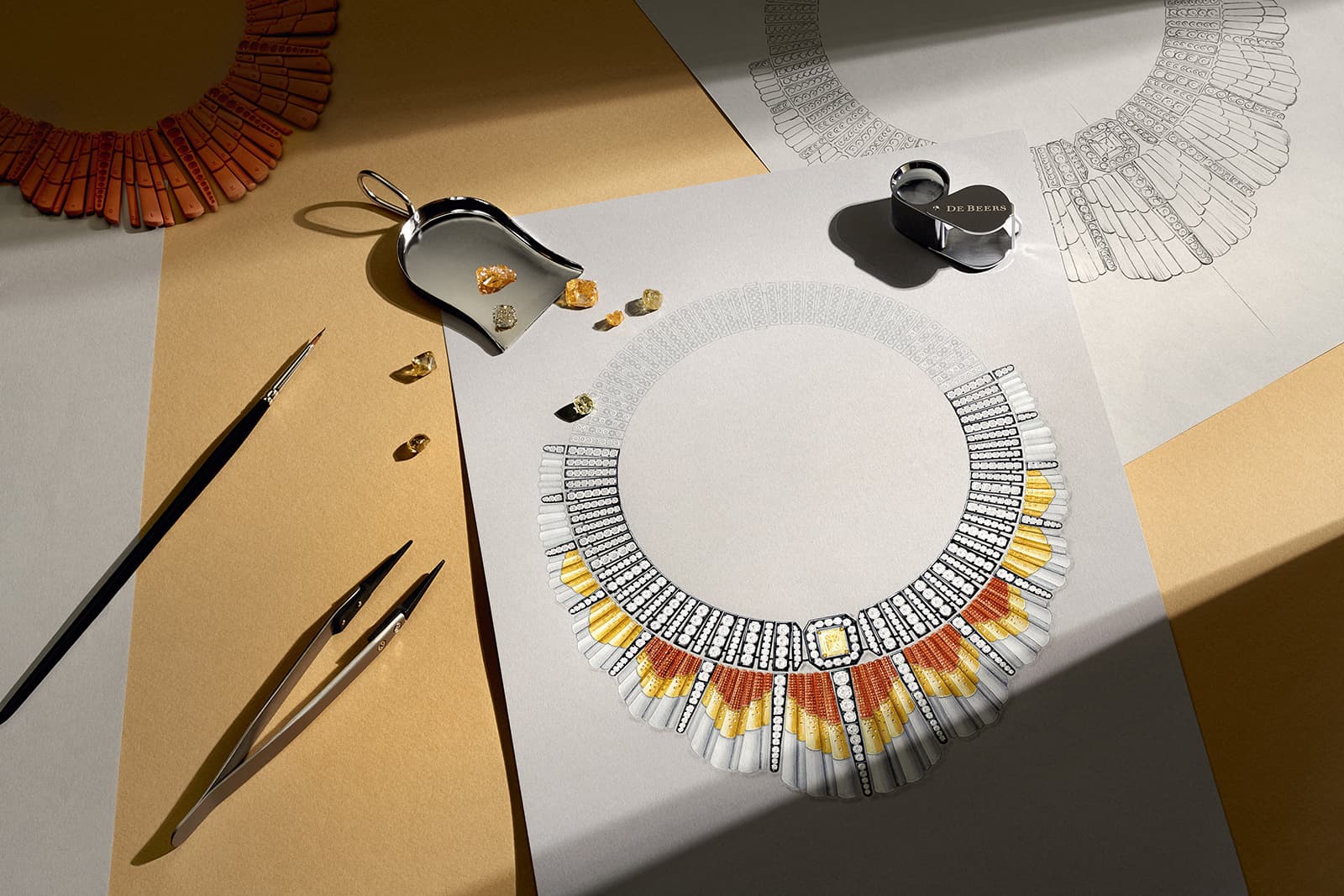 Lines of colourless diamonds contrast with striking rhodium-plated black gold, representing beams of light emanating from the shadows. The fluidity of the diamond-shaped details, the extreme level of detail and the layering of colours create a mesmerising visual and tactile experience!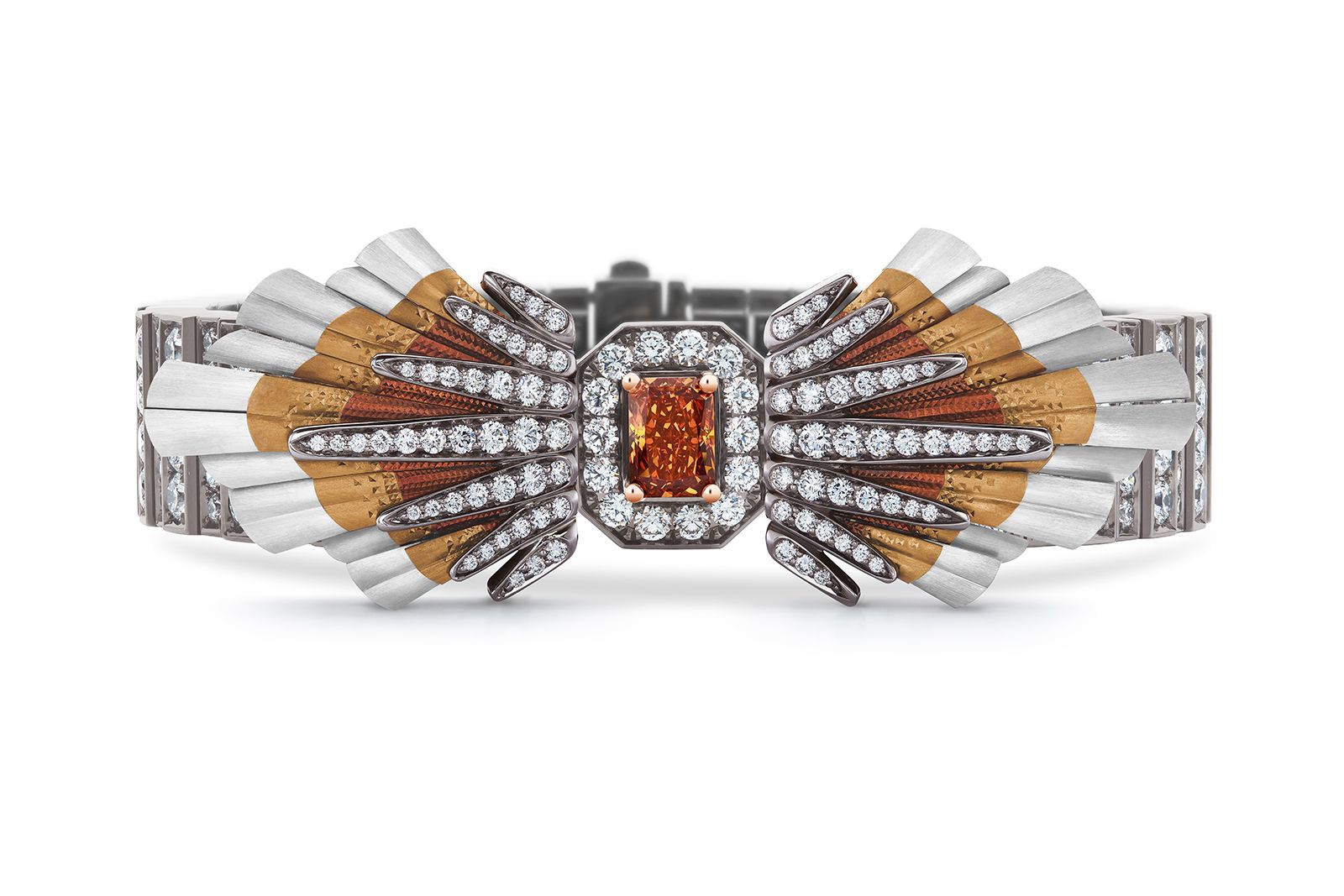 "Our new The Alchemist of Light high jewellery collection represents the pinnacle of diamond expertise and artistry," says Céline Assimon, CEO of De Beers Jewellers. "These daring designs push creative and technical boundaries, inspired by the exceptional diamonds that De Beers is able to source, cut and polish to the most exacting standards. A sublime fusion of art and science, precision and imagination, tradition and modernity. We understand and care passionately that our clients not only express their individuality through these wearable works of art, but also bring another layer to the creative story. In this respect, our clients are true alchemists of light too."
Would you like to see the second part of the collection that consists of five sets? Its presentation will take place in July as part of this summer's Paris Fashion Week. I will definitely be covering that here.