In my last conversation with Faith Hilda you may remember I was inspired by her sense of poetry, femininity and the way she described her art as akin to "weaving dreams". I can't think of a better way to fashion a fantasy for a jewellery lover than to make something completely bespoke. It's an experience just as much as a purchase, which requires an exchanging of ideas, memories and desires in a remarkably intimate way.
Faith Hilda is particularly adept at making this process special for her customers but also sees each new piece as a chapter in her own story. This symbiosis is what I chose to revisit in this fresh conversation with Faith that I invite you to read below…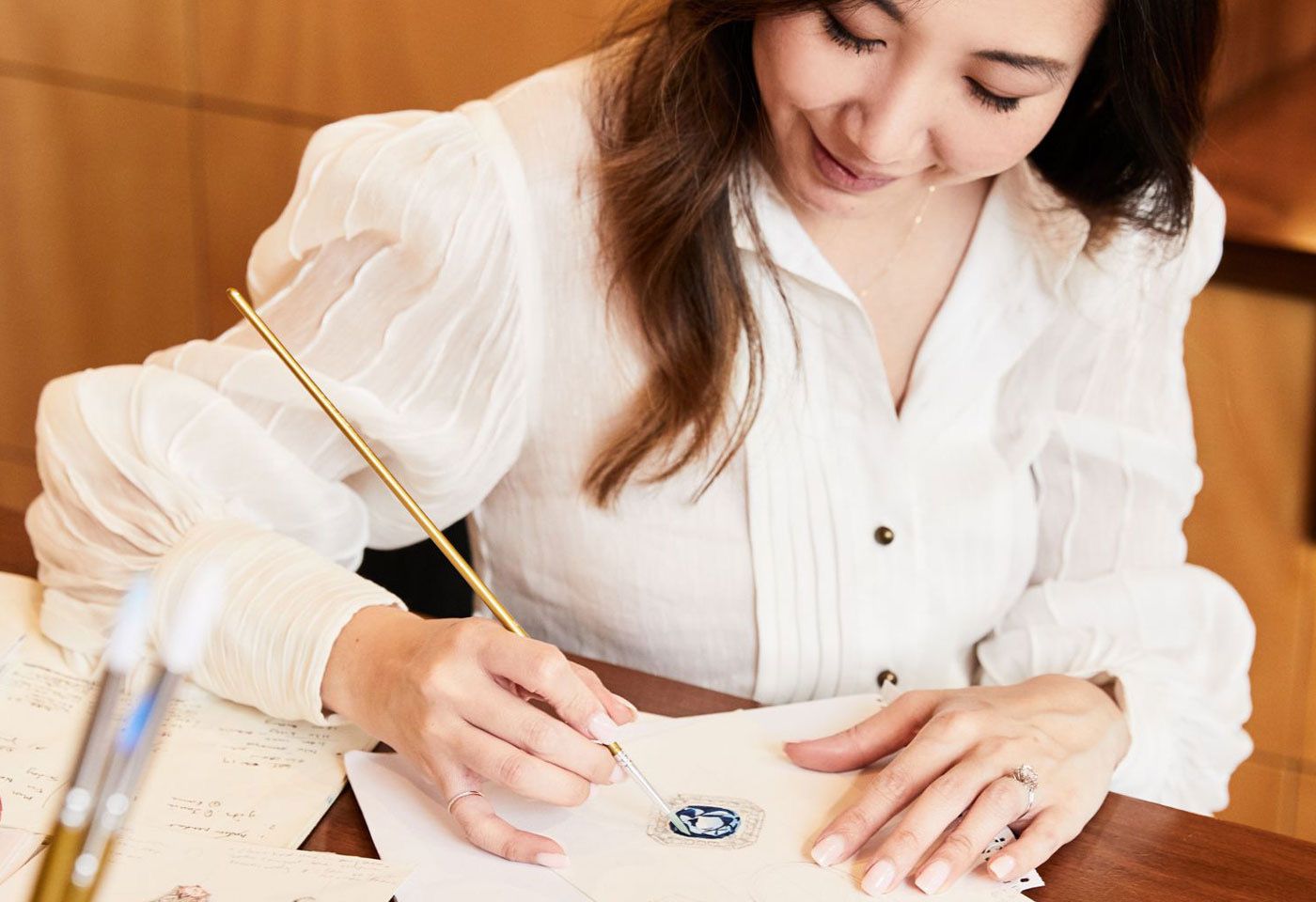 Katerina Perez: What does the art of bespoke jewellery mean to you?
Faith Hilda: Over the years, I think the meaning of what is truly bespoke has changed. It doesn't simply mean taking a design and telling a client we can change the finger size or the gemstone… this is so far from what bespoke truly is! The word is too loosely used, and I must tell my clients that bespoke, even for engagement rings, goes right down to modifying the taper of the diamonds or adding in small details, like lotus petals if this is an important flower to them that means something.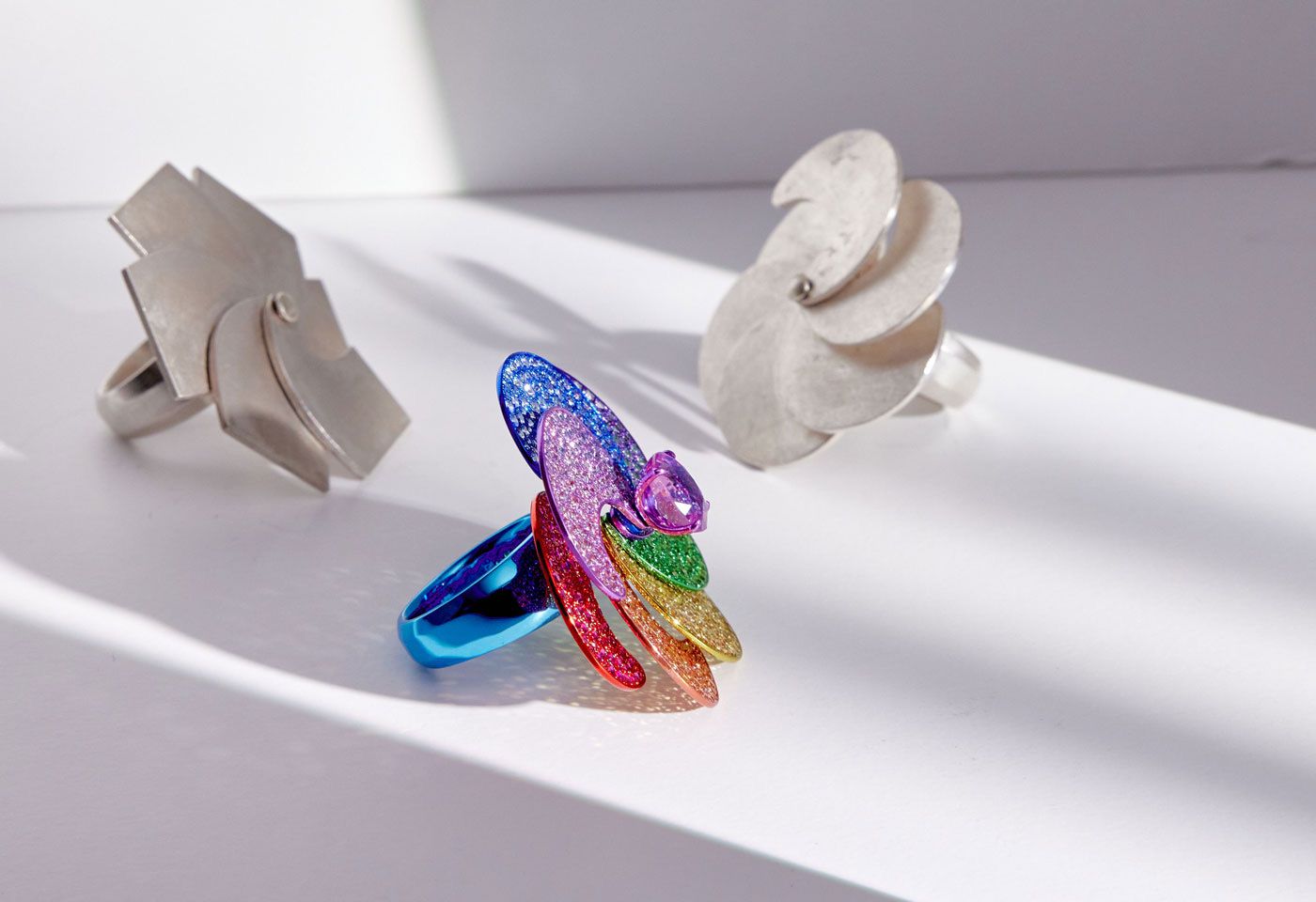 KP: How significant is bespoke design to your daily work?
FH: More than 90% of our work is bespoke, down to every engagement ring even if they appear to be similar. I have been in the jewellery business for nearly 20 years, and it is nice to see the progression of people being braver to take the next step. I would love to encourage people to think bigger and more meaningful, rather than thinking 'my friend has a big diamond, so let's go big as well!' What is the intention? A little more thought makes life more beautiful.
KP: Can you tell me about some unusual or especially exciting bespoke projects you have completed recently?
FH: The Rainbow ring I created all started with the colours that my client was really attracted to. She picked some rare stones, including an indigo sapphire, and for a long time we thought 'what are we going to associate this colour with?' We landed on the seven colours of the rainbow. Bespoke pieces often evolve and allowing time to grow into a piece is important. We have clients who flow and go on this journey with us. Having the luxury to grow with clients from a basic engagement ring to an amazing piece is a wonderful experience.
KP: When it comes to selecting gemstones, do clients bring their own stones or do you source them?
FH: Usually, I will source stones for a client. I have been fortunate to collect a beautiful selection of coloured gemstones over the years. I use my eye for diamonds to choose coloured stones and, in the past, it used to frustrate me because I couldn't find perfection. But that's the beauty of a coloured stone - it's not perfect!
I once had a ruby that was off-centre and my natural instinct as a jeweller was to hide this 'flaw'. But the client saw it and said: "Let's celebrate that!" We paired it with a diamond flipped upside down and it changed our whole perspective and took the design to another level. Plus, this was for the client's wedding anniversary, and they went to the Louvre, in Paris,on their wedding day and this representation [the inverted stone and triangular shapes] was meaningful to them. It reminded them of a special moment in time.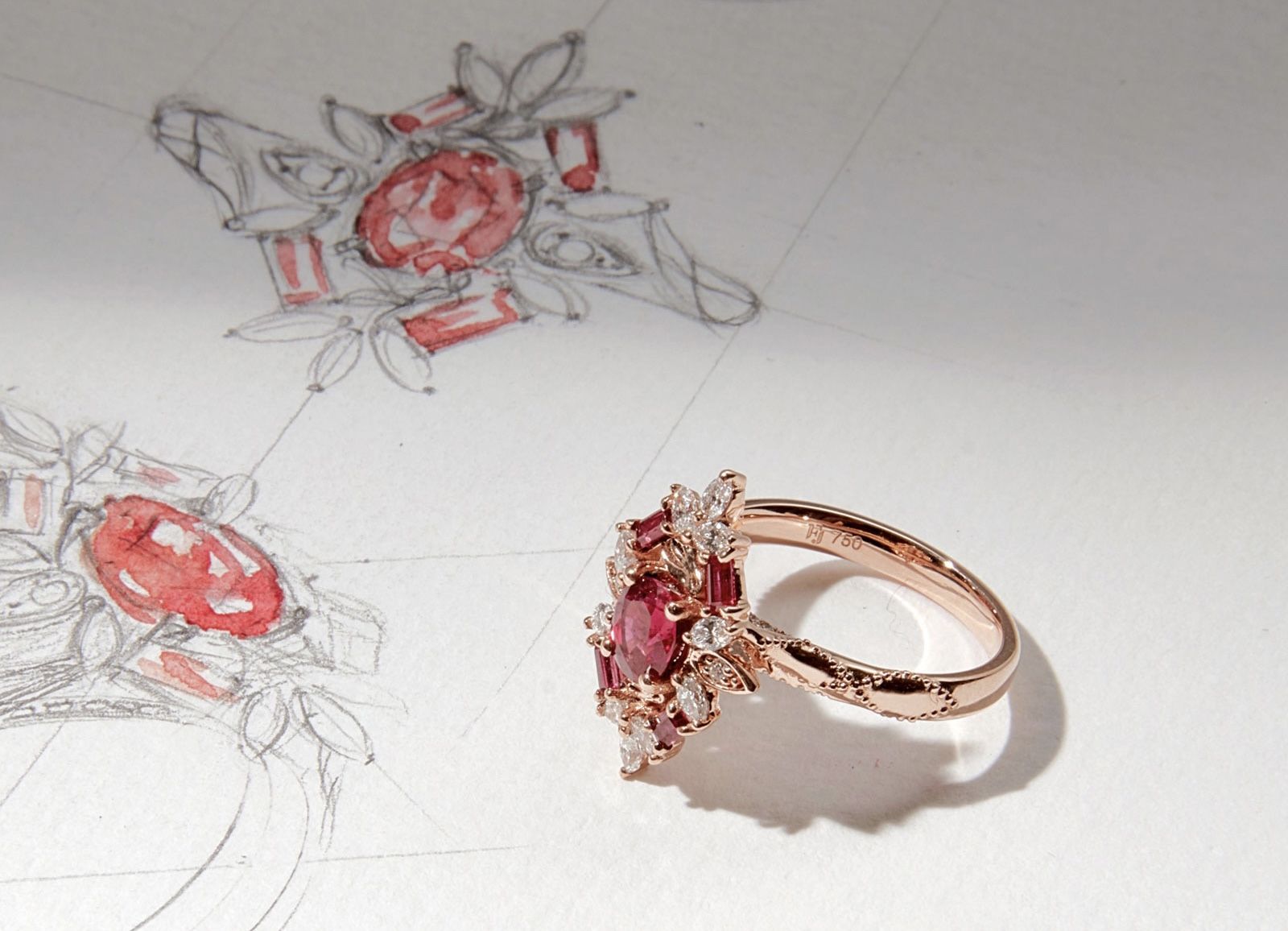 KP: How do clients find you and do you have any stories of meeting a client for the first time?
FH: A woman saw a photo of a pink diamond ring I had created and felt compelled to call me. She flew in from Sydney and she said from the moment she saw this photograph it made her think of her two children, one of whom had sadly passed away. The emotion hit her so hard. She told me this story and, of course, I was emotional too. It demonstrated how powerful a beautiful image and design can be and how this translates into real sentiment. In the end, we made her own version of the ring, which she calls her 'healing ring'.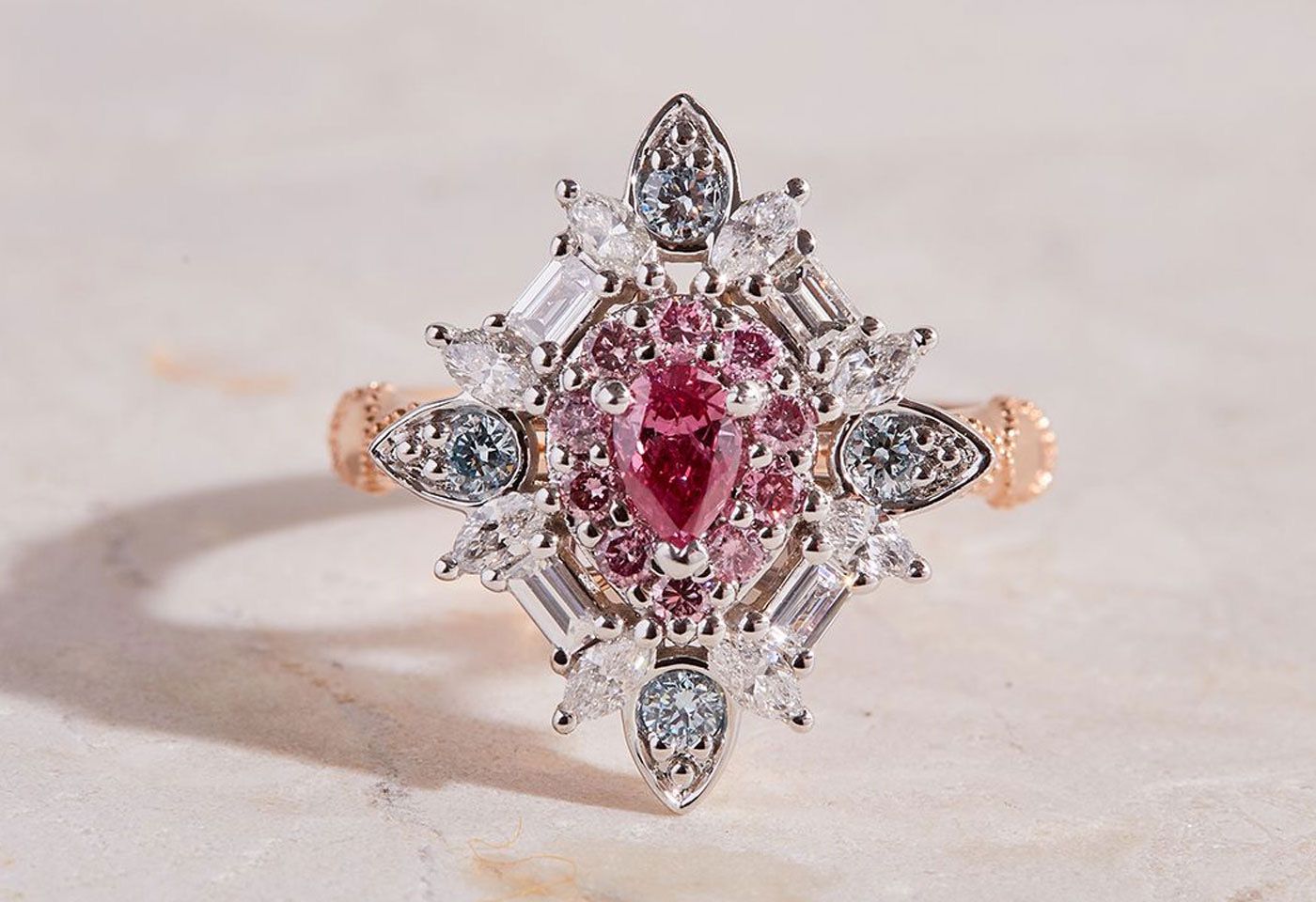 KP: What is the process of a bespoke consultant with Faith Jewels?
FH: I start with Facetime or Zoom; technology has really helped us. It is all about getting the technology right – such as resolution and lighting – and presenting the colour of the stones. Being able to see someone, hear their voice and their intonation… these are 'between the lines' things that translate really strongly. It is important to me that the initial consultation is a live experience, whether that be face-to-face or virtual. This allows me to tap into the energy of a person, get as much information as possible, and showcase the Faith Jewels point of difference – designs are sketched during the appointment and manifested right before the client's eyes!
A lot of people come to me with inspiration and ideas, like Pinterest boards, so I have all this detail to guide me. Sometimes, there is an overflow of information, and many customers are confused and overwhelmed. My job is to narrow it down to things they really like and dive deeper into them.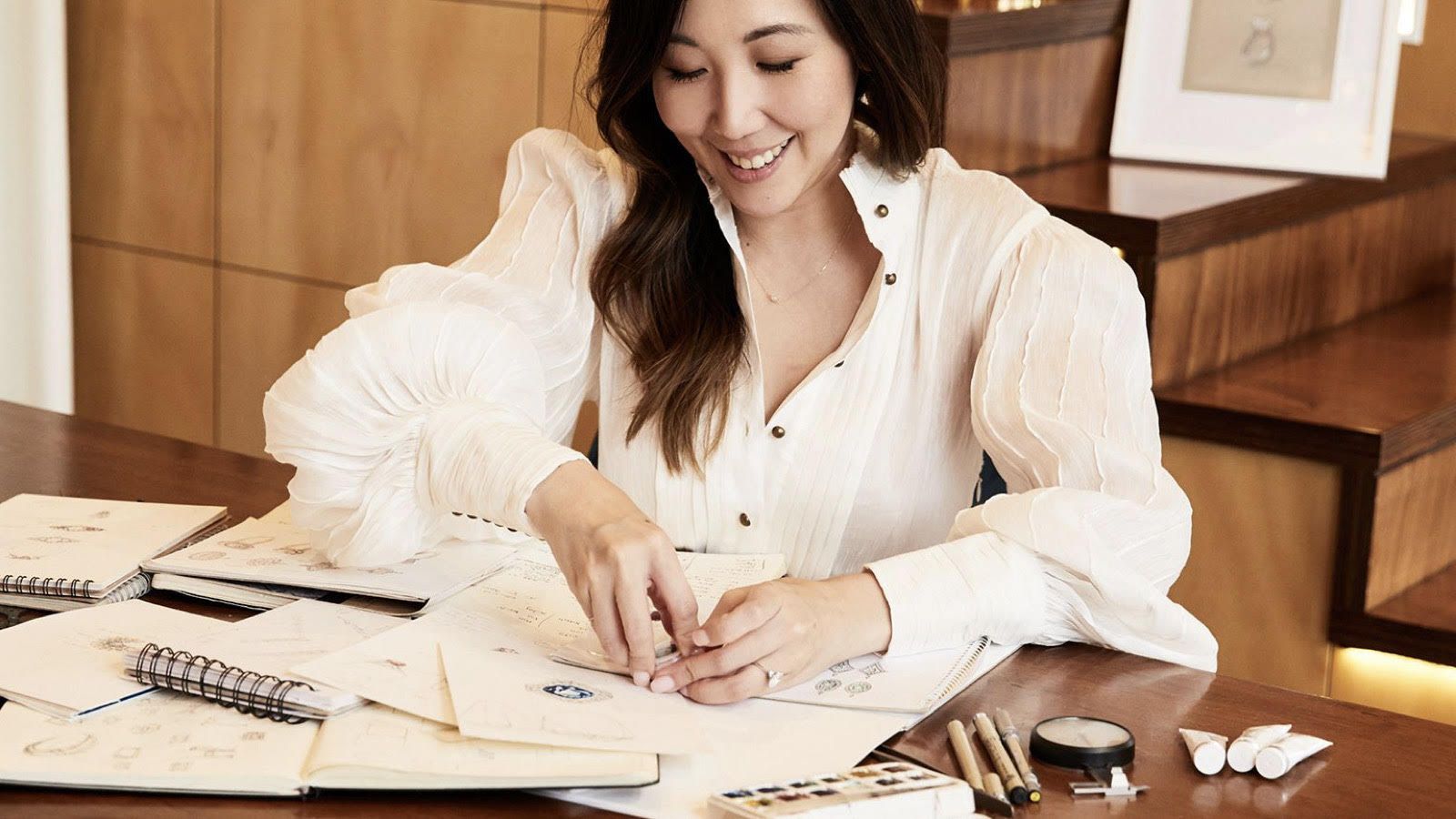 KP: Do you get a sense about people and what they might like?
FH: If a male client is buying for a woman, I will ask for a picture of her, her hand, nail shape and perhaps what she wears and her lifestyle. With some clients, I have made so many pieces for them now and I know them so well, I am confident I could make something, and they would love it. Over time, you understand the client and that is the luxury of working in bespoke art.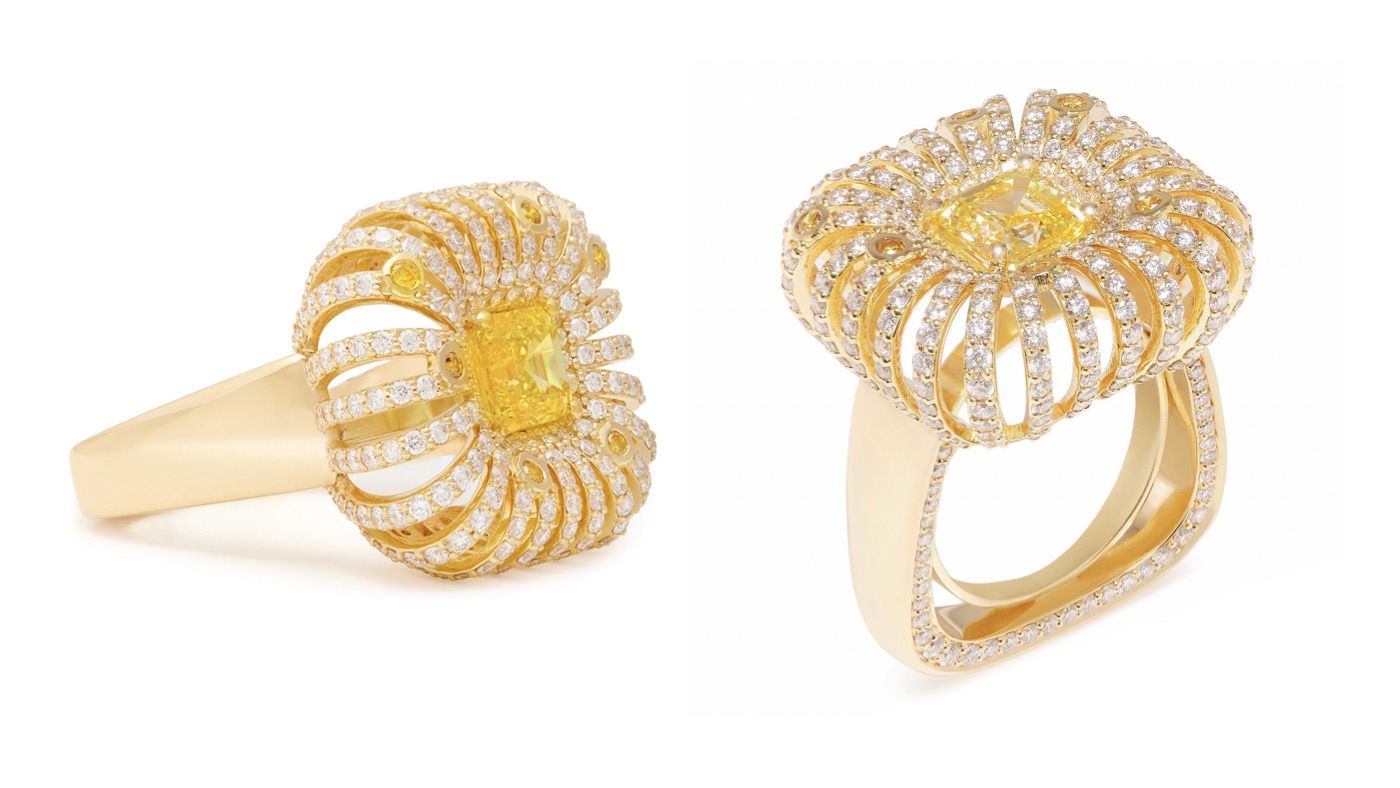 If you are seeking to build a similarly long-lasting relationship with a jeweller, perhaps Faith is the individual to reach out to? Just like in romantic relationships, there is a chemistry between bespoke jeweller and client that is just a little bit mysterious. And, let's face it, a world without a touch of mystery is very boring indeed.
Visit Faith Jewels website for more details about a bespoke commission.