If you are interested in keeping up with the latest trends and innovations in jewellery then I would recommend taking the time to check out the exhibition. If you do make it down, I have selected a few of the major players which, if you ask me, might really surprise you.
Arman Suciyan – Booth 204
There is no point waiting around for traditional Turkish designs from Arman Suciyan. Imagine miniature pieces of modern art designed in a minimalist style with meticulous details and ergonomics – that is what you will get from Arman. Creating jewellery from silver and decorating it with multi-coloured sapphires and diamonds, he follows a very specific concept: illustrating the intergalactic adventures of an imaginary goddess. Intrigued? Check him out at the exhibition and you will find plenty more where that came from.
Autore – Booth 151
I am sure you will agree that there are few things that rival the pure beauty of a pearl. Especially considering that this natural marvel has long been a staple of such jewellery classics as a string of pearls and studs. If you check out the stand of world famous Australian company Autore (whose orchid collection I recently wrote about), you will find stylish, elegant jewellery designs, captivating looks and bewitching, playful textures. The Autore designers have had the chance to work with some of the rarest and most valuable pearls, creating fascinating designs for all sorts of occasions.
Erica Courtney – Booth 211
It only takes one look at Erica Courtney's jewellery to see just how much she loves rare precious stones. She is prepared to travel to the furthest reaches of the globe to get her hands on a unique specimen. She ventured, for example, deep into the Antolian Mountains in Turkey in search of zultanite (also known as tsarite). Erica's collections reflect her unusual taste: there are simple designs for everyday wear and glam cocktail numbers for social occasions. Who would not want to wear something straight from TV or spotted at the latest VIP event?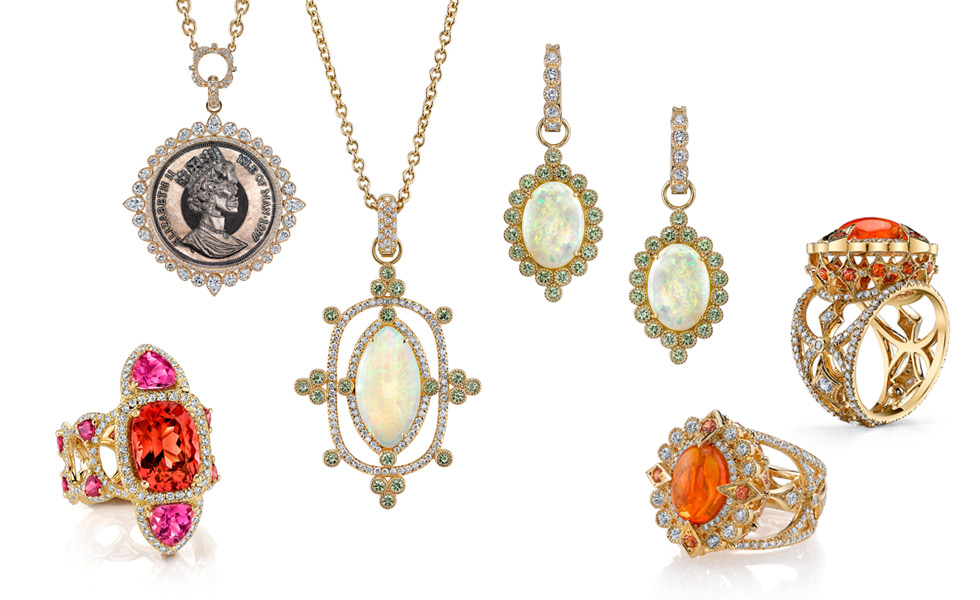 Kara Ross – Booth 815
I always admire Kara for working with minerals that other designers ignore…in vain as it turns out! Demonstrating the beauty of natural forms, she uses steel pyrite, bright green chrysocolla, grassy green tsavorite, multitonal azurite and many other ornamental stones. Kara loves to follow the latest trends, so her designs are very much those of a fashionista, someone who is not afraid to stand out from the crowd.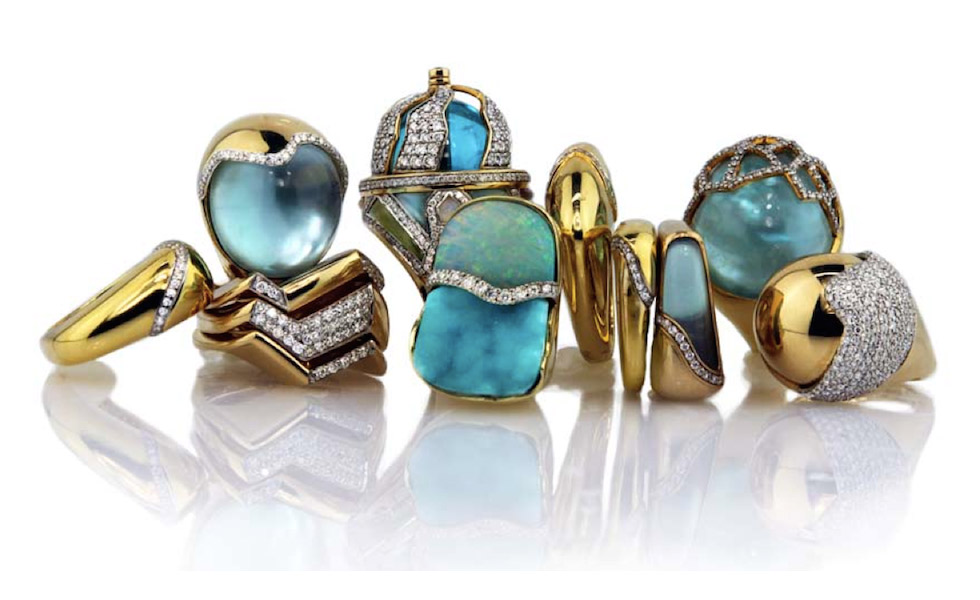 Mattioli – Booth 1111
This Turin brand have been loyal defenders of traditional jewellery since 1860, but without shying away from original design. One of Mattioli's signature jewellery lines is the transformable pieces. Designer Licia Mattioli believes the modern woman simply cannot survive without the option to adapt her jewellery with new colours and materials dependant on her mood. I wonder what they could add that would be a novelty for Couture…
Miseno – Booth 500
The natural world and the deep sea have captured the imagination of chief designer at Italian jewellery label Miseno, Antonio Cardamuro, and found themselves recreated in the brand's collections. Among the pieces you will find jewellery interpretations of sea horses, coral and sunlight on the water's surface rendered in gold, diamonds, amethyst, topaz and citron, to name but a few. Antonio creates jewellery for modern women who want something to wear not just on special occasions but day to day. And it is for this reason that the Miseno collection predominantly features simple, elegant jewellery designs without any overly flowery details.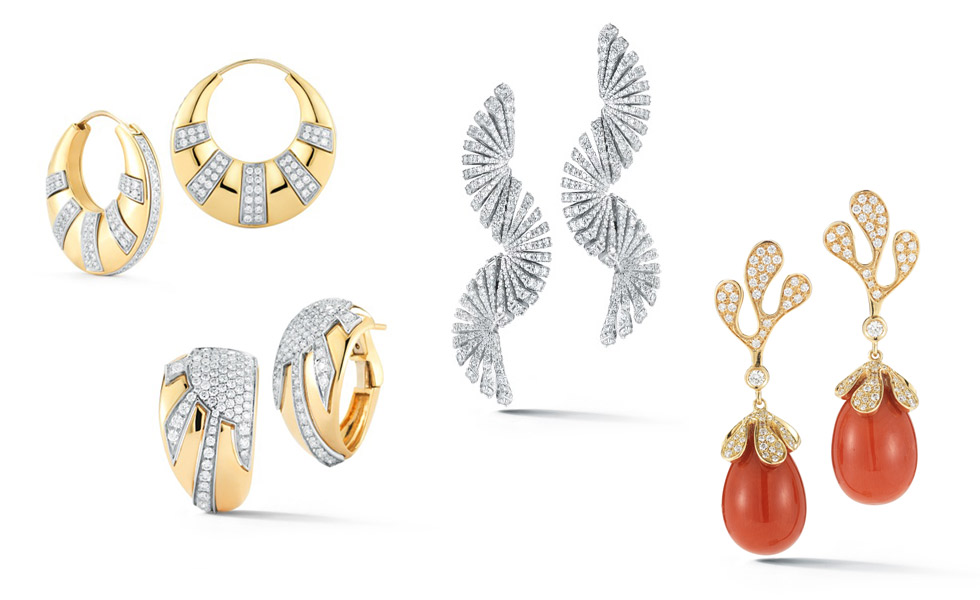 Nada G – Booth 203
If you are a fan of original jewellery made from gold then you will find plenty to chose from at Nada G founder Nada Ghazal's stand. It is not just about the gold, however – she studs her jewellery with gemstones, polishes it, leaves a matt finish to create intriguing visual effects, weaves decoration from gold threads and creates minimalistic geometric shapes. The designer's most memorable piece to date is the Matrix ring featuring a grid rendered in gold, but some of the exciting new pieces on show at Couture may well take its place.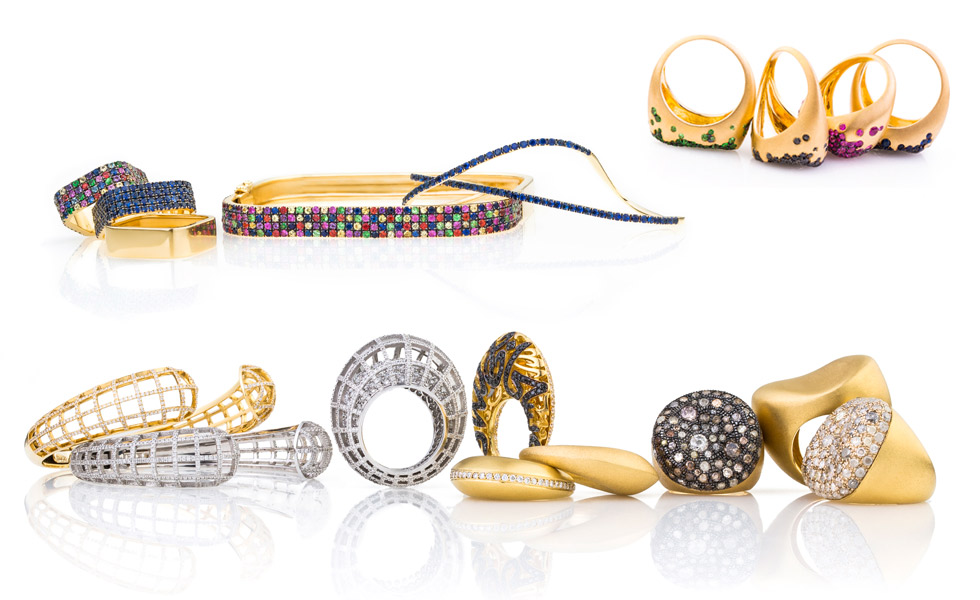 Rachael Sarc – By Private Appointment
If you love unique pieces made by hand, packed with radical ideas (even more than most!) then you just have to meet Rachael Sarc, who started her own brand last year after working for a long time as a private jeweller. She dedicates tens of hours to each design and lives by the philosophy of always creating unique jewellery. The distinct arrangement of the Rachael Sarc lines on show makes it clear how refined and elegant the pieces are – this is jewellery for special clients. Speaking of which, during her time at Couture the designer will only be showing her jewellery to people who arranged a viewing in advance.
Contact Lauren at info@rachaelsarc.com to schedule an appointment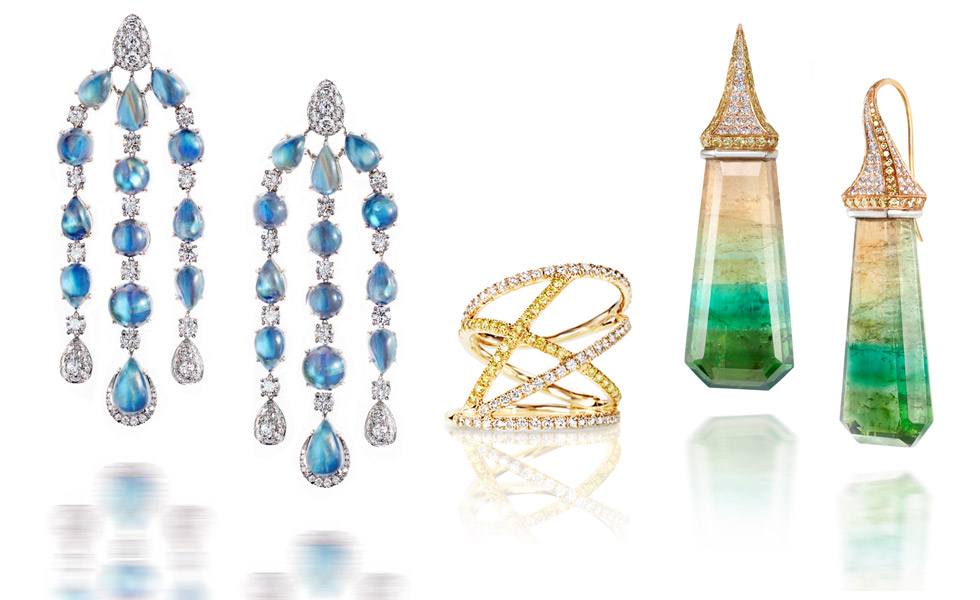 I do hope you like the brands I have written about above – they are just a tiny fraction of the ones that are worth seeing at the Couture exhibition.