As a jewellery company Kamyen was founded six years ago by a young lady named Pooja Gandhi. Her family has been in the gemstone industry for over 3 generations with the core business being diamond trading and manufacture. Since the conception of the brand in 2010 Kamyen jewellery has been steadily growing thanks to the business acumen of Pooja's father, who regularly travels with her to exhibitions, and the creativity of the mother, who manages the design and production side of the business. Together, the three family members head their own jewellery factory and workshops in Mumbai, which employ approximately 120 people. This makes it possible to control each stage of work and adhere to the company's ethos: all pieces of jewellery are created in accordance with the highest standards, without using synthetic or conflict diamonds (a certificate accompanies every stone).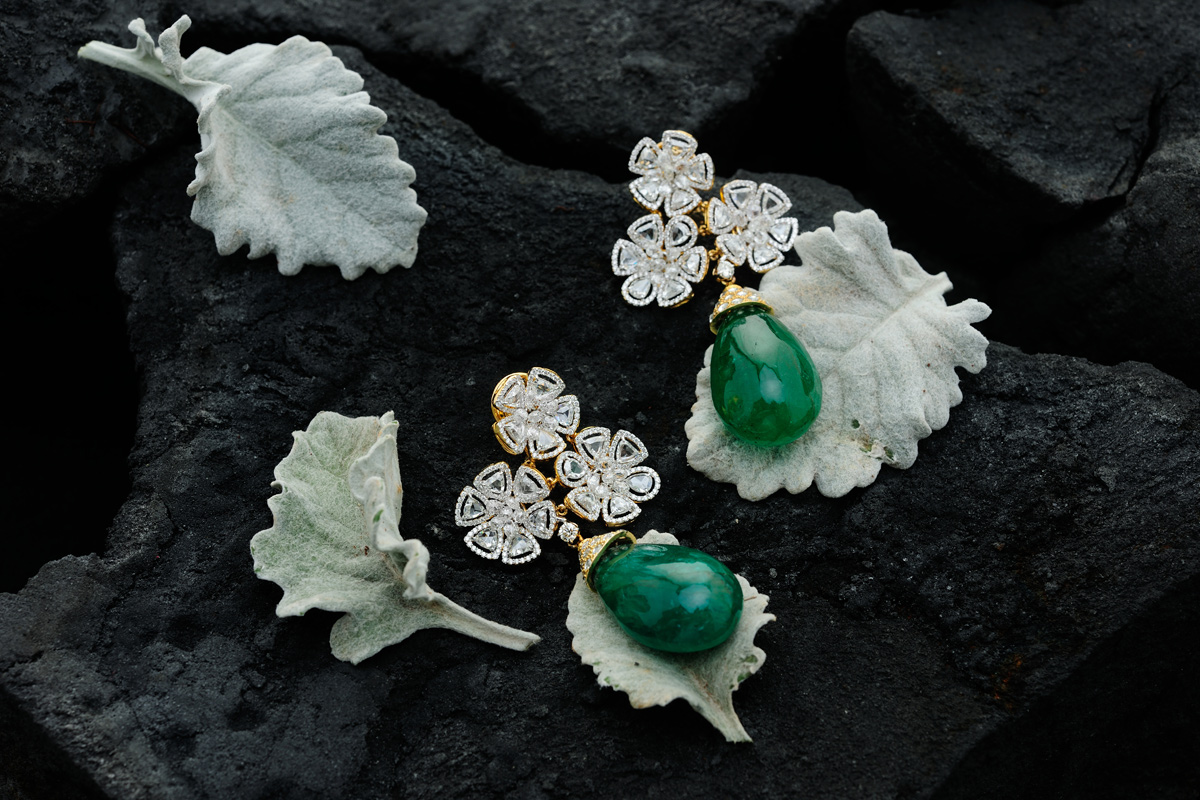 Despite the scale of production, you'd be wrong to think that Kamyen's jewellery is mass-produced – this is out of the question. Working with large gemstones, pink and yellow diamonds as well as impressively sized, "colourless" stones, Kamyen only creates one-off pieces of jewellery. An individual approach is also taken to private clients for whom the brand's team undertake exclusive projects around the world. The service includes design, fitting and express delivery of the jewellery to practically any country in the world. In the six years of its existence, Kamyen has become a global brand and is now represented in Antwerp, London, Mumbai and the Middle East.
So what is the philosophy of the brand? When examining the jewellery it's easy to notice that Kamyen is focusing on a union of classical and contemporary design, playing with the geometry of the various cuts of precious stones. Pooja's mother is the brand's leading ideological inspiration who brings her own individual vision of luxury jewellery to the team, which, combined with the knowledge of the other team members, has led to an inexhaustible source of creativity.
"We only create one-off pieces of jewellery, so each item has a lot of thought put into it and every little detail is thought through. I generate the main ideas together with my mother who then sits together with the design team to bring out each and every detail to perfection in each design. Having grown up in Rajasthan – a city so rich in culture, and coming from an artistic background, my mum really has the eye for one of a kind designs. She follows the whole journey of our high jewellery pieces from sketches, to Corell, CAD, and then to reality", says Pooja.
Adhering to the established style, members of the Kamyen team compose evening diamond necklaces, intricate tennis bracelets and celebratory earrings – chandelier earrings made from a myriad diamond cuts – pear, oval, emerald, round, full cuts, old european cuts and rose cuts – indeed any type of cut which emphasises the quality of the gemstones used. It's hard to resist asking the question – where does Kamyen get so many large diamonds and gems from? «We have our own sources in mines in Botswana and Russia, hence on many occasions we look at the lots we've received and try to derive designs based on the gem and diamonds in them", explains the young lady.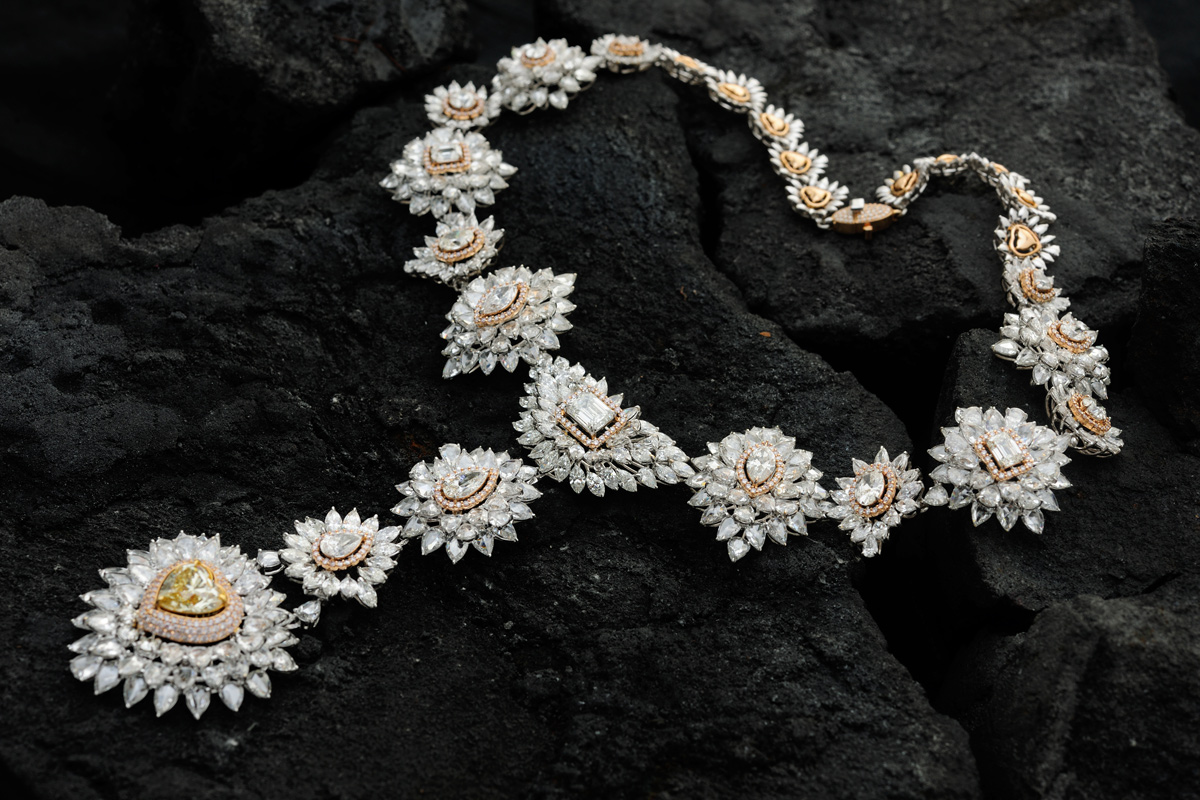 Kamyen prefers to work "behind closed doors" and doesn't have any points of sale. Meetings with clients are arranged by appointment only. However, despite their closed nature and elitism, the brand holds two exclusive "invite-only" events each year in London, UAE, Saudi Arabia, Qatar and Kuwait where it presents its new items and collections. In order to demonstrate their valuable creations to a wider audience, the brand's jewellery is regularly exhibited at prestigious events such as Doha Watch and Jewellery Expo, Bahrain Jewellery Arabia, Kuwait Jewellery Arabia, Jewellery Salon in Riyad and Jeddah and from next year onwards also at Baselworld. How will Kamyen surprise its clients in the near future? According to Pooja, the brand's designers have been working on a special project named Kamyen Privé which promises a "new exotic line, which has rare diamonds and gemstones with very special settings and combinations".