The emotions that Elena experiences, while thinking of the exotic Far East, were so strong that they inspired her to set off for a journey full of discoveries. She did not know what awaited her and what exactly she wanted to find. Elena decided to various visit ruby mines where she found the perfect gems for her new collection.
"I had this image in my mind and I followed my passion and curiosity. The rubies at Cambodian Pailin Mines were too pink for my taste. So, I went to Myanmar – Yangon, Bansar, Mogok and, finally, Mong Hsu. My fascination and persistence paid off in the end, and my design became the reflection of my experiences," Elena Gondorf says.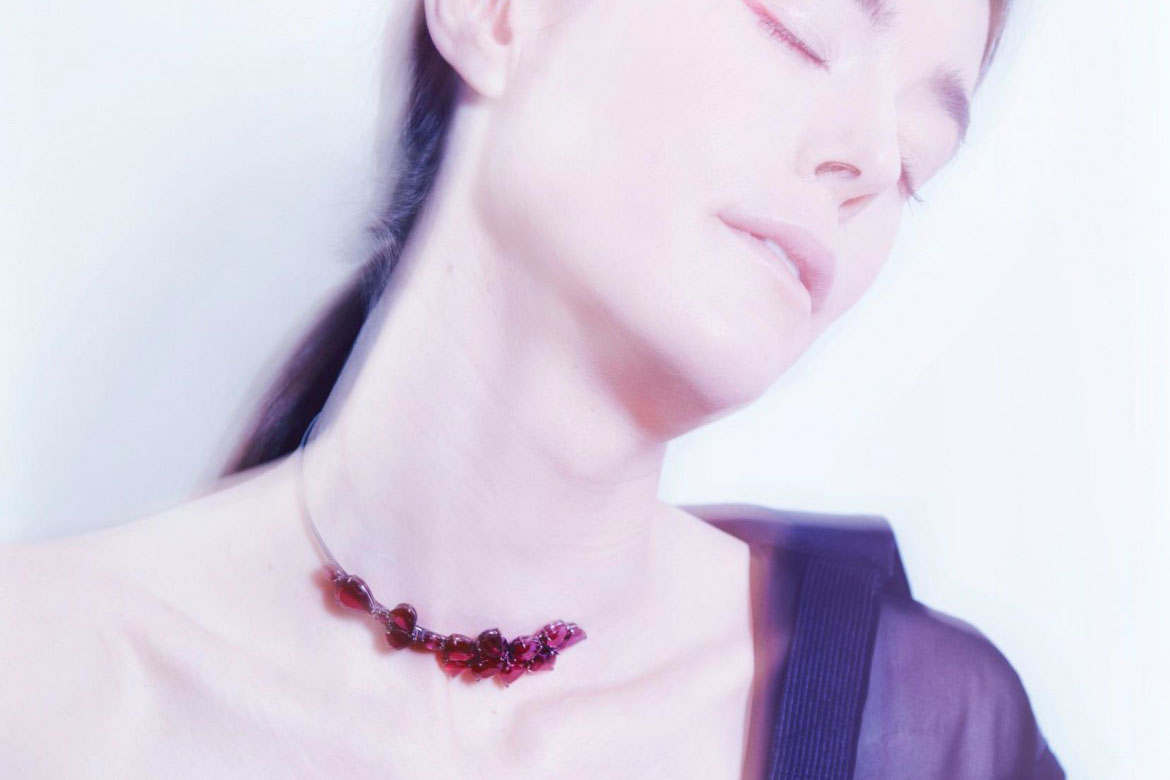 At first glance, the pear-shaped rubies on black gold rings, earrings, bracelets and necklace seem to be placed at random. However, in reality, Elena and her team of craftsmen had to, very carefully, calculate the proportions and orientation of rubies on unconventional two-finger and between-finger rings, palm bracelets and ear cuffs to ensure they looked good when worn. Looking at the Wanderlust jewellery I could not help wondering why Elena favours pear-shaped gemstones so much.
Having looked through the pieces, I picked the striking palm bracelet. Its design featured gemstones that ran down between the fingers to create an illusion of wavy ruby ribbons. There were two other slightly more modest interpretations of this design – one featuring a ruby stripe, running in between the fingers down the centre part of the hand, and the other, curling around the hand in a spiral. It is obvious that Elena's Wanderlust has nothing to do with traditional precious jewellery. "My favourite are the thumb rings. They are so unique; so unexpected. I can't get enough of them," says Elena.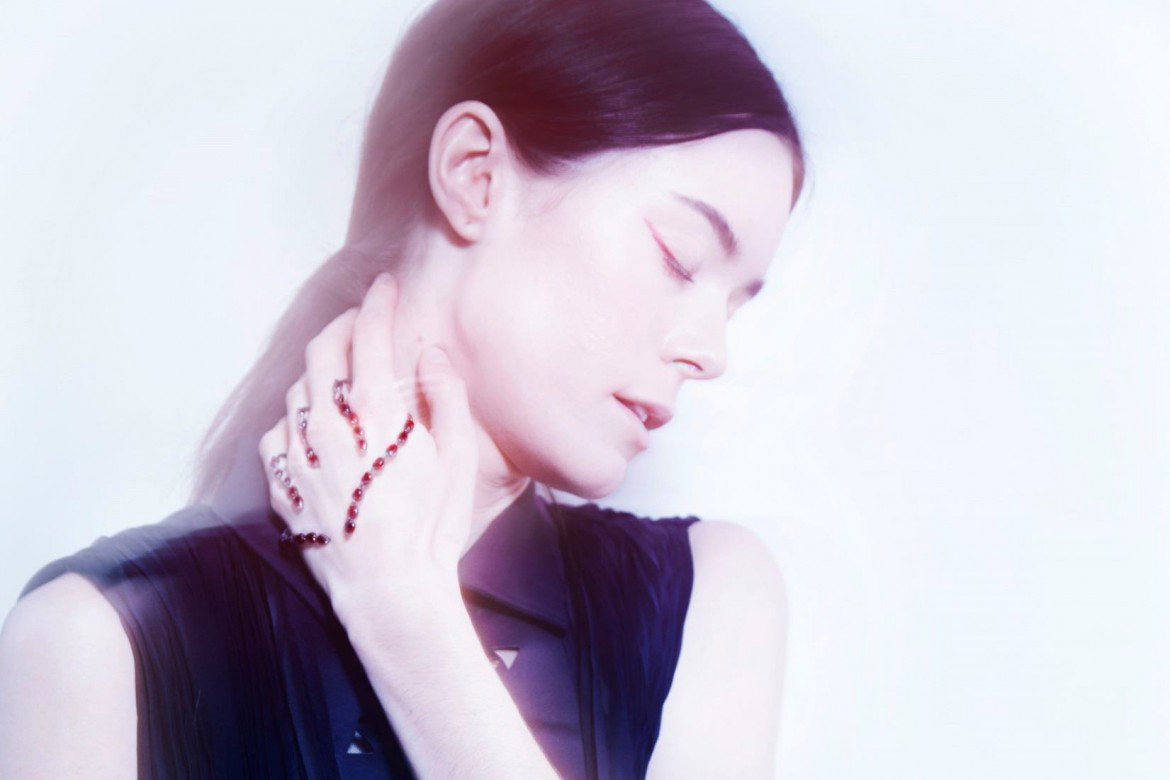 What is it about rubies that attract Elena so much that this was the only gemstone she considered for her design? "Ruby is unique and rare. It always tells a story, and hence it is a truly fascinating gem. When I describe my rubies, I refer to the colour of Pigeon Blood. The rubies are natural and are tested by the AGL Laboratory in Bangkok. We source stones directly from the Mong Hsu mines in Myanmar and work on the raw rubies. All the work is done in-house, which, in turn, reflects on price," she adds. And I believe you are going to love the price tag of Wanderlust jewels.
Will we see more different colour combinations in future? "I am after all things extraordinary and right now I do not know where my inspiration as well as the journey of my life will take me. Perhaps Borneo? Blue, pink and yellow diamonds? A sorbet of colours…We will see," says Elena.