There is no such thing as too much fantasy! The well-known Cantamessa jewellery family came up with and founded the eponymous brand way back in 1939, combining haute couture jewellery with fairy tale designs and an unusual aesthetic. Today the label has a new owner, Robert Kheit, who is descended from an aristocratic family from Odessa, but nonetheless to this day you can still find the same playful pieces making up the jewellery house's collections, featuring such motifs as teddy bears, frogs, exotic flowers and fauna, starfish and unusual fantastical creatures.
Having seen and tried on a dozen or so of Cantamessa's jewellery pieces, I came to the conclusion that they do not succumb to the influence of shifting fashions or seasonal trends, nor will you find any well-worn classic tropes among their work. Each piece of jewellery the brand creates expresses a naturalness and sensuality of movement. Take, for example, the striking white gold and diamonds string necklace and earrings set, which come together to create a vibrant, animated ensemble. As the fairy stories show, when you wear a necklace it will wrap itself round your neck in its own special way for you and you alone.
Many of Cantamessa's designs, from multi-coloured flowers, frogs, lizards to a jellyfish on your little finger, might seem childish at first glance, but the playful designs belie a serious approach to design quality. All of the label's jewellery is made in Italy, and in the past Cantamessa's jewellers also produced pieces for Cartier and Bulgari. However, when Robert Kheit took over the company he put a stop to this so that they could dedicate their full attention to Cantamessa's output.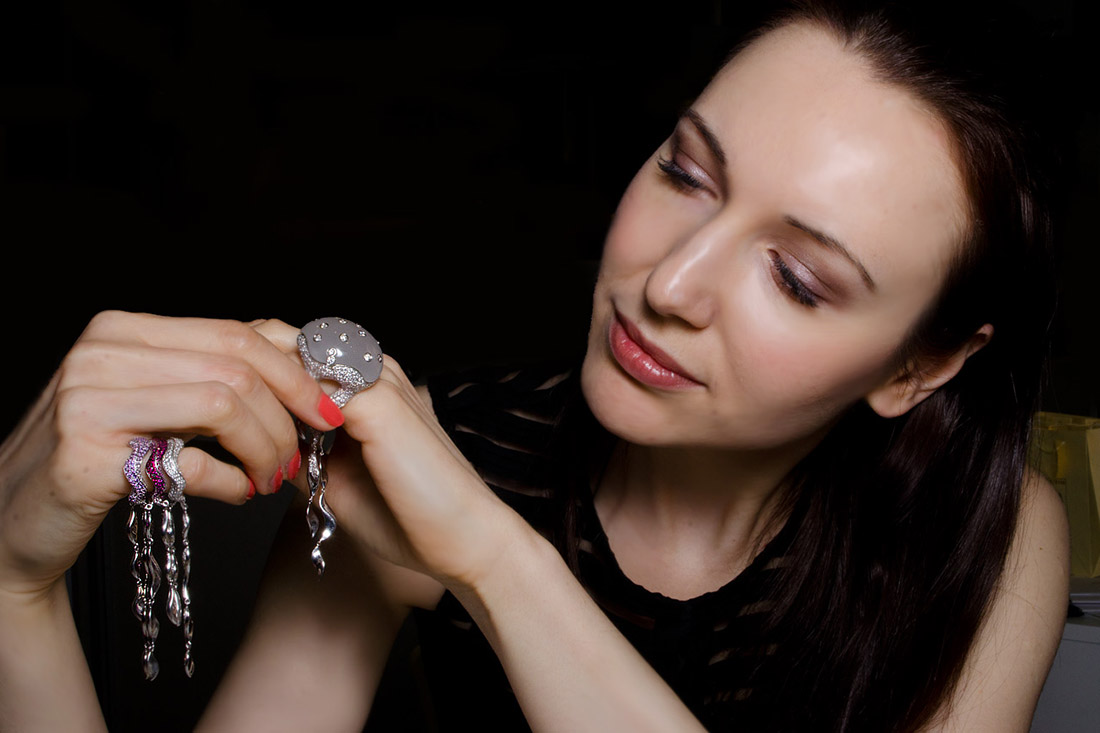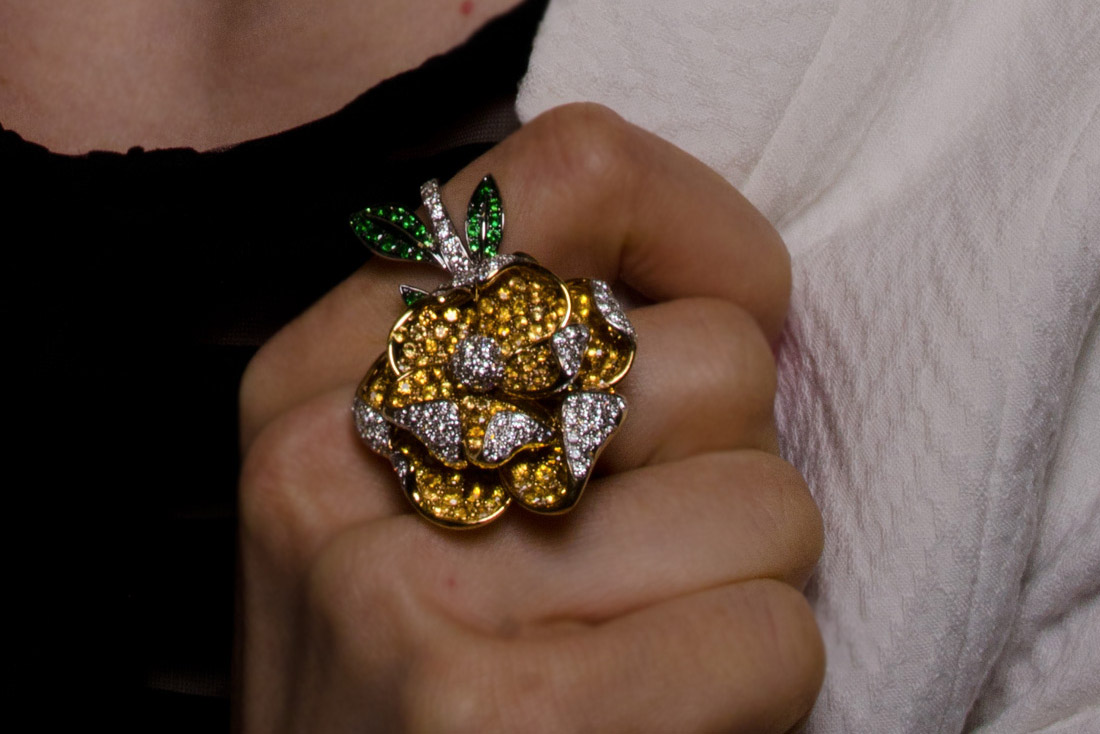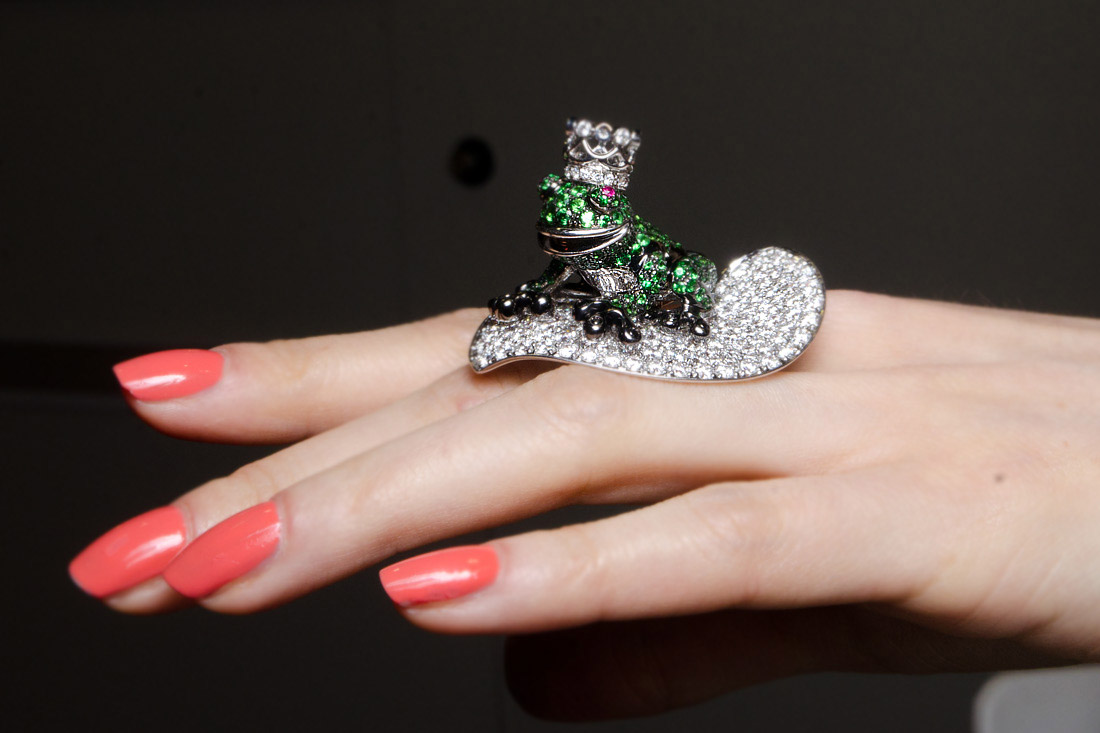 While I was learning about Cantamessa's history, I discovered that for a long time they created a unique and innovative line of jewellery for the Royal Family. The brand went on to achieve greater international recognition in 2000 when Sotheby's named them as one of the ten most important contemporary jewellery designers in the world, including them in their exclusive catalogue 'Au Courant'. Then in 2001 Cantamessa was featured in the list of designers recognised as having made a significant contribution to 20th Century jewellery.
From 1939 to the present day many well-known faces have appeared in public wearing jewellery by Cantamessa. Their bright, catchy pieces have captured the imagination in even the most sophisticated celebrity circles. Ambassadors of their style include, among others, Jackie Kennedy, Princess Caroline of Monaco, actresses Sharon Stone, Susan Sarandon and Jennifer Hudson, and the singer Mary J. Blige. The jewellery they have worn on the Red Carpet is a long way from the traditional diamond earrings and gemstone necklaces, so if you have a quirky sense of humour and appreciate a little irony then Cantamessa's jewellery is just the accessory you need to express yourself.
Photos taken at JCK are by Lordale Benosa.