Some jewellery designers prize minimalism, others a sensual flow. For Margot McKinney, her passion has always been colour – and lots of it. The jeweller's joyfully maximalist approach to gem curation has won her fans the world over, and now her life and work are being celebrated at a dedicated exhibition in Brisbane, Australia.
World of Wonder: Margot McKinney, which runs until November 6th, 2022, is the fourth exhibition in a series at the Museum of Brisbane that celebrates the city's most creative residents. Fellow luminaries to have received this honour include Li Cunxin, a ballet dancer and artistic director of the Queensland Ballet; fashion designers Pamela Easton and Lydia Pearson; and a selection of the city's notable music stars, including Keith Urban.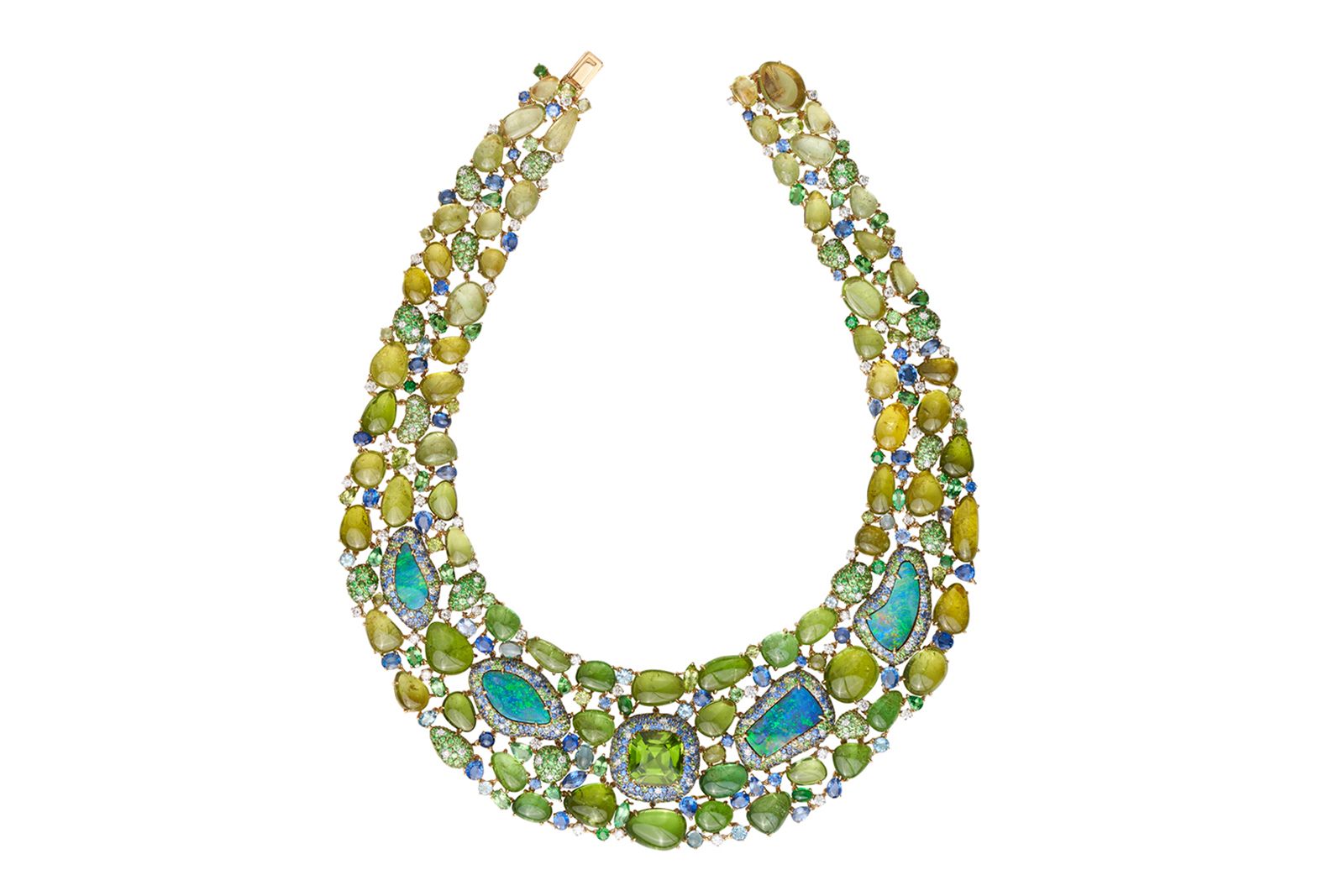 Though Margot McKinney is undoubtedly the star, the exhibition works to tell not just her story but that of her family. While Margot might have been the one to make the family name a player on the global stage, the McKinneys have been in the business of jewels for 138 years and are much revered in Australia, as you will discover at the outset of the exhibition. Here, walls are plastered with memorabilia and materials plucked from the family archives. It creates, as Museum of Brisbane chief executive Renai Grace describes it, "a never-before-seen, intimate family archive".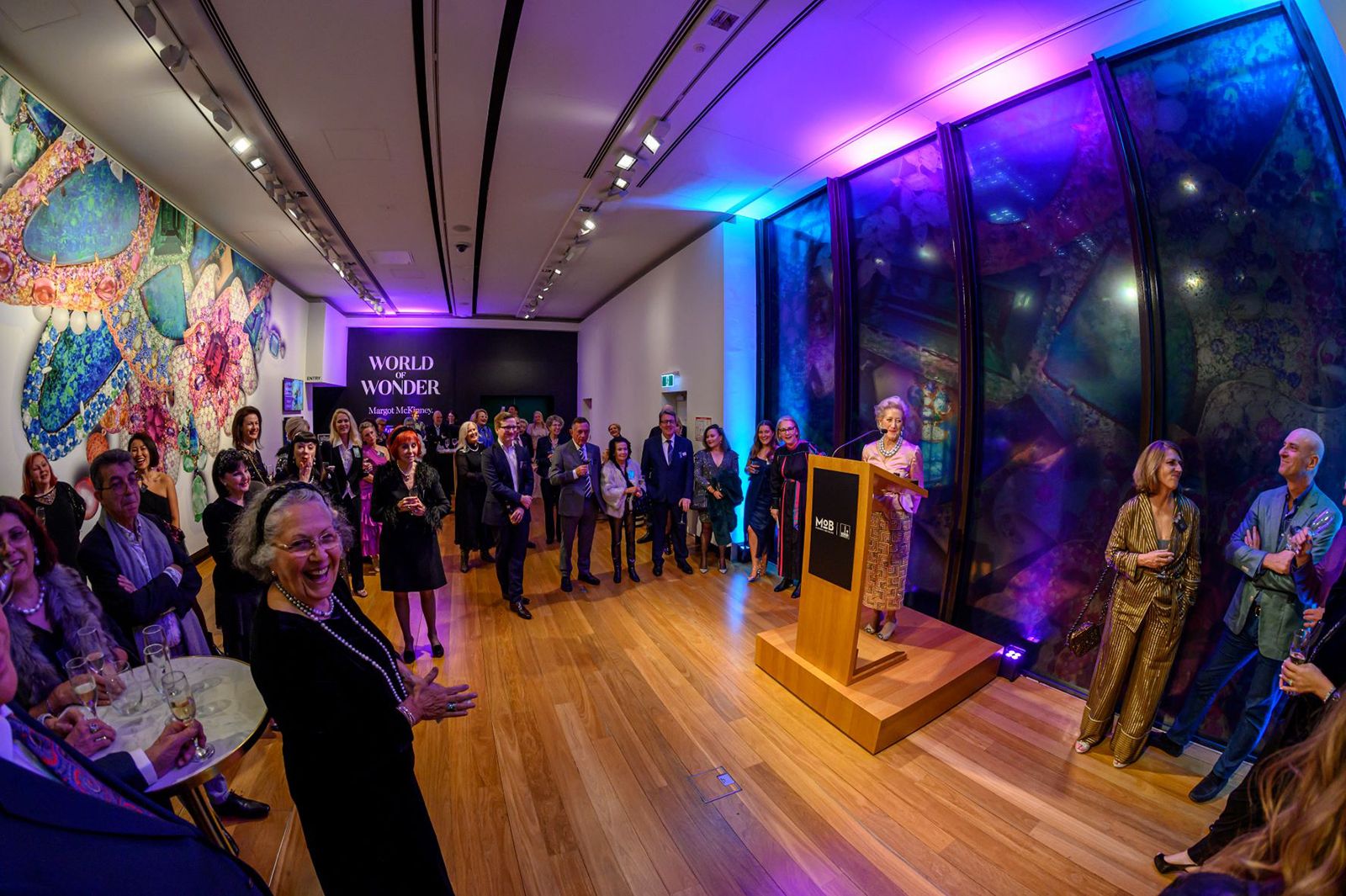 While this chance to dip into the McKinney's past is a welcome one, most visitors entering World of Wonder: Margot McKinney will have come for the jewels, and the subsequent section of the installation does not disappoint. Set within wall-mounted display cases crafted to mimic Australia's famous opal mines are luxury jewels set with these rainbow-flecked gemstones. To discover them, you must lean forward and peep inside as if a miner were discovering a deposit.
Opal is a stone that McKinney is well known for using in her designs. As she explained in a previous interview, she often feels drawn to such colourful gems: "Childhood summer holidays were always spent at the beach in Queensland, and I think the blue of the ocean, the sky and the green palm trees became indelibly stamped on my psyche."
A new design that forms part of the exhibition is a transformable necklace titled 'Lillian' that is a cornucopia of tanzanite, rubellite, mandarin garnet, yellow beryl, peridot, green tourmaline, citrine and kunzite, placed in floral settings and embellished with diamond-set ribbons. Some of these gems can be added or removed to change the look of the necklace; one such stone is an incredibly rare 41.93ct Australian black opal.
Elsewhere in the exhibition is a darkened room lit only by blue orbs on the walls and dramatic ocean-blue showcases. This is the section of the show dedicated to McKinney's other gemmological love – pearls. The fifth-generation jeweller says she likes to think of herself as "an ambassador for the Australian South Sea pearl industry," and notes that her mother would wear pearls every day, giving them a sentimental appeal for her as well as an aesthetic one.
McKinney has called on the kindness of her collectors to help fill this landmark exhibition, and in the pearl room, one of the most outstanding suites – titled, quite rightly, 'Magnificence' – comes via a loan from a loyal client. The necklace stars six baroque Australian South Sea pearls, with each offbeat circumference traced first by a loop of diamonds and then either tsavorites, amethysts, blue sapphires, yellow sapphires or pink sapphires. This rainbow effect is extended to the earrings, with the stones mixed to create a kaleidoscopic setting for a pair of perfectly round Australian South Sea pearls.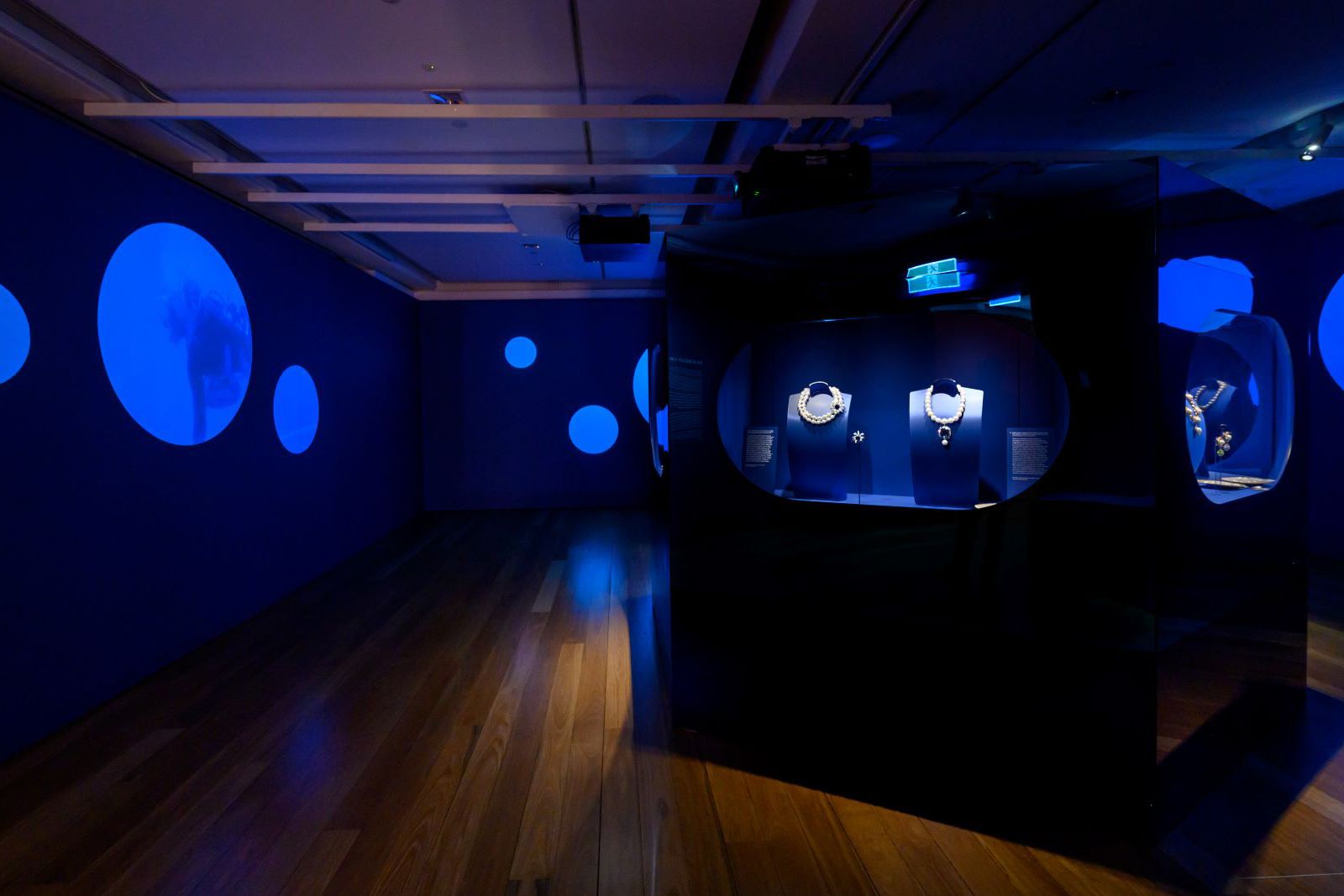 The finale of World of Wonder: Margot McKinney is a large room that celebrates the one theme that underpins every one of the designer's often eclectic collections: colour. Here, displays of lavish, bold jewels are accompanied by mannequins wearing glamorous dresses of equal pomp and celebration. It is the perfect climax and a revitalising reminder of the endorphin-boosting power of Margot McKinney's jewels and the power of dressing to impress.