The MET Gala's 'Camp' theme provided the perfect opportunity for men to embellish their outfits with jewels. The most complete jewellery look sported by a man on this year's red carpets came courtesy of Nick Jonas, who accessorised a simple outfit with an enormous collection of diamond jewellery. The singer chose ear cuffs by Borgioni and Marli New York, a L'Dezen by Payal Shah bracelet, a Djula ring, and a suite of Chopard jewellery: a necklace from the 'Precious Lace Collection,' a ring from the 'Green Carpet Collection', and watch from the 'Imperiale Collection' - all in diamonds in 18k white fairmined gold. Conversely, his brother and bandmate Joe Jonas wore a single Narcisa Pheres pinky ring - showcasing the opposite end of the men's jewellery styling spectrum.
It's not news that men wear rings, but we aren't accustomed to seeing statement cocktail rings on men's fingers, right? Well, the 'Camp' theme of 2019 MET Gala made everything possible! As the world's most famous drag queen, Ru Paul Charles came dressed in masculine but vivid suit, accessorised with a set of bright and effervescent David Webb jewels: the 'Geodesic Dome' ring with diamonds and the 'Tallon' ring with turquoise and diamonds as well as a rubellite, diamond and enamel necklace.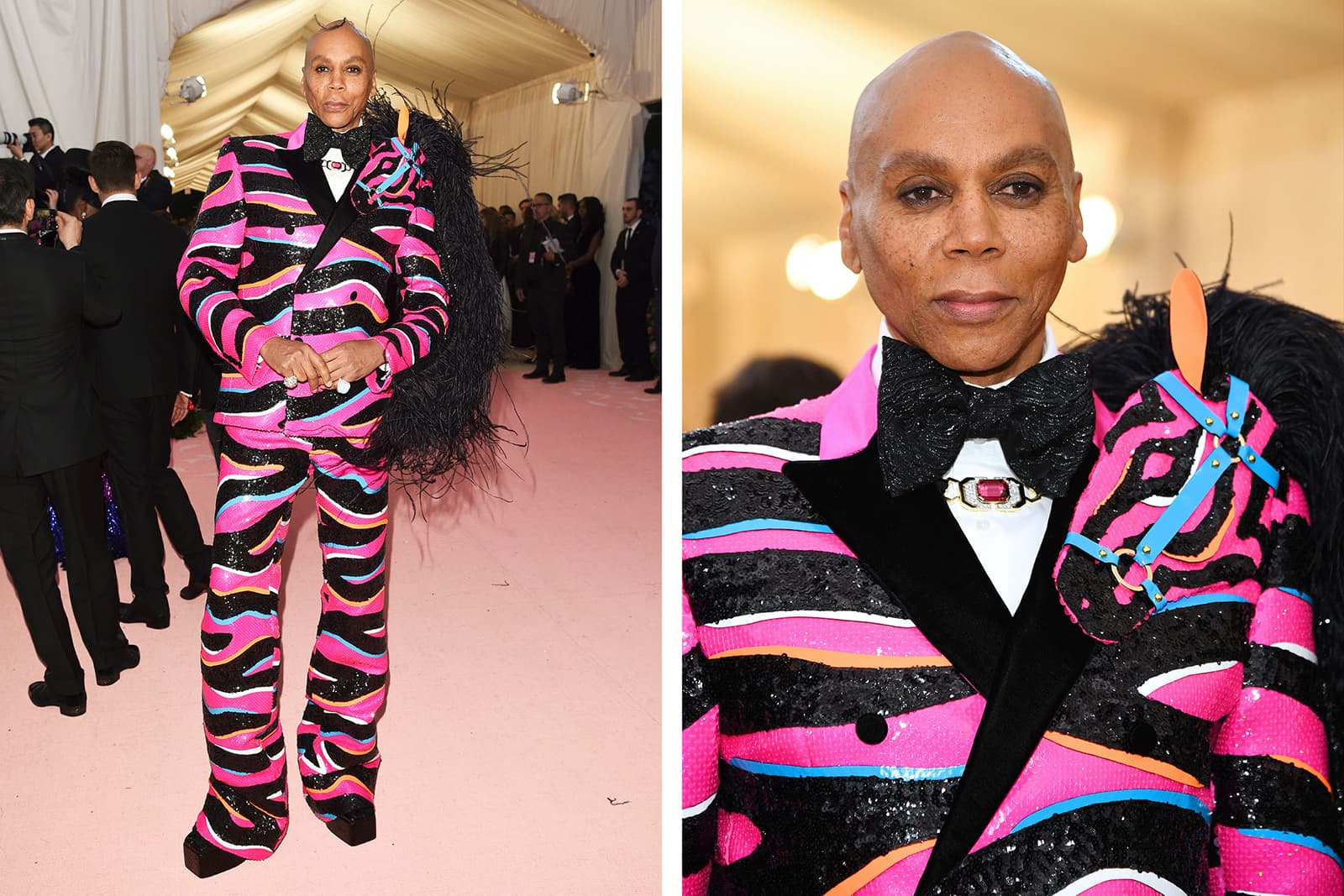 Wearing a flamboyant outfit, Billy Porter is the perfect example of how a modern man rocks jewellery on the red carpet - championing non-binary dress codes in capes, dresses and exuberant glamour. He was another celebrity who was not short on cocktail rings at the MET Gala, wearing Andreoli and Oscar Heyman jewels on pretty much every finger. Harry Styles followed suit and complemented his 'finger party' with a large, single pearl earring from Gucci – who also created his black sheer shirt and trouser combination.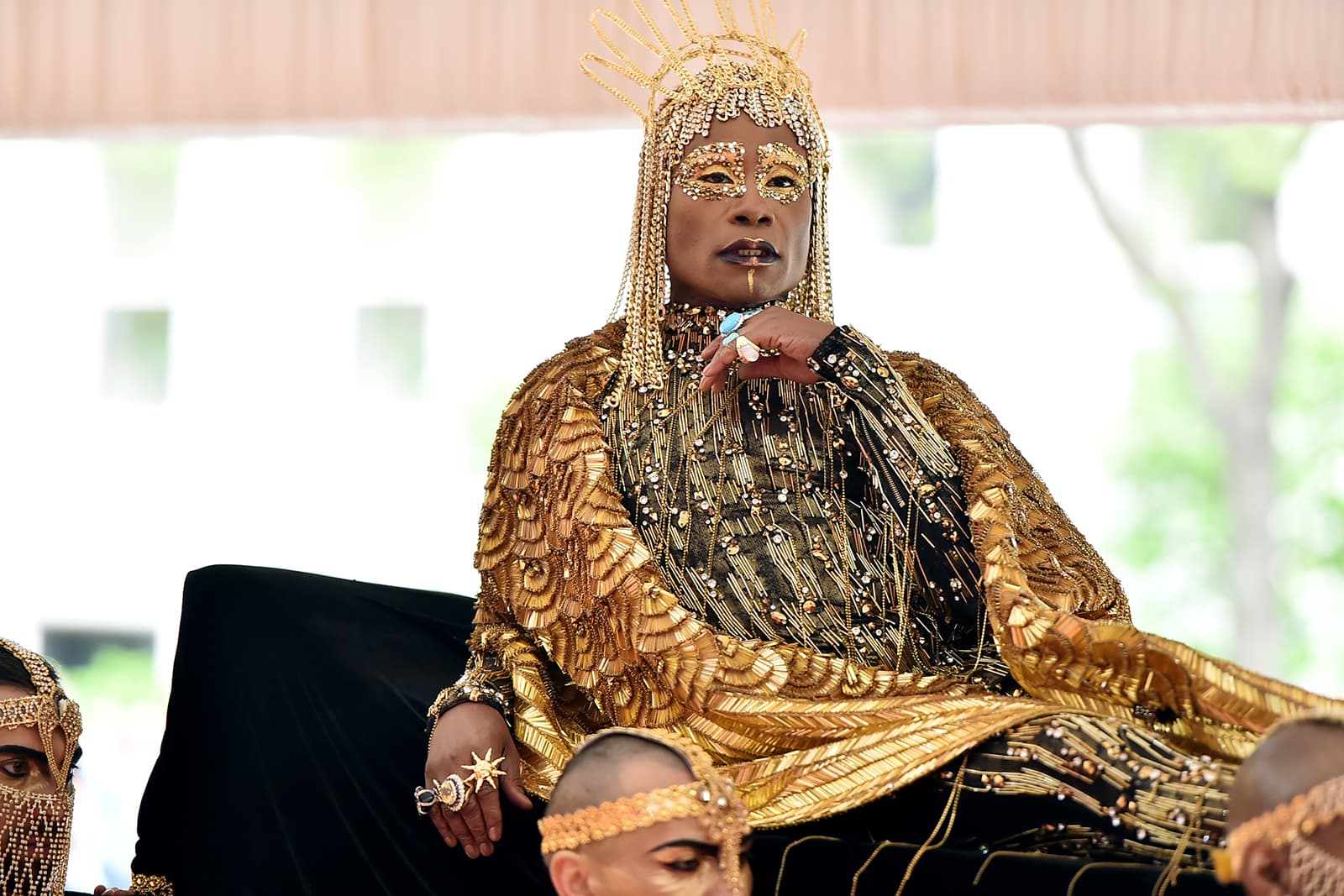 For more reserved MET Gala fine jewellery styling, Formula One World Champion Lewis Hamilton added Alex Soldier's bespoke 'Astra' diamond pins, while Rami Malek wore an iconic 'Cartier de Panthere' brooch with emeralds, diamonds and onyx, and a Cartier 'Tank MC' watch.
Brooches certainly proved to be the most accessible way for men to embrace fine jewellery as part of red-carpet styling in 2019. For example, Chadwick Boseman's SAG awards look was elevated by a chic trio of Tiffany & Co. diamond pins. For the Golden Globes, Billy Porter wore a statement cape suit and a trio of diamond, yellow sapphire and ruby floral Oscar Heyman brooches that were pinned to his jacket lapel. Two gents who opted for brooches at the Oscars were the actor and singer Michael B. Jordan with flower diamond pin from Piaget sparkling on his velvet dinner jacket from Tom Ford, as well as Piaget diamond rings and a complementing watch. John Legend also wore an oversized 'Galaxy' lapel pin which was created by Dennis T Suii with diamonds and sapphires.
Like the MET Gala, the Oscars red carpet was also a huge moment for men's jewellery, with award winner Spike Lee wearing a large bespoke pendant with diamonds and opal in gold by Amedeo Scognamiglio. The director was already a fan of Scognamiglio's jewellery - and for the awards ceremony, Lee asked him to create a bigger, bolder piece to wear on the red carpet.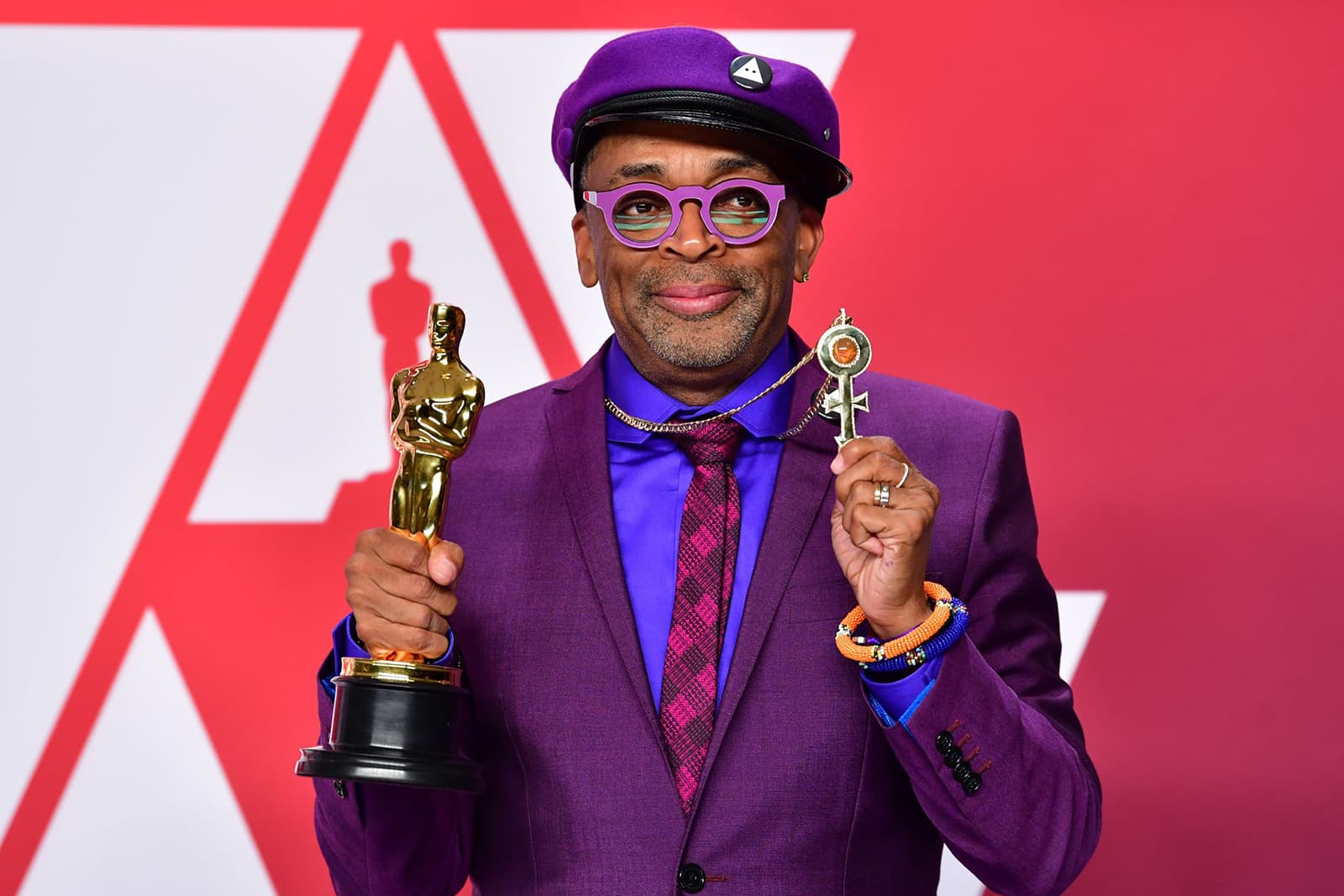 Pharrell Williams is known for being experimental with fashion, which was obvious from his jewellery choice: he layered a custom-made Jacob & Co. diamond, emerald and sapphire necklace with one he designed in collaboration with Chanel, featuring pearls and diamonds in white gold.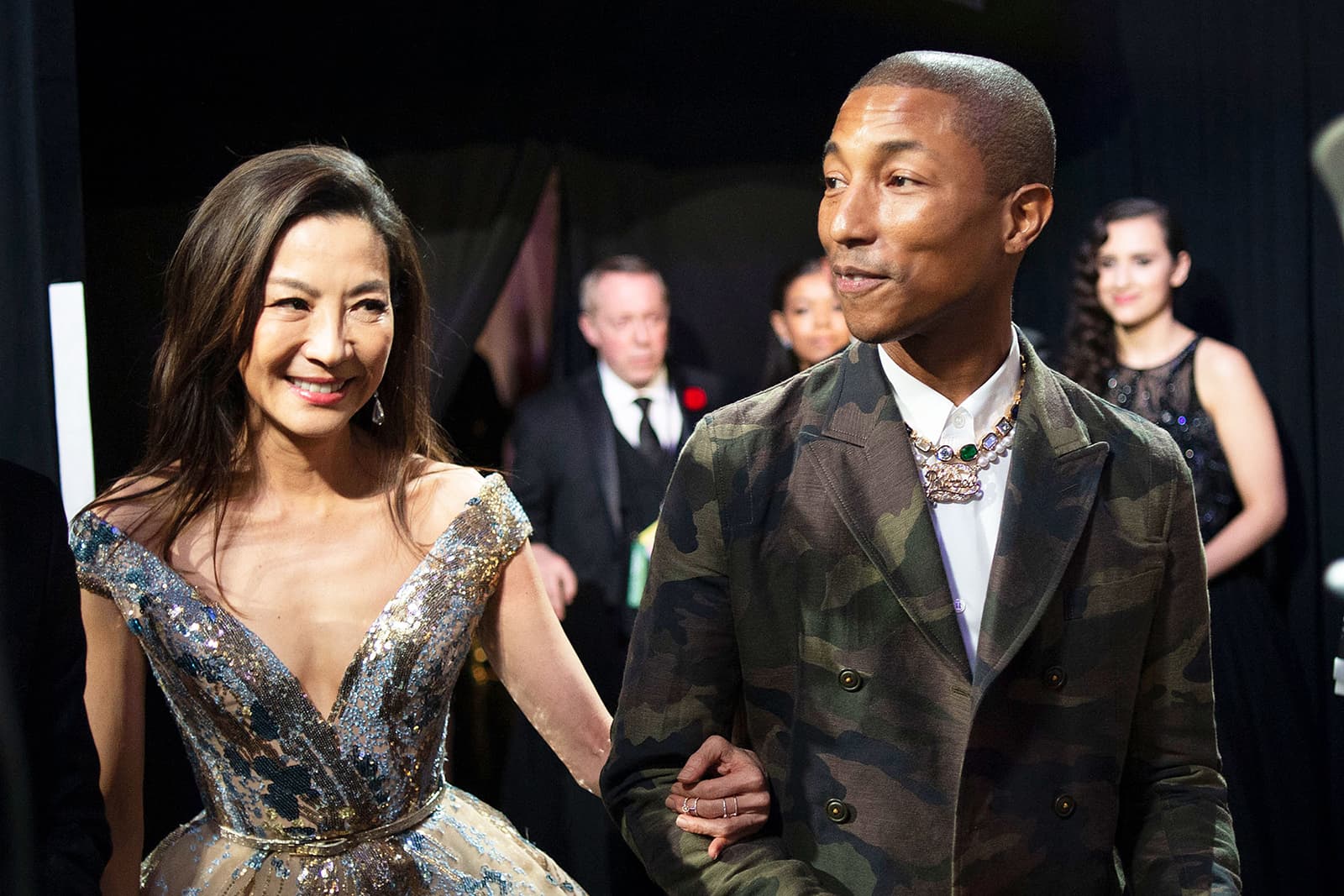 Hopefully, this trend for men's red carpet jewellery will continue to grow - with more and more men embracing the fun, extravagance and experimental styling which fine jewellery offers - and could help to influence all men in discovering their love of jewellery.