The occasion is always themed, and this has led to celebrities taking the opportunity to showcase the most daring and dazzling ensembles imaginable. For 2019, the MET Gala was sponsored by Gucci, with the theme of 'camp'. Inspired by a 1964 Susan Sontag essay titled 'Notes on "Camp,"' 58 definitions of this broad, frivolous, and gender-defying term were offered as a guideline to the aesthetic of this year's festivities.
The most exciting part of this theme is the creative styling opportunities that it affords the evening's guests - with colourful, voluminous, sparkling outfits being the order of the evening. This, of course, meant that plenty of complimentary jewellery was on display to accessorise, adorn and accentuate the 'camp' factor of each look.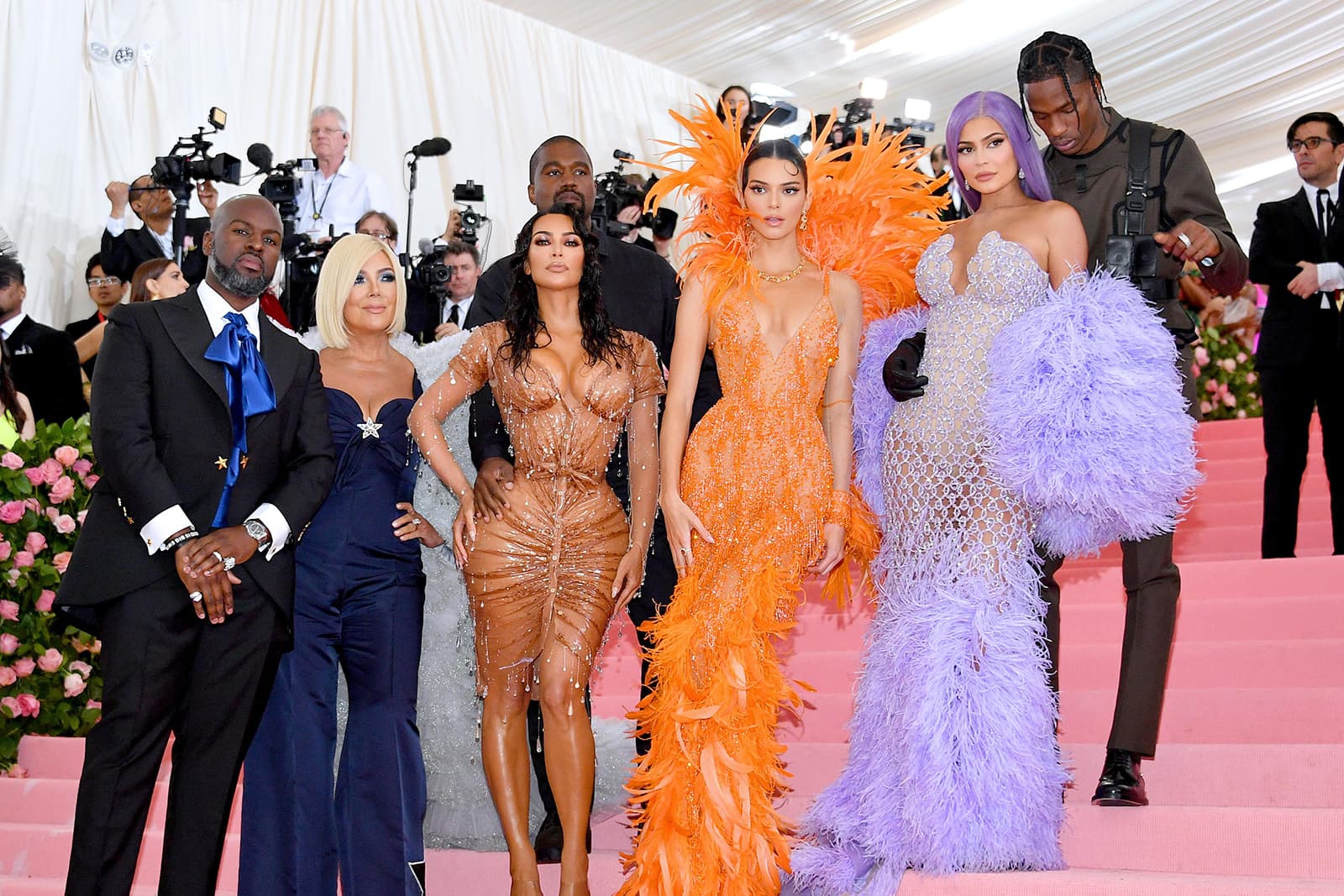 Lady Gaga was yet again the star of the evening wearing one-of-a-kind Tiffany&Co. jewels - as she was at this year's Golden Globes and Oscars. Her diamond butterfly necklace from Tiffany Blue Book 2019 collection was complemented with sapphire, spinel and rubellite rings and diamond stud earrings. They were not the largest or most outré gems on show, but the butterfly motif on the necklace and the mixture of stones certainly fitted the camp theme. Model Kendall Jenner also wore jewellery from the 2019 Tiffany Blue Book Collection to accessories her wild orange feathered outfit, showcasing an Imperial topaz and diamond necklace and drop earrings.
Emerging designers necklaces were also represented at the MET Gala: Lilly Singh wore a handmade Pentágono necklace with a rare ametrine and diamonds set invisibly in pink gold created by French-Chilean jewelry designer, José María Goñi.
Competing with enormous hair, gargantuan props, and playful clothing is no small feat, but jewels from the houses Bulgari, Cartier and Harry Winston all managed to live up to the challenge. Jennifer Lopez's tribute to camp was a glittering dress and headpiece with a plunging neckline which was decorated with the Harry Winston 'Purple Dragon' necklace set with a 65.32 carat purple sapphire set in a 129.48 carat diamond and platinum.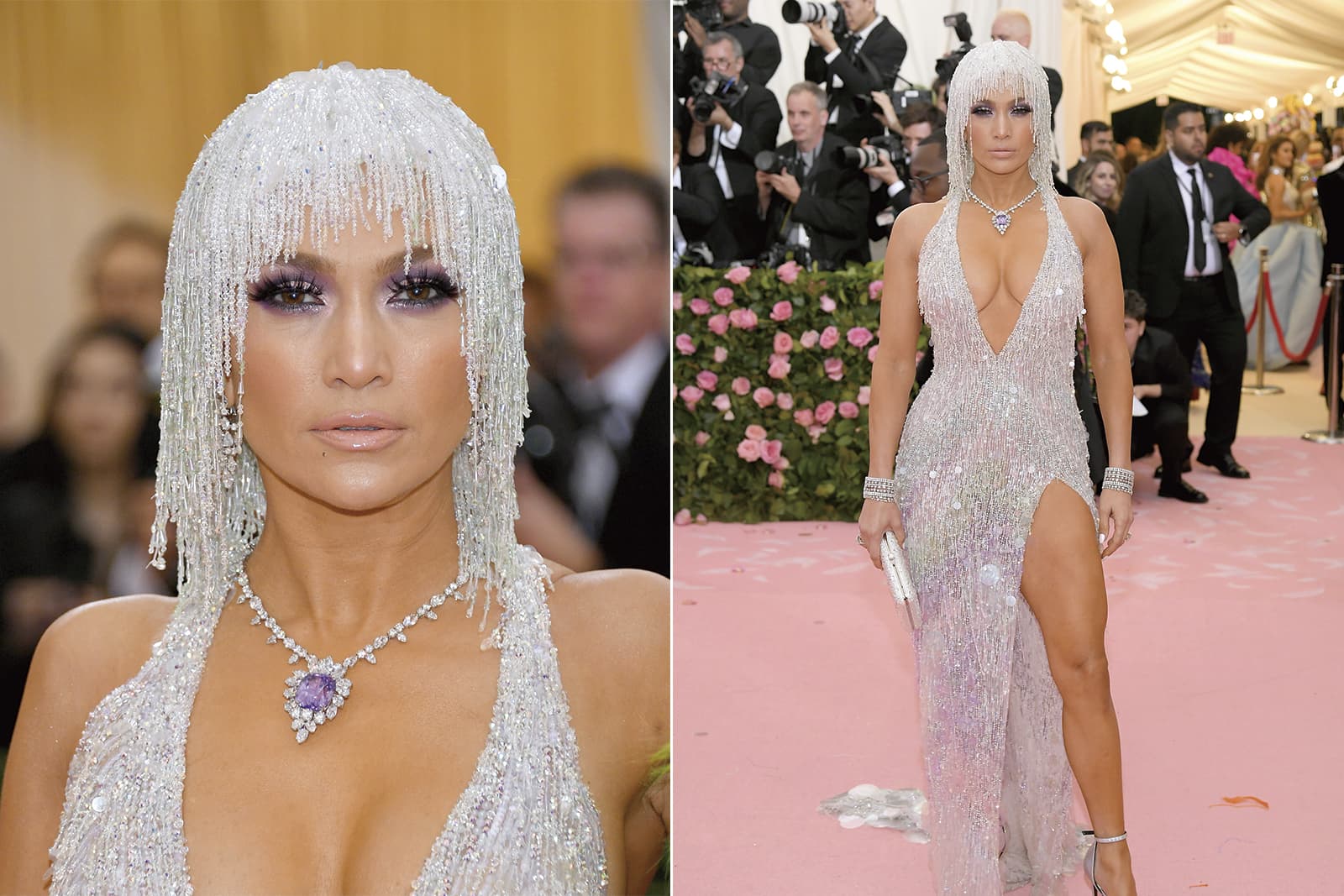 Actress Lily Collins was faithful to the theme in ruffled dress splendor, with backcombed, floral dappled hair and a Cartier 'Magnitude' high jewellery necklace with emeralds, rock crystal, onyx, black lacquer, and diamonds, matching earrings and 'Pluie de Cartier' ring with diamonds set in 18K white gold. Bulgari showcased some of the most incredible bracelets of the evening on model Naomi Campbell - the diamond heritage bracelet (c. 1959) has been worn on the red carpet favorite by actresses Reese Witherspoon, Jennifer Garner and Julia Roberts previously.
Men's jewellery made more of a splash than it had at any event we've ever seen before: Rami Malek in Cartier de Panthere brooch in emeralds, diamonds and onyx and Cartier Tank MC watch; Benedict Cumberbatch in Verdura peridot 'nosegay' brooch; Nick Jonas in a suite of Chopard gems - a necklace featuring 60.02 carats of diamonds set in white gold from the 'Precious Lace Collection,' a ring featuring 3.07 carats of marquise-cut diamonds in white Fairmined gold from the Green Carpet Collection,' and a timepiece featuring 38.30 carats of diamonds set in white gold from the 'Imperiale Collection'. The grand dame of camp himself - RuPaul - wore David Webb's rubellite necklace with rubellites, diamonds, black enamel, hammered gold and platinum, 'Geodesic Dome' ring with diamond, gold and platinum, and 'Tallon' ring with cabochon turquoise and diamonds in gold and platinum.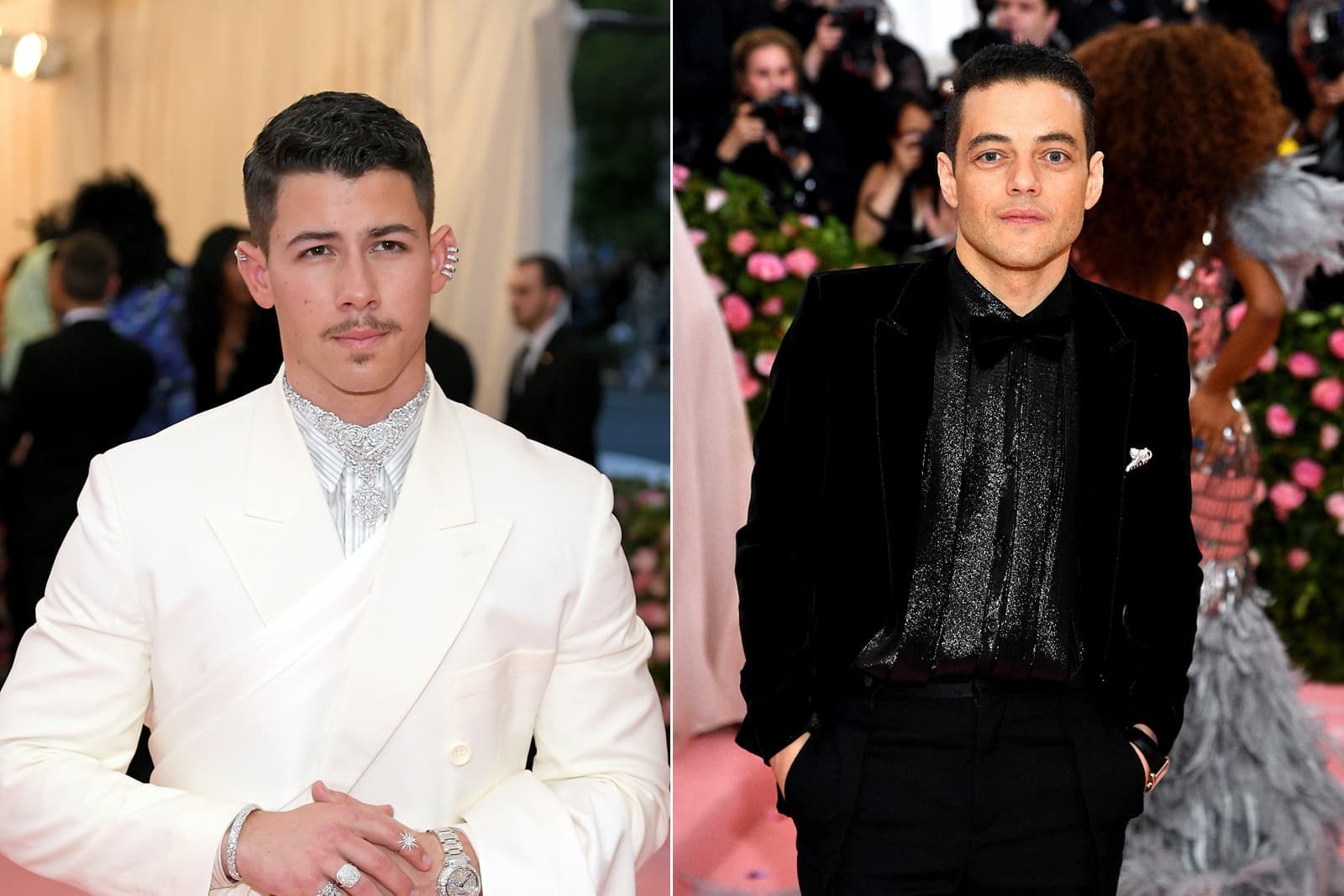 Drop earrings fit the bill for many celebrities, with Miley Cyrus opting for Bulgari high jewellery diamond and white gold versions. Sienna Miller, Naomi Scott and Emily Blunt all chose Messika statement diamond earrings in splaying, dynamic forms. For colourless diamond fans that were attending the event, Messika jewellery offered bold designs in more restrained colour palettes.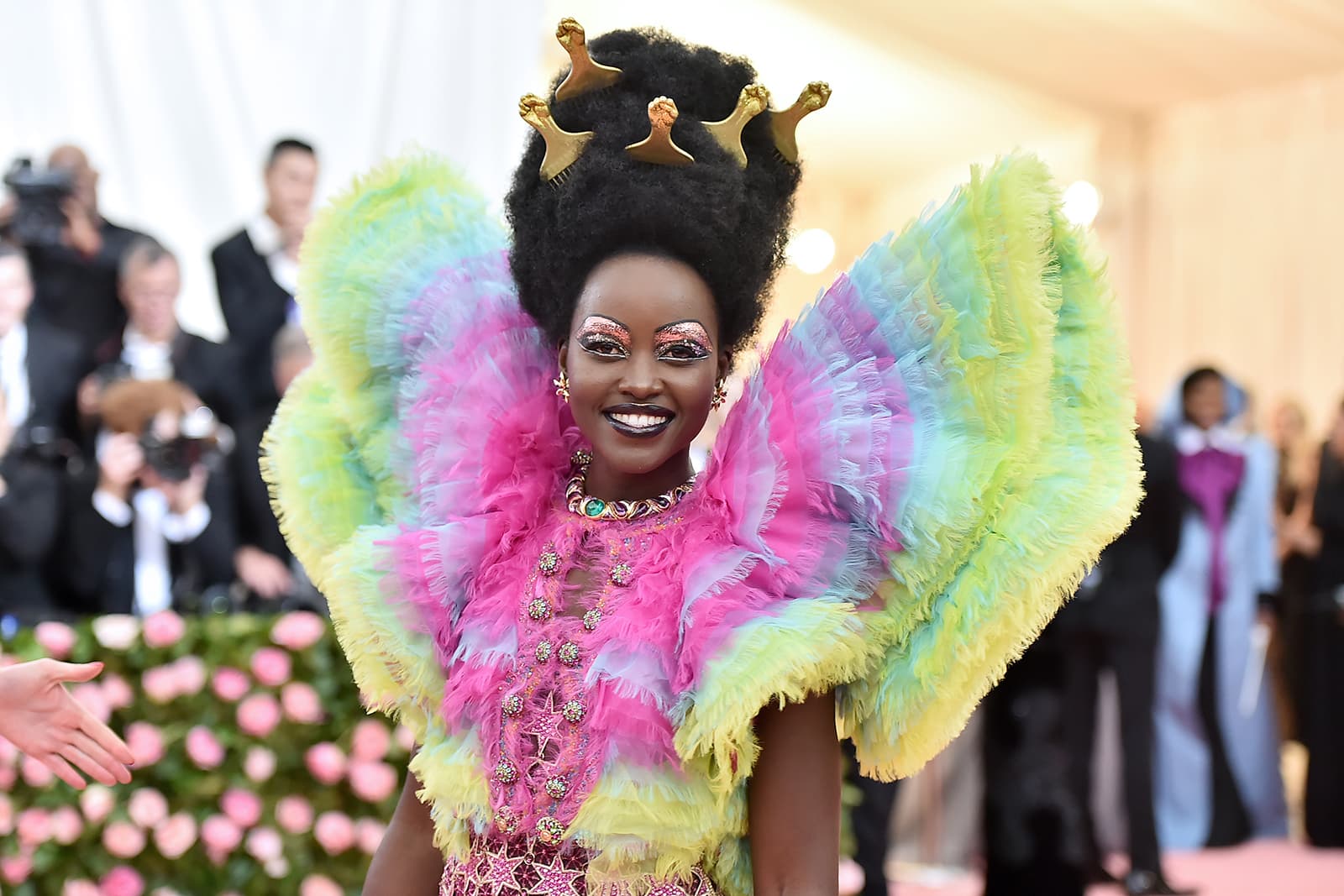 What is most spectacular about the 2019 MET Gala is that it allowed every guest the chance to throw away the traditional rule book on how much jewellery you 'should' wear, which types and styles match, and that one must look elegant. More was more on the pink carpet, and the jewels that were chosen for the occasion were fun, flamboyant and full of colour.