It would appear that the formula for creating fine jewellery with gemstones — the type which makes its owners tremble to behold — is simply placing a large diamond in a frame et voilà: it's ready. This technique, however, is only suitable for commercial brands who don't consider design to be priority. It is far more difficult to create minimalistic look that enamours and impresses high jewellery lovers and connoisseurs than it is to design jewellery that's complex and saturated in detail. As succinct as the rings, earrings and necklaces in the 'Private Collection' may appear, Valeria Messika spent a huge amount of time developing the entourage of pieces, each of which favourably emphasises the unique beauty of diamonds.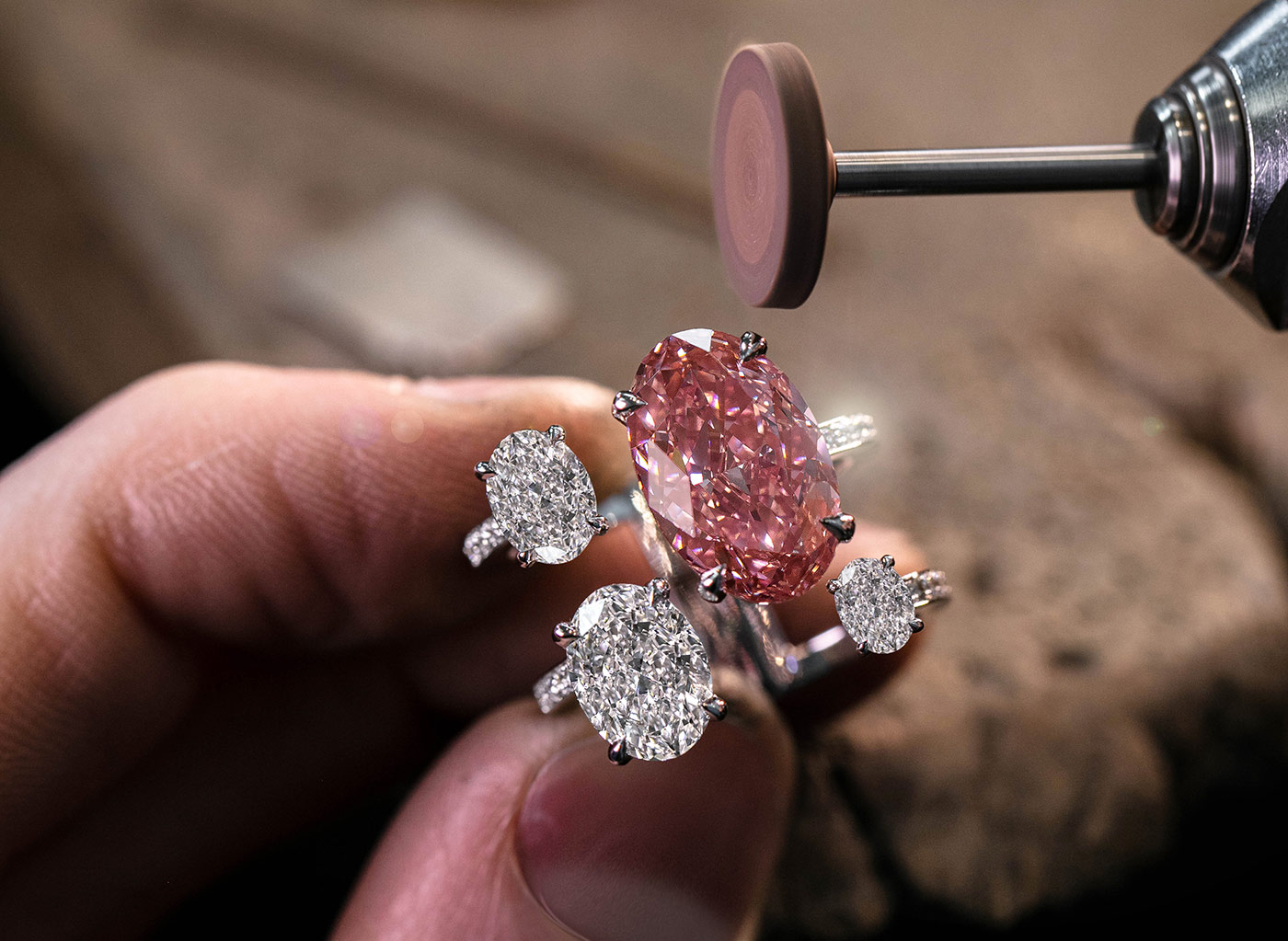 In the words of the famous writer Antoine de Saint-Exupéry, "The designer understands he has achieved perfection not when he has nothing to add, but when he has nothing to remove." And in Messika's 'Private Collection' there is nothing superfluous, so the eye instantly rushes to the colourless and coloured diamonds, all shaped in various facets.
My personal favourite design was the 'Pink Temptation' necklace with a rich pink 5.36 carat radiant cut diamond. As with all unique stones, when Valeria saw this one, she asked herself: "What I can I do to reflect its truest essence?" Thus, the idea was born to create an almost weightless necklace, with the stone balancing on a diamond crescent. If you think all the details of the choker are visible at first glance, take a closer look: you don't want to miss the pavé set diamonds flowing along the upper edge of the gold frame.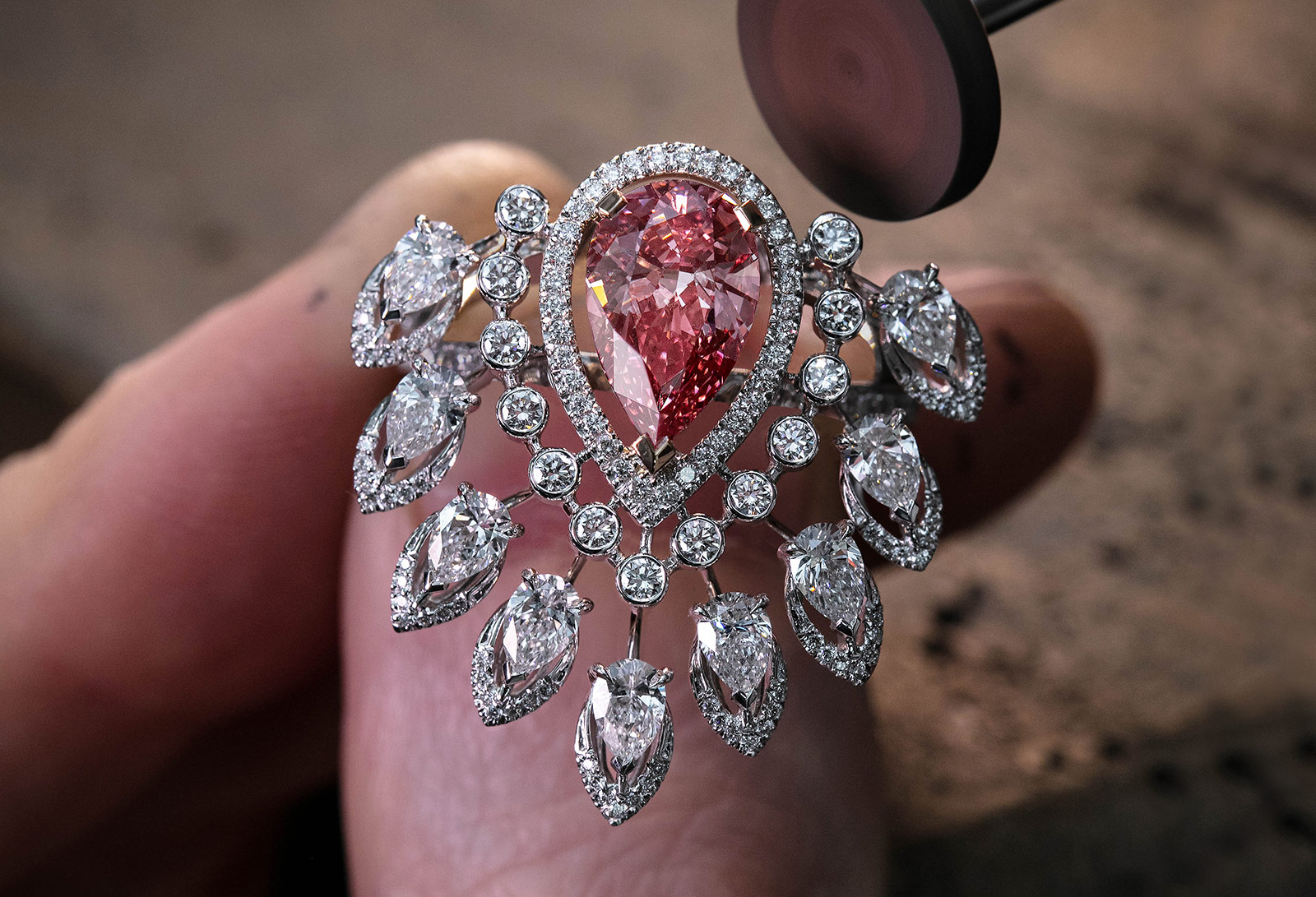 Another intense coloured pink diamond appears in the collection as a 1.62 carat pear cut decorating the 'Desert Bloom' ring. It features the more complex design of double demi-circles of pear and brilliant cut stones, which emulate stamens and petals. Coloured diamonds also decorate the rose gold 'M Rainbow' earrings, which can easily be paired with casual wear; making them luxury for every day.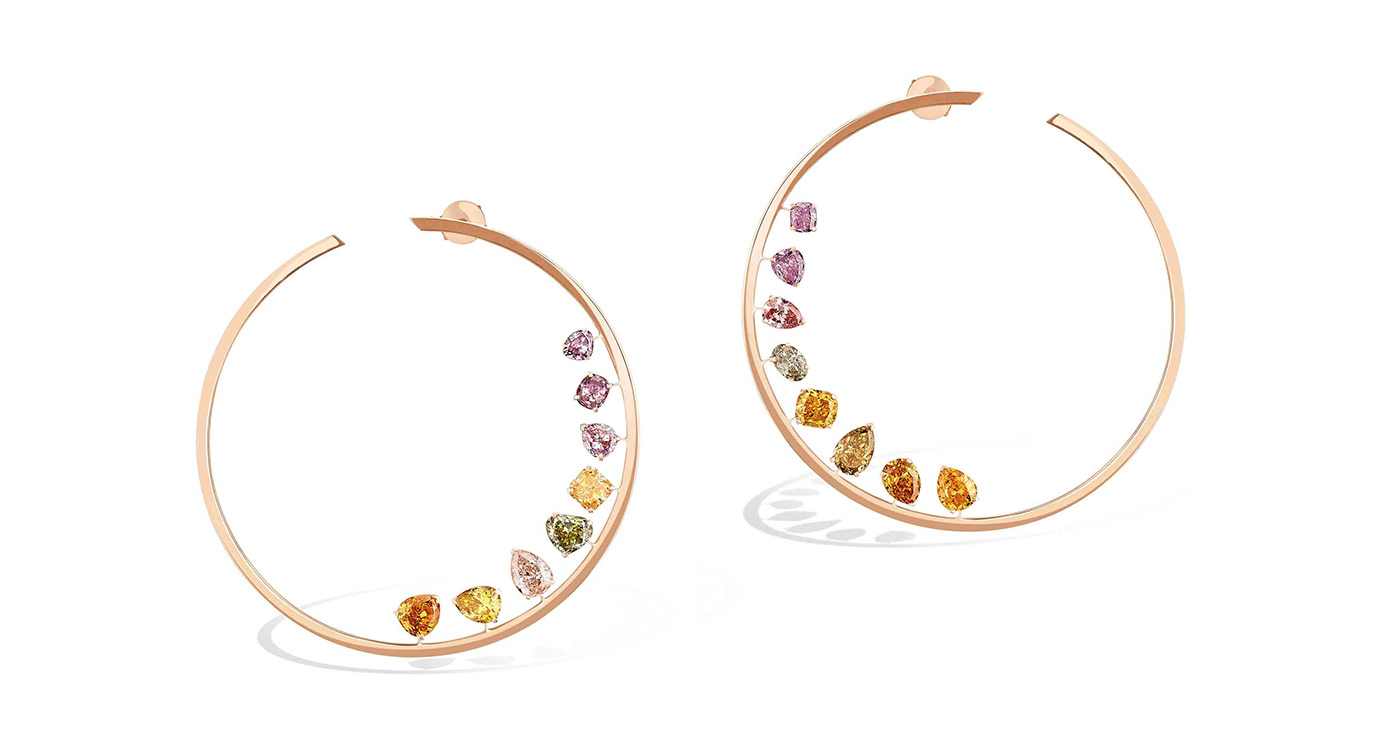 In a series of pieces made with colourless diamonds, I was most impressed with the 'Diamond Spears' solo earring, since I have never seen such a luxurious interpretation of this popular trend. It was decorated with 5 pear cut diamonds totalling 21.40 carats in weight, which appeared to be floating in mid-air thanks to the minimal use of metal in the design. I wouldn't be surprised if this becomes recognised as the most expensive solo earring of all time!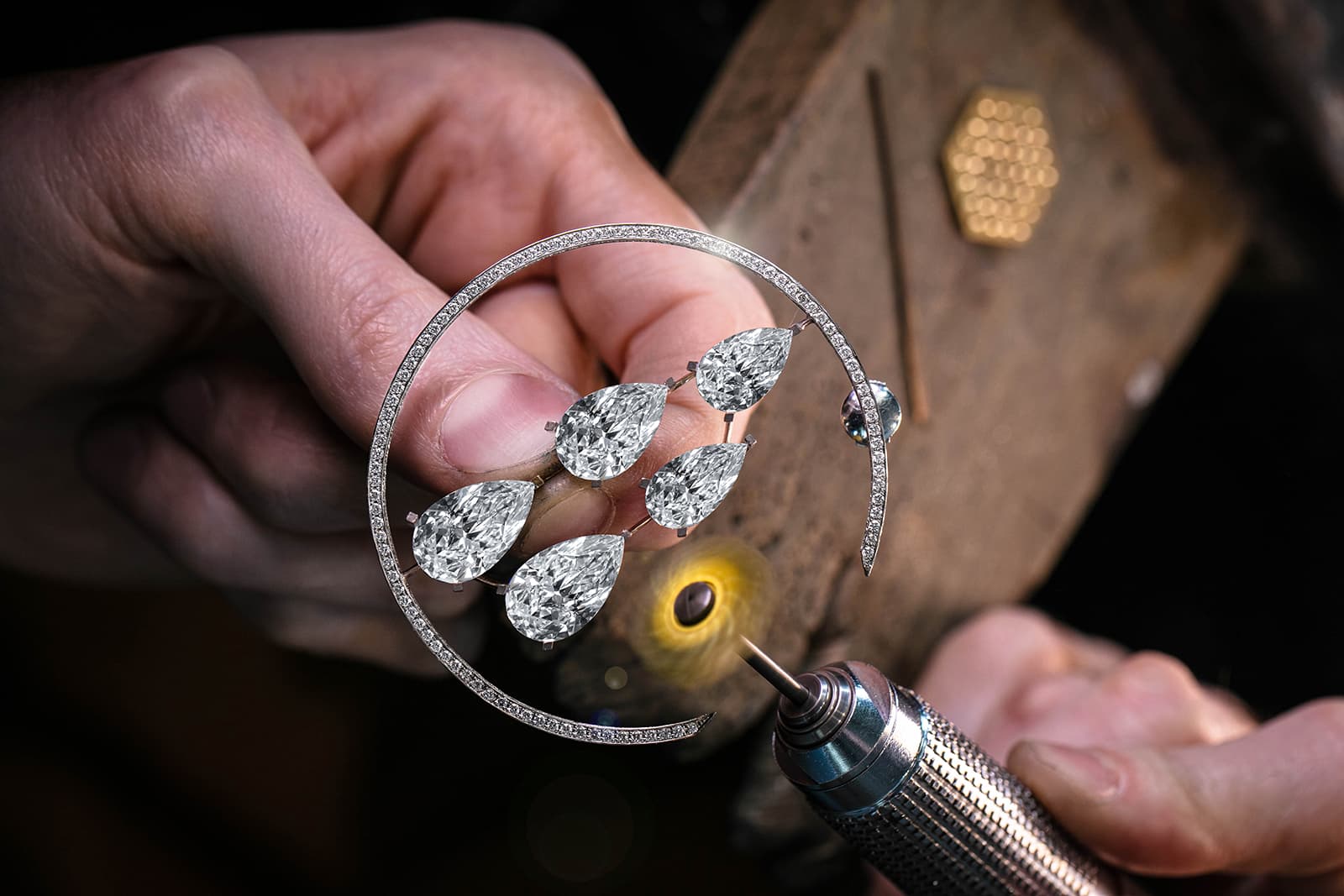 A huge fan of the Toi et Moi style, Valeria Messika could not help but include some of these unconventional designs in her high jewellery collection. As such, the two main sparking stones in the 'Toi et Moi' choker and ring reach longingly toward each other like lovers, but are prevented from touching by the base of white gold holding them aloft. The diamonds chosen for these pieces fully comply with the elevated standards of high jewellery: the choker contains the purest pear cut 10.03 carat, F colour diamond, alongside a 7.74 carat emerald cut diamond - while the ring showcases two E colour pear cut diamonds weighing 7.06 carats and 17.04 carats respectively.
Messika regularly updates this collection of unique pieces with brand new creations, which can be viewed at the flagship boutique in Paris.