The concept behind the new high jewellery 'Tiffany Jewel Box' is the power of nature, encouraging a desire not only to admire its beauties but also to explore its entire diversity. That is why the 11 brooches included in this collection are complemented by vessels or cases made especially for them, in either silver or gold-plating. These small Tiffany & Co. treasure chests, created in the company's workshops, can rightfully be considered works of art - just like the jewellery itself.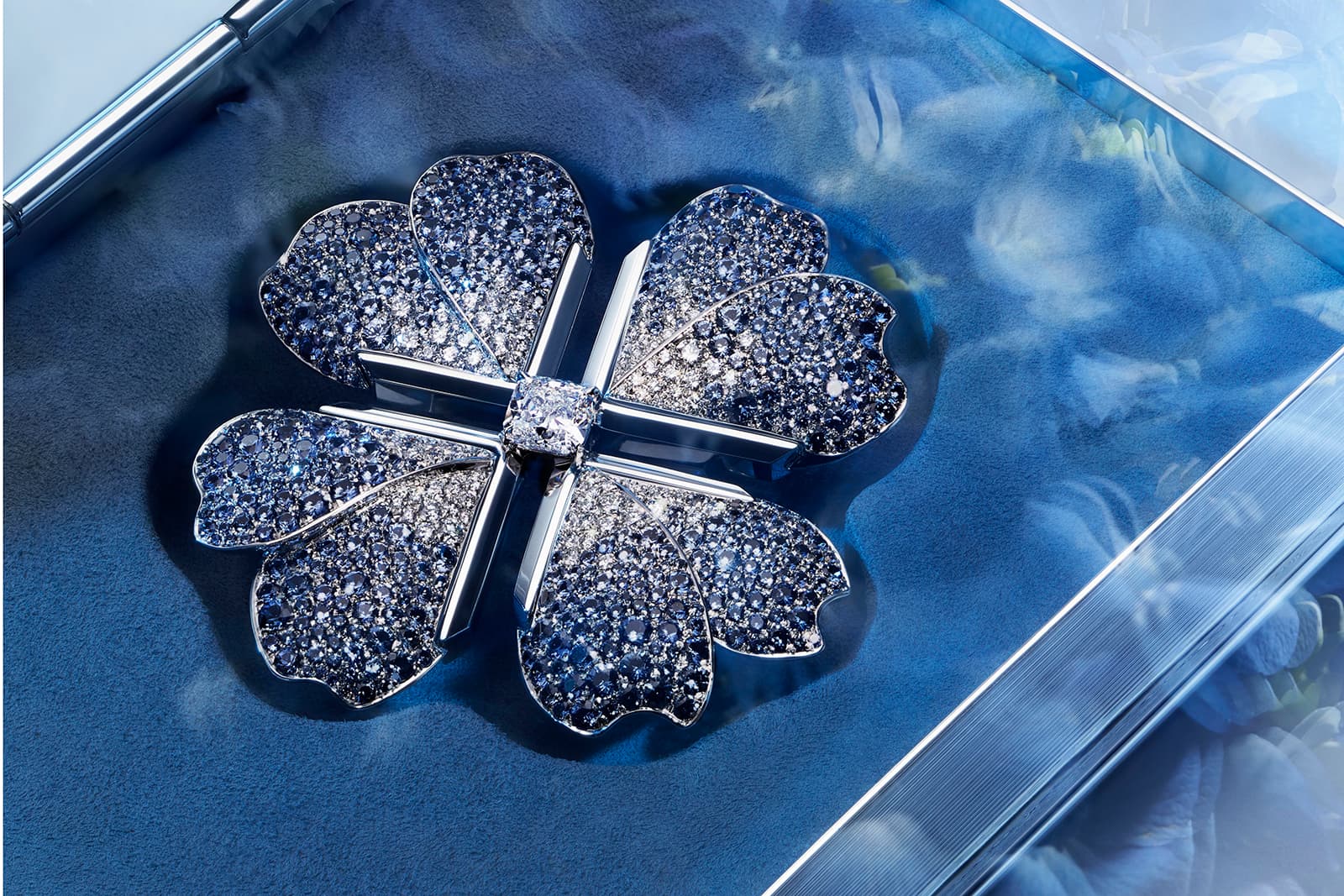 A butterfly, studded with approximately 2 carats of sapphires and 6 carats of diamonds, is enclosed in a glass jar, inside which it sits on a twig of 18 karat gold. Many emerging lepidopterists (butterfly collectors) protect their beautiful captives in this exact way. Perhaps the second most popular 'safe' for insects is an empty matchbox, and it is in one of these that a platinum scarab brooch is hidden, embellished with 3 carats of diamonds; the insect holds an impressive 15 carat tourmaline in its arms. A dragonfly with translucent wings, decorated with 7 carats of uniquely cut colourless diamonds, is also concealed in its own silver envelope.
"We wanted to create a collection for connoisseurs of the unusual and unexpected, for people who are looking for something that they have not seen or worn before," says Reed Krakoff, Creative Director at Tiffany & Co. "The work and skill invested in our jewellery can be said to be truly outstanding. The frames that surround these unique stones were created with the utmost care and precision to emphasise the beauty of each stone."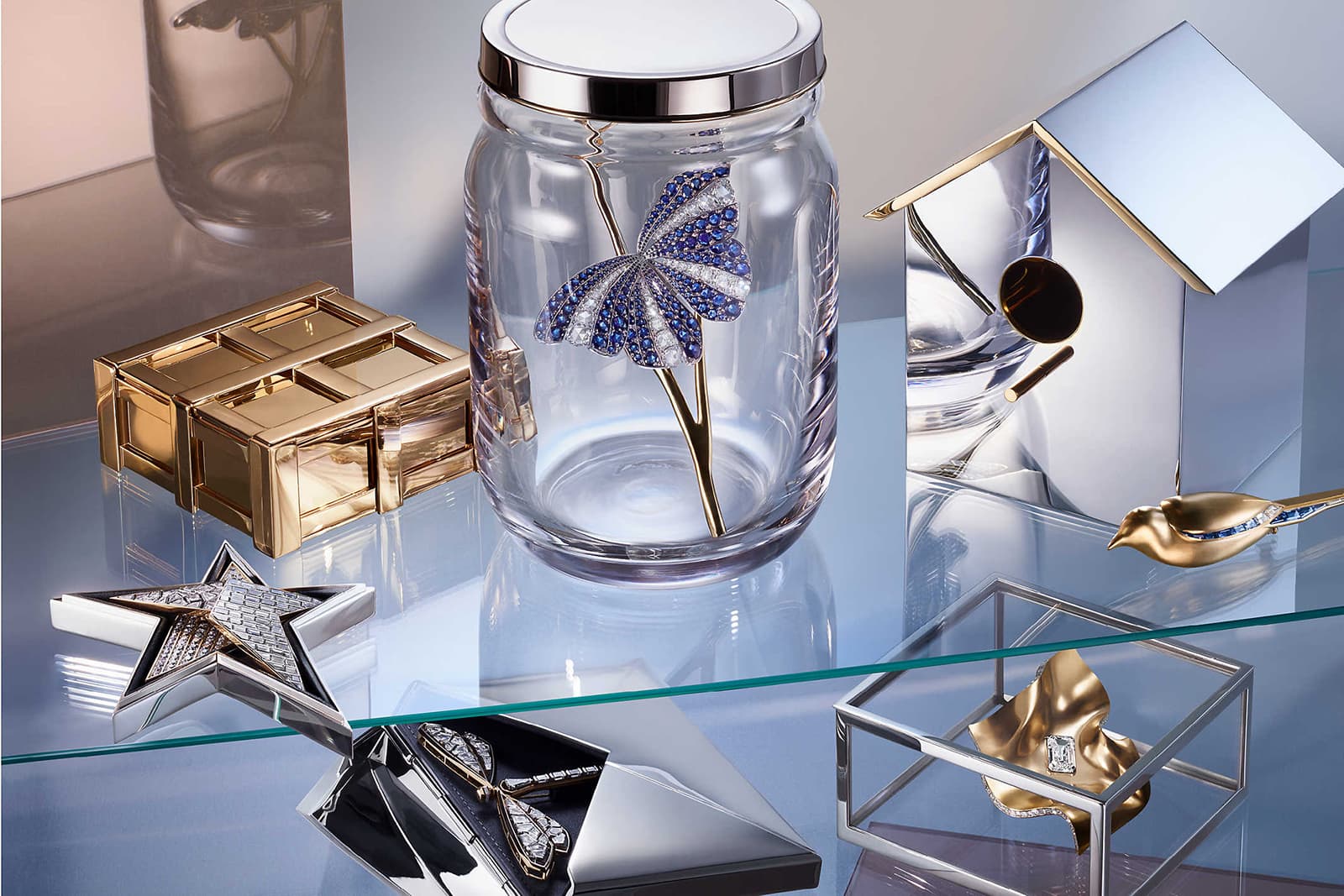 For the first time in recent years, the Blue Book collection also includes a timepiece made with 18 karat white gold, diamonds and tanzanites. The geometric forms of the strap and dial could have been unnecessarily simple, but instead precious stones of various cuts, as if soaring inside their 'frames', introduced notes of playfulness and lightness. As you will have already noticed, Tiffany & Co.'s jewellers have repeatedly resorted to using different cuts of the same minerals in each piece of this collection.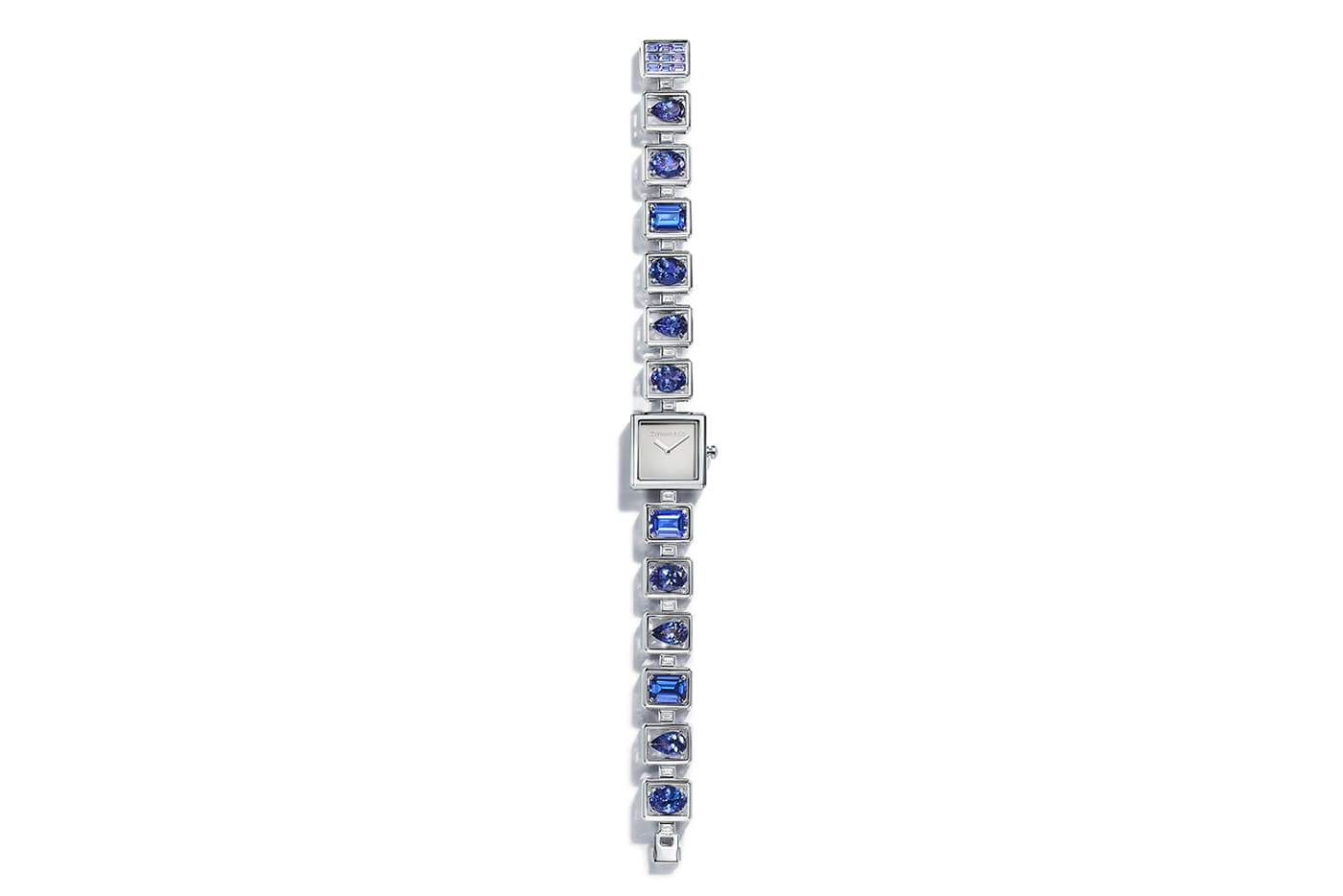 Echoing the decorative motifs of the watch, there are also necklaces with precious stones of various cuts, 'framed' in three dimensional rectangles of white gold. Among the stones and diamonds with a total weight exceeding 8 carats, there are sapphires with a carat weight of 36 carats, blue tourmalines weighing in at about 13 carats and 16 carats of aquamarines.
Also included in this collection, alongside women's jewellery, are pieces designed for men: pins for lapels and exquisite rings made with 18K gold or platinum with diamonds, sapphires or rubies. This, again, is a kind of experimental move, because men's jewellery was previously not included in the Blue Book series.
If you look at the collection as a whole, you will definitely notice the variety of large precious stones featured in the 'Tiffany Jewel Box'. One brooch includes a 37 carat black opal, a diamond necklace has an unheated oval sapphire weighing over 51 carats, and there is a pendant with a 14 carat Padparadscha sapphire. Over 55 carats of tanzanite sparkles in a bracelet made with smoky quartz, and there are cocktail rings with sapphires, one purple weighing about 13 carats and another yellow weighing 22 carats. It seems Reed Krakoff looked after clients with completely different preferences in valuable gemstones.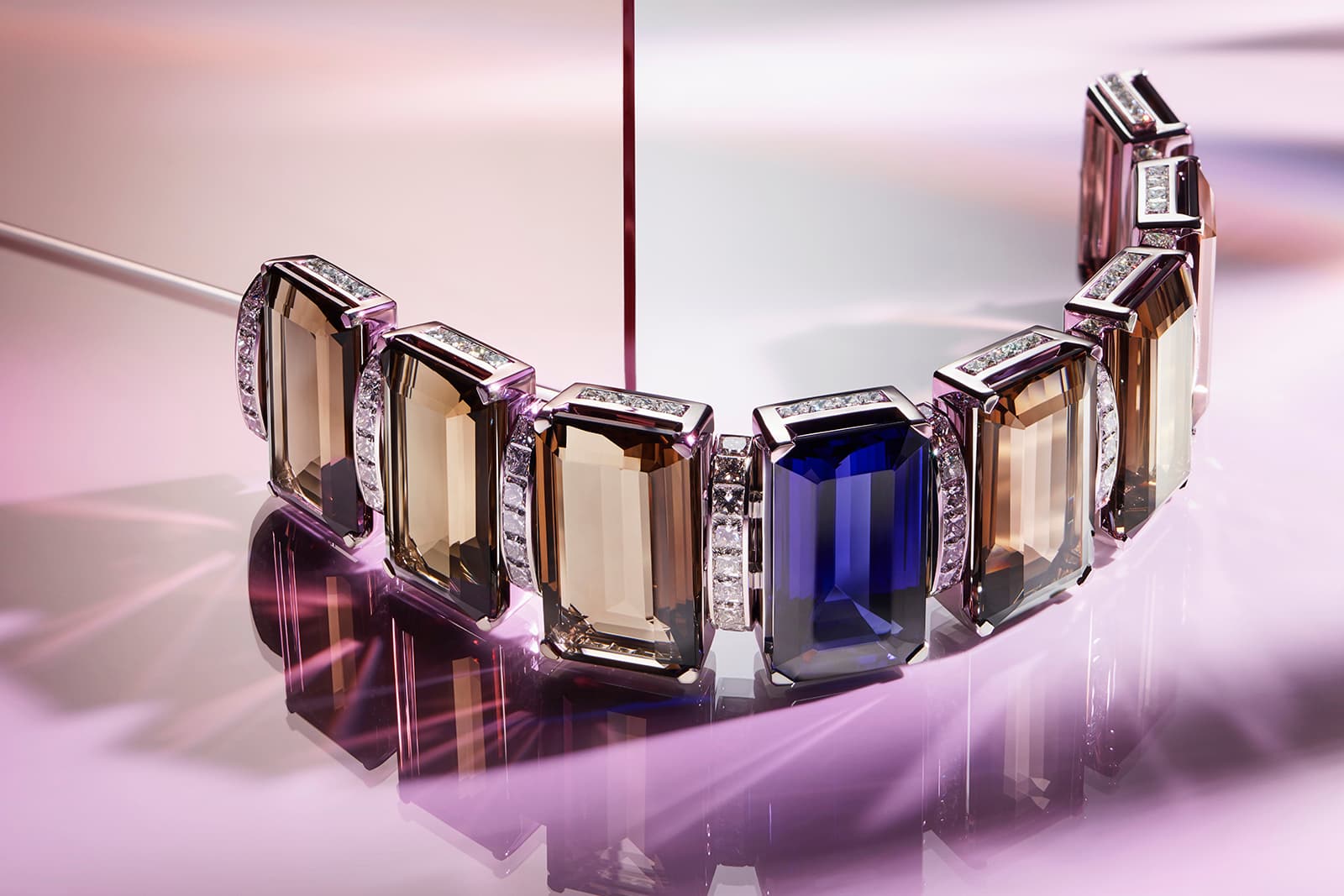 So, in the end, I can say with confidence that the expressive jewellery from the collection will certainly not leave you indifferent, much like its multifaceted and unpredictable source of inspiration: mother nature.