Caroline Scheufele feels the energy and beauty of everything that surrounds her, and then transforms this into her jewellery creations. She seems to reinterpret what she has seen and experienced in her own way. Her 2019 Red Carpet collection celebrates love in its most diverse forms: from humans to the animal and plant world, from art history to research and innovation.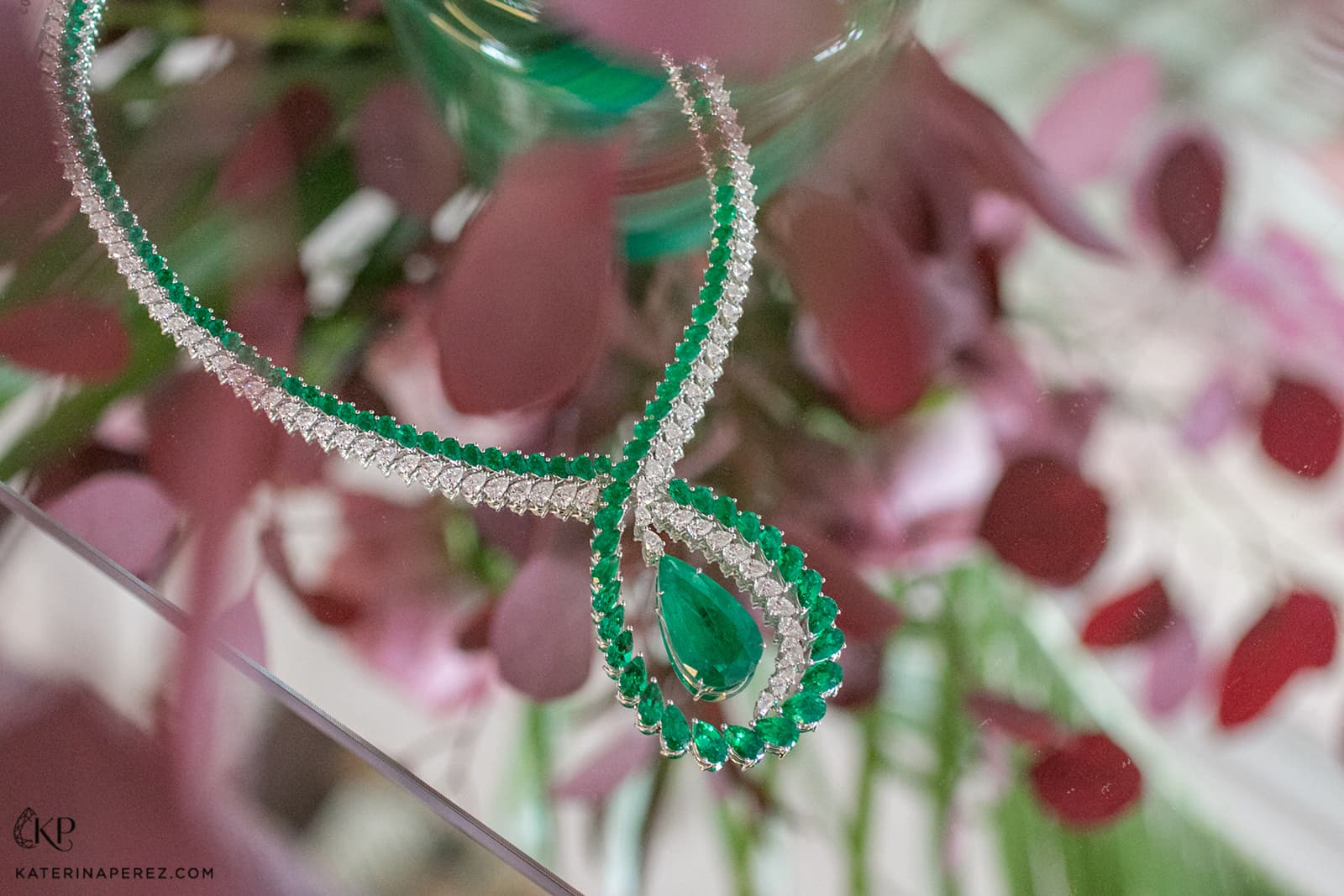 Glamorous, bright and innovative - these are the adjectives best suited to the 2019 Red Carpet collection, which includes luscious necklaces and chokers, long earrings and cocktail rings, brooches and watches. All of them are steeped in colour, endowed with daring shapes and, of course, enriched with elegant precious stones.
The greatest declarations of love are always accompanied by flowers, so Caroline Scheufele has developed a ring and earrings set in the form of amazingly realistic orchids. The coloured stems are made of titanium (a material which is currently in vogue) and decorated with diamonds, amethysts, sapphires and opals – the fleeting beauty of delicate flowers are thus made immortal. It was the muse and philanthropist, Petra Němcová, who wore jewellery from the collection for the first time as part of its launch at Art Basel.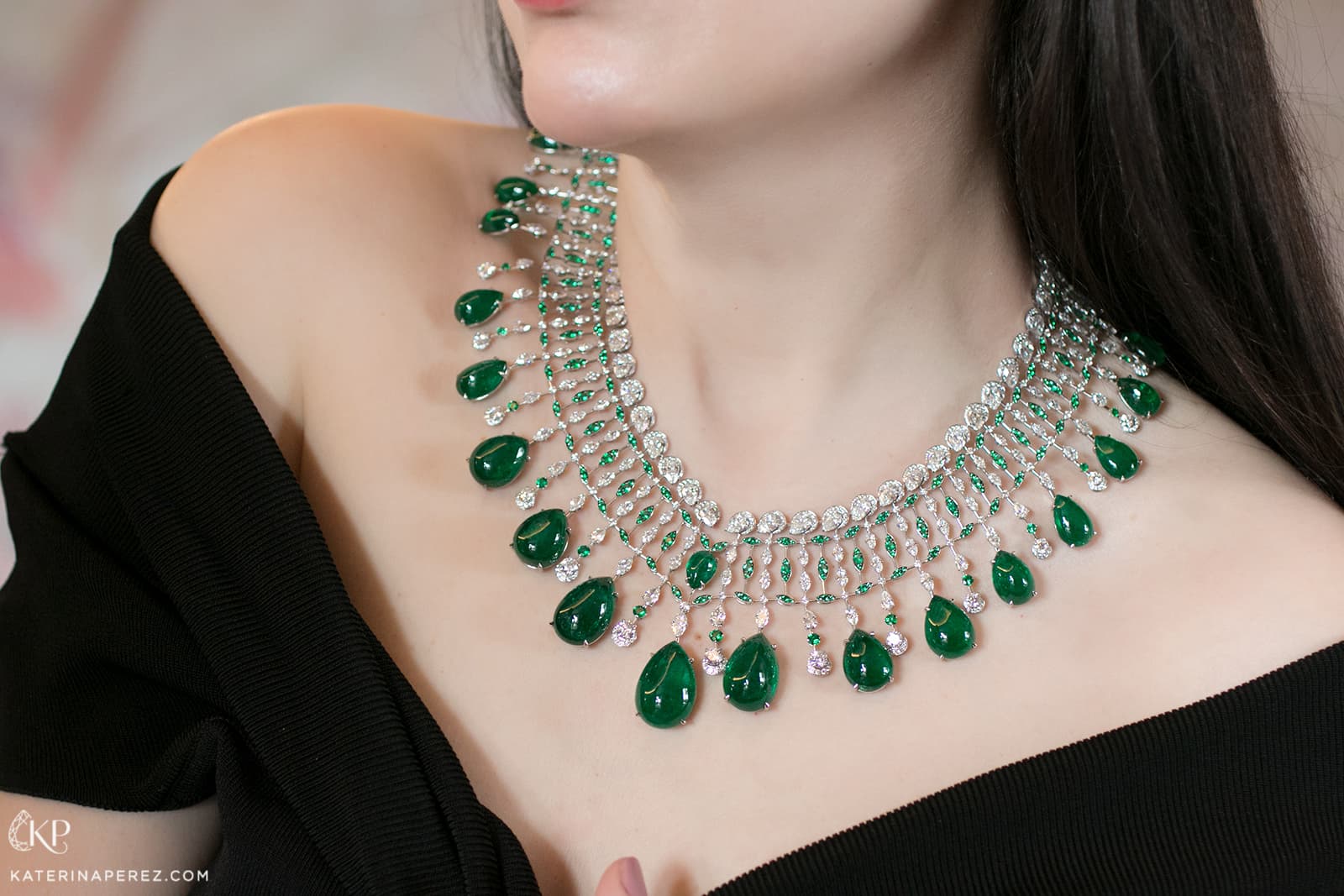 Petra Němcová has long been an ambassador for the brand, so it was she who presented me the new Chopard collection in Cannes and showed me an illustrated book of the jewellery. "It tells a story of a beautiful lady who is falling in love which starts with her getting flowers and a love letter from an admirer," explains the model as she flicks through the pages. I am steadily dazzled by the sight of extravagant necklaces made with emeralds or sapphires, earrings and brooches shaped like flowers made with opals, pink diamond rings, and many other jewellery pieces that are beguilingly beautiful.
"There is something for everyone in this collection: some pieces are modern, others more classical. There are also some jewels with quite an eclectic style or an oriental touch," Petra continues as she acquaints me with the collection.
Graphically, love is usually depicted with a heart. This is paid homage to in a set consisting of a necklace and earrings made with magnificent heart shaped tanzanites, Paraiba tourmalines, amethysts, and diamonds affixed in light golden circles of white gold and titanium. It took more than 500 hours of work to create just one necklace; an epitome of jewellery craftsmanship which embodies Chopard's creativity.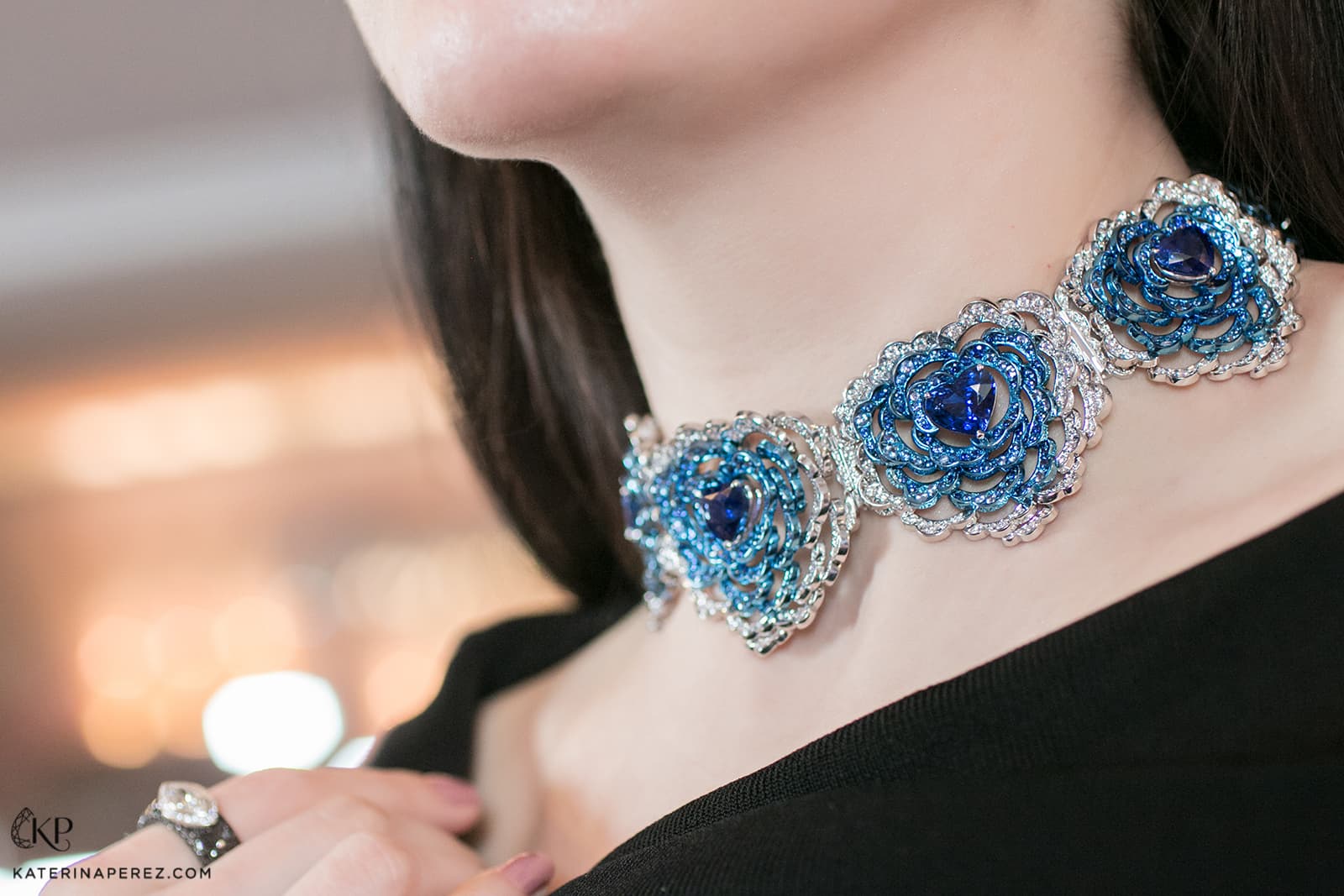 Undoubtedly, Caroline Scheufele pays no less attention to her choice of stunningly beautiful gems. I need only mention the 111 carat emerald cut cabochon mounted on a floral style necklace, or the pink cushion and pear cut diamonds of exceptional quality that can be seen on the engagement rings.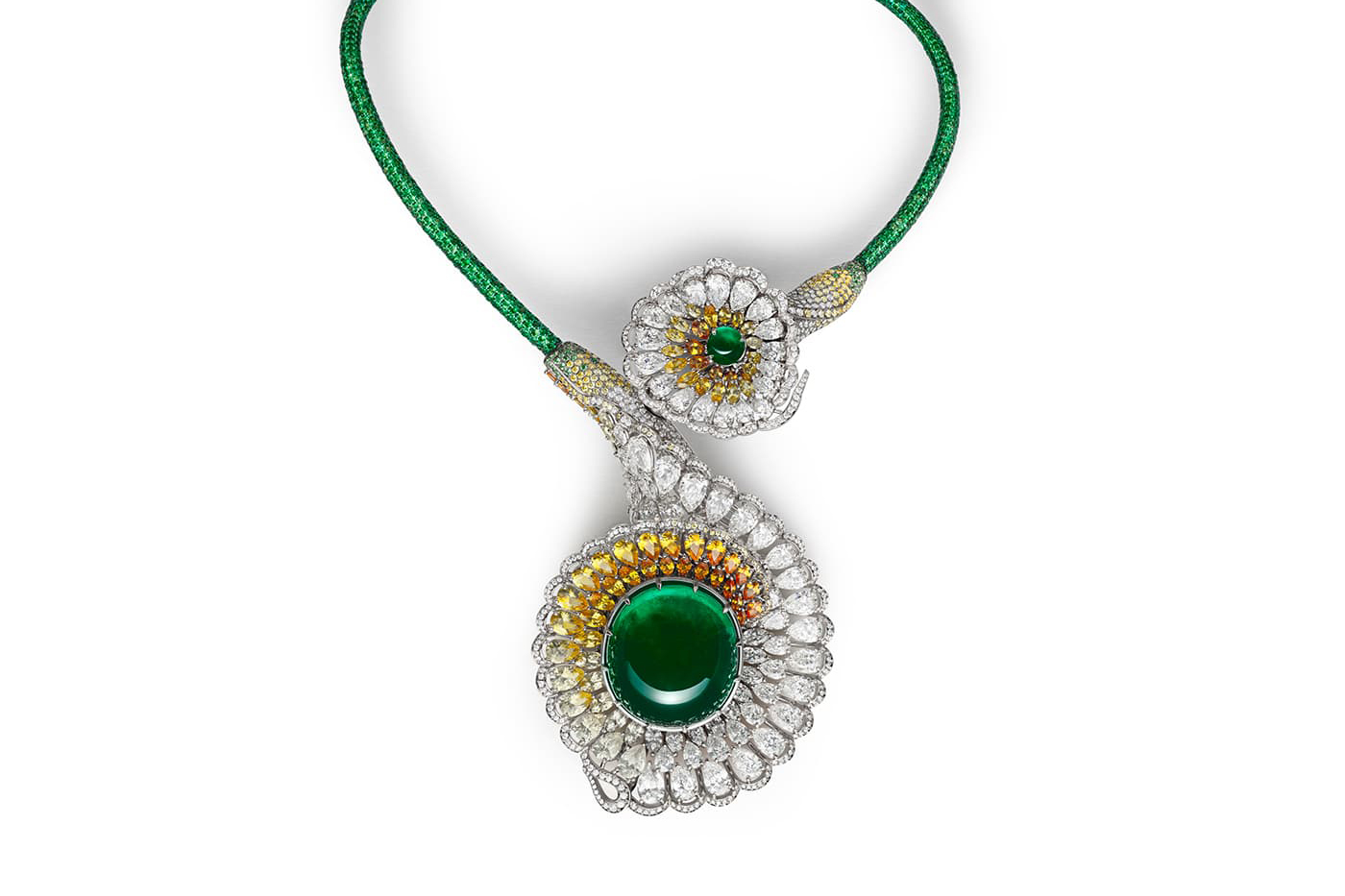 In a romantic white and pink set of necklaces and earrings, the purity of marquise, pear and brilliant cut diamonds is accompanied by the vivacity of charming pink sapphires. In Red Carpet 2019, most jewels feature two complementing colours, the rest are actually much brighter and more festive. For example, one of the bracelets is made from a striking combination of Paraiba tourmalines, tanzanite, amethysts and sapphires; the other combines the orange tone of a spessartite garnet with the green and blue hues of opals, emeralds and sapphires.


As unbelievable as it sounds, Caroline Scheufele succeeds in surpassing herself every year, offering her clients ever more sophisticated designs and labour-intensive jewellery. It can be said with confidence that all the jewels included in the this love themed collection were made with a great deal of love, and consequently the line has turned out to be no less beautiful than the very feeling which served as its inspiration.