The brand was officially founded in 2005, and since then eight collections have been released. Just as 2018 is coming to an end, a ninth has been introduced, a collection that is unlike any other - not just at Moksh, but also from any other brands that I have come across. This is why Moksh's "unseen jewels" motto is so suited to the brand. Each of the eight 'Empress' bracelets (the collection strictly comprises of these for now) are different widths, and all are as supple as the most delicate and dainty fabric. Twist them, crumple them, drape them – this is possible with Moksh jewellery! Thanks to the fluidity and agility of the piece, it matches the curves of your wrist like a second skin. Forget endless trying on and adjustments, all thanks to this meticulous and unique engineering.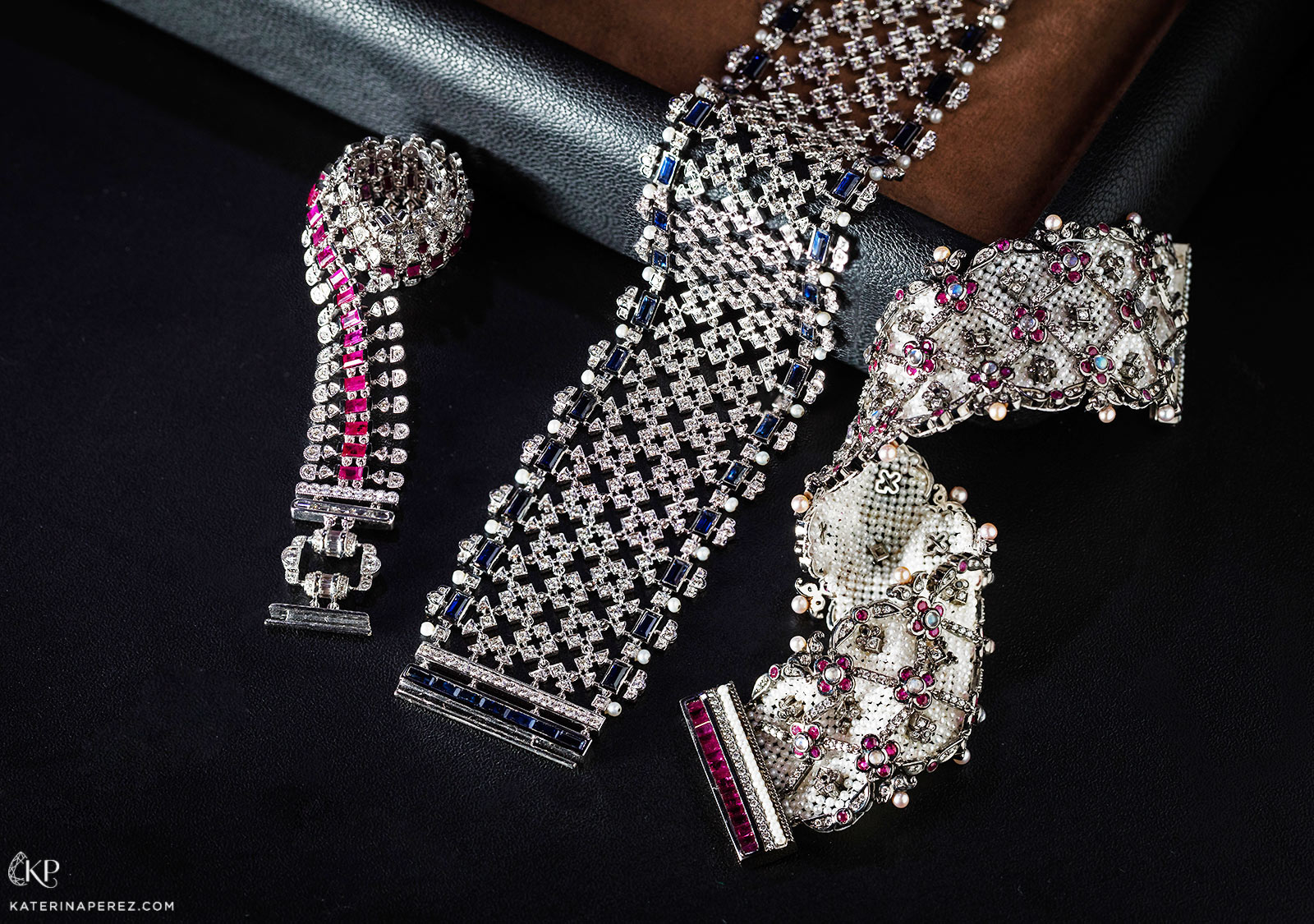 "As a jewellery maison, we have always believed that the final product is an assimilation of various people's ideas, experiences and thoughts: the designer, the engineer, the goldsmith, the gemstone buyer, and most importantly the wearer. These bracelets are a manifestation of this philosophy where everything comes together, with interdependency and multiple links, and yet there is a sort of soft, smooth feel. This is an ode to our team, a group of diverse, talented and loyal people that come together to produce jewels that bring joy to everyone in the pipeline."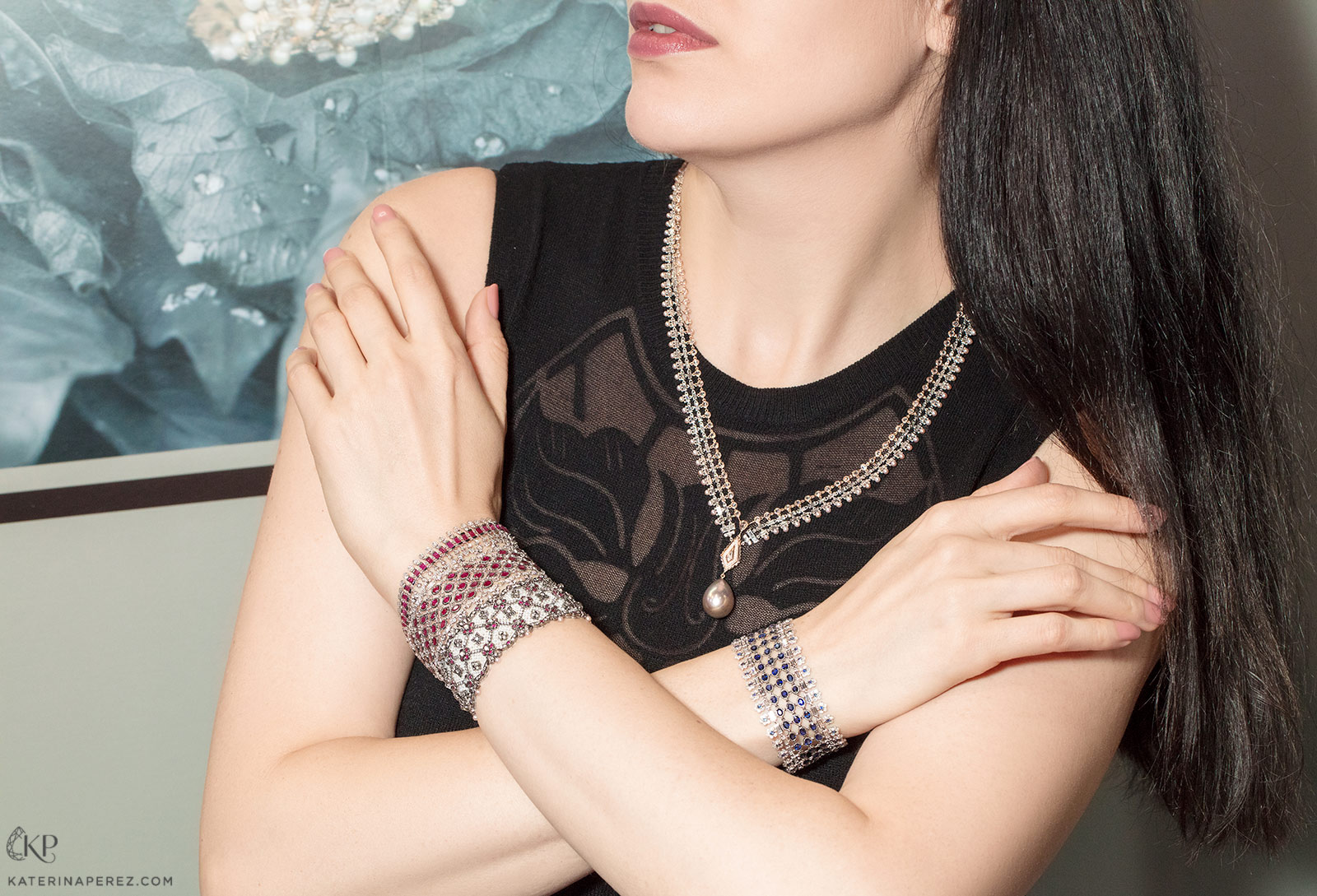 So how were each of these unique bracelets made? White, yellow and black gold form a framework for keshi pearls, diamonds, sapphires or rubies. The miniature details of the bracelets make them unbelievably flexible and able to wrap delicately around the wrist. They bring to mind incredible puzzles with an endless number of details, and putting together one bracelet can take from eight to ten weeks. The most challenging of them - which is considered the 'Empress' hero piece - is a wide bracelet adorned with more than 400 fine pearls and 9 carats of diamonds.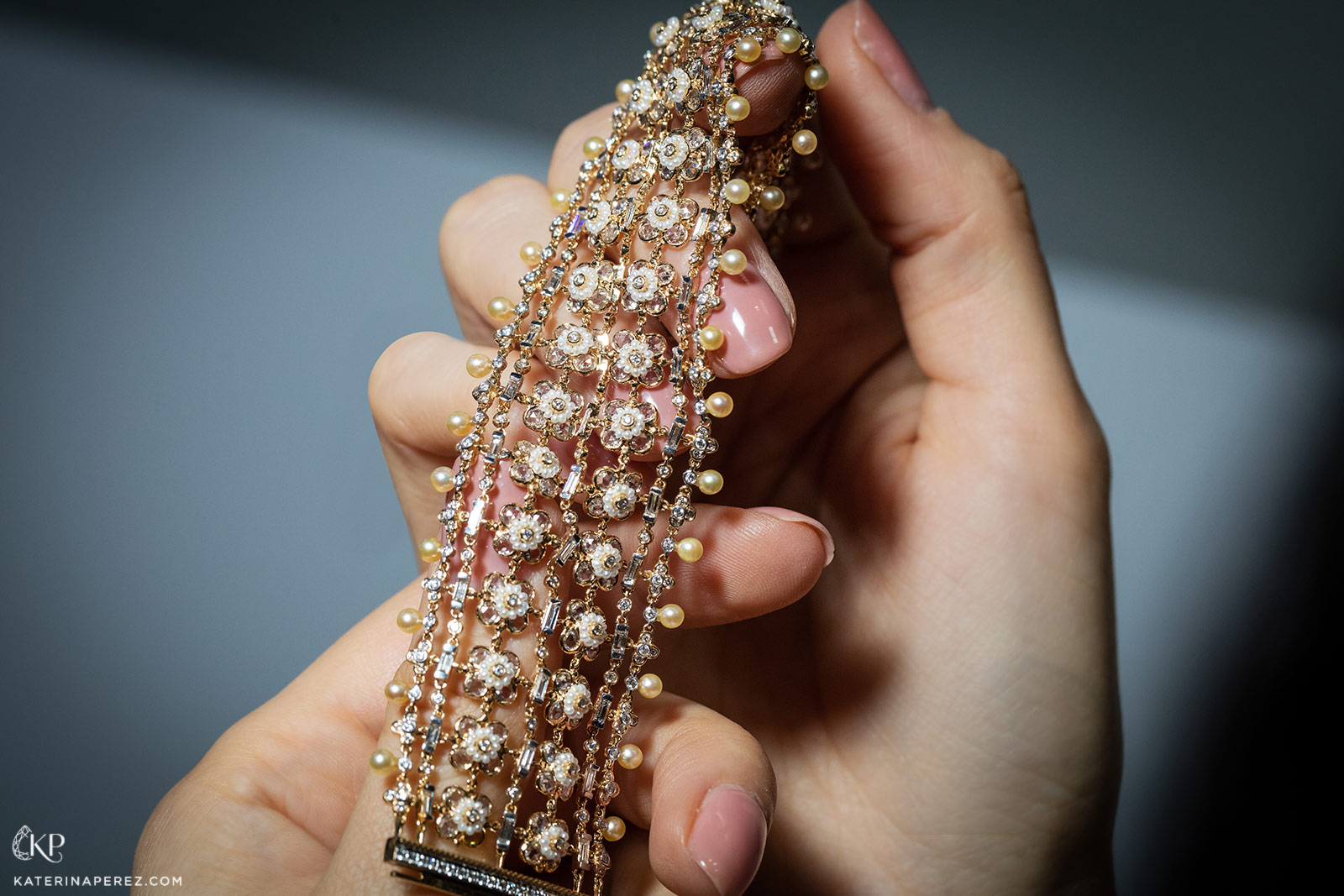 "Moksh over the last few years has become synonymous with using a variety of different raw materials in the same piece. We are driven to produce unseen jewels. So, while it may not be a conscious decision to use different materials, it certainly does in a way lead us in that direction," explains Milan Chokshi.
However, in striving for perfection, Moksh also carefully monitors the tactile factor, placing as much importance on comfort as on beauty. Jewellery should indulge several senses, which is why the surface of the 'Empress' bracelets are so smooth and pleasant to touch. If you stroke them with your hand, you don't feel any snags, even where the gemstones are set within the precious metal.
"Jewellery is an expression of the wearer's personality. Our aim is to enable the wearer to express themselves so we might as well design pieces that are actually wearable. What good are they if you cannot wear them?" says Milan Chokshi. This is the idea that the founder of Moksh Jewellery has managed to capture in his creations; they are works of art that you will never want to take off.