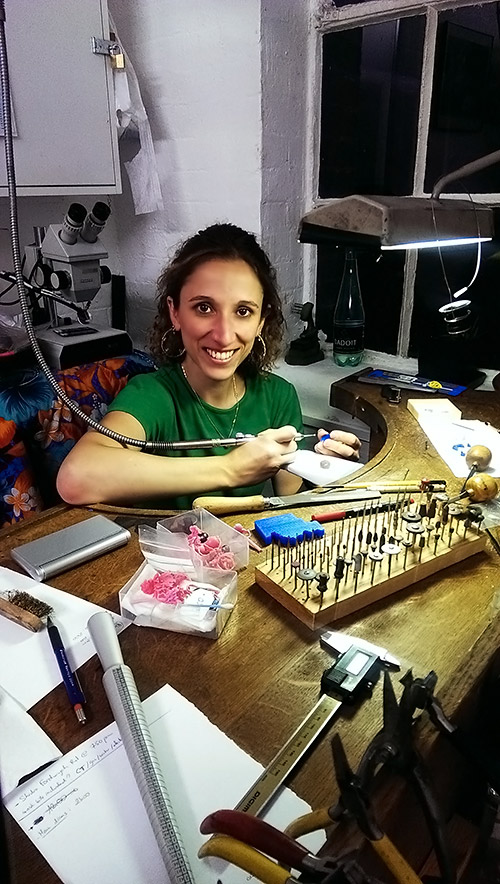 British jeweller Ornella Iannuzzi launched a new original collection of prêt-à-porter pieces during the London Fashion Week. It is the first time that the designer created a collaborative collection for which she chose a respected Parisian jeweller Capet Joaillier.
The new Rock It! collection appears to be a continuation of Ornella's already famous line 'Les Exceptionelles' which includes truly unique jewellery pieces built on the beauty of gems in the unfashioned form. Thanks to these, the natural crystallisation of precious stones has become the DNA of the designer's work. Remaining faithful to this principle, Ornella used as the basis of her new collection a geometrically correct polygon: the platonic body of a dodecahedron. According to ancient and medieval philosophy, the shape corresponds to the Ether (one of the five elements that imbue every object in the world).
"My reason for using this particular shape, and not another one, is because it symbolises the universe, the quintessence of life, the Ether according to the Alchemical approach," says Ornella. " It was also suggested to be the actual shape of the universe in modern cosmology, which I thought was very interesting since it linked back to Plato's theory!"
Simplifying the complex constructions which the high jewellery art pieces in her Les Exceptionnelles line are so renowned for, Ornella has made the pieces of Rock It! less extravagant and suitable for everyday wear. The jewellery collection contains earrings, rings, pendants and sautoirs made of white, rose and yellow gold with diamonds.
In her previous work, Ornella has strived to accentuate her coloured stones: aquamarines, emeralds and opals. In Rock It! however, colourless, black and beige diamonds dominate. They cover the wide shank of her rings and the facets of her dodecahedrons, making the smaller, finer pieces less bright but full of sparkle.
With many of her designs playing on contrasts, Iannuzzi experiments with texture and gold polish in her Rock It! collection. One half of the dodecahedron facets are buffered and glisten, whilst the other half is left matte. The result is that the light variously reflects on the surface of the pieces as their elements "play" in the rays even without a diamond encrusting, making them an ideal alternative form of everyday elegance.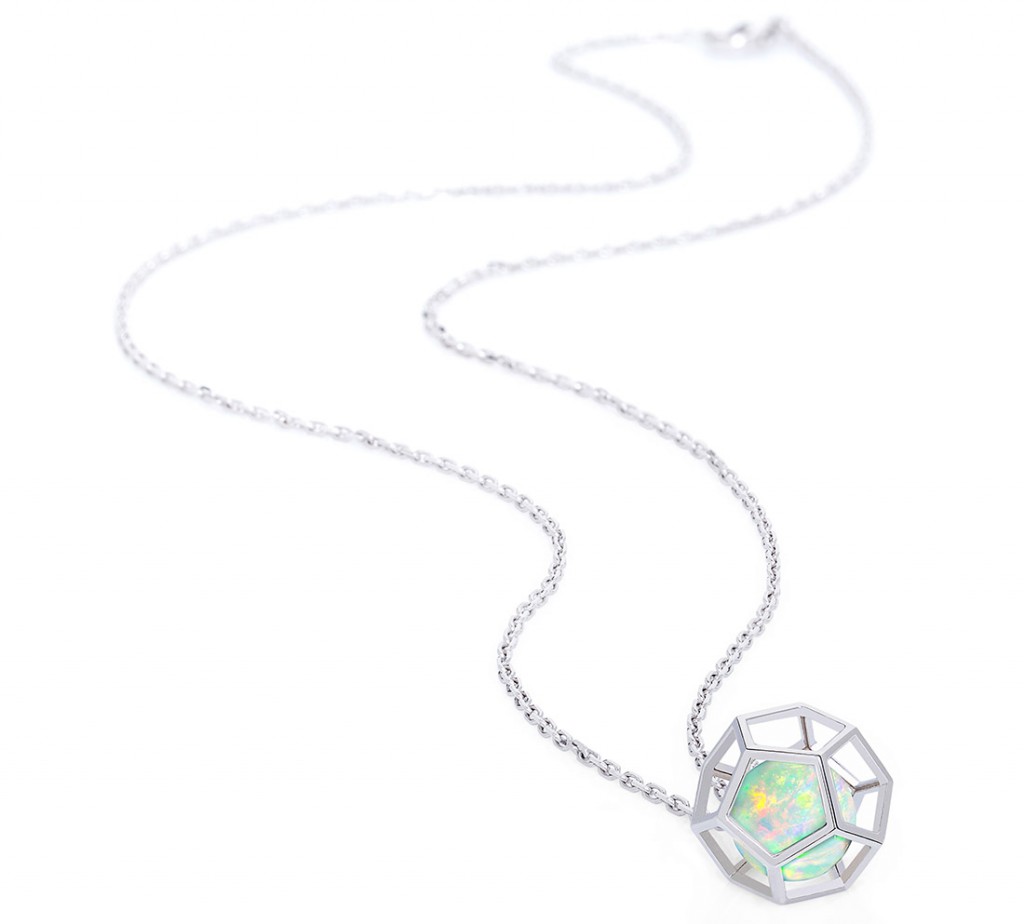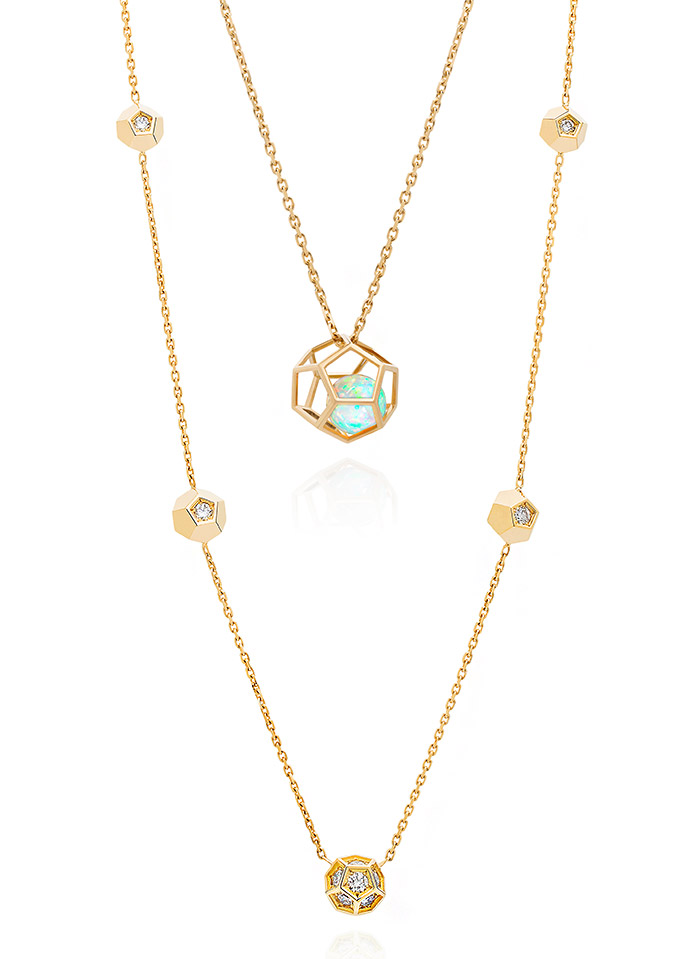 Ornella Iannuzzi is a perfectionist who puts the quality of her collections above all else. That's why she decided to create her new collection in collaboration with Capet Joaillier, Parisian jewellers who are part of the "Joaillier de la France" association and who received the distinctive French label of "Entreprise du Patrimoine Vivant" (this label recognizes companies with excellency of savoir-faire).
Capet Joaillier was founded in 1998 by Stéphane Guillochon who worked with Place Vendôme brands for many years. Now he has his own workshops where his pieces are made both by hand and with the help of advanced technology. These fully equipped workshops are in the heart of Paris, in the "Golden Triangle".
"After I had left the School of Applied Arts, I did my first internship at Capet," comments Ornella. " I was amazed by the craftsmanship and have kept the pieces which I did over there! They taught me to be very precise and I have gained incredible technical experience. With my new collection I am going back to where it all started."
It is interesting how this time Ornella returned as a well-established jeweller rather than a student, she felt like an equal in terms of knowledge and skills which helped her to produce a distinctive and strong collection . "Before they taught me what to do but with this collection I felt like I could talk with them (Capet jewellers) on the same level and explain exactly what I want and how I want it!"
If you did not get a chance to see Ornella's new pieces at the London Fashion week or at the Capet event in Paris you can view them during the second week of the Goldsmiths' Fair, that will take place  between the 30th September and 5th October at the Goldsmiths' Hall (Foster Lane, London, EC2V 6BN). KP