Compared to the Golden Globes and the Oscars, the SAG awards are seen as an opportunity for more creative fashion and luxury accessories choices, including jewellery that is more often design-led than focused on impressive gemstones.
A perfect example of this is the cool, contemporary jewellery from Tiffany&Co.'s 2019 'Blue Book' collection which Lady Gaga chose to wear for the event. The playfulness of her choice is especially obvious in comparison to the traditional diamond set which the actress and singer wore to the Golden Globes this year. She chose to step on the red carpet in a striking combination of a white Dior Couture gown with a graphic gold and platinum choker featuring more than 16 carats of sustainably sourced diamonds, nature inspired earrings in gold embellished with diamonds, and a quartet of the brand's new 'True' collection yellow gold bracelets.


Several actresses selected timeless Harry Winston jewels to accessorise their looks. Constance Wu wore an unusual set of diamond bracelets on the crook of her forearm and Gemma Chan sported traditional style chandelier diamond earrings while Julia Garner chose large, swirling diamond ear studs to complement her Zac Posen gown.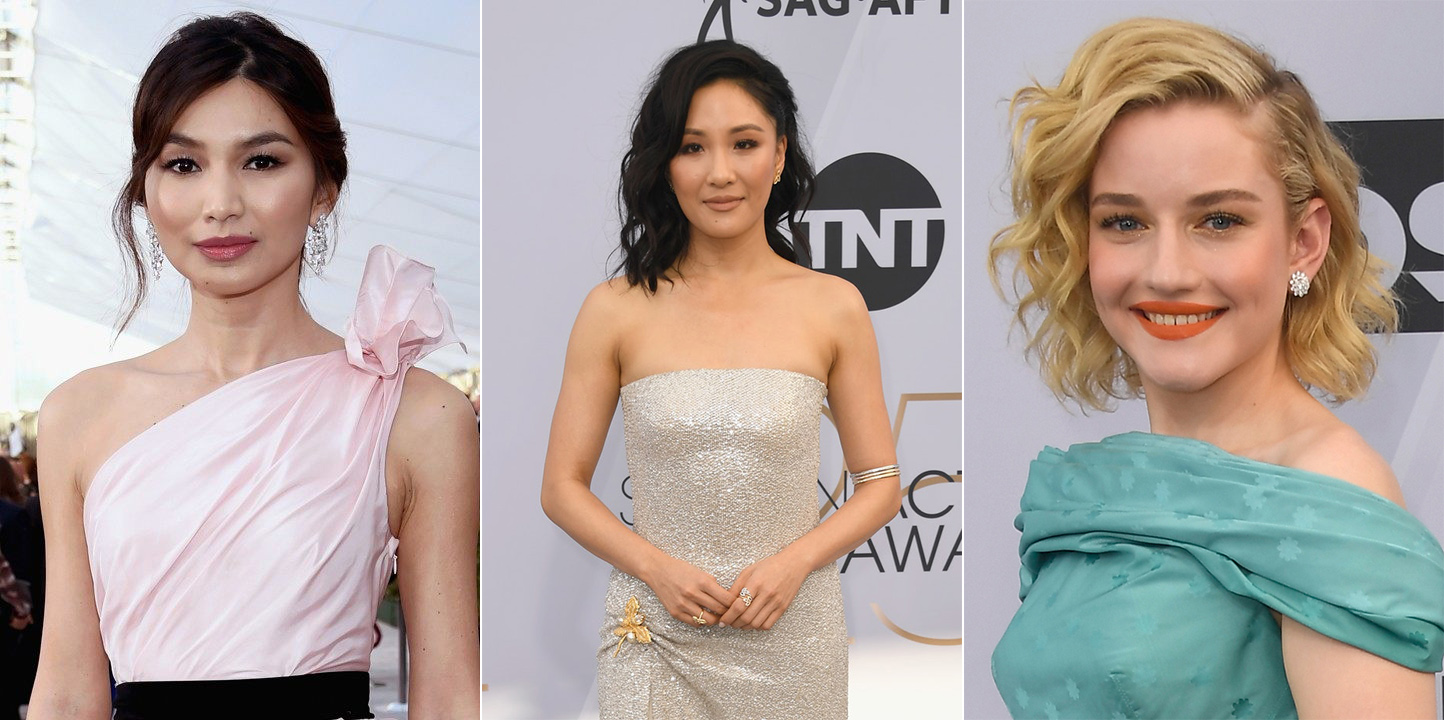 On the back of her headline grabbing Emmy's 2017 jewellery moment, Jane Fonda chose to make a statement in enormous diamond Gismondi 1754 jewels yet again. A pair of chandelier earrings featuring 40 carats of diamonds and retailing for $396,000, and a stunning pear cut solitaire diamond ring worth than $3 million weighing in at 20 carats were a perfect adornment sparkling along the sequins on her red Maison Valentino dress.
The aforementioned creativity which celebrities take advantage of in their jewellery choices is evident in several sets of statement earrings; from the delightfully whimsical Irene Neuwirth diamond earrings which Rachel Brosnahan wore with Dior dress, to the Hearts on Fire gold earrings which Jenna Lyng Adams selected alongside her emerald green gown, and Lupita Nyong'o's Messika diamond earrings.


A cohort of famous faces chose Cartier jewellery for their moment in the spotlight at the Screen Actor's Guild Awards: Rachel Weisz wore long diamond drop earrings with a simple black Givenchy dress, as did Amy Adams paired spinel and onlyx earrings, diamond bracelets and rings with a Celine dress. Glenn Close also wore Cartier jewellery to showcase the elegance of her white Ralph Lauren suit, and the diamond riviere necklace and stud earrings accomplished this feat perfectly.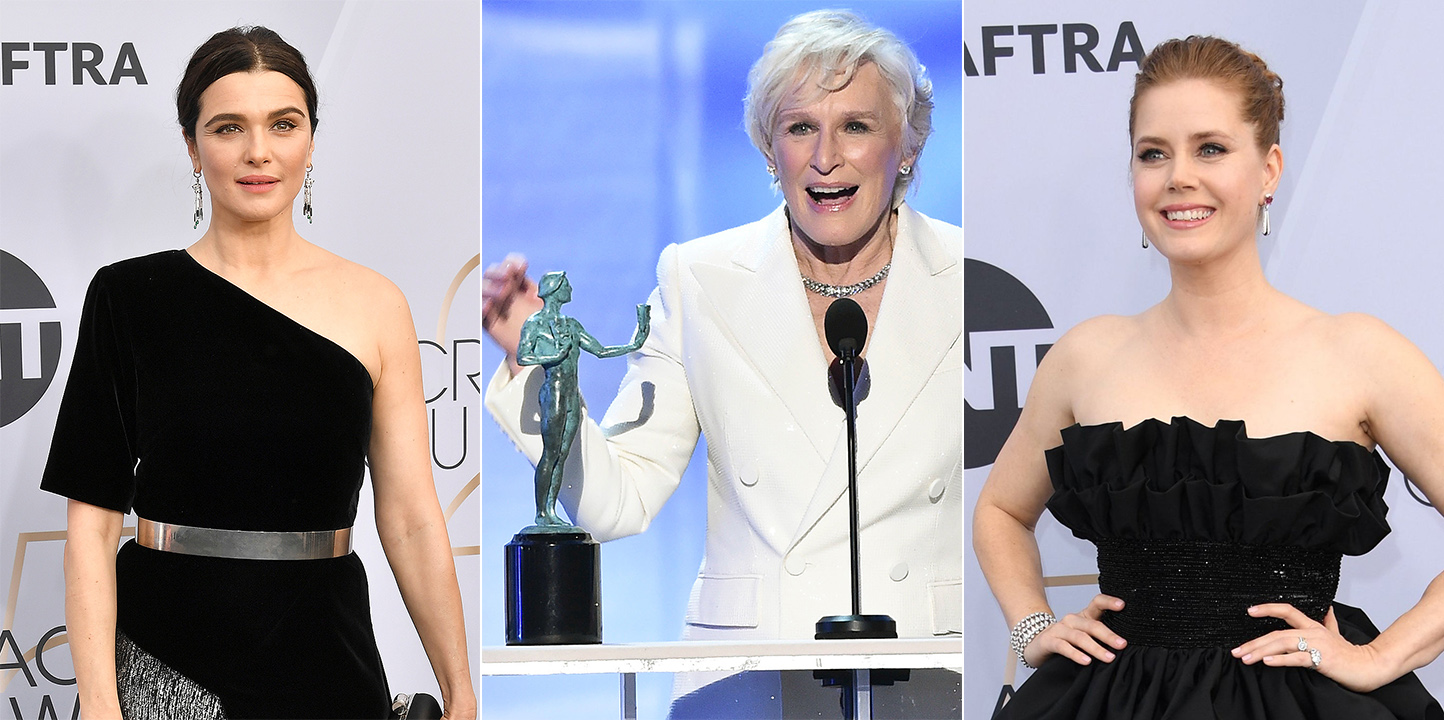 Smaller but still impactful earrings from Bulgari were displayed by Laura Harrier and Danai Gurira - both of whom matched these jewels with strapless dresses for maximum impact.


Representing the best in trends were two fashion forward stars: Emily Blunt's dramatically silhouetted pink dress was worn with De Beers' 'Forevermark' diamond drop earrings, a diamond ring that swirled up the finger, and alluded to one of the biggest jewellery trends of the year - jewellery worn in the hair - with an 'X' shape diamond hair clip. Making the case for the rise of men's jewellery on the red carpet, Black Panther star Chadwick Boseman pinned three diamond Tiffany & Co. brooches to the lapel of his jacket, an idea which we are bound to witness again at the upcoming Oscars...