Having interviewed numerous creators of high jewellery, I could see that the majority have a collection which aims to set gemstones in such a way that precious metal on their surface is practically invisible. This means the gemstones' true potential is on display, and they look more striking for their size.
Caroline Scheufele, Co-President and Artistic Director of Chopard, has come up with her own approach to concealing the gold underneath the gemstones used in her designs. She has created a series of modern classics that are imbued with the lights and colours of gemstones with her bright, exuberant and simultaneously daring pieces. At the heart of the earrings and rings in the 'Magical Setting' collection lies a classic motif: a floral cluster of brilliant cut gemstones, the jewellery history of which can be traced from the present day right back to the 14th century.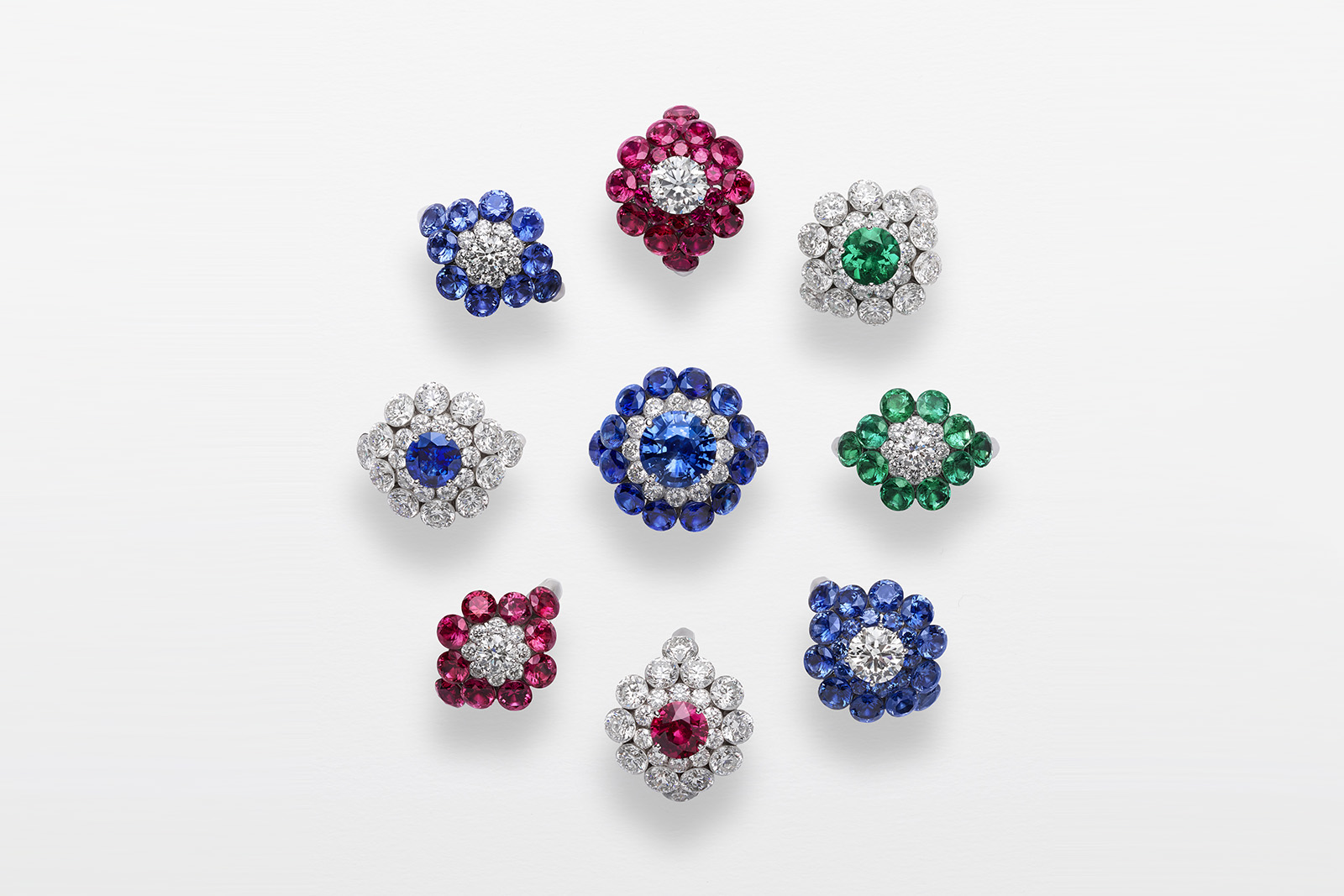 The range of precious gems encrusting Chopard's new jewels could be considered as extremely traditional for high jewellery, as it includes colourless diamonds, blue sapphires from Sri Lanka, rubies from Mozambique and Madagascar, as well as Colombian and Zambian emeralds. Through varying combinations of these, an endlessly deep white, blue, green and red colour palette of stones emerges.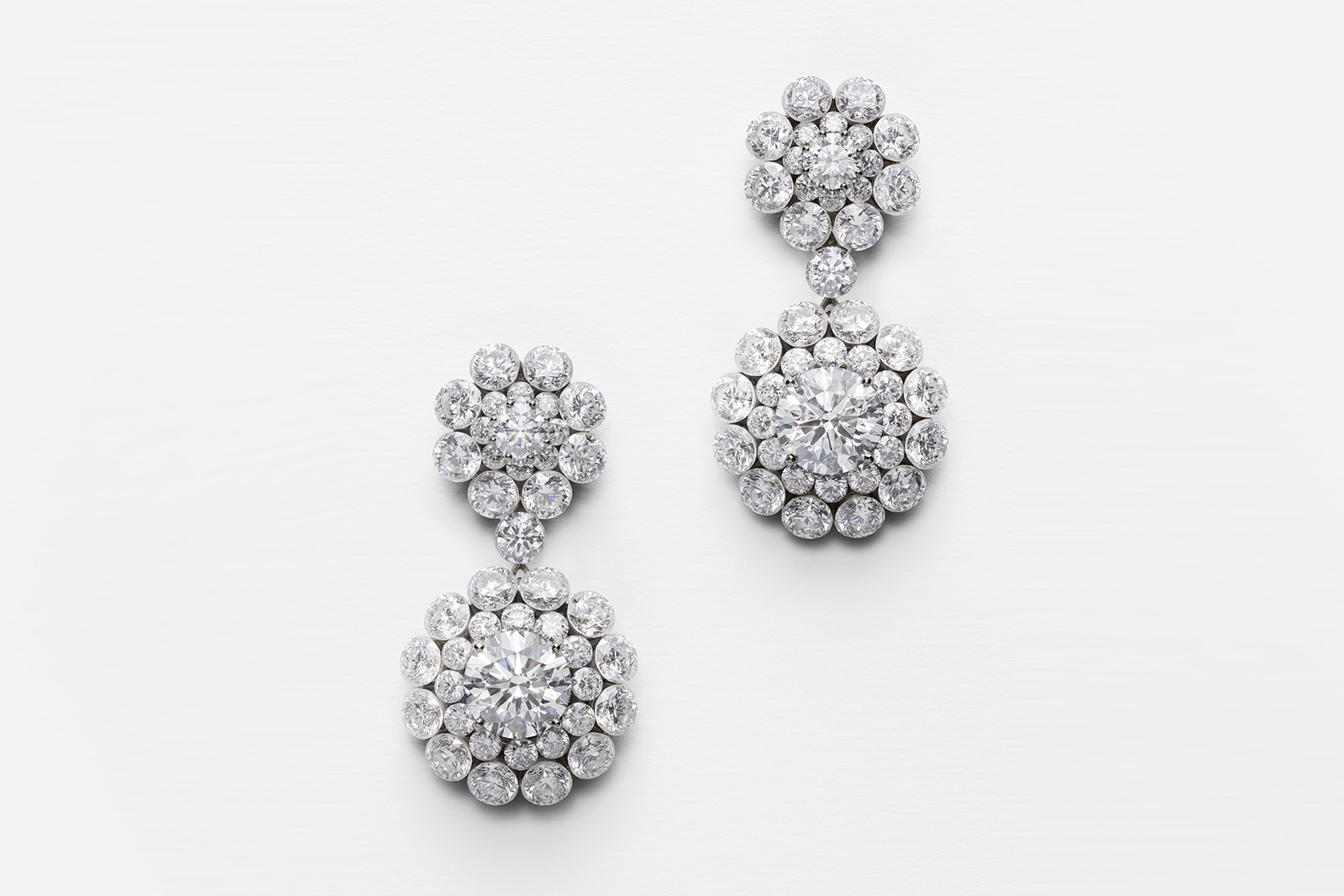 So, what is so modern and fresh about what Caroline Scheufele has done? To understand that, we would literally have to analyse her 'Magical Setting' jewellery down to the last millimetre. Over and above anything else, Caroline has reimagined the design of a classic floral bouquet by boldly playing with its traditional proportions. She has also placed the stones in an innovative 'magical' setting which is practically impossible to decipher. Thanks to this know-how, the facets of the diamonds, sapphires, rubies and emeralds are exposed to the maximum; allowing rings, pendants and earrings themselves acquire a certain visual volume and magnificent radiance.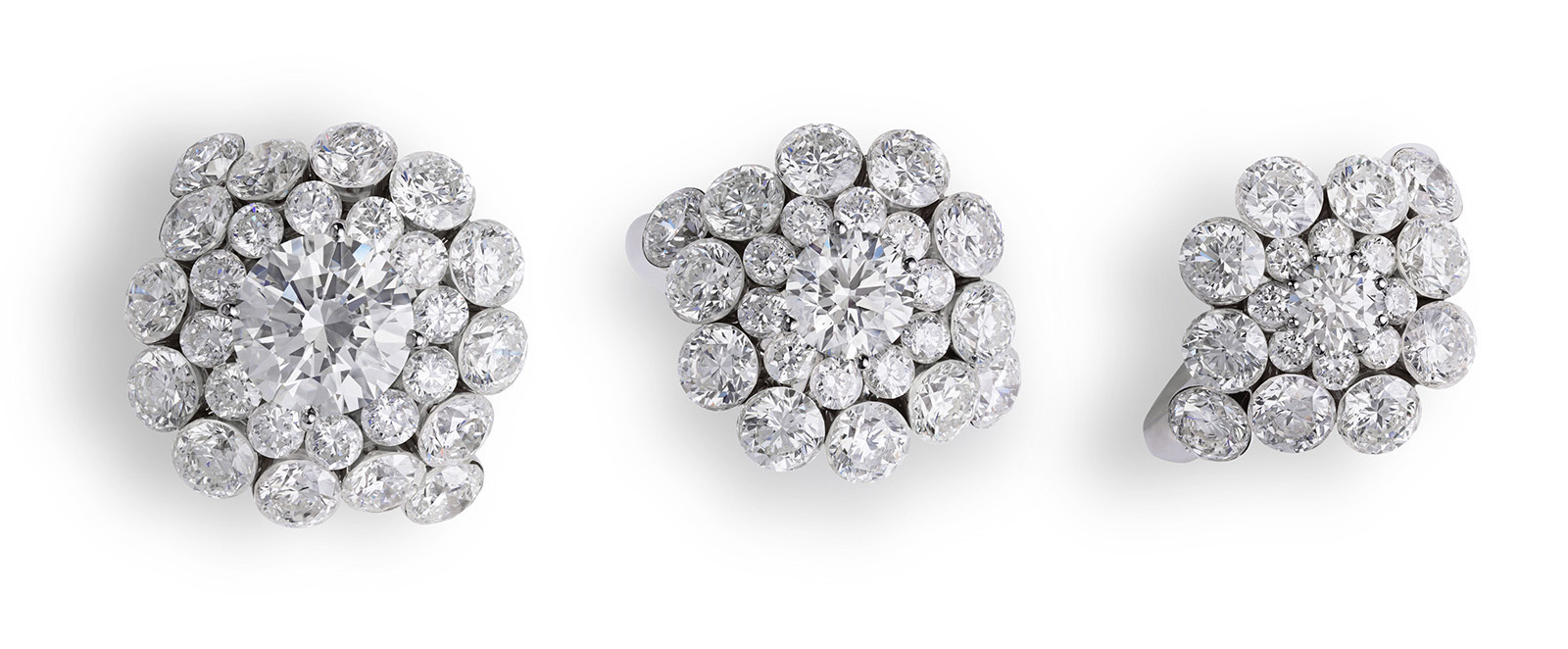 The pioneering design techniques carefully developed by the craftsmen at Chopard are also inspired by Caroline Scheufele's long-standing desire to strengthen the life and light of gemstones. The centrepiece of each flower bunch, be it a 1.5 carat emerald, 2.1 carat ruby, 3.3 carat diamond or 1.8 carat sapphire, is positioned in a barely perceptible bezel setting, with the surrounding stones held in place as if by magic, without any visible means of support.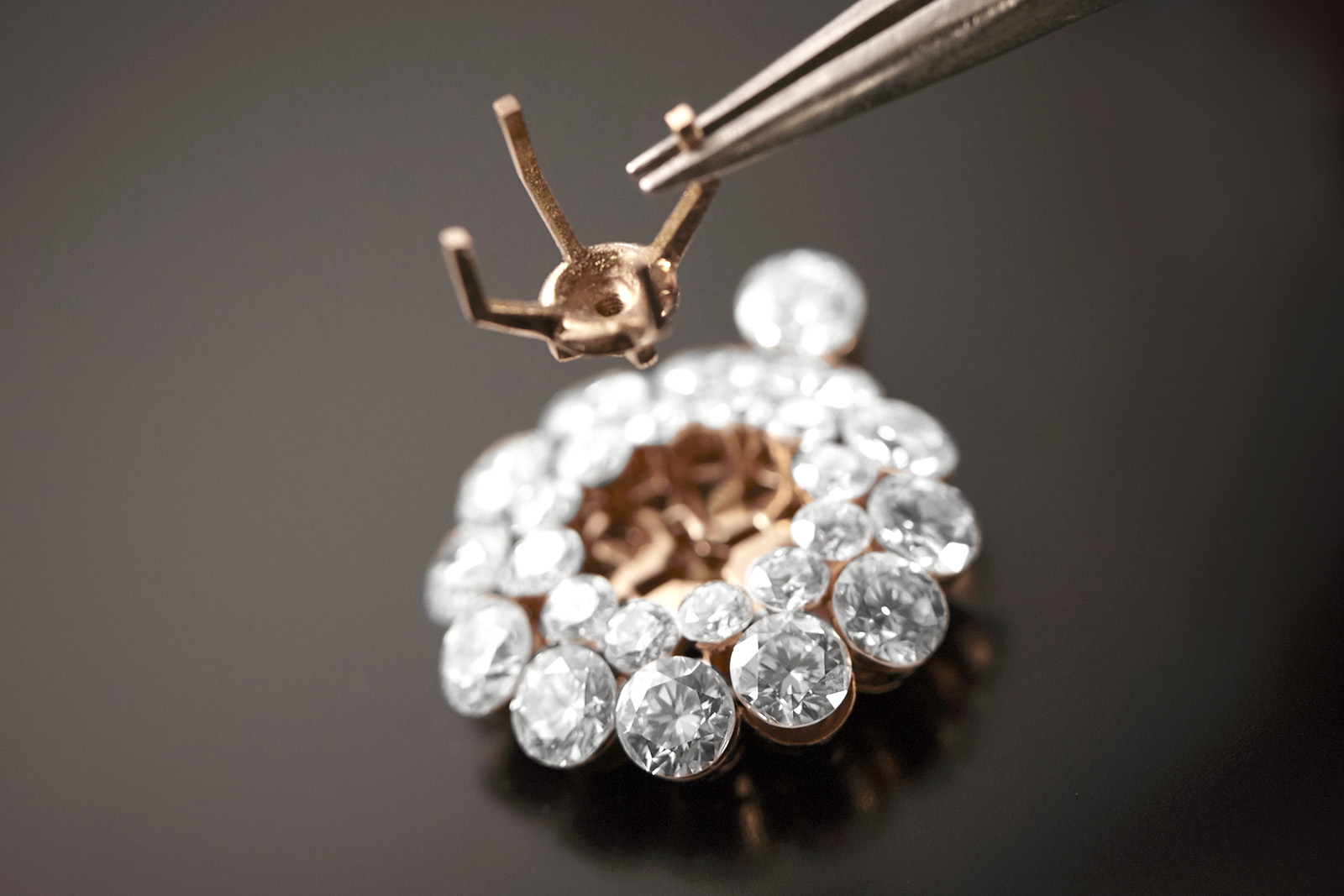 In fact, the bouquet relies on an entirely original structure exclusively made by Chopard, and whether you look at the jewels from above or from the side, you will see nothing but faceted stones. Despite the compact placement of the gems, the light - which is essential in making them shine bright and showcase their rich colours - can flow freely into, out of and around the diamonds, rubies, sapphires and emeralds, creating a bewitchingly beautiful effect.
Caroline Scheufele's aim when creating the 'Magical Setting' collection was to highlight the grandeur and magnificence of gemstones. She has clearly achieved this and the ideas of Chopard's Artistic Director have, it would seem, given conventional jewellery methods a new lease of life.