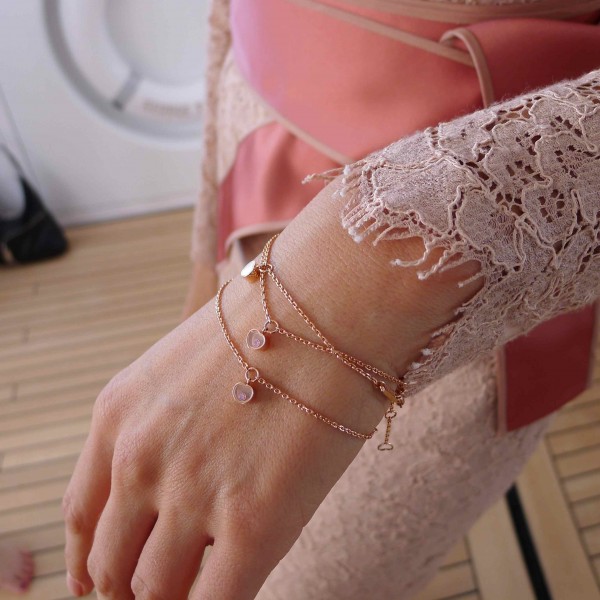 I was very pleased to have found out that the iconic collection 'Happy Diamonds' by Chopard has recently become even more elated with the launch of its new arrival – the special edition Rose gold bracelet featuring a pink sapphire enclosed in a heart charm.
Incredibly delicate and sweet, this bracelet illustrated remarkable partnership between two women with a great world love – the international model Petra Nemcova and Chopard's co-president Caroline Scheufele. They teamed up to raise money for the Happy Hearts Fund which was founded by Petra Nemcova after she survived the devastating Thailand tsunami in 2004.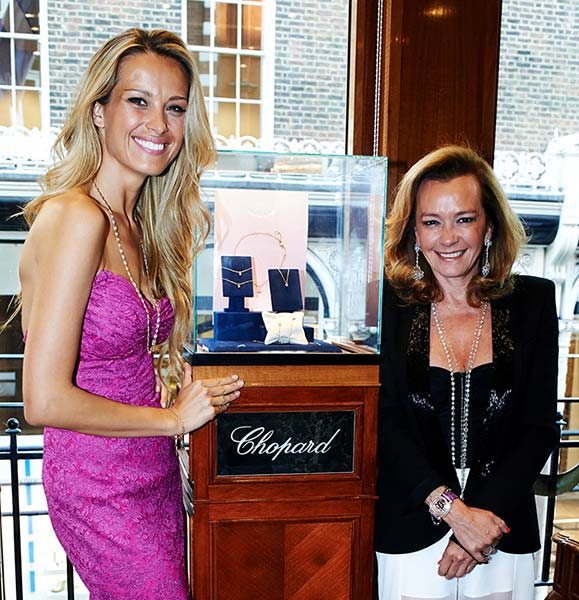 Caroline Scheufele and Petra Nemcova at the Bond Street boutique
The fund sponsors rebuilding of schools and lives of children after natural disasters. A cause which we all can now contribute to by purchasing the bracelet at any Chopard boutique. The price of this little luxury is only £830. Not only it is affordable and pretty (or pretty affordable), but also serves a good cause.
As Caroline Sheufele says: "When one is fortunate enough to have a life filled with delights, it is essential to think of others. It is right to help those for whom life is a trial. " Will you join thousands of people who are going to help? I surely will.