From the jeweller's perspective, the motive is simple: they see an opportunity to realise their creative potential through such unconventional jewellery forms as ear cuffs, mono earrings, multi-finger rings and shoulder brooches, among other seldom-seen jewels. But in the case of jewellery owners, the motive is less obvious. There are fairly well-established customs with regards to how one ought to wear a ring, for example, so why reinvent the wheel? Coco Chanel eloquently answers the question: "In order to be irreplaceable, one must be different."
Women have always sought to stand out from the crowd, it is only fashions and their means of self-expression that have changed over time. In the 1920s and, later, in the 1950s, a specific type of brooch became very popular. A simple design, it took the form of a pair of clips that women wore on the neckline or straps of a dress. Gradually, these brooches faded from fashion, but recently I have begun to see them once more. This novel interpretation of such a classic piece got me thinking about others I have come across over the past two years on the most glamorous catwalk of them all: the red carpet.
Since we're on the topic of brooches, let's turn our attention to its role in contemporary jewellery: as a hair clip. Do you remember how, in 1963, Elizabeth Taylor famously adorned her hair with a Bvlgari brooch, encrusted with diamonds and emeralds designed as a floral bouquet? In more recent years, stars like Laura Harrier, Saoirse Ronan and Michelle Williams have all followed suit. At the 2019 BAFTA awards, Harrier adorned her hair with a Bvlgari brooch made of black onyx, emeralds and spessartine garnet that complemented her orange Louis Vuitton gown superbly. At the SAG Awards 2020, a diamond feather from Forevermark could be seen sparkling in Williams' hair, while Saoirse Ronan also followed the trend at the 2020 Oscars, decorating her hair with a brooch in the form of a topaz and diamond fly from Gucci's Animal Kingdom collection.
The actress Rachel Weiss has also experimented with this look. She wore a pair of vintage platinum and diamond brooches from the Cartier archives, shaped like a laurel wreath and attached to a hairband, to the 2019 Oscars. If brooches have been rethought and reinvented in recent years, so too have necklaces, which have undergone a stunning transformation.
Gal Gadot wore a huge Tiffany & Co. necklace formed of diamonds and generously sized pearls as a hairband at the outrageously fashionable 2019 Met Gala ceremony, while similar experiments with this classic piece of feminine jewellery have also be spotted at more conservative ceremonies. Take, for example, Salma Hayek, who followed the recent trend for jewellery worn in the hair when she stepped out on the red carpet at the 2020 Oscars. She adorned her hair with a Boucheron necklace set with pearls and diamonds, transformed into a tiara.
Let me draw your attention, also, to Charlize Theron. At the 2020 SAG Awards, she wore a three-carat Victoria Line diamond bracelet from Tiffany & Co. in the most creative of ways: laid neatly down her centre parting. Penelope Cruz, also, gave a valuable lesson in how to wear a classic jewel in the most unorthodox of manners. Rather than wear a string of pearls around her neck, at the 2020 Oscars she wore them as a belt – the perfect finishing touch to her Chanel dress.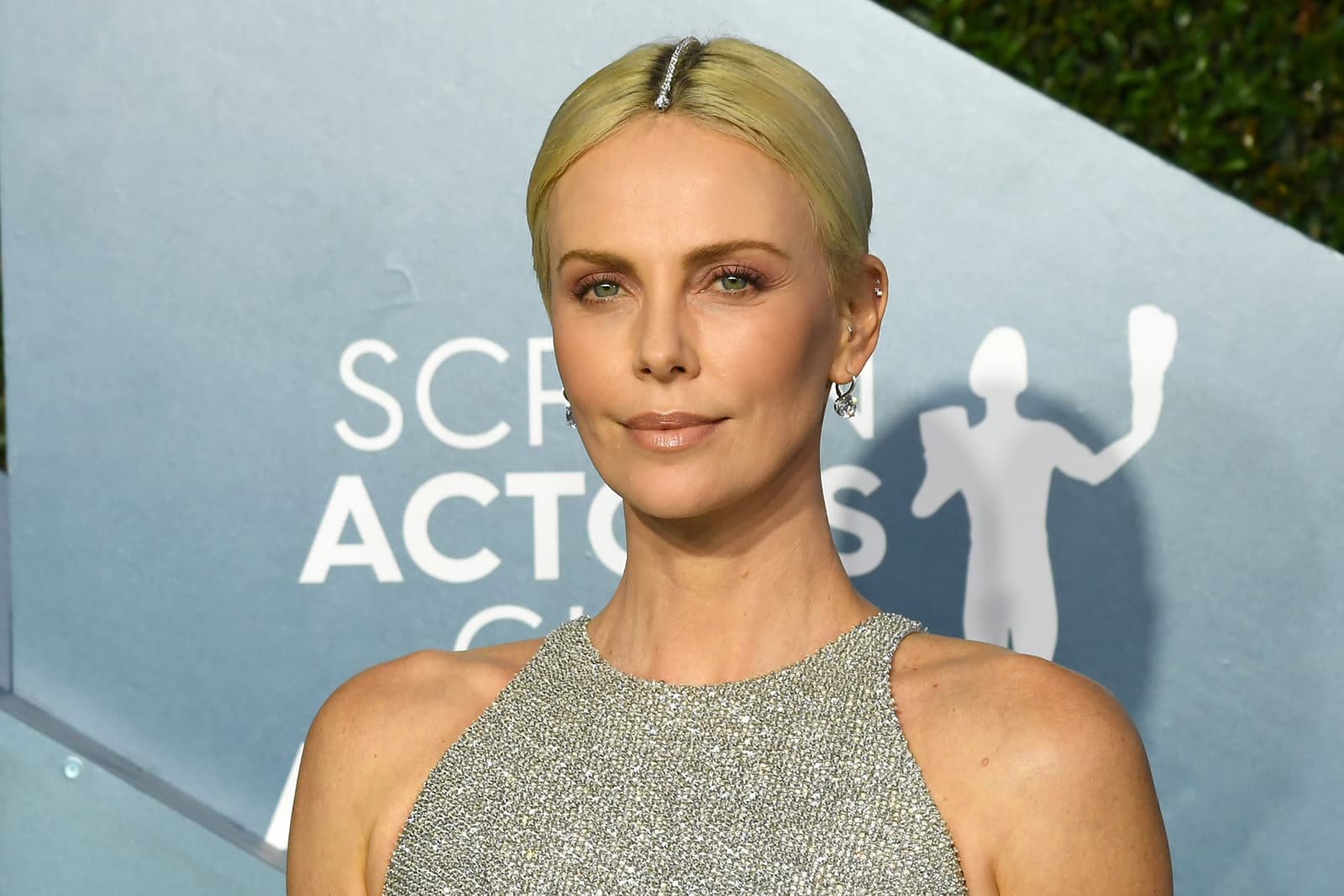 If you still think that a necklace is strictly feminine attire and must be worn around the neck, the actor and singer Nick Jonas pictured in a Dior suit, accessorised with a diamond necklace from Chopard's Precious Lace, may well change your mind. Or Billy Porter at the 2020 Golden Globes in a diamond Tiffany & Co. necklace. It is no surprise, then, that unconventional Japanese fashion brand Comme des Garcons and pearl jewellery house Mikimoto recently collaborated on a collection of necklaces that blur the lines between fashion and this most feminine of accessories even further.
I have always believed that jewellers create exquisite pieces with no preconceived ideas of how they should be worn. Instead, they would rather we wear these works of art to express our own individual style. These bold experiments by Hollywood stars prompt us to remember that when we wear our jewels we ought not to follow fashion, but to create it instead.