When you think about it, the weather is the perfect source of inspiration for jewellery designers. They can articulate weather patterns literally, with enamelled sunshine scenes, diamond water droplets or gem-set snowflakes. Or they can take a more nuanced approach, perhaps not obvious on first glance, with carved gemstones to evoke clouds, abstract shapes and swirls to represent invisible gale forces. Some pieces emerge as standalone stories, like the Rain or Shine earrings by David Michael with unheated blue and yellow sapphires at the centre of asymmetric rain cloud and sun ray earrings. Similarly, Portuguese brand Rosior has created raincloud earrings with a plethora of diamonds, rainbow sapphires and emeralds that have a Pop Art inspired aesthetic. British designer Solange Azagury-Partridge has a variety of weather-inspired jewels, including the Lightning Bolts solo earrings with blackened 18k white gold and diamonds that mimic thunderstorms and the Rain Bow ring with diamonds, turquoise and mother of pearl that's bow-shaped with 'dripping' diamond water. For those who love colour, there is the unconventionally designed Synchronicity Rainbow ring by Robinson Pelham with a centrepiece featuring a colourful sun and removable jackets that can also be worn on their own.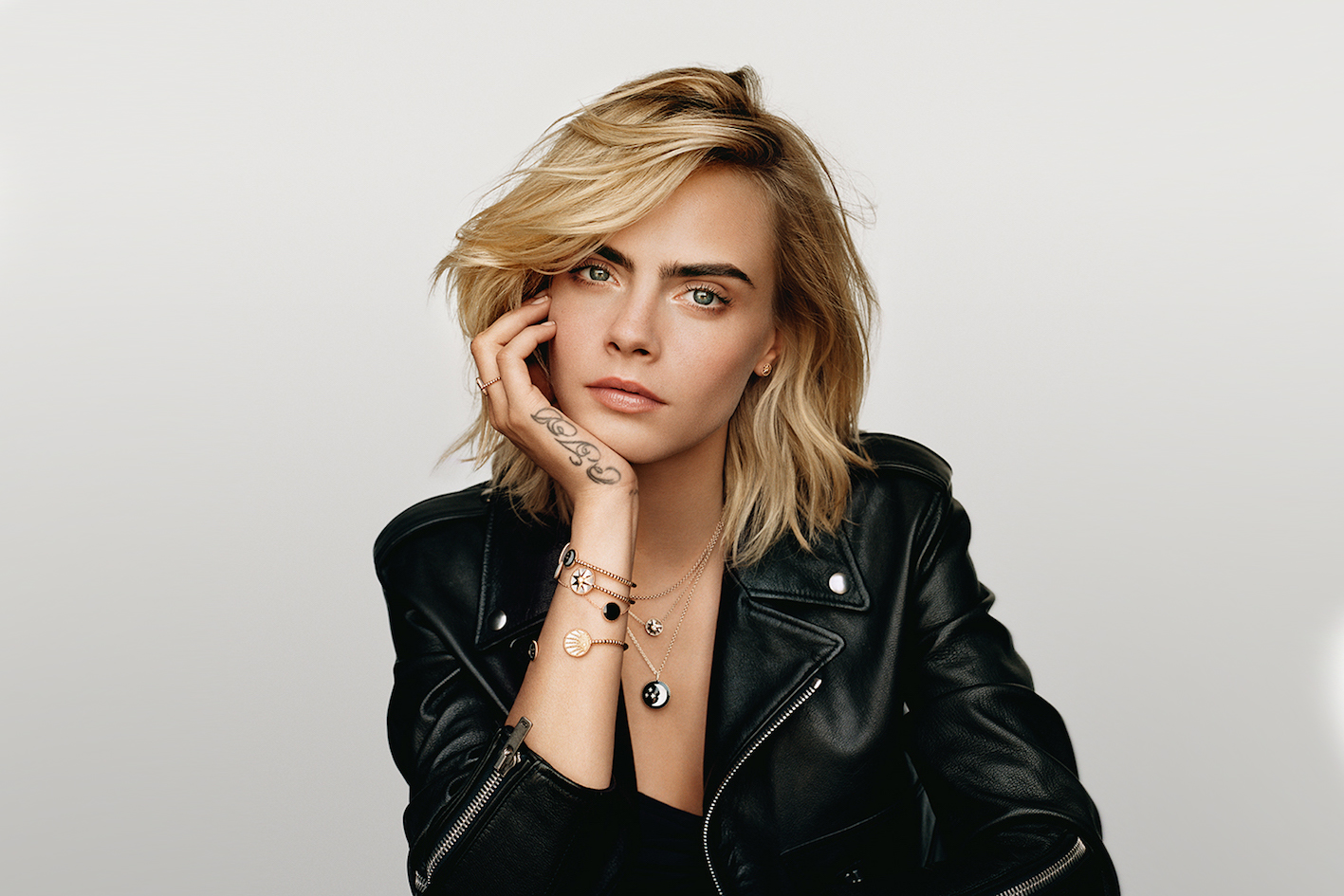 While for some one-off jewels featuring rain or sun are enough, others create whole collections that capture a specific weather front, like Bibi van der Velden and her Forces of Nature collection of gold rings, earrings and pendants or Anthony Lent and his sculptural Celestial line. Marina B's Creative Director, Guy Bedaria, introduced a resplendent collection of Le Soleil jewels last year that are inspired by the original Marina Bulgari designs. "The Sun Always Return" explains why the blazing sun became the key design feature of earrings, bracelets, pendant and rings in yellow gold with coloured gems or mother of pearl.
London-based fine jewellery Nadine Aysoy celebrates the shape of snowflakes in her Tsarina collection with boldly proportioned sapphires, tsavorites and rhodolite garnets surrounded by halos of diamonds and tonal coloured gems. There's also the whimsical effect of translucent rainbow quartz 'clouds' in the collections of German brand, Vieri, which takes all those pictures you drew as a child and translates them into elegant everyday jewels!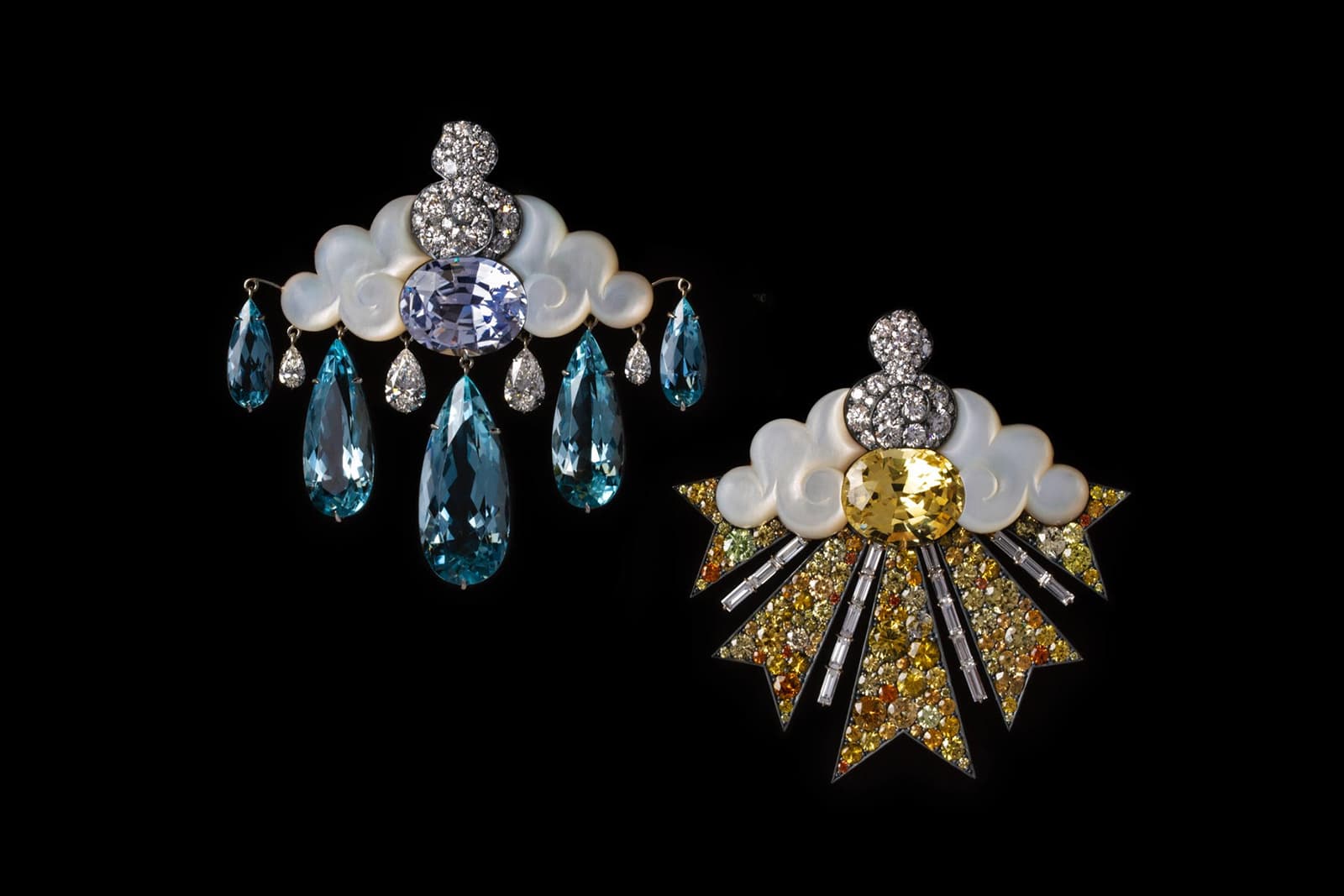 The next step, of course, is entire high jewellery collections themed around the weather which we see from Place Vendome maisons. If we consider the sky to be the source of weather, we must not leave Les Ciels de Chaumet unnoticed. This haute joaillerie rendition dwells on the themes of swirling wind, stormy skies and sun rays. Chaumet's creative director Claire Devé-Rakoff was inspired by representations of the weather in famous artworks by Turner and Van Gogh, which highlights how the forces of nature don't just stir the imaginations of jewellers, but painters, sculptures and architects too. Elsewhere, there's the Fenêtre sur Ciel necklace from the Boucheron Contemplation High Jewellery collection that uses mother of pearl and titanium to give the effect of clouds skimming across an azure blue sky.
Without the rain there can't be rainbows… does that mean all rainbow-coloured jewels and timepieces are weather inspired? I will leave that decision to you, but there are some more exquisite pieces in my selection below to help you come to a sartorial conclusion.