Large Rough Gemstones
Make up artists use a baffling array of products to make a model's face even more beautiful – and yet some still prefer the beauty of a natural look. It's the same in the world of jewellery. Stone cutters try to fashion gems so that their virtues are made prominent, and their faults disguised. But in the end they can end up taking away the stone's uniqueness. It becomes just another ruby, sapphire or emerald. So if you love gems as they were created by nature, then it's time to get them out of the box and wear them. It's now fashionable to wear jewellery with large uncut gems.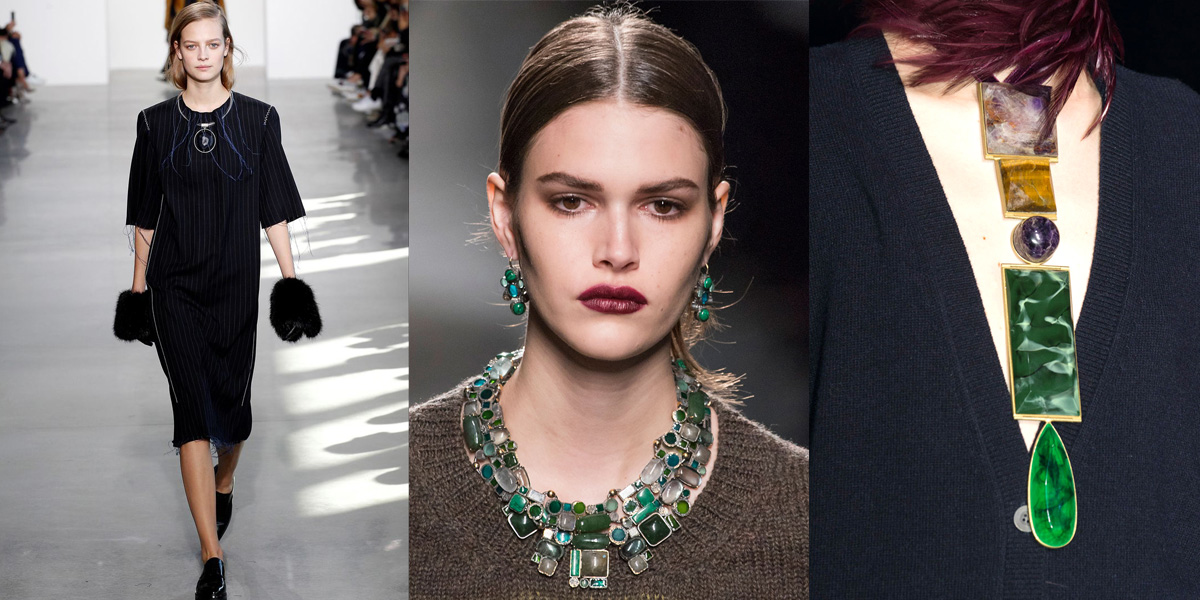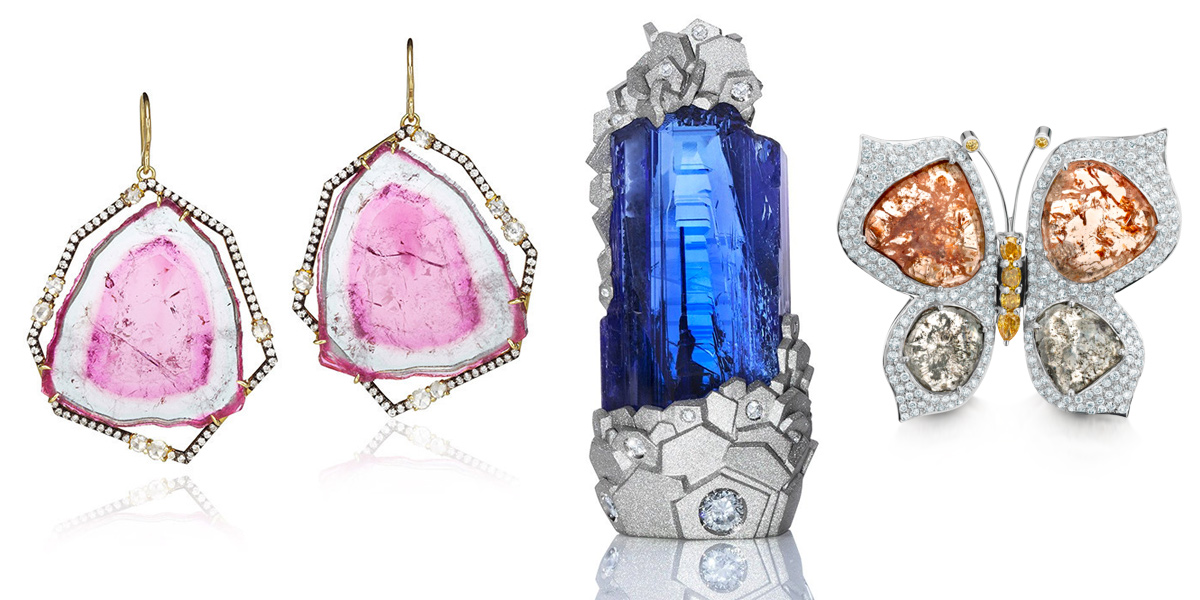 .
Pearls
Can you think of a single great jeweller who didn't work with pearls? They all clamour over pearls: Van Cleef&Arpels, Bulgari and Cartier, Mauboussin, Verdura and many, many others. Coco Chanel once said "Pearls are always right" and that they make the most easy-to-wear jewellery – because they suit any women and go with any outfit! The marine mineral wanders from season to season, changing only its entourage. In Winter 2017 you'll be able to wear multiple strings of pearls around your neck, and instead of studs you can adorn yourself with earrings dripping with pearl beads.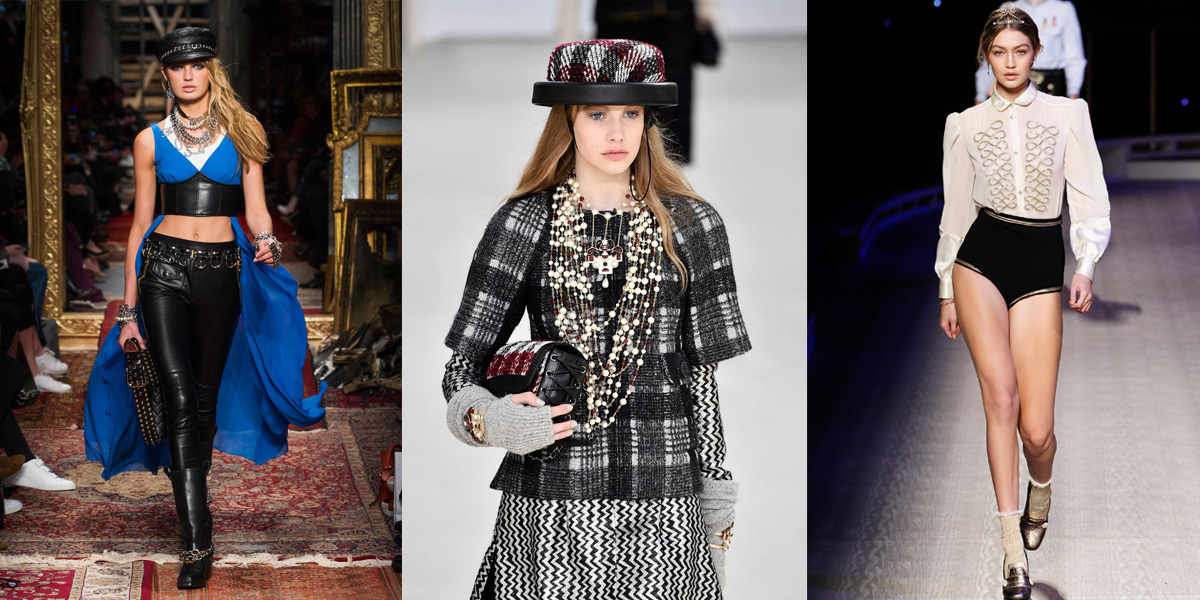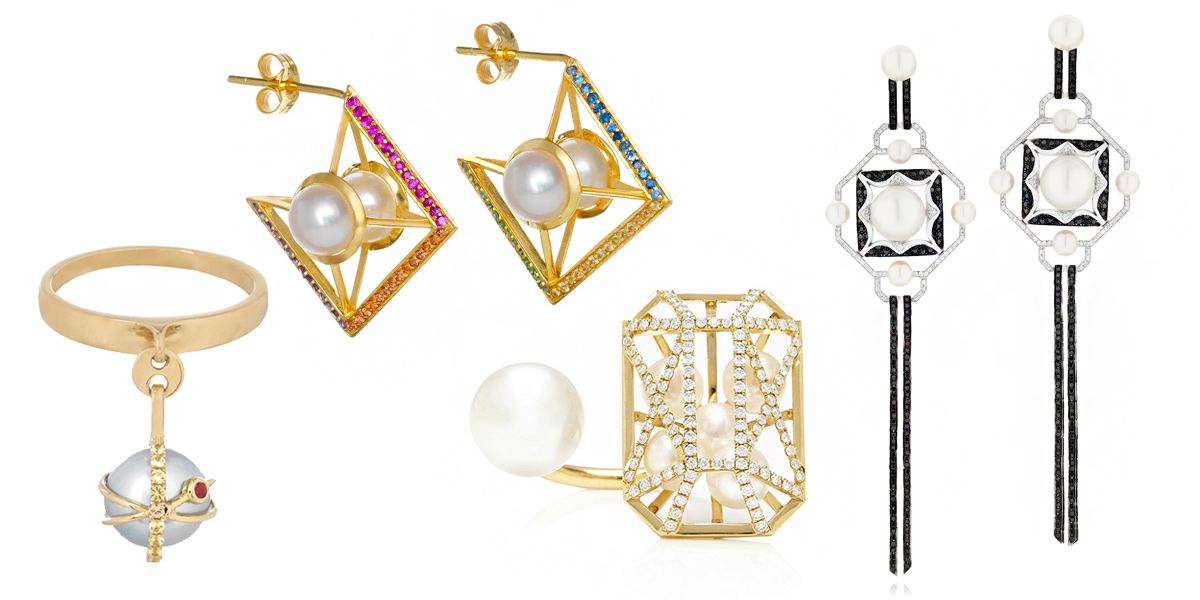 Layered Necklaces
Layered pieces are one of this winter's biggest trends, although they've always been in fashion in one form or another. This trend extends to both necklaces and bracelets, which was particularly noticeable at Chanel's show, where the models were almost drowning in strings of pearls. Alexander McQueen put the emphasis on chokers, from which chains hung down in semi circles. And the TODS models wore two necklaces, one leather, one metal, both make up of two links – one large and one small. There are no rules about what layered jewellery should look like: so you can choose any type of layering to accessories your look.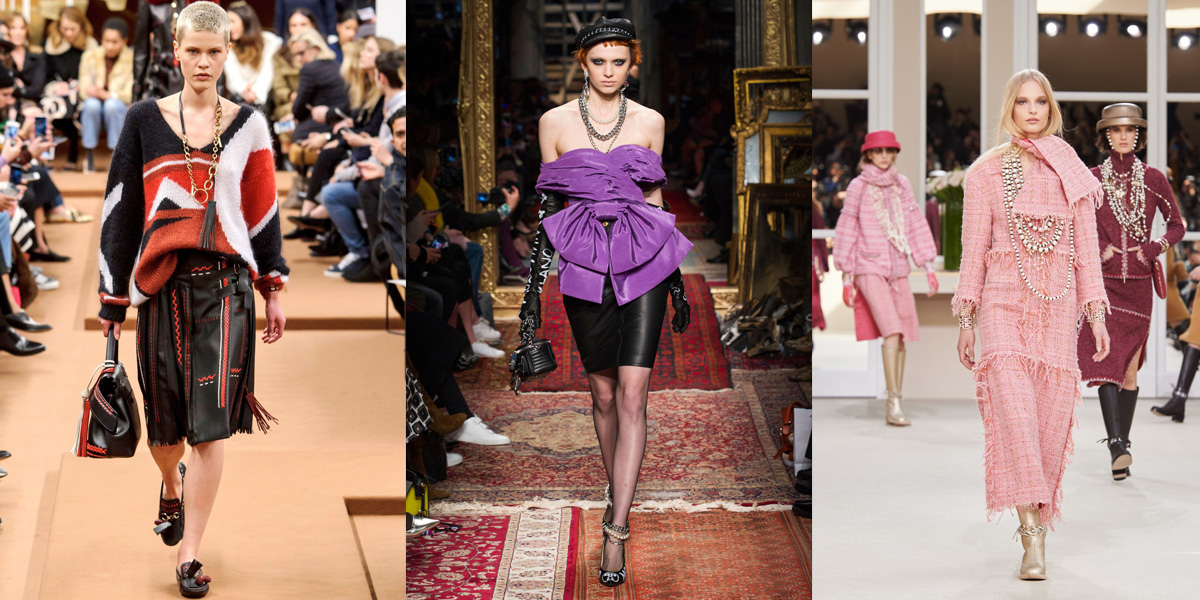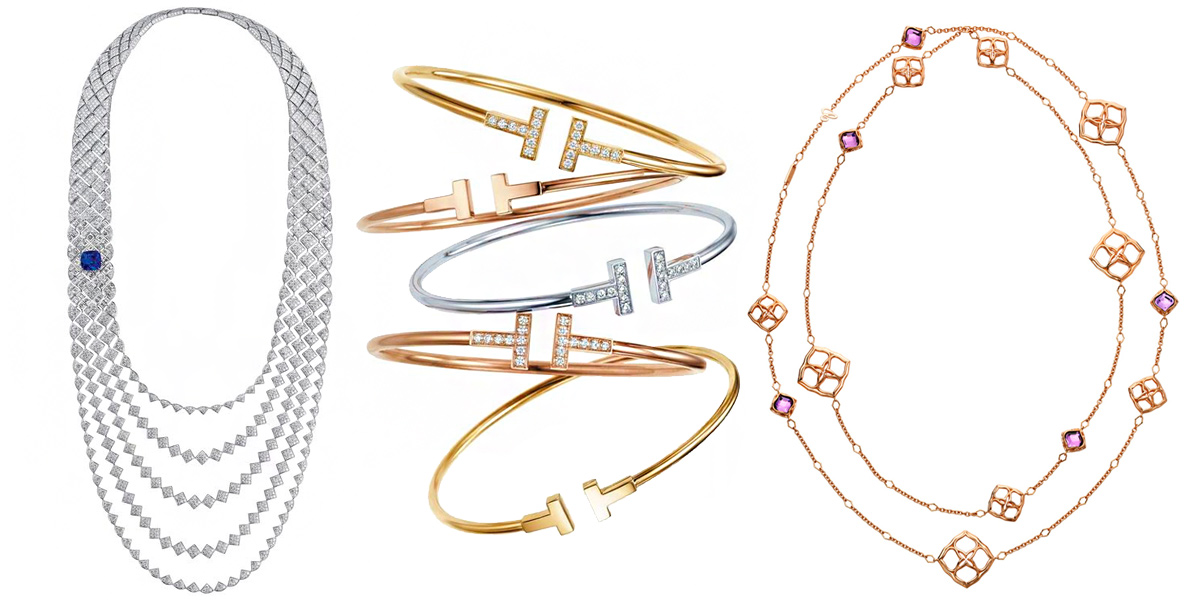 Statement Pieces
After earrings, necklaces are the pieces of jewellery that most draws attention since our sight falls naturally on accessories around the face. Huge, unmissable necklaces are in fashion this year. It doesn't matter what you've decided to wear around your neck: a choker, a necklace, a bib or a pendant on a long chain; the important thing is that they're statement pieces. These sorts of jewels were on show at the Autumn/Winter 2016/2017 shows of Valentino, Loewe, Lanvin, Anna Sui – and many more.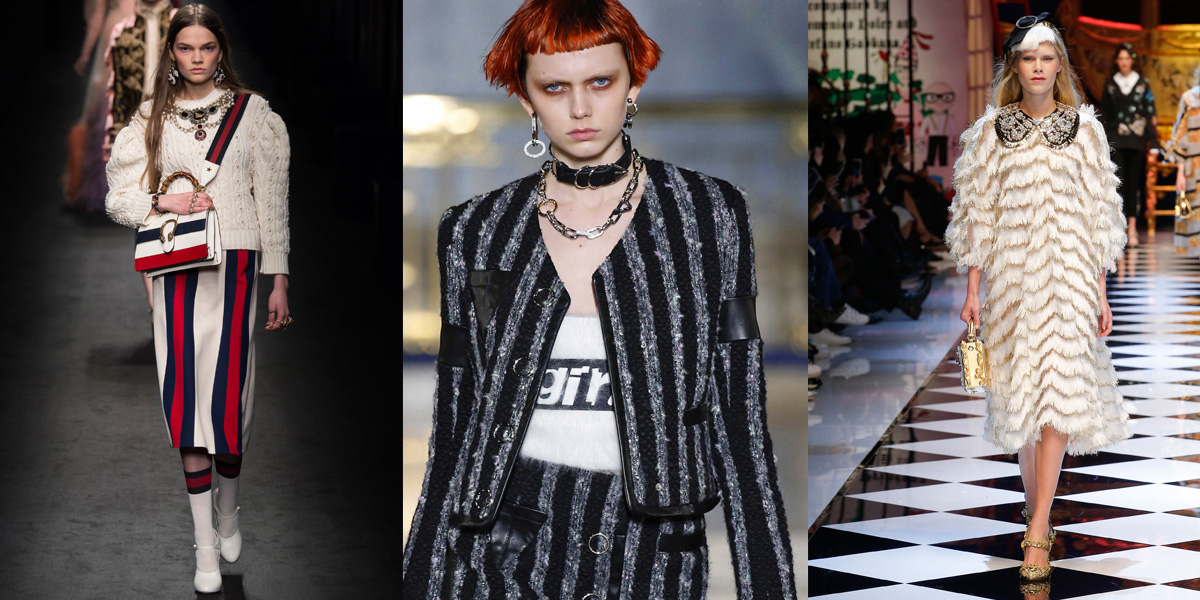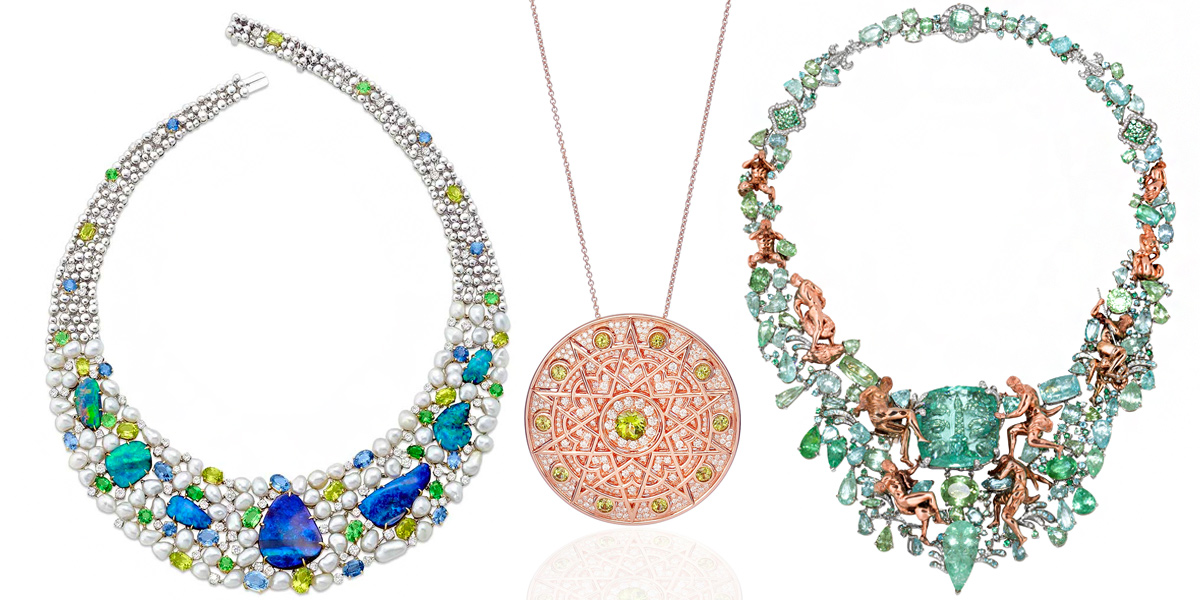 Charms and Amulettes
Stars, keys, crescents, 'the evil eye' and other amulets tend to be hidden beneath layers of clothing. But in Winter 2017 charms are being elevated to the realm of decorative jewellery that people wear on its own – as with the Roberto Cavalli bracelet, the Prada necklace or earrings, and the pendant-pins from Sonia Rykiel. Cavalli, has arguably bought into this trend the most, and adorned his models with jewels whose creation seemed to require the use of every star in the sky.