GemGenève had everything that could be considered the key to a successful exhibition: participants with a diverse range of skill sets, a minimalist setting boasting elements of grandeur in the seven rooms at Palexpo, a friendly atmosphere, a brilliant curation of displays, the chance to attend different talks given by experts, as well as a special place for exclusive designers chosen by the jewellery historian Vivienne Becker. It could be said that Ronny and Thomas have created something of a jewellery microcosm, where every visitor can expect to make unbelievable discoveries.
"Antique and vintage jewellery dealers rubbed shoulders with jewellers, well-known and more cloistered designers, historians, gemmology laboratories and even Geneva's rare book specialist Bernard Letu. Showcases and safes were bursting with Golconda diamonds, over-the-top emerald and diamond sets, pieces by Suzanne Belperron, David Webb, René Lalique, Sterlé and more. Truly bedazzling…" remarked the renowned French journalist Sandrine Merle on her impressions of the event.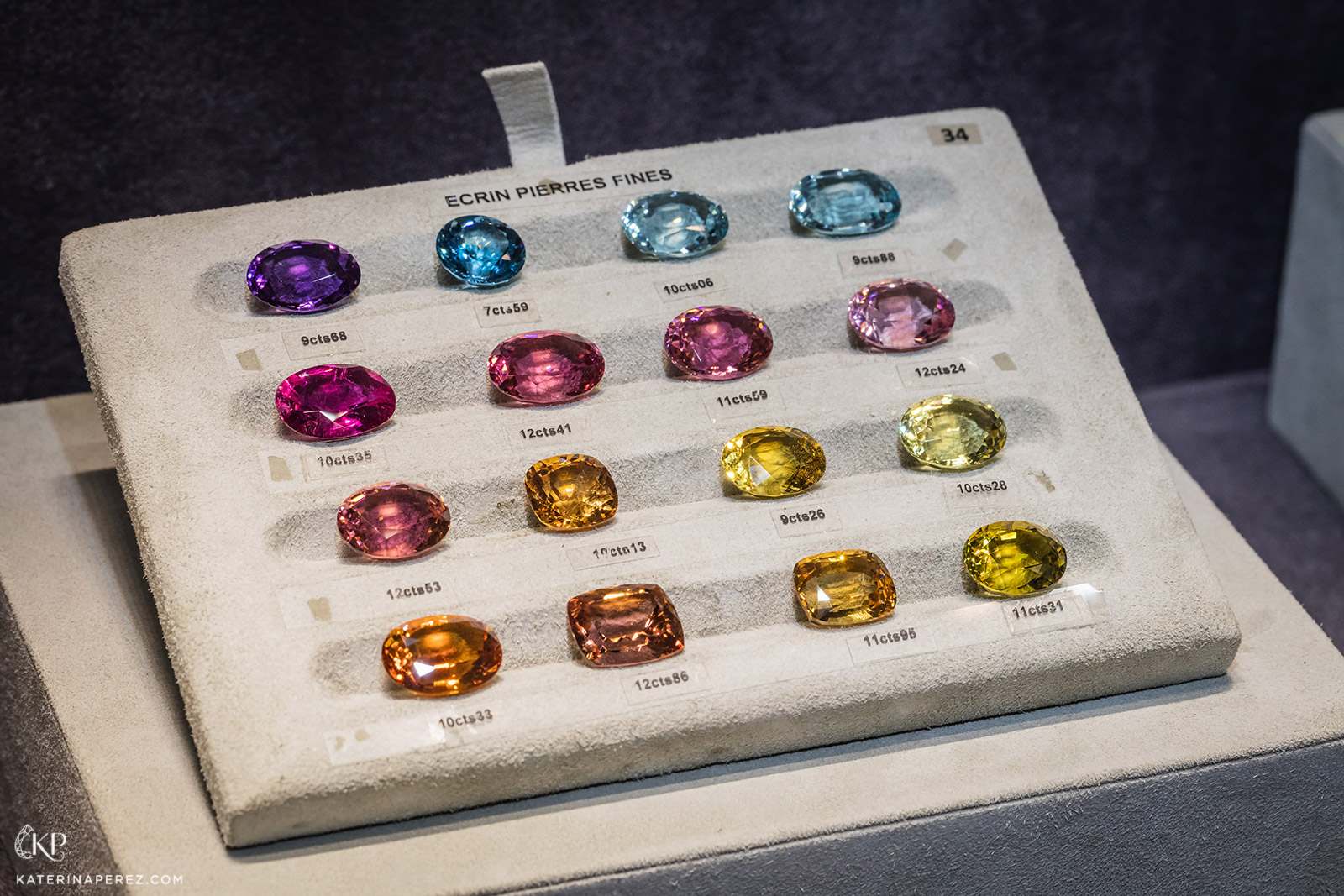 Like the organisers of GemGenève themselves, I always support the notion of less is more, and so the refined list of 147 select names seemed much more appealing to me than the mishmash of several hundred exhibitors you are often confronted with at expos. Amongst those exhibiting where antique dealers, several distinguished contemporary jewellers and up-and-coming designers, gemmology labs, traders of large diamonds and rare coloured gemstones, each of which brought something special to the event. The list of exhibitors was in itself special, as it included the names of those who usually do not exhibit their work for the wider public (such as the Beverly Hills jeweller Robert Procop) or who were exhibiting it for the first time (the French designer Emmanuel Tarpin, or the Moscow duet Ninotchka).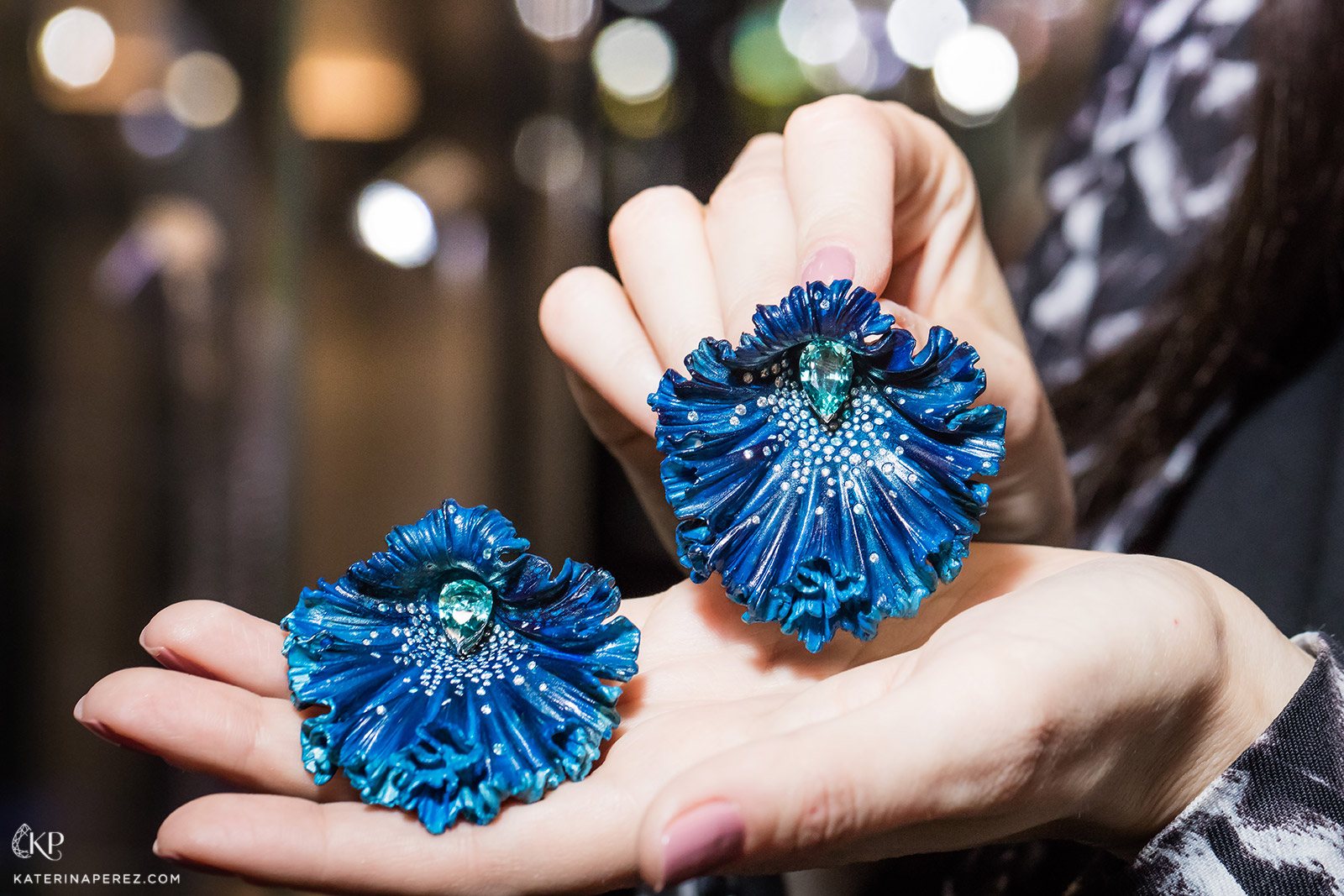 I had the opportunity to discover pieces made by students at the HEAD University of Art and Design, who had been challenged to creating innovative pearl jewellery specially for the exhibition. The sea minerals for these unique pieces were contributed by the eminent jewellery brand Yoko London, a company which specialises in pearl jewellery.
Over the three days that the exhibition was held, I saw more incredible diamonds and gemstones than I saw on my two-year gemmology course at GEM-A. I admired DIAROUGH's incredible pear cut diamond weighing 19 carats with outstanding D-FL characteristics. I saw Crown Colour's rare round cut 10 carat Colombian emerald. I also managed to get acquainted with Piat's extraordinarily coloured Umba sapphires, found out a lot of new things about yellow diamonds from Scarselli, and discovered pink and blue varieties of diamond from the Australian Argyle mine displayed by L. J. West. I encountered a wide spectrum of amazing diamond cuts: 'portrait' stones and 'rose flower' shapes glinted in the display cases of A.J. Metha & Co, William Goldberg showcased breathtaking jewellery with Ashoka cut diamonds, and DiaColour brought wonderful diamond and coloured stone briolettes to the event.
I had formed my personal opinion of the exhibition on the very first day, but I could not wait to speak with the exhibitors at GemGenève and find out about their impressions. Whoever I asked, everyone replied that it had, at its core, been a really happy occasion, reminiscent of a large family gathering. "It was a pleasure and an honour to be a part of the inaugural year. I truly think it was a triumph – it was great-looking, super chic. The atmosphere was fantastic – there was a real buzz, but it also felt intimate, a true family affair. It was interesting to me as Geneva is a new market, so I met some fabulous people and made good contacts. I'd say Thomas and Ronny have laid the foundations for what will become an important and respected event in the jewellery calendar," commented the British designer Hannah Martin.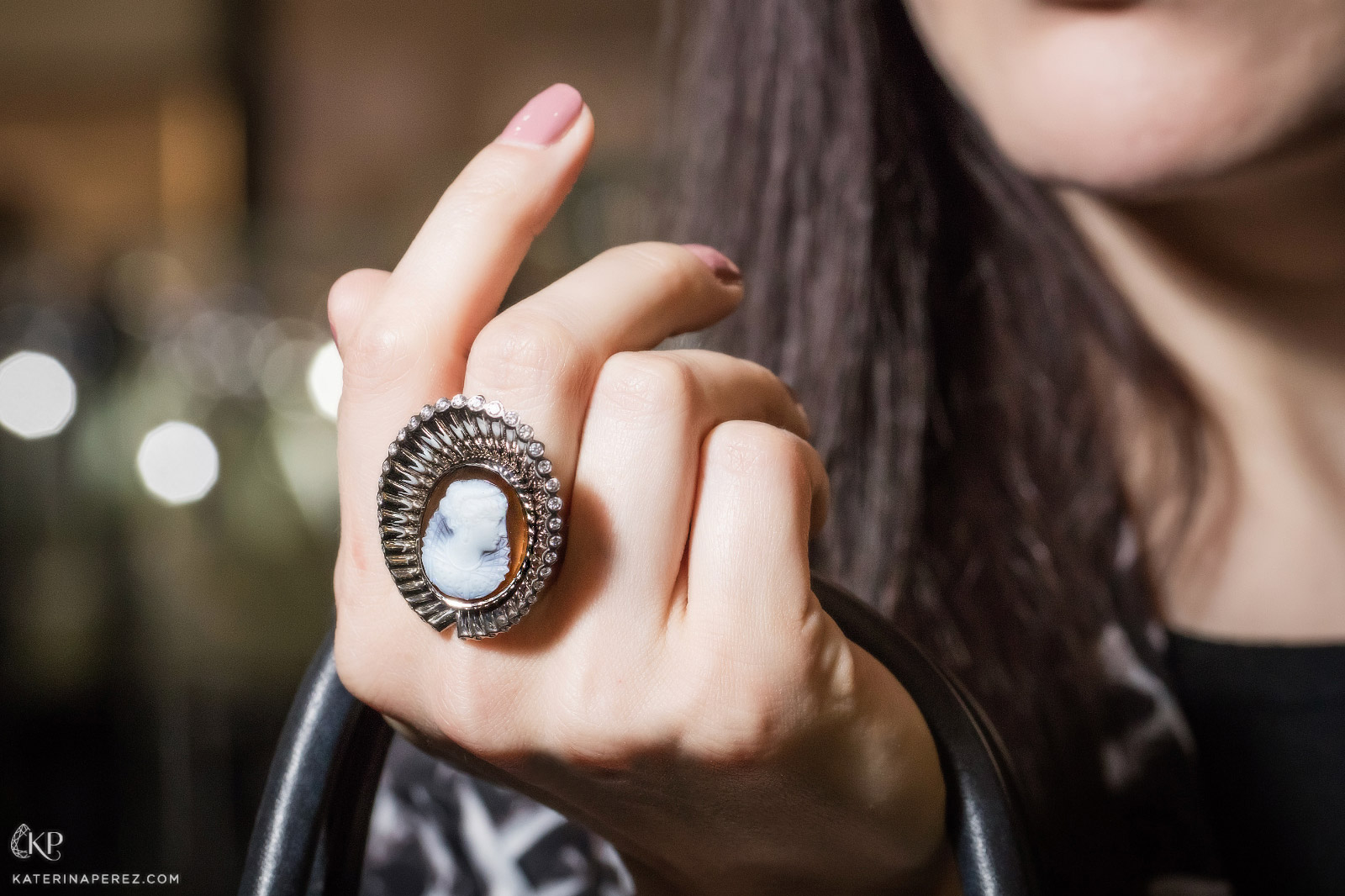 Could anyone tell whether or not the new event staged by two jewellery enthusiasts would turn out to be a success? Of course not, but, as Ronny and Thomas appreciated, the time had come for them to make something of their own and to organise an exhibition which would respond to all the demands of its participants who had been brought together over many years. "When Ronny Totah first mentioned GemGenève on the telephone, it was his enthusiasm and excitement that pushed me to say: 'Count us in!' How the team would pull it off and what form it would take, I couldn't imagine. The end result was greeted by the jewellery world with great enthusiasm and excitement. As an exhibitor it couldn't have been a more enjoyable experience. We finished the show with significant sales, and most importantly new relationships. GemGenève 2019 will already be noted in the diaries of dealers and private collectors around the world," explained Martin Travis from Symbolic & Chase, a dealer of rare antique jewellery.
And so, the foundations of GemGenève and its successful continuation have been laid. I urge all collectors and lovers of jewellery and antiques to put the dates of the next exhibition in their diaries: 9-12 May 2019.