At the heart of Novel Fine Jewelry's philosophy are collections with the 'big four' gems, as well as brightly coloured stones put together in strikingly effective designs. The brand's unique take on jewellery emerges most clearly in the illusions created: diamonds, rubies, sapphires, emeralds all seem to soar in the air - an effect achieved by resident designers through the invention of elegant gold mounts.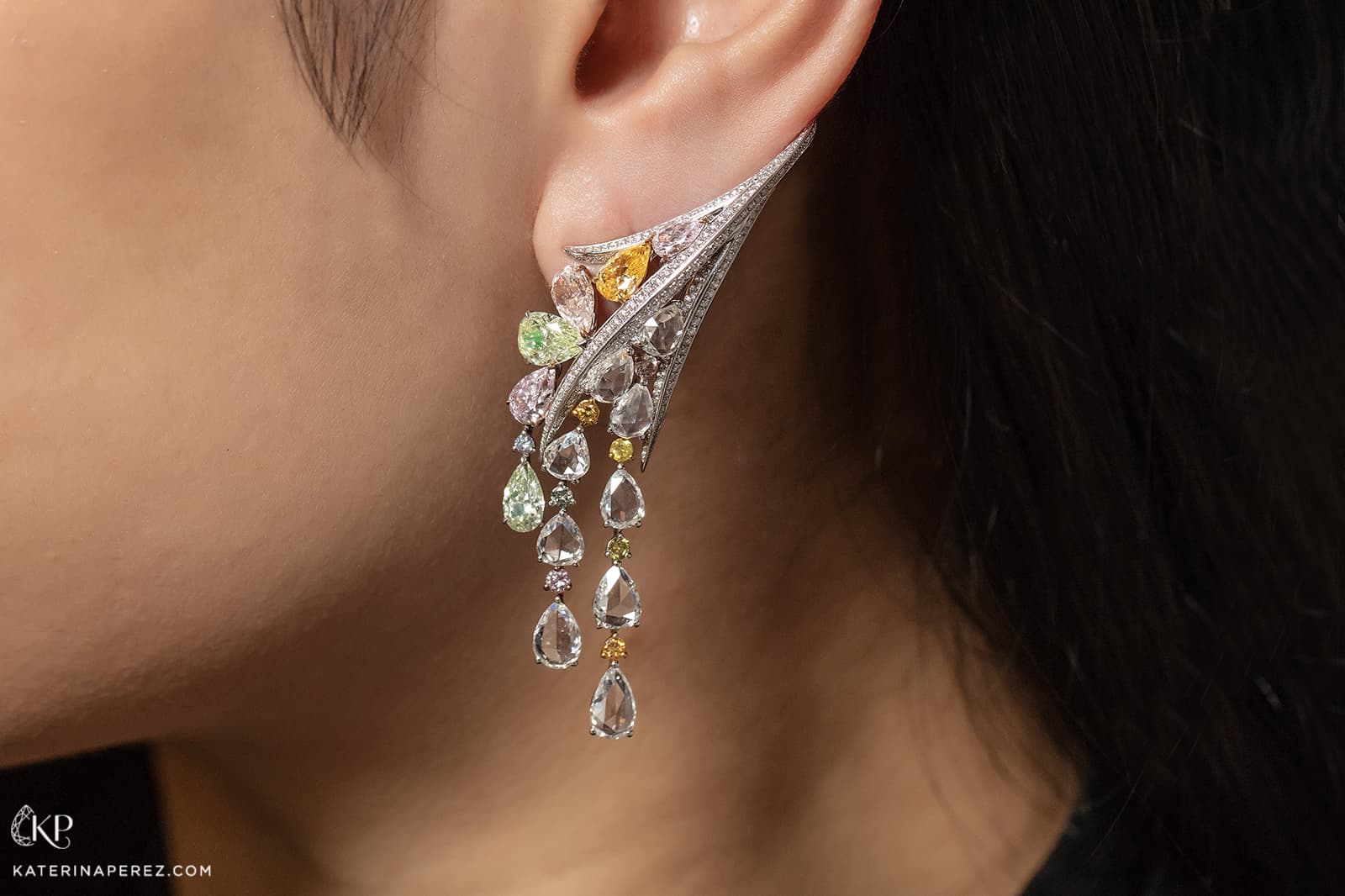 'We pay lots of attention to the basket, because we use a lot of rose cut diamonds which are transparent - and if we didn't have delicate gold craftsmanship, the metal would be much more visible from the front. The other thing we pay attention to is the spacing between even small diamonds, all of which have a little bit of a gap and this allows them to look like they are floating. As much as the final result looks beautiful, it means extra time and labour for us in connecting extra joints and links in our designs, but we are ready to go the extra mile to offer our clients something original with high quality craftsmanship', one of the designers at Novel Fine Jewelry tells me.
During the Hong Kong jewellery exhibition, I got to know a few collections from the brand and, in the process, I couldn't help but single out some key design features. In addition to classical timeless jewels showcased in displays, I discovered rings in the form of flowers, butterflies and peacock feathers. Indeed, Novel Fine Jewelry designers often turn to nature for inspiration — without however dismissing other sources for creative ideas. Some bracelets and necklaces, for example, resemble the fine lace seen in the art, costumes, and book illustrations from the region. Colour also plays a key role in the brand's jewellery aesthetic, the evidence of which is in the wide range of gemstones embellishing Novel jewellery: sapphires, rubies, emeralds, morganites, multi-coloured tourmalines, and spinels.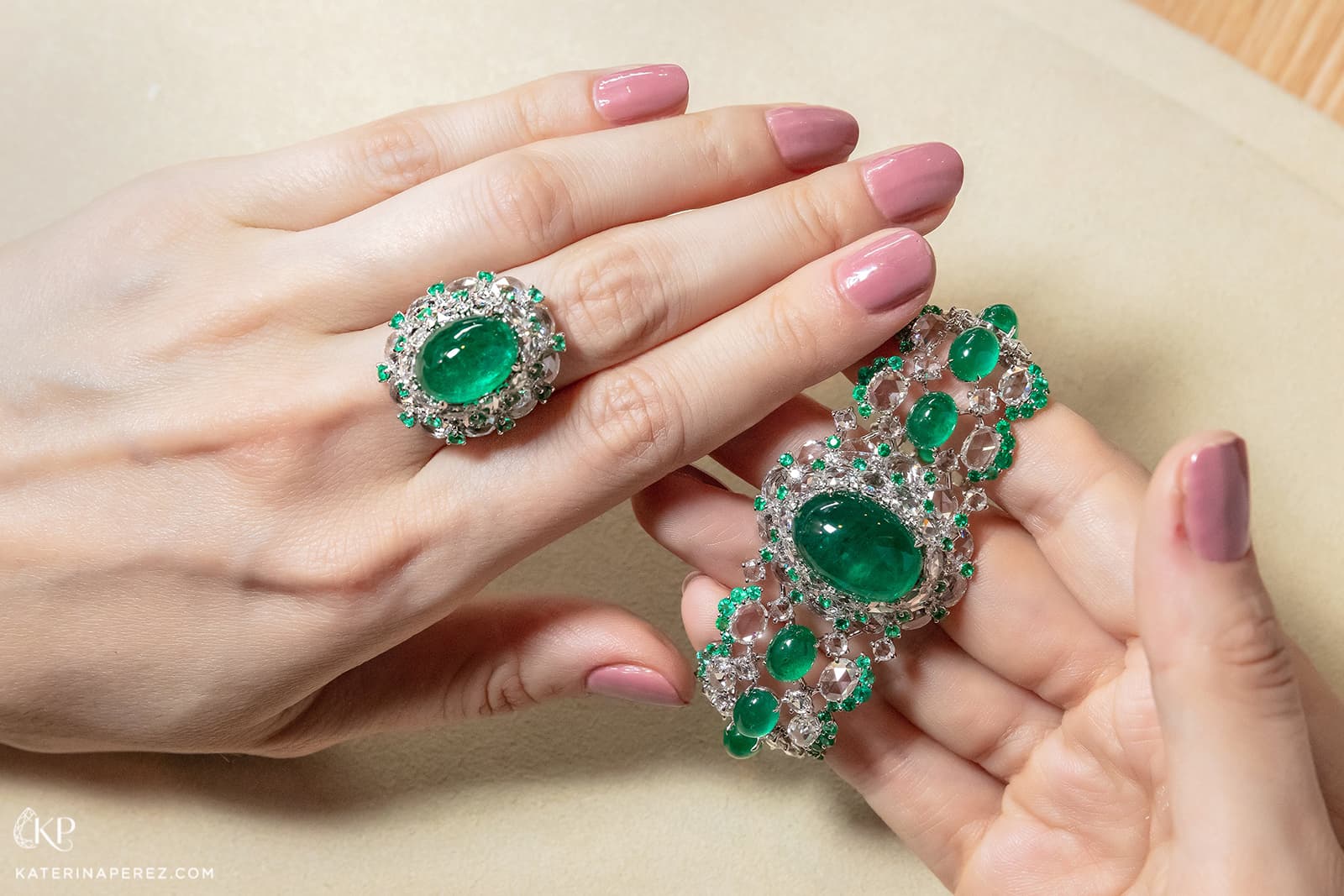 However, it is not just the alluring design which is important to the brand, but also the fair price of the finished jewel. It always corresponds to the technical complexity of the manufacturing process, the originality of the idea as well as the carat weight of the gemstones used. Typically, the price of a Novel Fine Jewelry piece ranges from affordable luxury (a few dozen thousand dollars) to million dollar investment jewellery. Since the company was founded in 2015, its directors have made an effort to keep abreast of trends in the jewellery markets. They shared with me that, according to their research, customers are increasingly striving to acquire pieces of jewellery that are spectacular, and look more expensive than the price tag. Consumers are also more likely to spend money purchasing a few pieces of more affordable jewellery than invest in one expensive piece.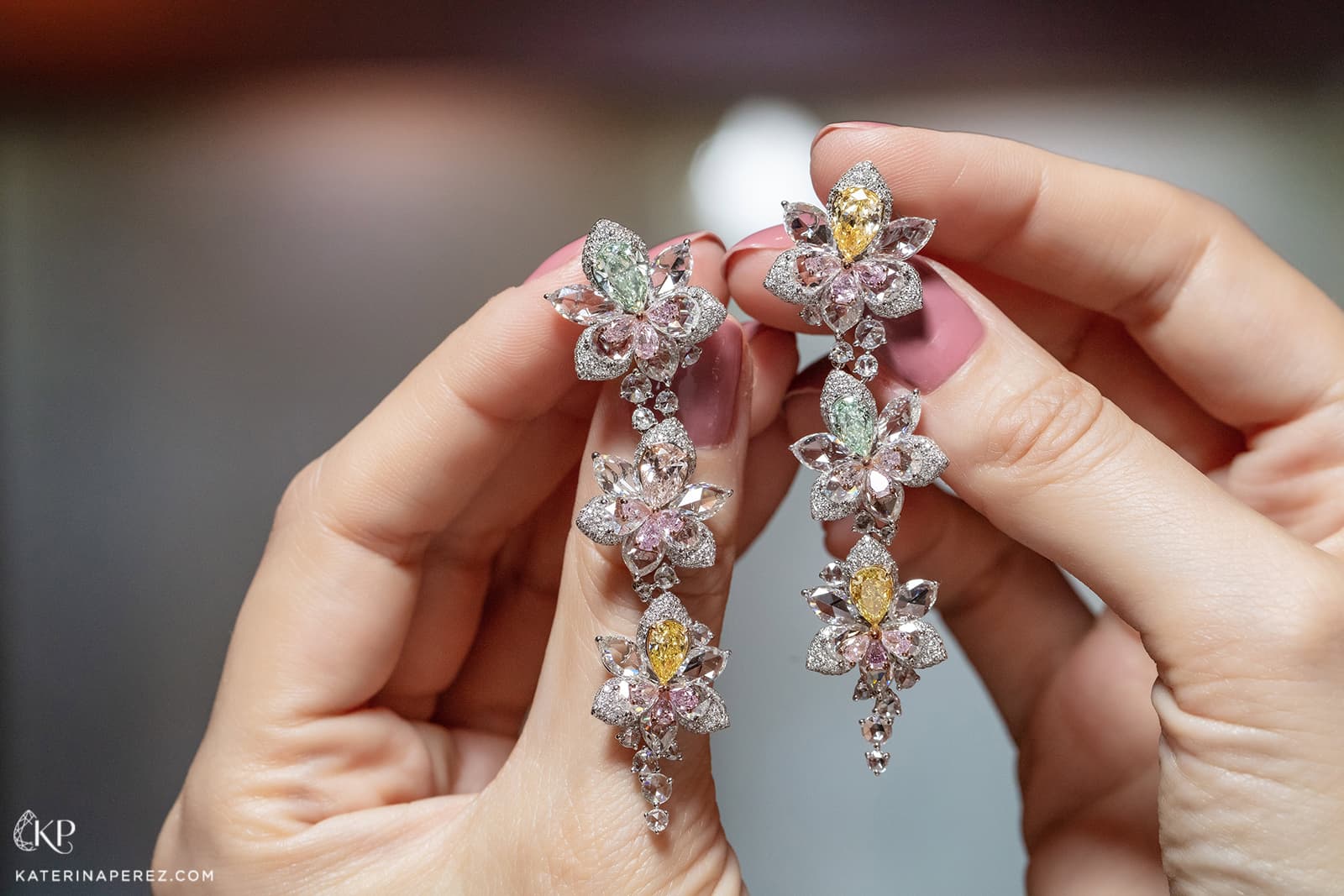 How does a comparatively new brand acquire so much expertise - not only in jewellery-making but in the jewellery market as well? Well, Novel Fine Jewelry is directly linked to Novel Collection, an Israeli fancy colour diamond merchant that is widely known and respected by many professionals in the jewellery industry. Novel Collection was founded 30 years ago, and has long established itself as a market leader in the sale of coloured diamonds; the Novel Fine Jewellery business is a direct result of high consumer demand - and not just private customers buying individual jewels - Novel Fine Jewelry deal with brands and buyers across the globe, because it is a manufacturer for the industry at large.


"Each piece in our collections is handmade by our experienced craftsmen, who use the latest technologies for diamond setting and working with 18 and 22 karat gold and platinum. It is important to mention that our rhodium coating is combined with sophisticated nanotechnology to ensure high quality and durability. We aim to create not just beautiful but also long-lasting jewels, and are attuned to every detail in the jewellery manufacturing process, including testing even the smallest decorative diamonds to confirm their natural origin. All this attention to detail corresponds to our philosophy of combining both trendy and classical design with some innovative elements that together allow us to offer our clients something unique," a Novel Fine Jewelry representative tells me.
If after reading this article you are keen to see Novel Fine Jewelry designs for yourself, you can do so at the Hong Kong exhibition or the company's head office in the same city. To request a viewing in other locations, you can contact the company directly.