For 20 years at Dior, de Castellane has been creating not just jewellery collections - but true works of art in miniature. Now, take a closer look at Victoire herself - isn't she also an embodiment of art, with her unique sense of style? Even at the beginning of her career while working with Karl Lagerfeld as a fashion jewellery designer at Chanel, Victoire wore eccentric outfits instead of the traditional suits like other employees of the Maison did. "Don't compare. Don't compete. You look at her. You get the message,'' this is how the famous couturier described his collaborator and muse in The New York Times in 1987.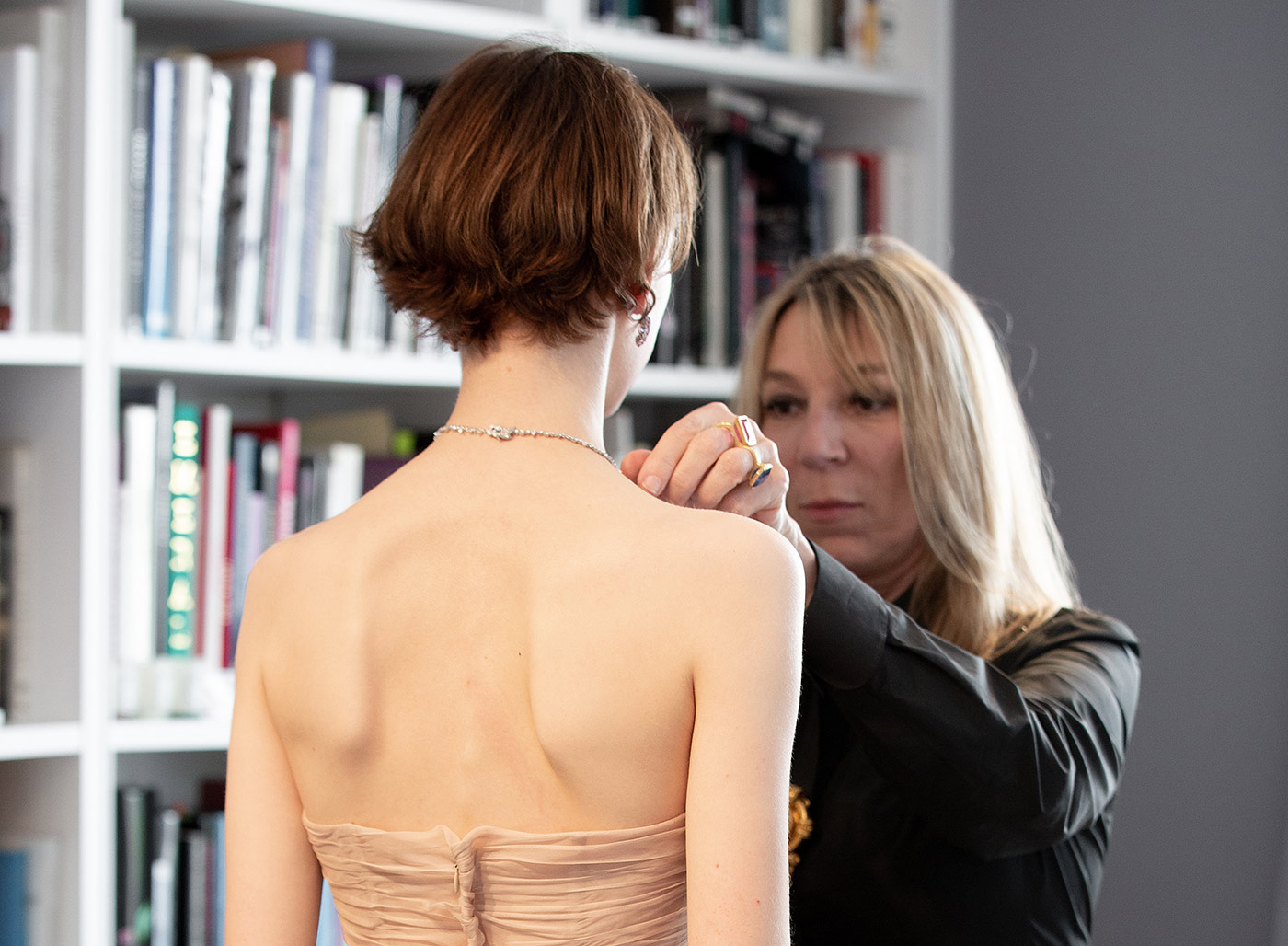 Now, the year 2019 has come, and two decades have passed quickly for Victoire while founding and developing the Dior Joaillerie line. When the first boutique was opened at Place Vendome, many were sceptical - since only few people perceived jewellery as a part of their everyday everyday look. They couldn't have known that one day de Castellane would make a real revolution in the way women wear jewellery.
KP: Can you tell me about your early years at Dior and how you changed women's view on jewellery?
VdC: When I started at Dior, jewellery was very classical and conformist. It made me feel that jewellery houses were creating pieces with investment value in mind, aiming at men who wanted to buy jewellery for women. When I arrived, I wanted to change that, and started creating jewellery for women. They were immediately attracted by my designs, as there was this unusual yet alluring amalgamation of fashion and jewellery in my designs. Suddenly, women could mix both, and adorn themselves with the most precious accessories the way they please.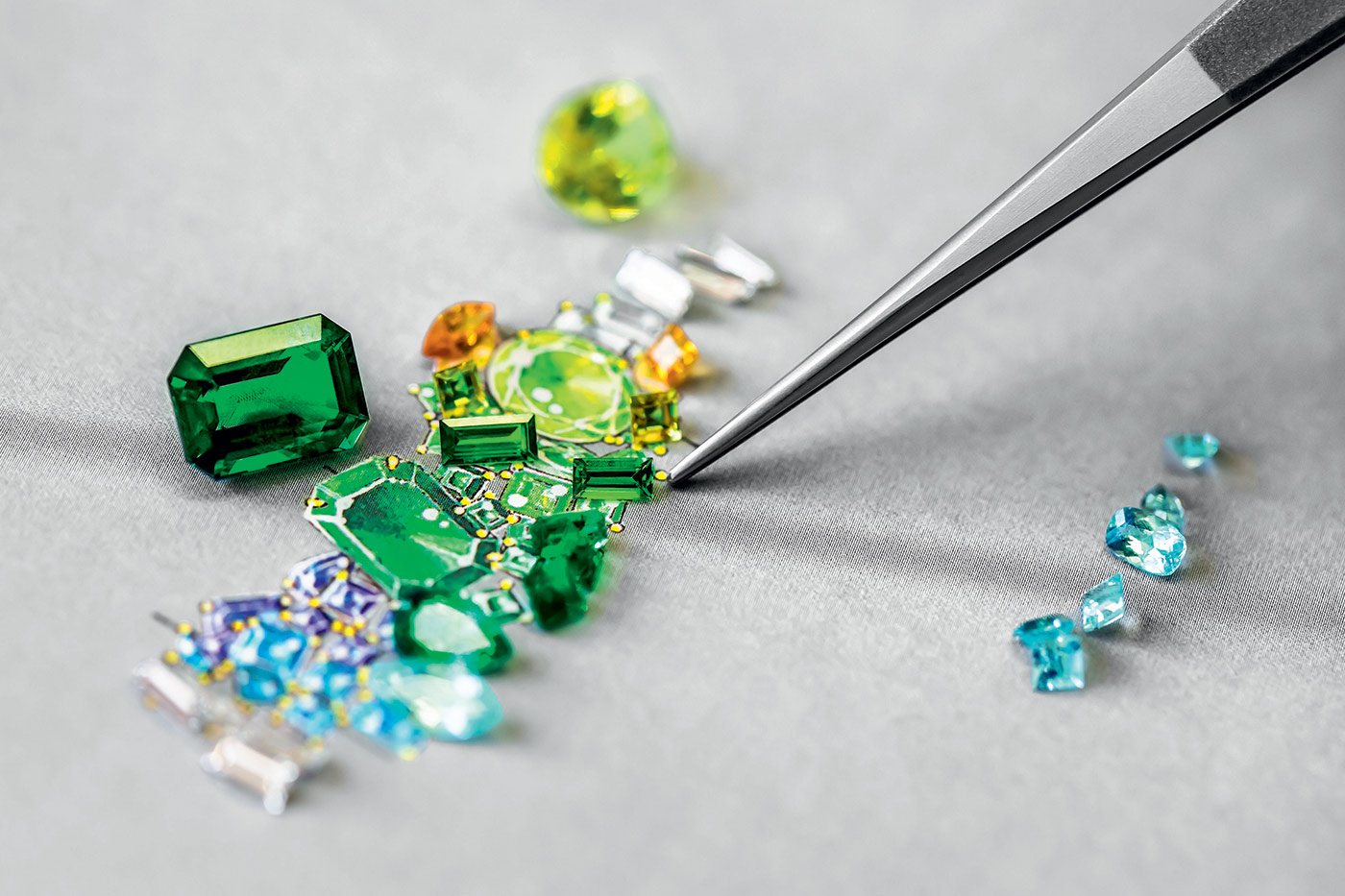 KP: Which type of jewellery do you love to design the most?
VdC: Personally, I love creating parures and earrings as they frame the face like precious makeup. When working on a line of jewellery, I imagine making families where grandfather is a necklace, father or mother is the bracelet, the earrings are the nephews or children, the ring is the granddaughter.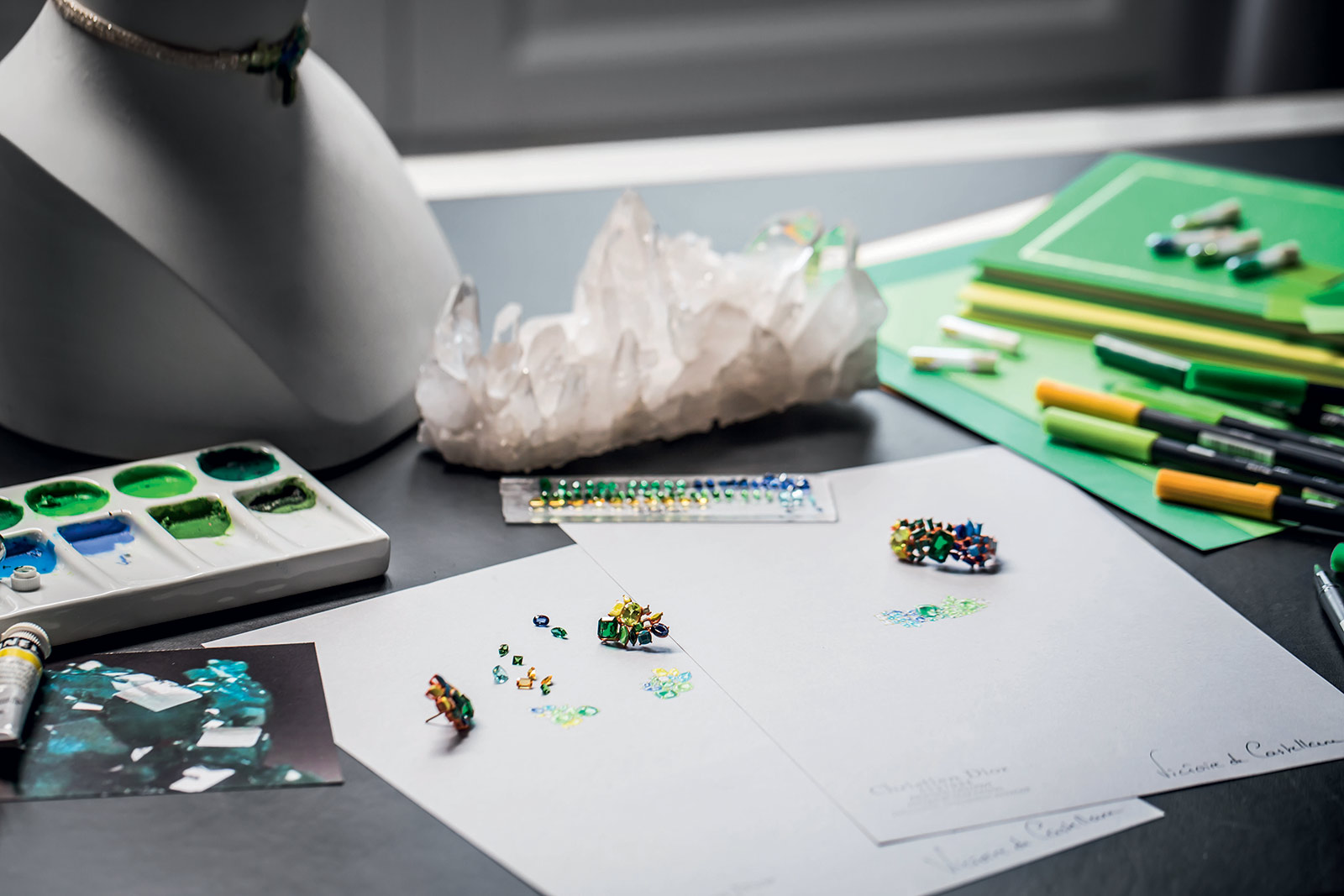 KP: How would you describe your style of work?
VdC: Challenging! I like to challenge myself as to not be bored. Saying that, I do not seek to create collections out of the blue - on the contrary - I see them as a chain of stories, one leads to another. I love playing with Dior identities, and with different categories of jewellery from everyday pieces to middle and haute joaillerie, which are equally important to me.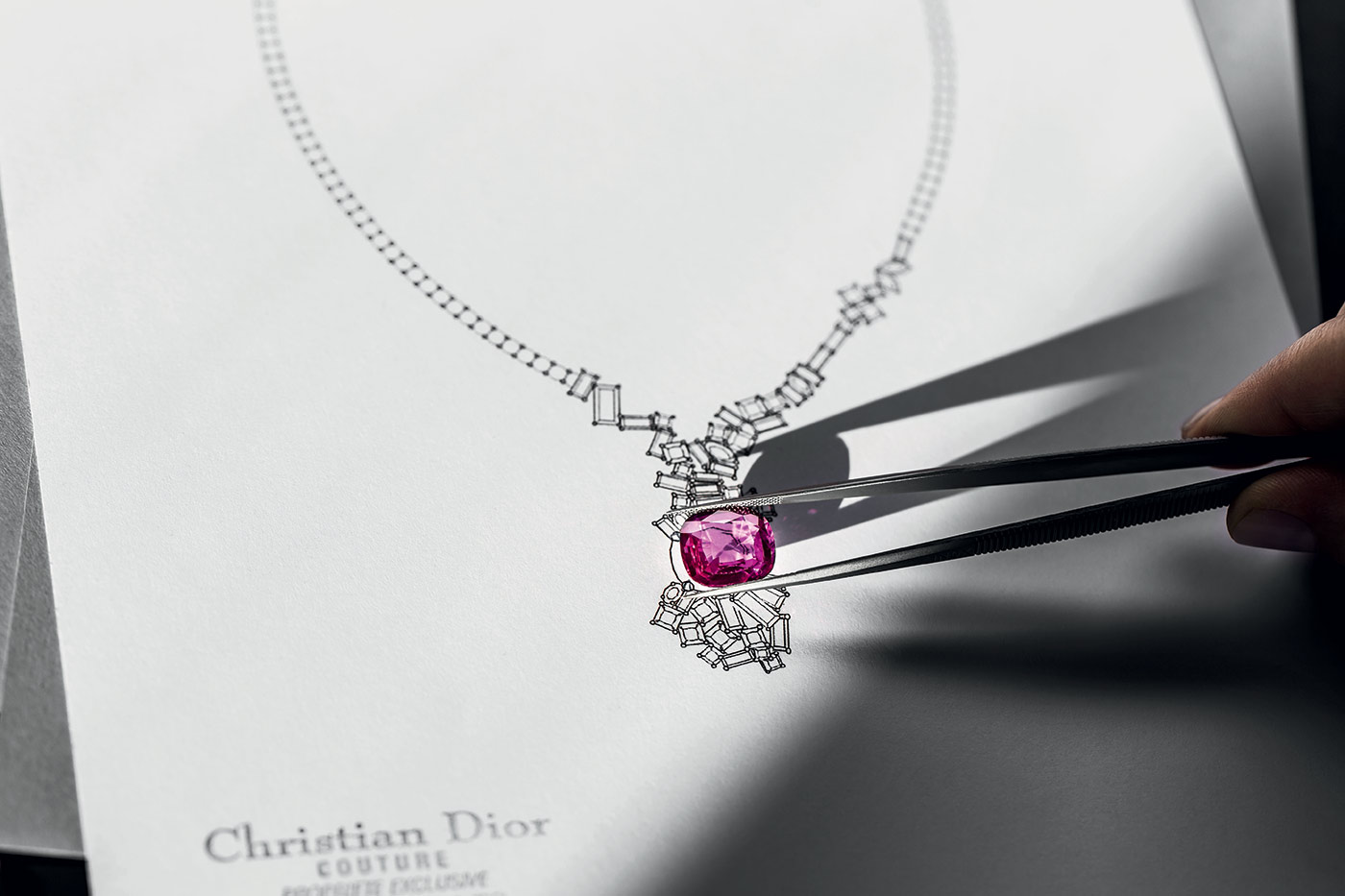 KP: Your new 'Gem Dior' creations seem to be quite different from your past collections…
VdC: They are different, as for the 20 year anniversary I decided to work with geometric, abstract forms for the first time. I call them abstract organic, because no jewel from 'Gem Dior' has symmetry in it. Working on symmetry is not my thing, I believe that jewellery - like nature - has to live and not be too structured. The new collection is an interpretation of all previous collections put in a shaker and then… boom, everything came out as different colours in abstract designs.
KP: The new collection is a triumph of colours, as always. Why is colour so important to you?
VdC: I see life in colours. They are so beautiful and represent sensuality in this world which is changing a lot with technology. I would like to keep it more human through colours, so when designing jewellery my favourite part of the process is matching gems without overpowering one another. My moment of triumph is when they finally look in harmony together.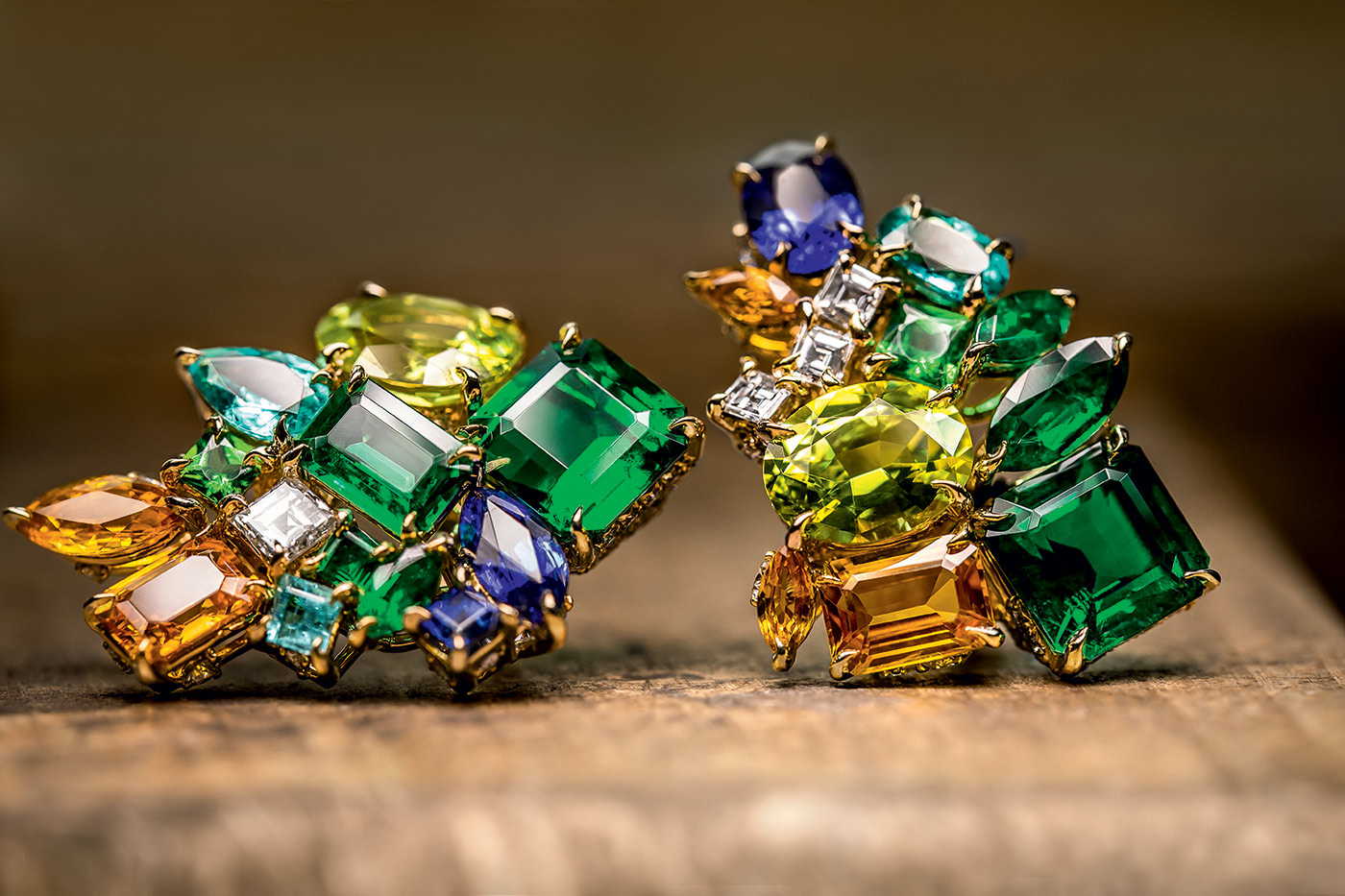 KP: Your excitement about jewellery doesn't seem to fade with time…
VdC: I love it, and love mixing vintage and modern jewellery together. When I'm wearing my grandmother's necklace that touched her skin, it makes me feel that she's still with me. There is something intimate about the fact that jewellery touches bare skin. I am fascinated by women who wear jewellery and like to observe their movements, like listening to the sound of their charm bracelet. I could stare for hours at a woman smoking a cigarette with a big cocktail ring, I find it truly fascinating!
KP: Is there anything about jewellery - apart from visual attraction - that you find alluring?
VdC: I love the idea of transmission - as after I am gone my precious creations will stay. Jewellery is a personal treasure that can be passed down through generations. Jewellery has many lives and one can wear a piece that belonged to someone else, isn't it exciting? When I wear vintage jewellery I cannot help imagining the woman who possessed it before. I am obsessed with giving vintage creations new life.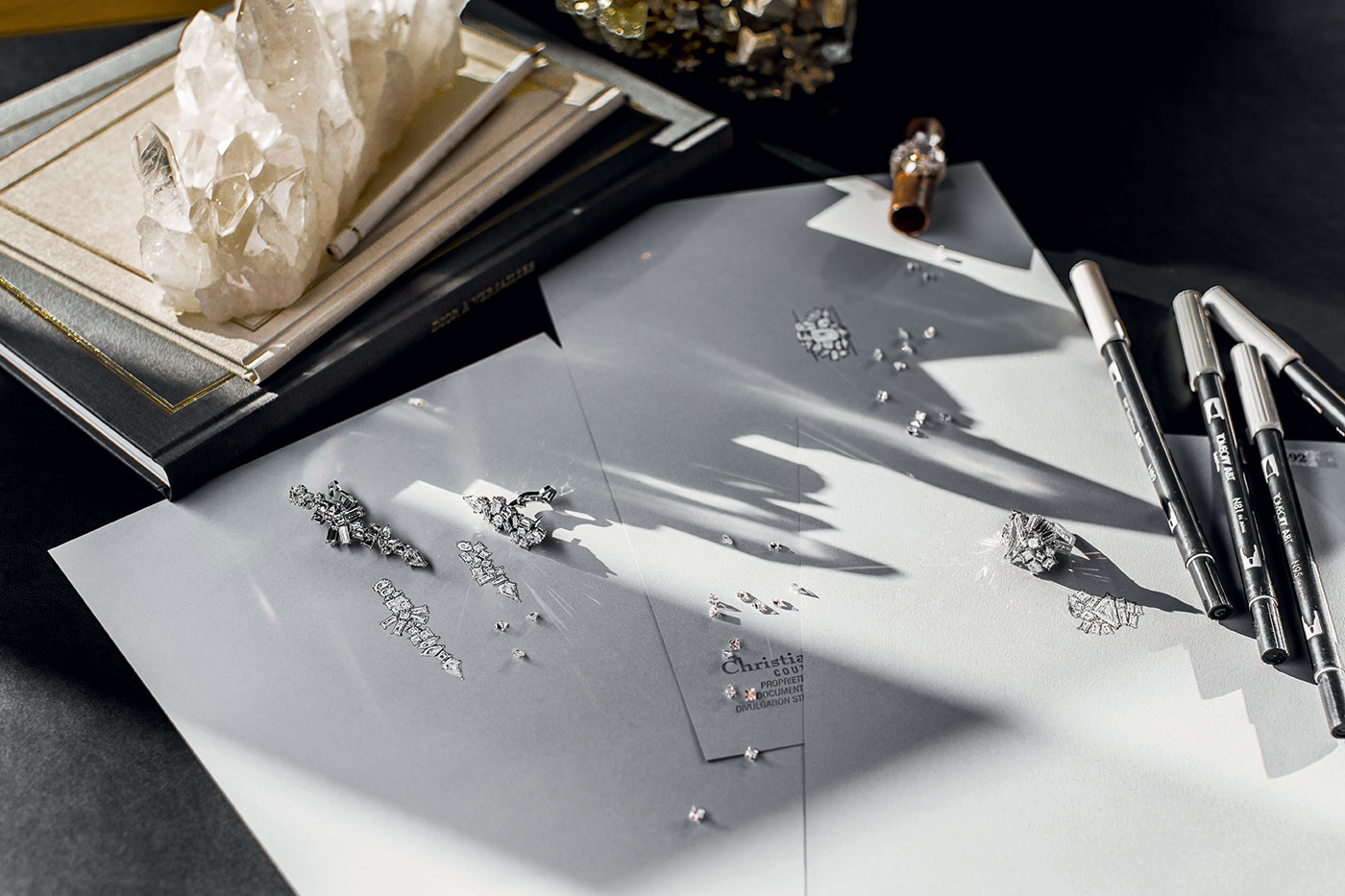 KP: And finally, what's next?
VdC: I'm working two years ahead, so I'm in the process of making four collections at different stages. For me, the challenge is to be sure that in two years I will be happy to show my creations - it would be too late and too expensive to make changes at that stage, so it's important for me to project myself and be sure that what I love now, I will love then.