Dehres was founded By Ephraim Zion in 1985 - a time when the purchasing power of precious stones had been declining for several years, as a result of recessions since 1981. This did not stop Ephraim though; instead of freezing his business, he decided to plough a new furrow, and create investment grade jewellery for collectors and selected buyers alike. He purchased state-of-the-art facilities in Hong Kong and hired master craftsmen from Switzerland and France to run them. The first pieces are recalled by the family as "breathtaking – and unlike any other jewellery of the same stature at the time."
At the heart of all Dehres jewellery lies rare colourless and coloured diamonds, sapphires, rubies, emeralds, and Paraiba tourmalines - a whole variety of collectable gemstones. "Although we were initially diamond manufacturers, about 30% of our jewellery has featured coloured stones from the very beginning. If I see a gem and find it beautiful, I can't resist it," Ephraim explains to me.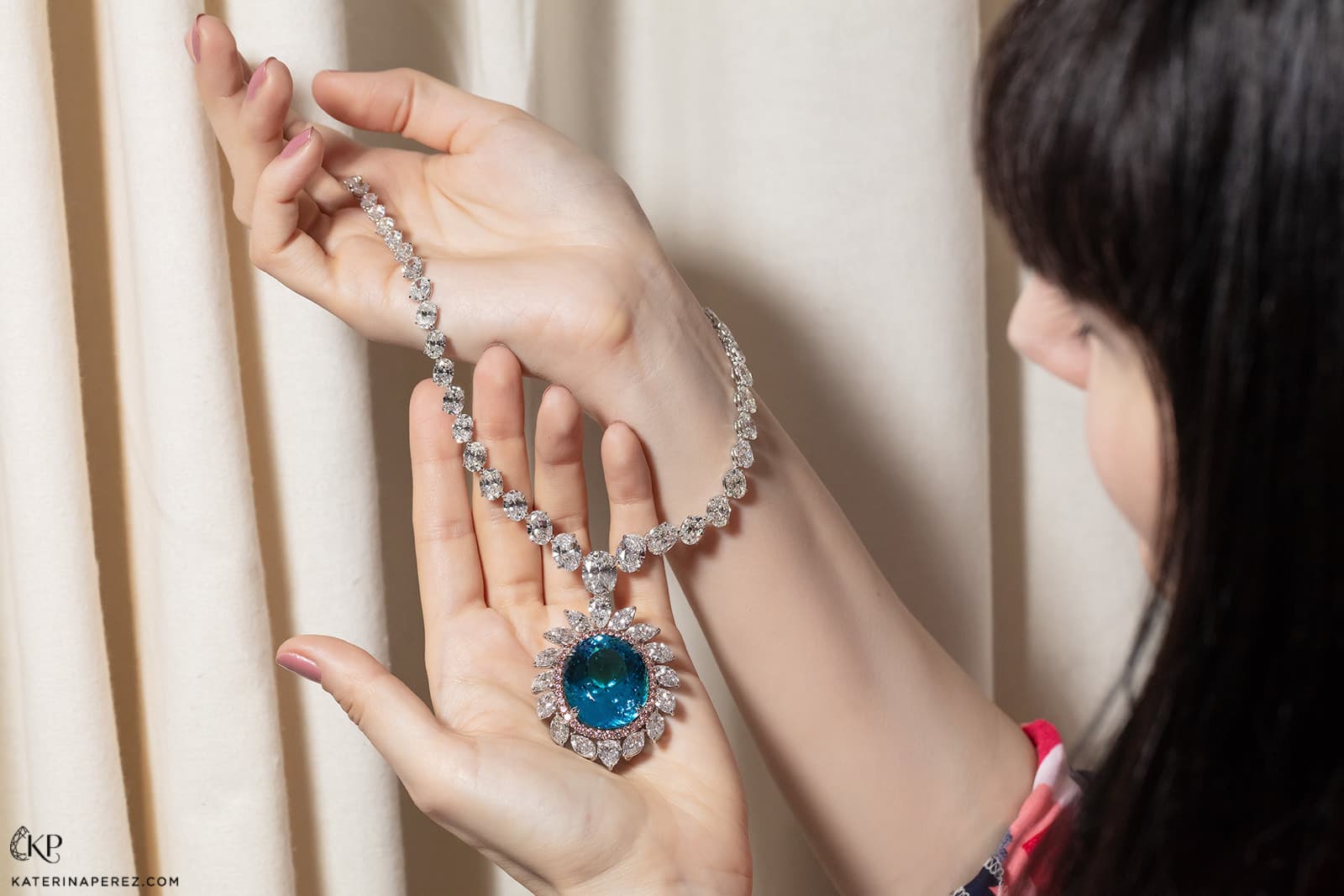 At the moment, he is extremely fond of Paraiba tourmalines. In his current collection, he has several of these treasures, including a 59 carat unheated oval cut Paraiba pendant hung on a spectacular diamond necklace. It is almost impossible to find another like it in the market today. As I became personally acquainted with the founder of Dehres at the GemGenève exhibition, I also paused to admire their jewellery; which often tells me more about its creator than the creator can themselves. The structures of the luxurious necklaces, the lively wide and narrow bracelets, earrings, pendants and studs, as well as all kinds of rings, are primarily based on the timeless principles of classic designs. However, these are far from commercial jewellery pieces with simplistic diamond pavé accents. The look of the jewellery is laconic but with a twist: variations of stone cuts are effectively incorporated, their shades contrasting with one other, and the stones themselves positioned at unusual angles to each other.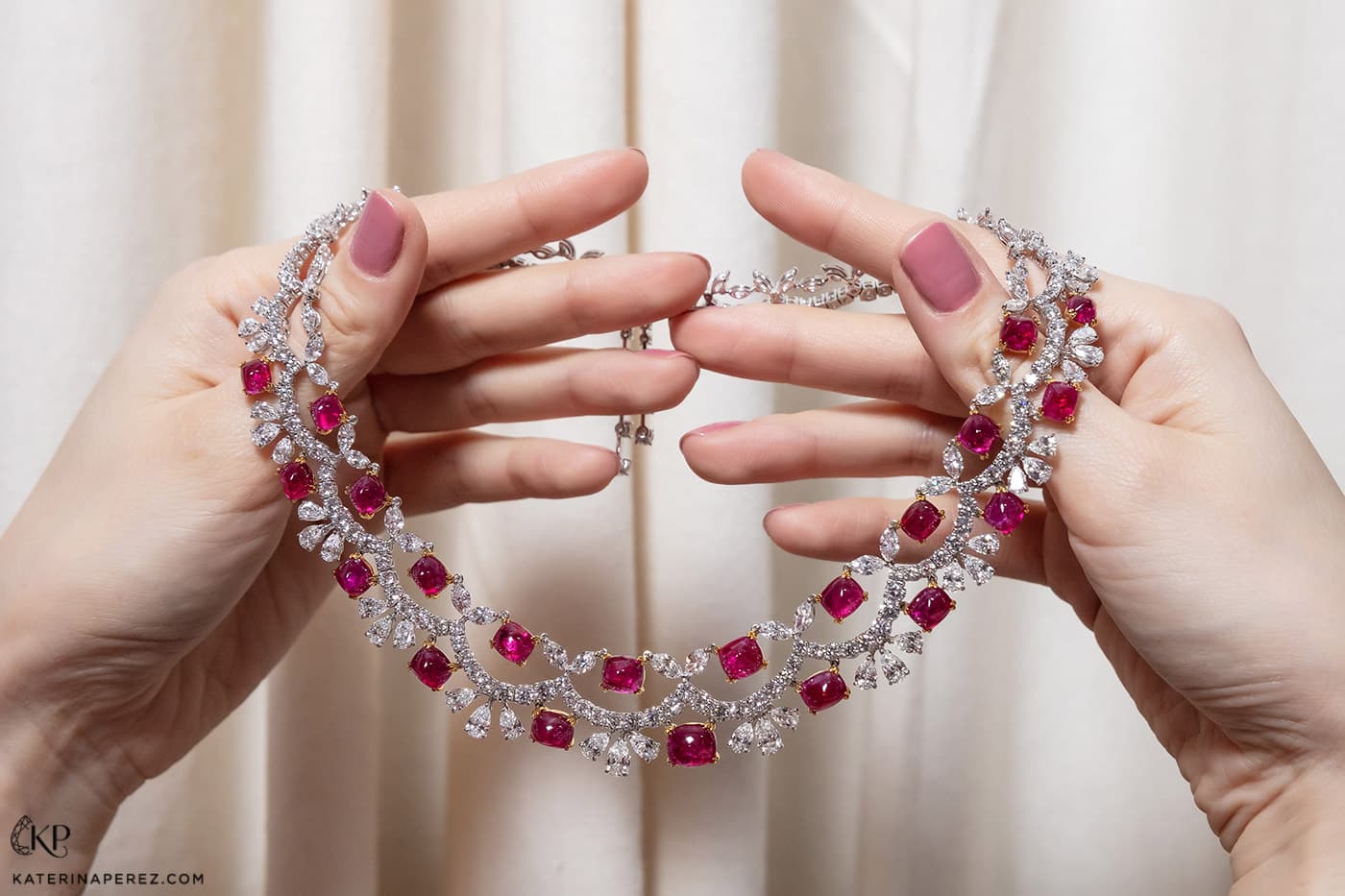 "We have 2 senior and 2 junior designers here in Hong Kong, as well as designers in Paris. We give them some ideas as well as exceptional stones to work with and then ask them to give us whatever comes to their mind. It is a collaborative process," says Simon Zion, the company's Executive Director and son of Ephraim.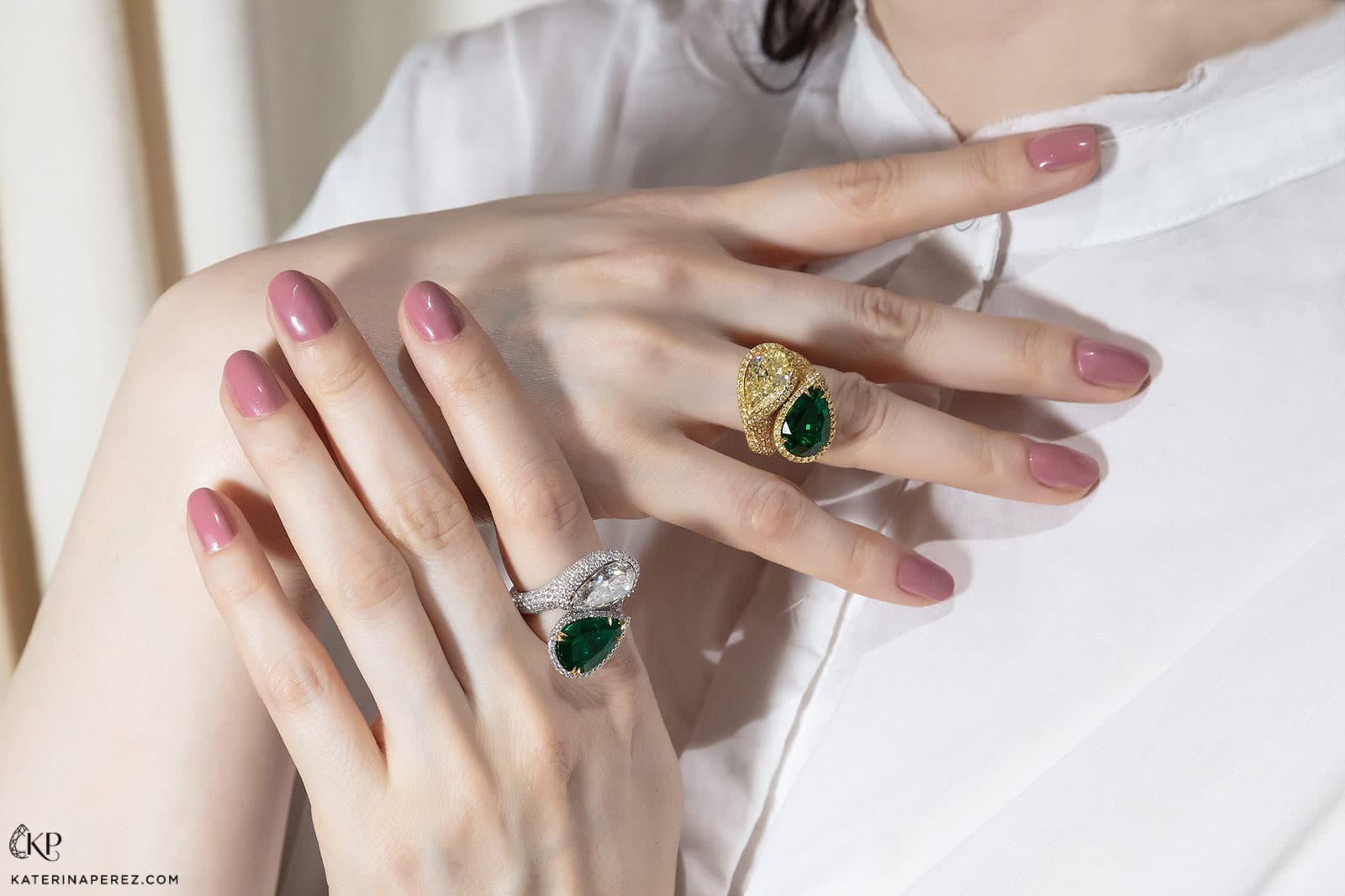 You may have already noticed that all Dehres crafted jewellery is decorated with stones which are exclusive on the jewellery market. Even within industry circles, this company is said to own the most impressive collection of exquisite precious gems. With regards to investment, Ephraim Zion shares his expertise saying, "many people buy our jewellery for investment or capital preservation, and recently the demand for blue and green diamonds has increased along with their prices. However, unlike stocks or bonds which can guarantee a certain amount of returns, the prices for diamonds and precious stones are subject to economic changes. Therefore, one might experience slowdowns, or even price drops, and that's why, in my mind, diamonds are capital preservation: you keep them for a few dozen years and the value will most likely increase. If you try to buy a diamond and expect a profit after 1 or 2 years, then that's a bad decision."
Dehres does not have its own boutiques, but rather private showrooms in Shanghai, Bangkok, and Vancouver with their headquarters in Hong Kong's prestigious 'Landmark.' One thing that really sets Dehres apart from its competition is the service. The dedicated Zion family members and their team provide you with a phenomenal shopping experience filled with education, security, and a great sense of joy and excitement. If you want to see all the best Dehres jewellery in one place, you are invited to make an appointment for viewing at one of their exclusive showrooms or, alternatively, you can visit them at the next installment of the Hong Kong Jewellery & Gem Fair.