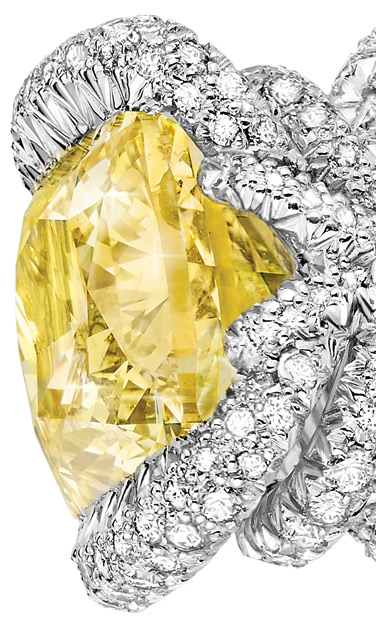 Last summer, during the Haute Couture fashion week in Paris, the jewellery house Chaumet presented a collection of high jewellery rings 'Liens Haute Joaillerie'. It consisted of 12 pieces with important precious gemstones such as a tanzanite, several large sapphires (one of them was over 10 carats) and a rare Paraiba tourmaline.
The style of the collection was sustained in the best traditions of Chaumet and represented a variation of brand's signature Liens collection, which was first launched in 1977 (although its elements were noticed in some Chaumet jewellery since 1907). Nowadays, the signature decorative element of the collection – the crossed ribbon, is recognised across the globe. It appears on all Liens pieces from earrings to pendants and bangles, diamond encrusted or plain gold and symbolizes the unbreakable bond between two people who love each other.
Having worked on expanding the collection for a few months, Chaumet has just added three new magnificent rings to the Liens high jewellery line. They feature once again important gemstones, all of which are cushion cuts that boast various striking colours: intense yellow of 3.41 cts diamond, intense green of an amazing 6.42 cts emerald and a very rare orangy – pink of the 5.29 cts Padparadscha sapphire.
In order to showcase the beauty of the center stone, as well as its desirable color and shape, Chaumet designers created an elaborate Liens setting that holds the stone from two sides, leaving the other two open. Every millimeter of the 18K white gold surface is encrusted with white diamonds to emphasize the bright yellow (reminiscent of narcissus), green and pinky – orange colours of gems. KP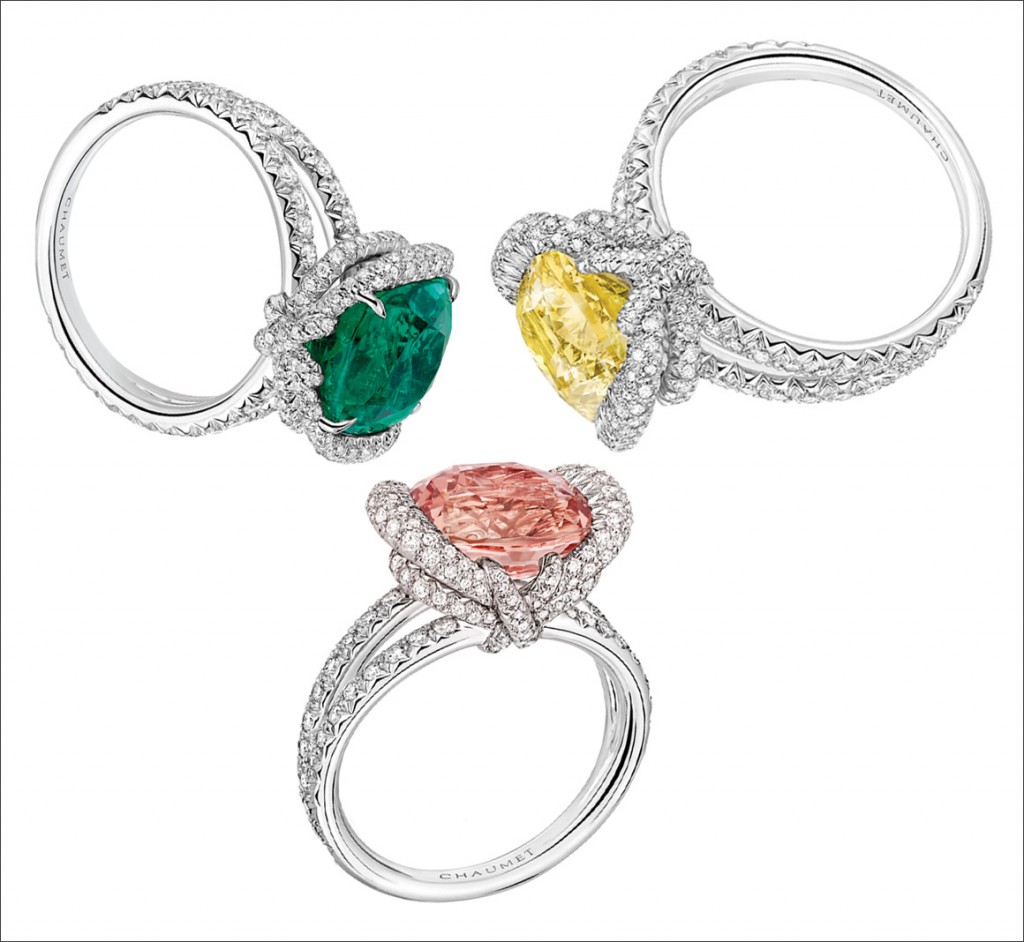 var OB_platformType=3; var OB_PlugInVer='8.0.0.0_Regular';