When it comes to recognisable names in the world of fine gemstones and gemmological expertise, Gübelin is certainly in the mix. The Swiss-based, family-owned company has been in existence since 1854, and today specialises in fine jewellery and timepieces, as well as operating a gemmological laboratory and educational arm, known as the Gübelin Academy.
While Gübelin Academy typically holds in-person classes, the nature of the world has led to a new online course expanding its Coloured Gem Professional offer, known as The Basics. The course has been designed to explore the historical and gemmological significance of the 'Big Three', otherwise known as sapphires, rubies and emeralds. Modules or 'Materials' are broken down into 36 sections and are accompanied by four handouts that can be downloaded and referred back to. Materials focus on valuation criteria, gemmological characteristics, colour, origin and treatments, providing a speedy but helpful overview for anyone with a busy schedule.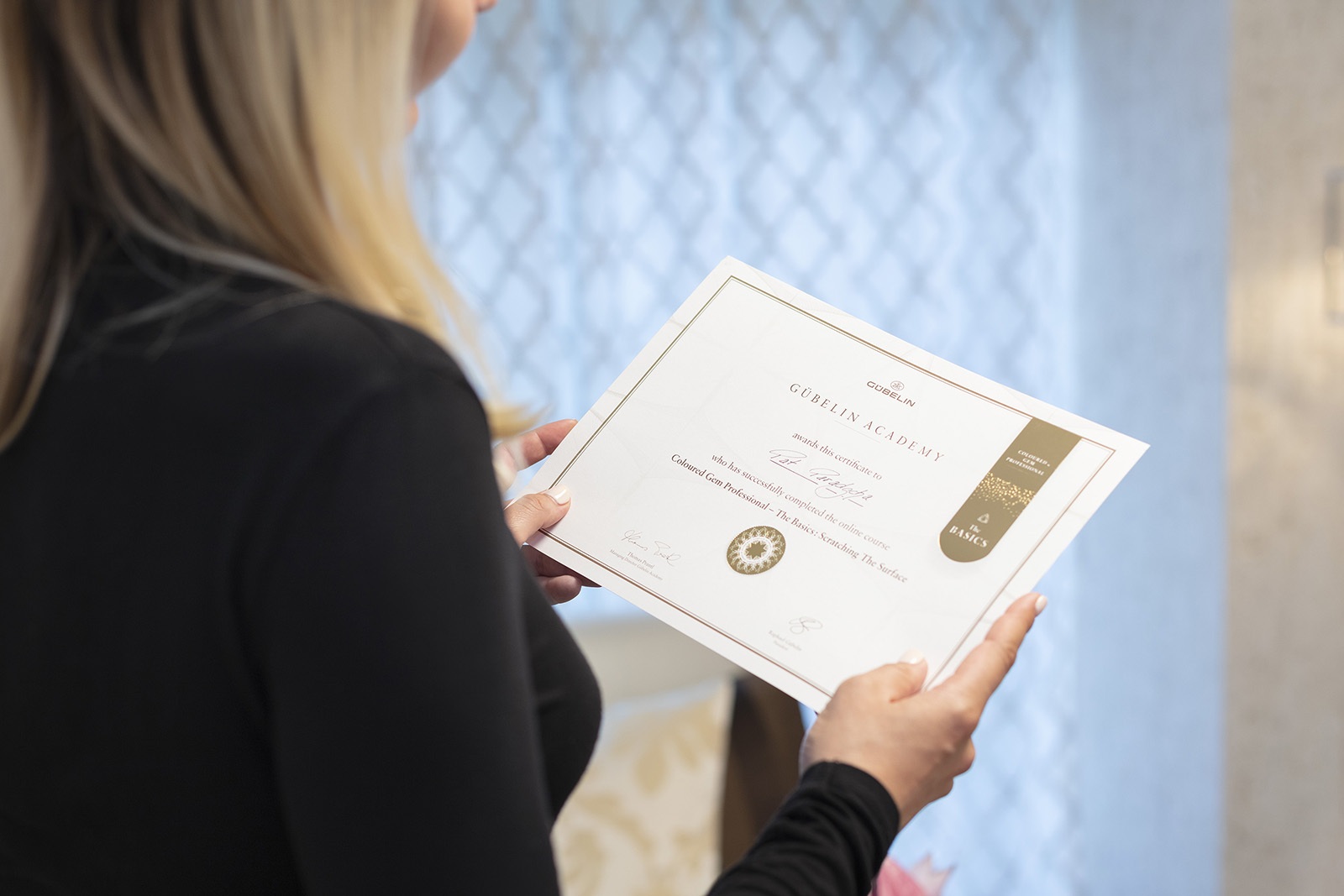 As with many online courses, Gübelin Academy knows that flexibility is key. It's easy to dive in and out of the online learning platform and absorb the information in your own time. What makes this course a little bit different, however, is the personality behind it. From the moment you log on, you're introduced to the people and faces behind Gübelin Academy, starting with a nice introductory video by the President of the House of Gübelin, Raphael Gübelin, and then Thomas Prantl, who's Head of the Gübelin Academy. At each stage, there's a new video narrated by a different member of the Gübelin team, which feels a little bit like you're being welcomed into their world (or at least their offices!) for a friendly chat about gorgeous gems.
Brief personal interviews also add to the course and offer additional information such as the work of the curator, who manages the Gem Lab's reference stone collection comprising more than 27,000 samples. Of course, learning from real people in-person is always going to be more engaging, but Gübelin has done everything it can to recreate this experience online by getting its team involved. I can only imagine how much time that must have taken!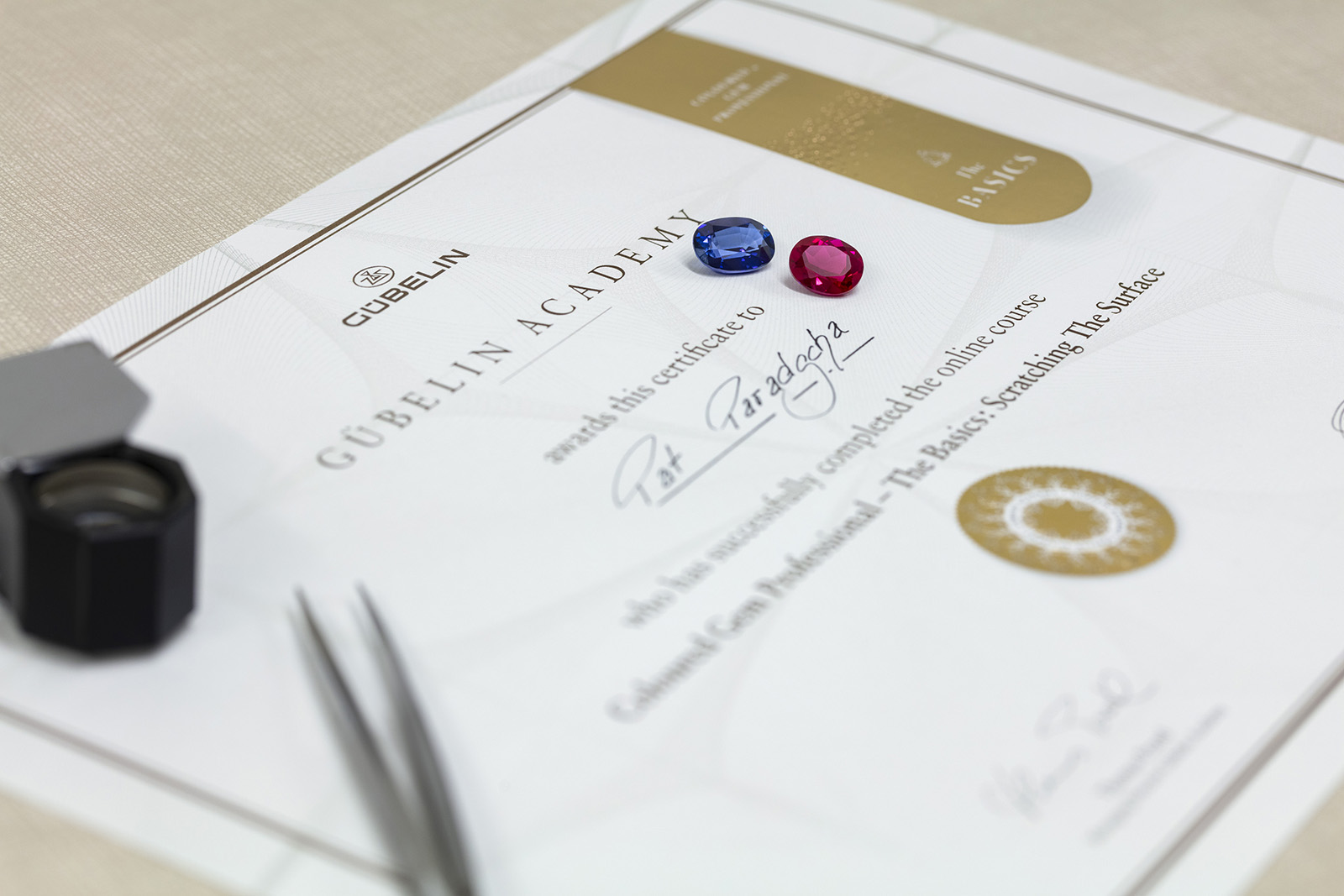 Overall, this is a basic level course for gemstone beginners and jewellery enthusiasts. If you've worked as a jewellery designer or in jewellery stores, you may already know some of this information. No doubt some users will be tempted to jump straight to the final test, which you'll need to pass with a score of 75% or more to receive a certificate of completion. Unlike other online courses, there's no prerequisite to methodically work through the modules before the test can be attempted, which means some more confident students may take a chance at the final test before they're really ready. With so many great videos to watch, this course is really what you make of it. If you are passionate about learning, ready to dive straight in and prefer videos over text, then this is the perfect course for you. After successfully completing the test, you will receive a PDF certificate personally signed by Raphael Gübelin and can then progress on to the intermediate and advanced level courses offered by the Gübelin Academy.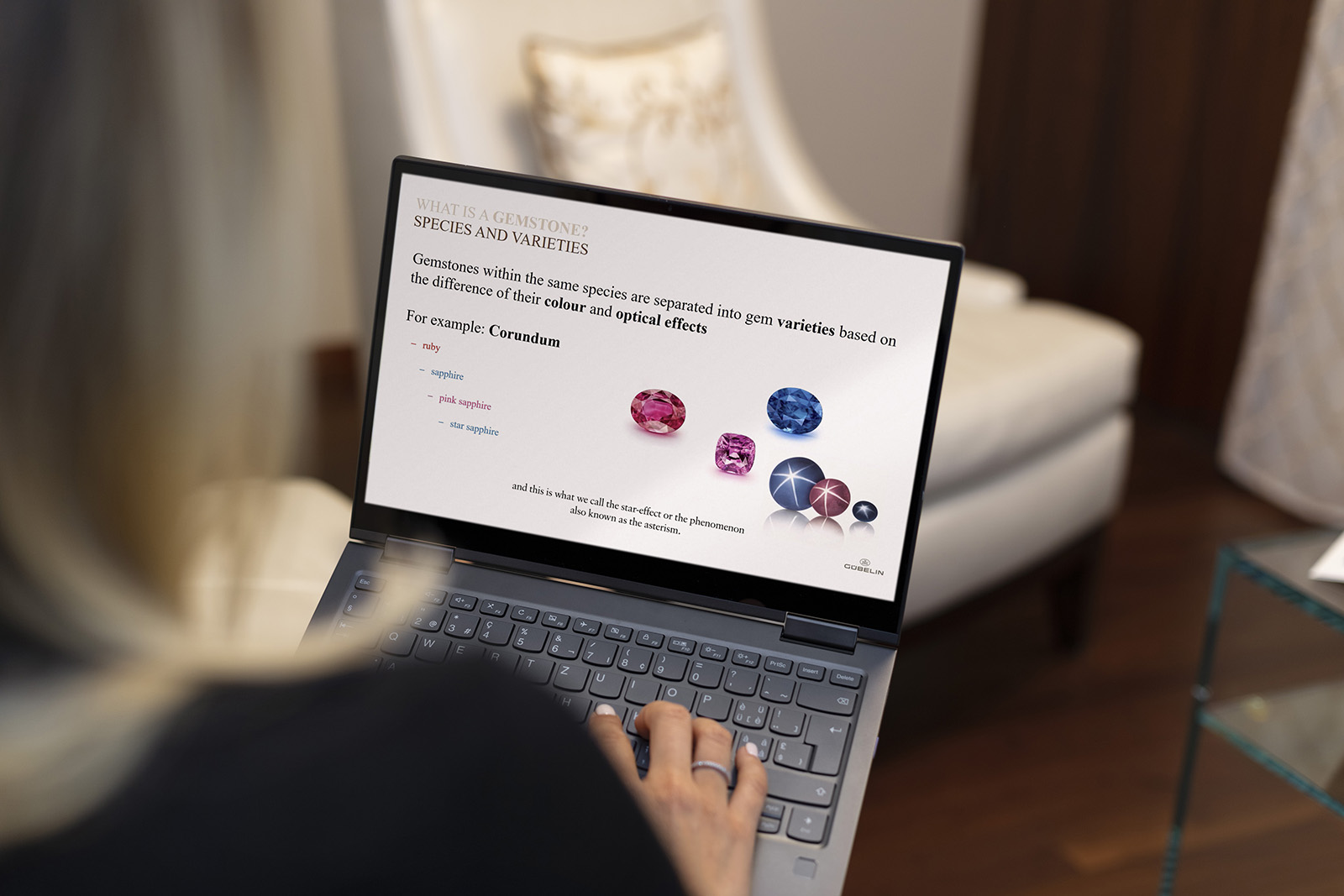 In fact, courses have been designed like a ladder, where each level builds on the next to make learning easier and more methodical. If you would like to reach an advanced level, it's important to start at the bottom of the ladder, rather than trying to jump straight to the top.
"Innovation, knowledge and digitalisation are key factors in our family-owned company. We continue to expand our digital competence with our online course. We can share our knowledge, inspiration and passion with interested persons all over the world — digitally," states Raphael Gübelin, President of the House of Gübelin.
The Gübelin Academy Coloured Gem Professional: The Basics online course is priced at 236 CHF; each of the four modules can be taken and completed individually and is charged at 59 CHF. The course is presented in English with subtitles. It is accessible no matter where you are in the world.