It is far too tempting to pass up an opportunity to see extremely rare gemstones. At this year's Luxury by JCK I spotted a number of rare specimens: sensational and hyper-rare grandidierite gemstone presented by Omi Privé, as well as a trademarked form of chalcedony, Peacock Aquaprase, at Le Vian. As for diamonds, there were plenty of exceptional examples, especially at Novel Collection which showcased a wealth of coloured diamonds and Grandview Klein, which presented a necklace with myriad unconventionally cut stones. And let's not forget the creations that wowed due to their sheer size and carat weights - statement diamond pieces shined from the stands of Rahaminov Diamonds and Norman Silverman. Now, let me present nine treasures that received my top marks!
The new Mademoiselle by Bellarri collection stood out with floral blooms of millennium-cut rhodolite garnet and topaz. The challenge is finding rhodolite in such long shapes that can be given this millennium treatment, while also having matching berry tones and saturations of colour. This very limited-edition collection contains pendants, earrings, a cuff bracelet and rings paired with diamonds.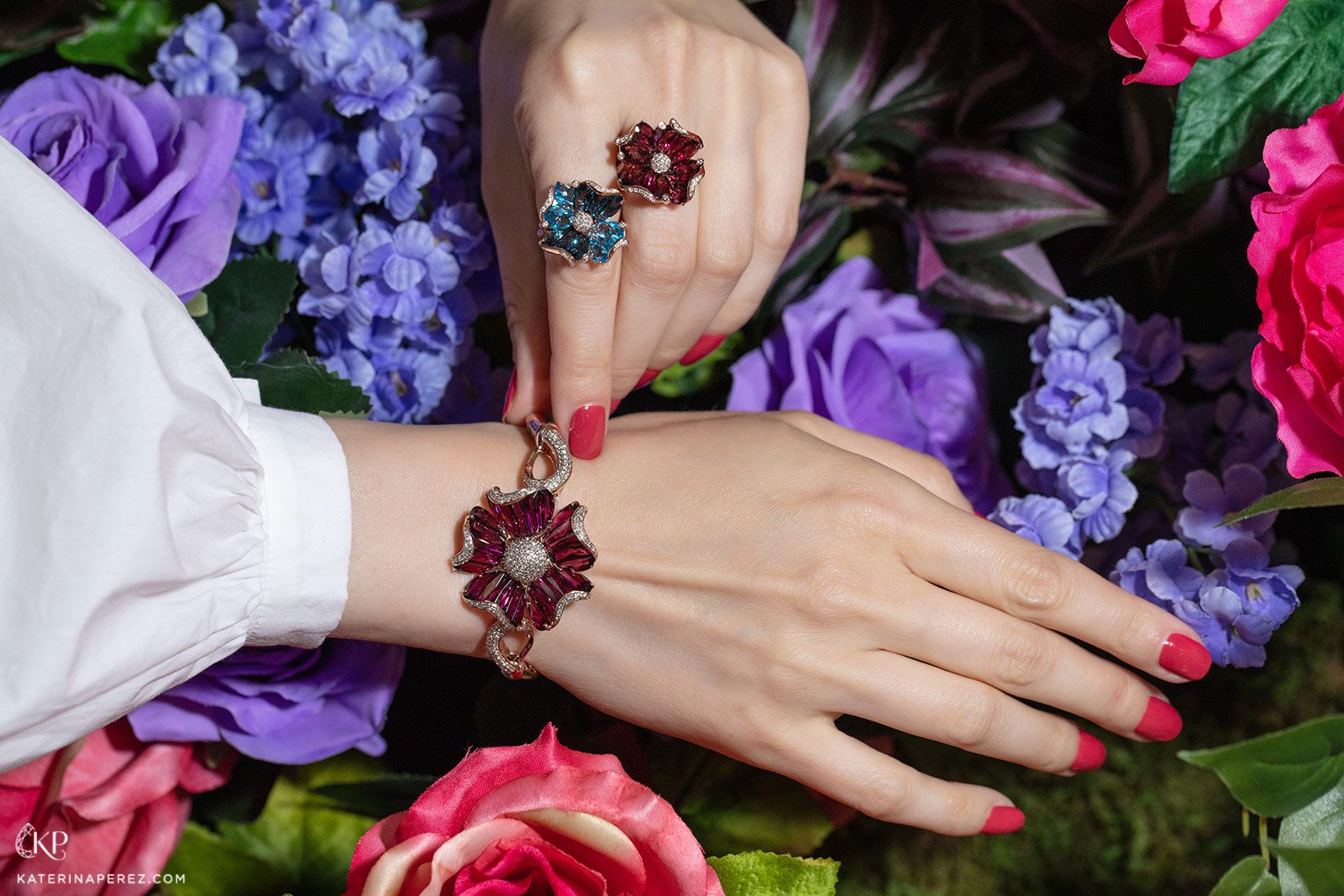 Aquaprase chalcedony was discovered by Yianni Melas relatively recently, and 'Peacock Aquaprase' is a natural blue-green variety with a mottled finish. Le Vian is using the gem to make a statement in a new series of jewellery, including this necklace set with large cabochons in a framework of diamonds, set in rose gold.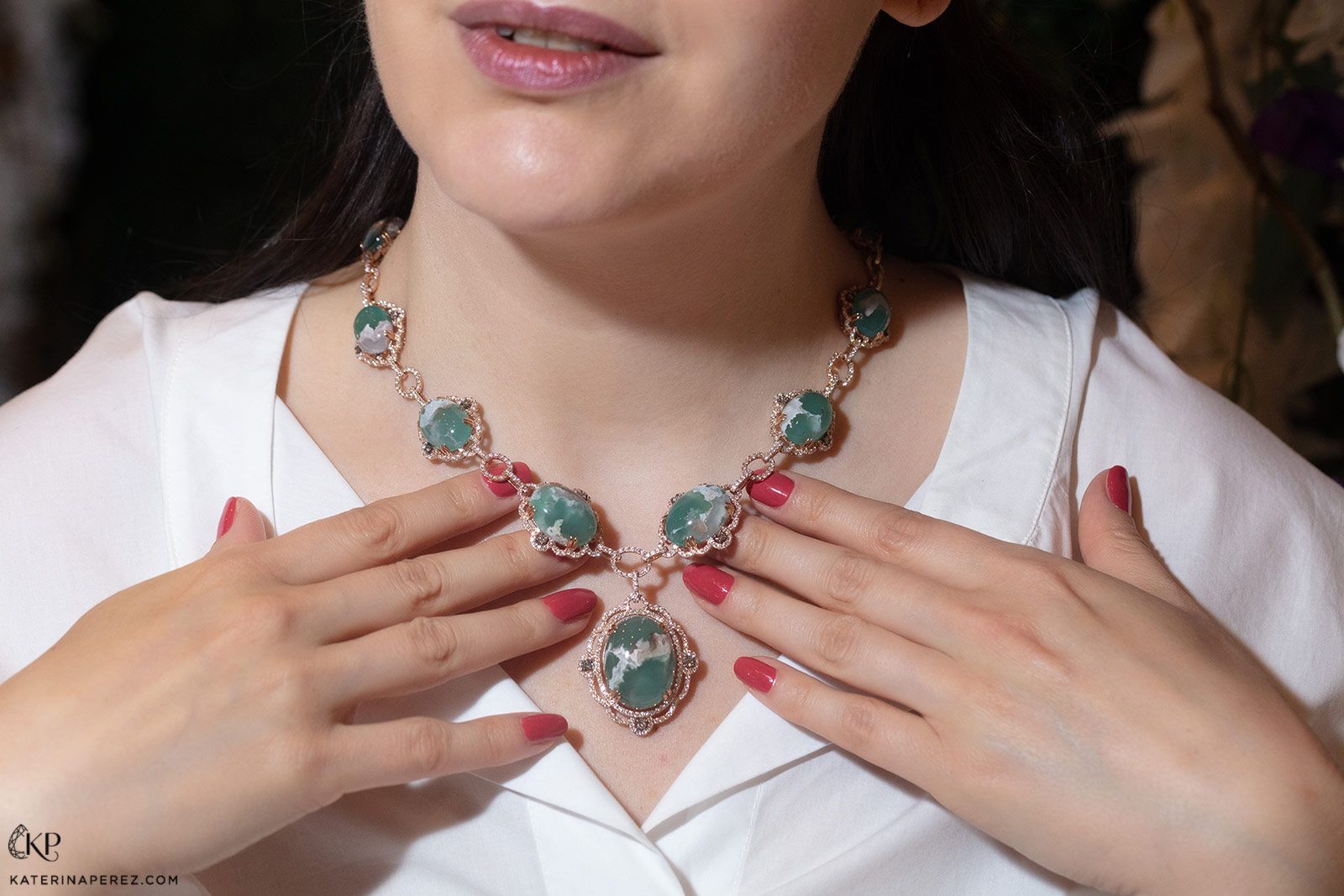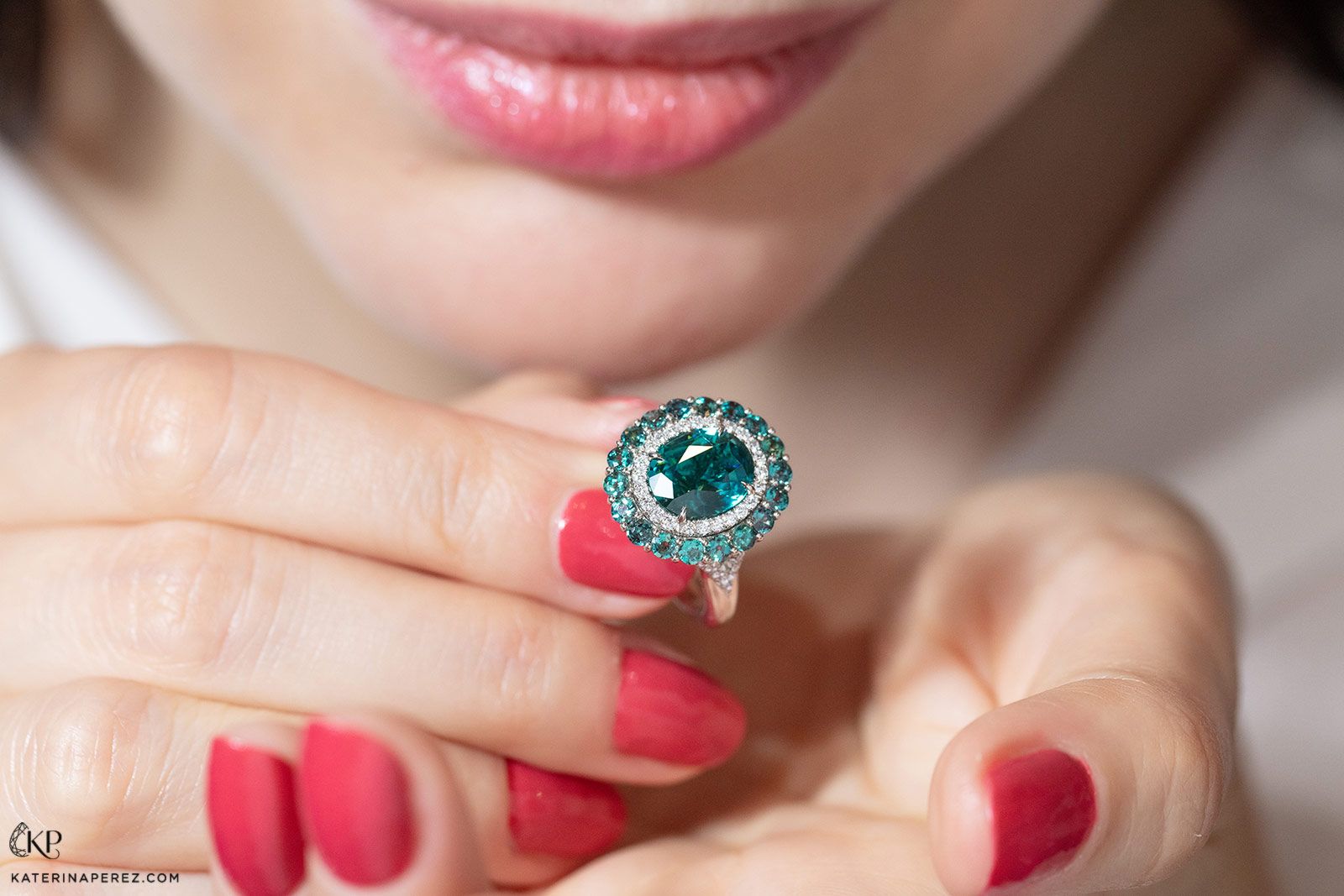 For large diamonds, I couldn't take my eyes off two rings at Rahaminov Diamonds. The first is a 15-carat radiant-cut diamond with trapezoid-cut diamond side stones in platinum, while the second is an 18.5 carat emerald-cut with tapered baguette-cut side stones, also in platinum. These two pieces were just a small fraction of an impressive diamond selection that the Los Angeles company had to offer to JCK Las Vegas visitors.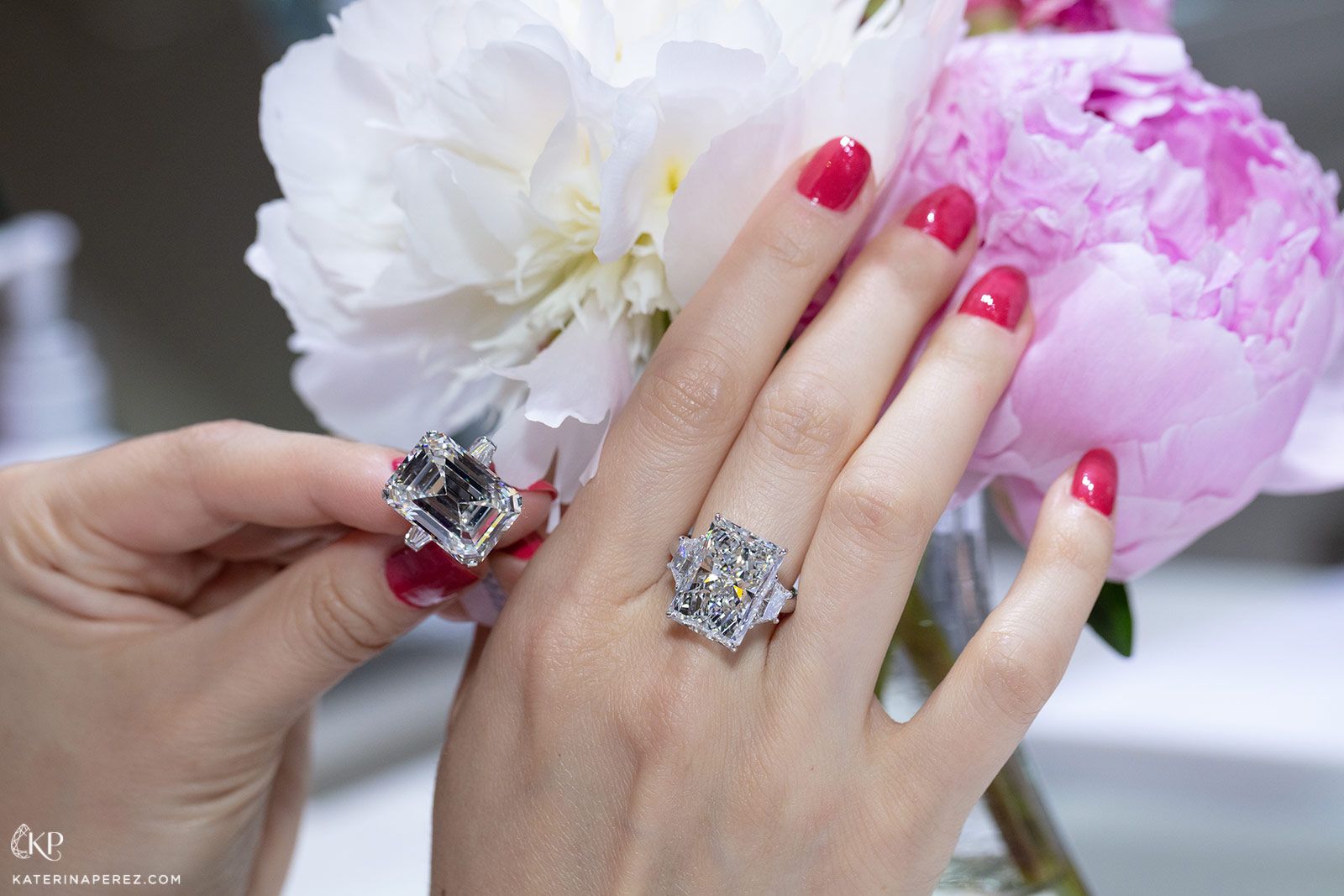 Hello Paraiba-like tourmaline! This necklace by Yael Designs really highlights the neon blue hue of this copper-infused tourmaline. The central stone is 9.23 carats and hails from Mozambique. And let's not forget the 14.73 carats of colourless diamonds that form the pendant and bezel-set diamond line necklace. What I especially liked about this necklace is the milgrain detailing on the gold setting.
Did you know that when a gemstone is especially rare it can have a GIA Monograph? This is a book that outlines further details about the gem and gives it a special place in the 'gemmology hall of fame'! As you will see on Instagram, this Novel Collection ring can boast a monograph thanks to 'The Majestic Diamond' – a 2.07 carat fancy diamond with a fiery orangey-red colour.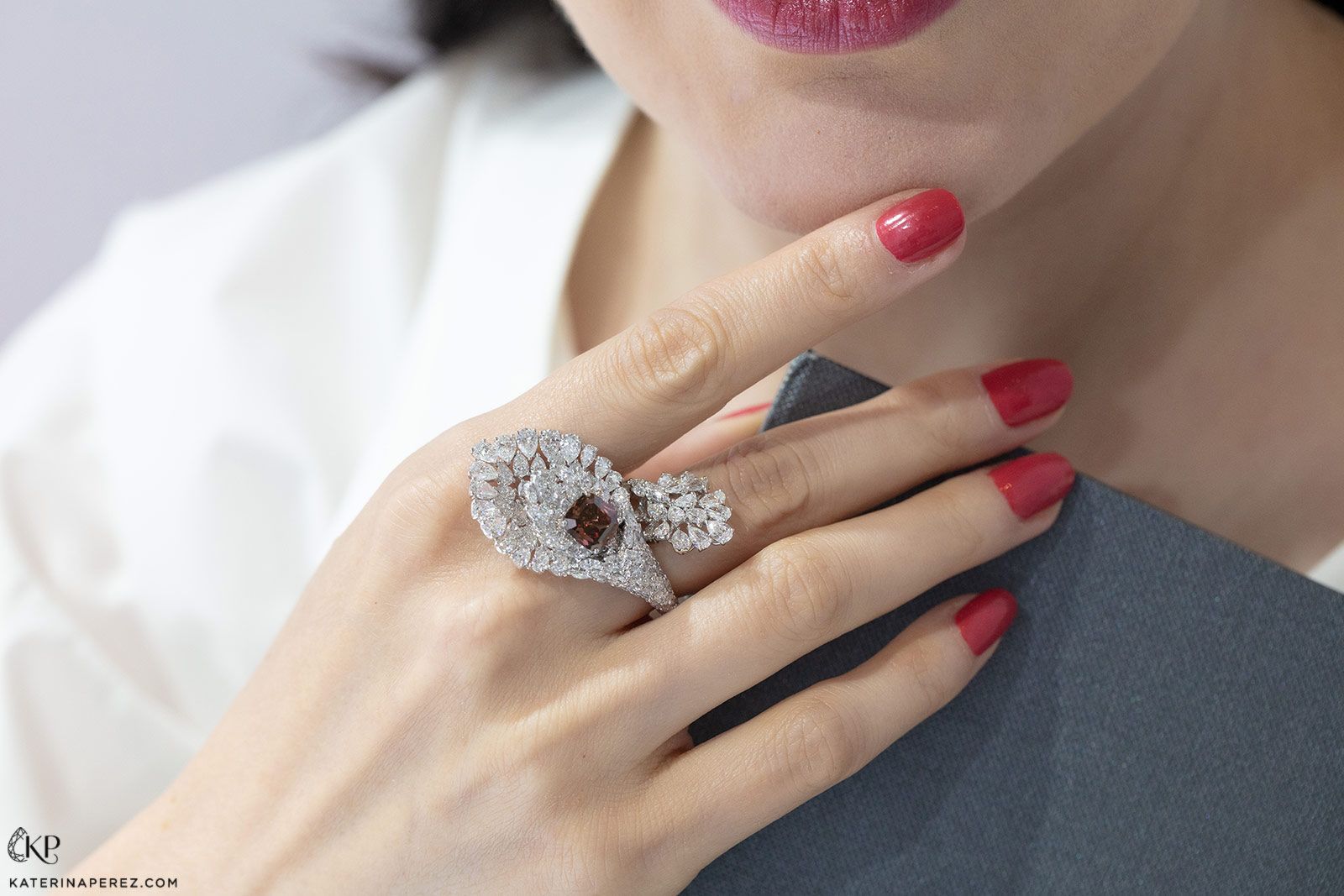 There's just something about a heart-shaped diamond that gets pulses racing. Norman Silverman presented this heart-shaped pendant with a 20-carat fancy yellow centre stone and a slimline border of colourless diamonds. Just look at the actual shape of the heart, it is nicely plump and well-proportioned, which is not always the case when it comes to heart-shaped diamonds.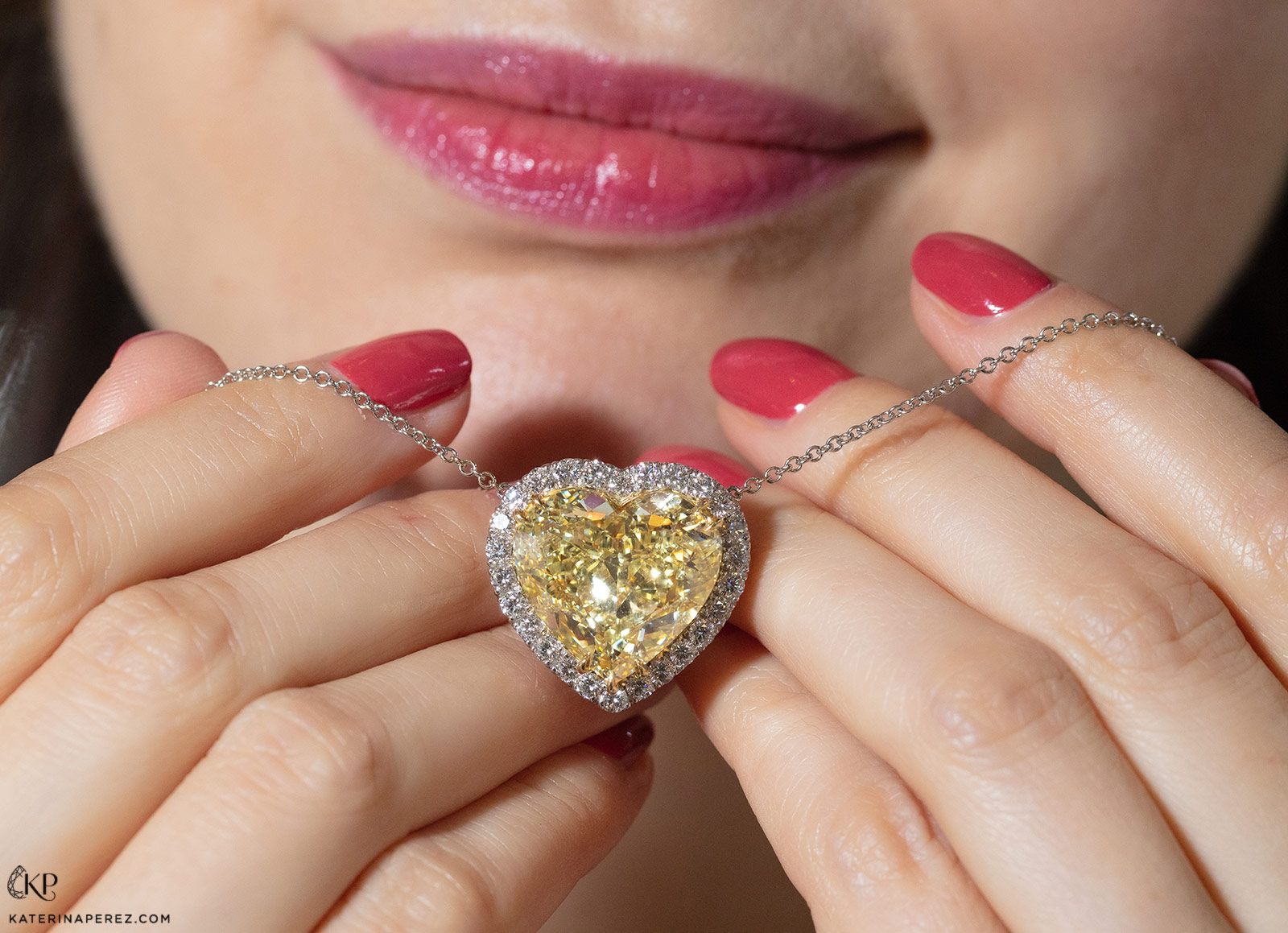 While visiting the stand of Thai brand Sirus Tanya, I discovered this necklace set with a 14.45 carat Colombian emerald hanging from a line of fancy-cut diamonds. It's the minimalism and sleekness of the piece that really inspired me, as they say, 'less is more'.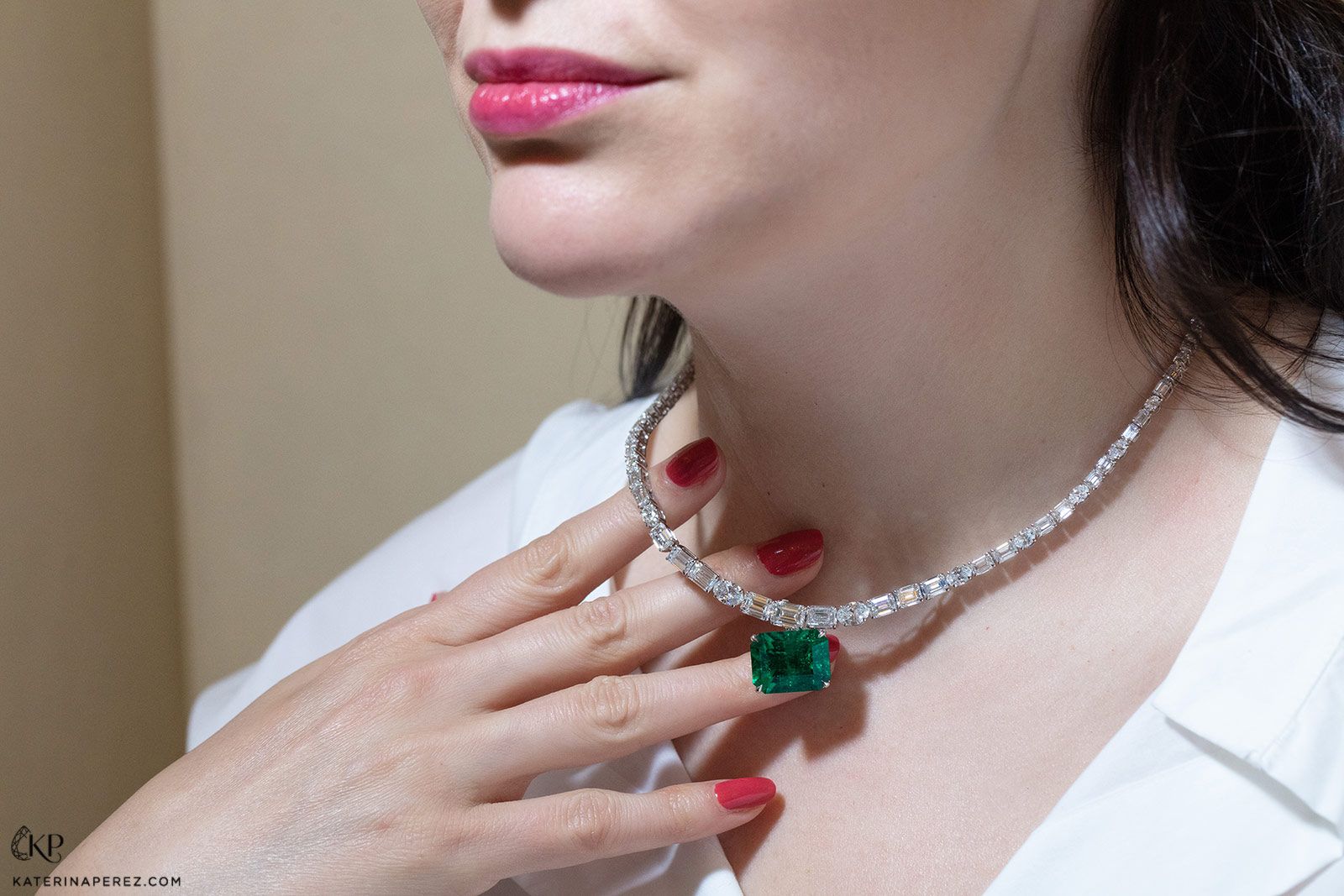 For true depths of deep blue colour look no further than this necklace by Grandview Klein, which has offices in New York, Tel Aviv, and Hong Kong. The piece is set with 286 gemstones totalling 276.55 carats which include blue sapphires, fancy-cut colourless diamonds and yellow diamonds. I personally loved how the yellow diamonds shine on the back of the neck to create an element of surprise.
If you had the opportunity to visit Las Vegas this year, I am sure you have formulated your 'stars of the show' list. This year's fairs presented colour, creativity and craftsmanship in ways that made seasoned jewellery writers stop in their tracks. If you saw me in the halls, I was either taking pictures or frozen to the spot, asking for a second look.