Back in the day, the owners of Fabergé jewellery were most demanding clients, keen to get their hands on original specimens which could one day become family heirlooms. However, as time has gone by, Fabergé egg design has ceased to operate on such a personal level. Today, the brand demonstrates its timeless style, individuality and taste when creating jewellery for any modern woman. Their latest collections, Secret Garden and Summer in Provence, are testament to this.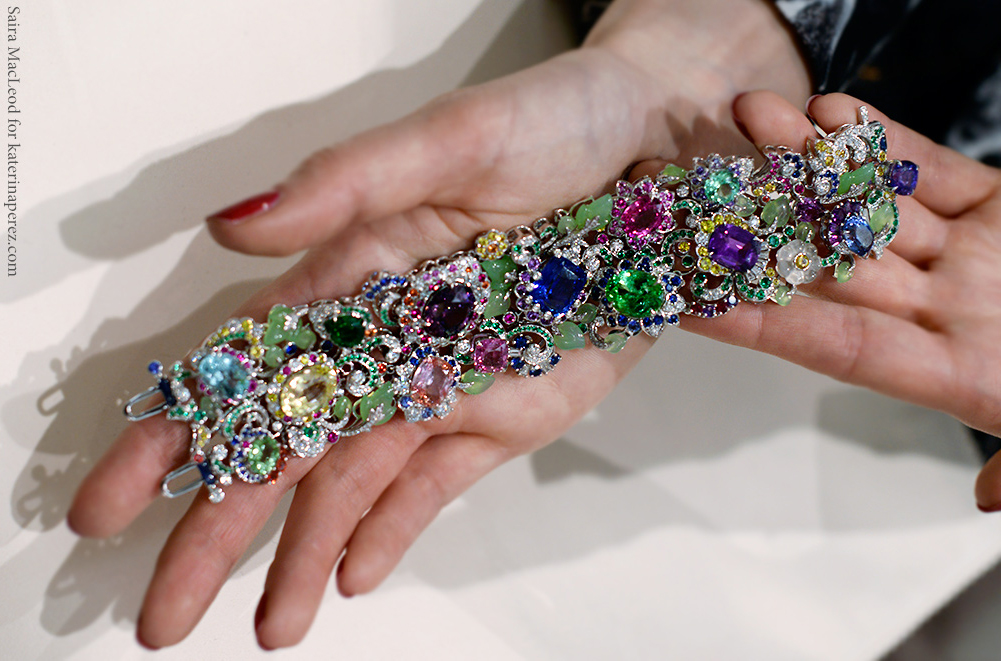 There is an argument for saying that the Fabergé brand reinvents itself with every new collection, gradually distancing itself from the designs which once made it so famous. These new pieces are a bold combination of bright colours, like something out of a Marc Shagall painting, and an array of flowers in full bloom, a motif taken from the archives of Fabergé design.
"A key feature of our new range of products is the combination of bold colours. In the past the designers of Fabergé would collect the gemstones they wanted and then use these as the basis for building a colourful piece of decorative design; and this is what we still do today. Every new precious stone in our latest jewellery collections was chosen one after the other based on those that have already been selected for the design", explains Natalia Shugaeva, the House's Design Director.
It is worth talking about each of these collections separately. So let us start with the Secret Garden which is comprised of ten pieces, split into two jewellery sets which capture the colour burst of blossoming flowers.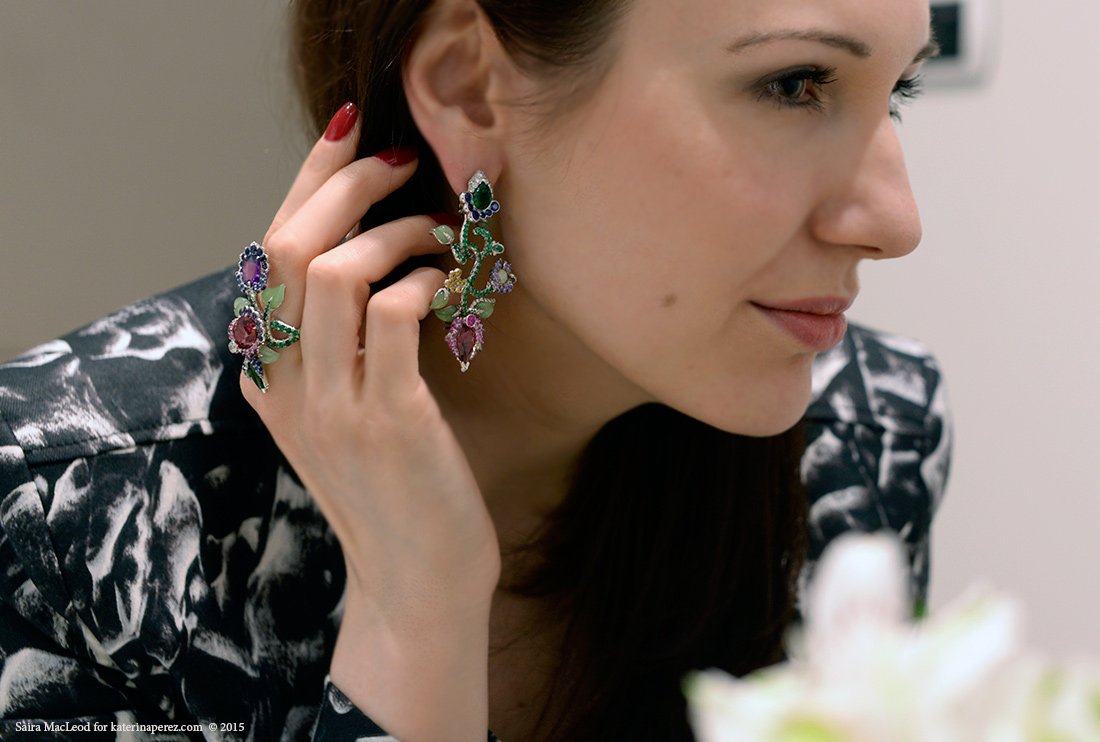 In the Secret Garden collection the Fabergé masters have used a kaleidoscope of techniques – a winning combination of gemstones, a firework display of different colour shades and bags of character – to explore the themes of nature. "The one I enjoyed working on the most has to be the bracelet, where I use a myriad of precious stones, including multi-coloured sapphires, emeralds, spinels and many others. Its flexibility and the different ways of fastening the jewels really allows it to breathe. Check it out for yourself, it is an absolute jewellery feast!" says Natalia.
Summer in Provence, a theme which has proved the inspiration for so many artists, is here transformed with freedom of spirit by Fabergé into an unforgettable set of jewellery. Diamonds, emeralds and sapphires pour down each of the pieces in a cascade of colours. They are also decorated with patterns and enamel that reflect Russian folklore motifs. As is the case with Secret Garden, the necklace from the collection features a jewellery Easter egg which, like its flowers, is a symbol of regeneration and rebirth.
So are you looking for asymmetrical earrings or cocktails rings to transport you to the sweet summer scenery of the French Riviera? Or perhaps textured and layered ribbon necklaces with brushstrokes of gemstone which remind you of the fabric of a summer dress? Any of the pieces from these collections would be a fantastic example of the exquisite craftsmanship and ceaseless artistic potential which Fabergé has to offer. KP
Thank you to Saira MacLeod for the photographs taken at Baselworld 2015. Jewellery images are courtesy of Fabergé