It was only in the early nineties that fashion brands embraced the importance of creating their own watch lines inspired by their own fashion collections. Nowadays, almost every big fashion brand has its own watch collection catering to all kinds of budgets. Let's have a look at this year's watches by the high-profile fashion brands, which are perfect for the fall season.
Fendi presented Policromia, a jewel watch created by Delfina Delettrez Fendi inspired by the Colosseo Quadrato (Fendi's new headquarters in Rome). The Policromia watch is a quartz watch that represents avant-garde Fendi through its design. Made of different materials, including gold and diamonds, the Policromia timepiece is a statement for the Fendi 'IT' girl.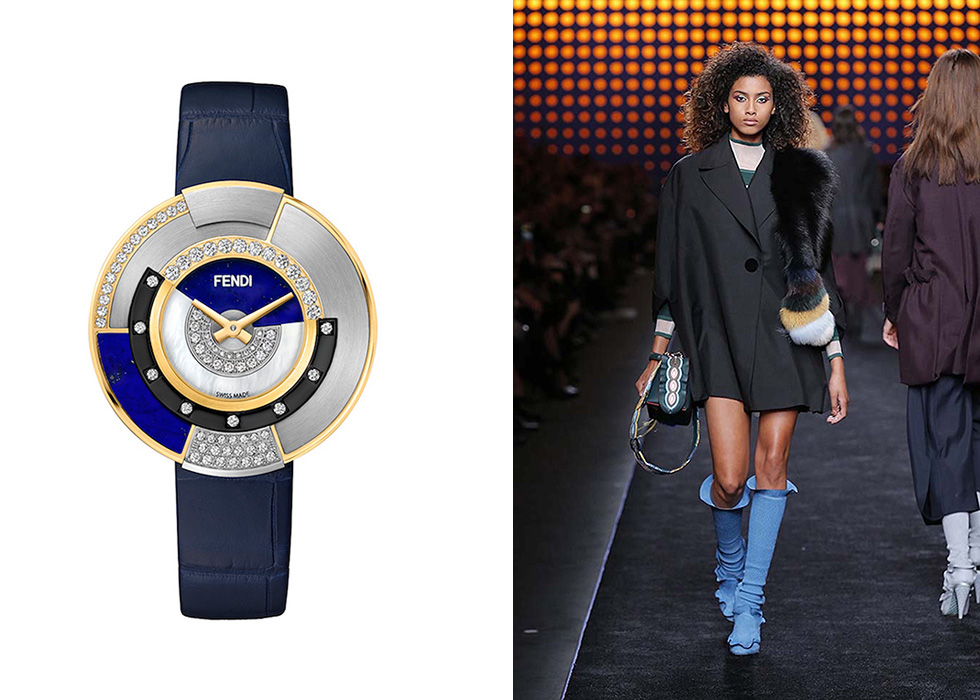 Dolce&Gabbana showcased their DG7 Tapered watch, a white gold quartz model powered by ETA movement. Embellished with rubies on the bezel and baguette-cut diamonds on the dial, the watch explores the luxury path that the Italian duo took after discontinuing their second line D&G in 2013. Combined with a short dress of their Fall Winter 2016 collection, the DG7 Tapered watch is the perfect accessory for a glamorous party.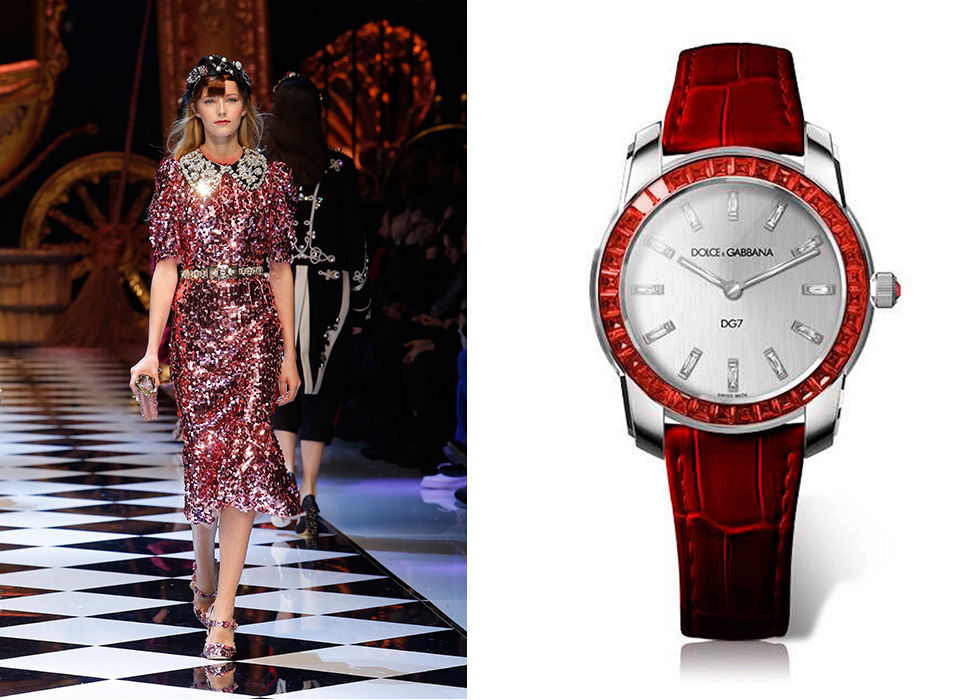 This year, Chanel presented its new BoyFriend watch inspired by the iconic N5 fragrance bottle. The concept behind this line is that a woman "borrows" her boyfriend's watch. The new timepieces are available in pink gold or white gold with or without diamonds in small, medium and large size. While the first two have a quartz movement, the large version of the watch has a manual movement. This timepiece perfectly represents a Chanel woman, who wants to express her Parisian attitude on the go. The new series will be available from September 2016.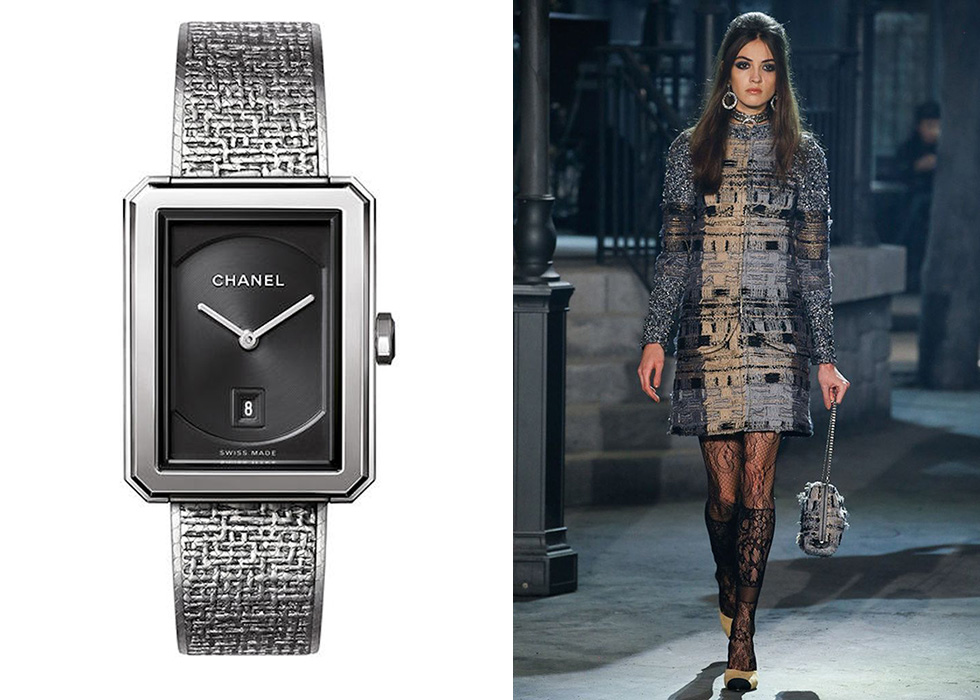 Dior's timepiece, an ultra-feminine Dior VIII Grand Ball Plissè Ruban watch line, is an homage to the French Maison ball gowns collection. As Monsieur Dior once said: "A ball gown must be the one of your dreams, and must also make you a dream-like creature. In my opinion, a ball gown is just as important a piece in a woman's wardrobe as a suit. And so wonderful for morale…" Dior VIII Grand Ball Plissé Ruban watch is an automatic artisan masterpiece that is limited to 188 pieces. The silver tone opaline dial is inspired by a ball gown movement and adorned with graded pink lacquer, diamonds and white mother-of-pearl inserts. An everyday watch? Yes, if worn with the right attitude.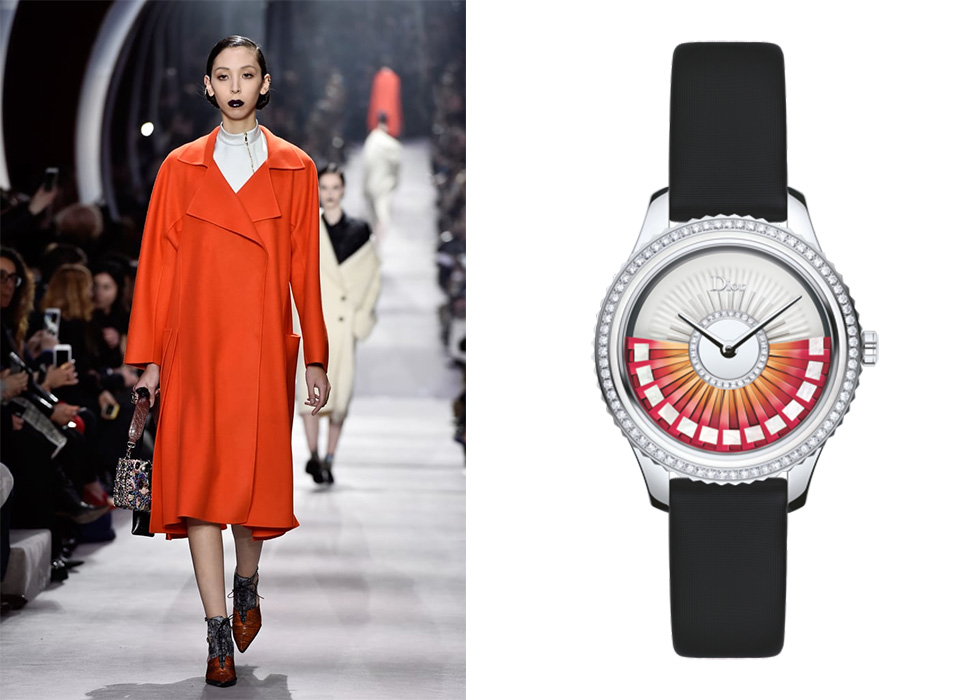 Since Ralph Lauren launched the Stirrup watch for woman in 2013 – a tribute to his love for equestrian style – it has been one of its best sellers. Available in different versions with straps in steel, leather, white gold and pavéd diamonds, the watch has models with or without the seconds hand. The showstopper full pavé diamond version features 2,017 diamonds totalling 20.35 carats – its white gold case has a timeless design. Incredibly chic.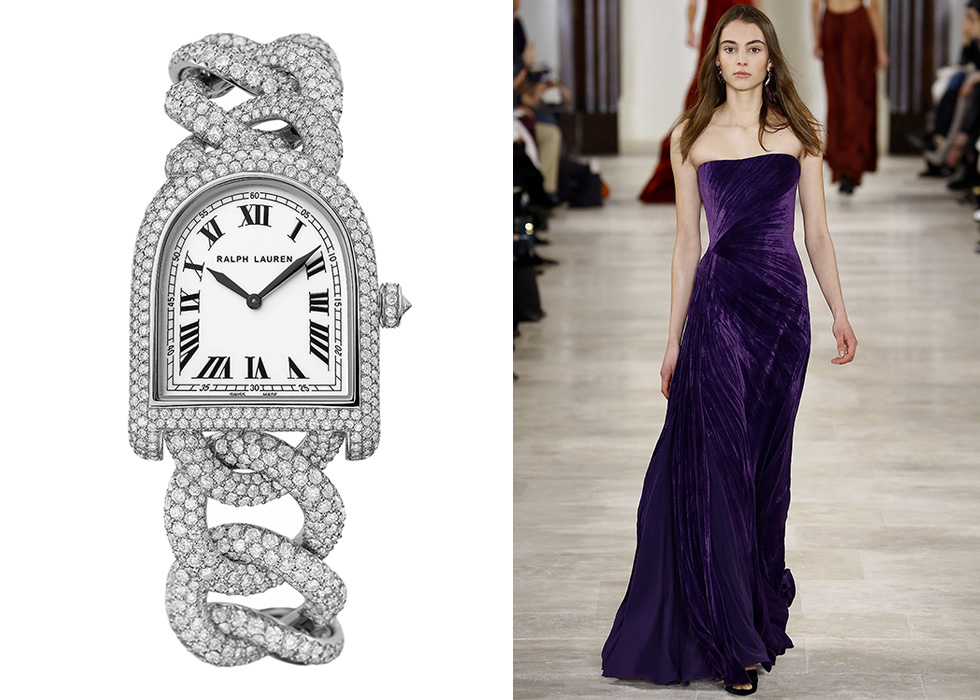 Louis Vuitton, an industry leader in fashion watches, presents an exclusive version of the Tambour watch – the Tambour Blossom Spin Time in 18k white gold case set with 336 diamonds totalling 4.32 carats. Its dial is embellished with 644 diamonds of 1.55-carat, mother-of-pearl and blue-shaped monogram flower. Truly gorgeous.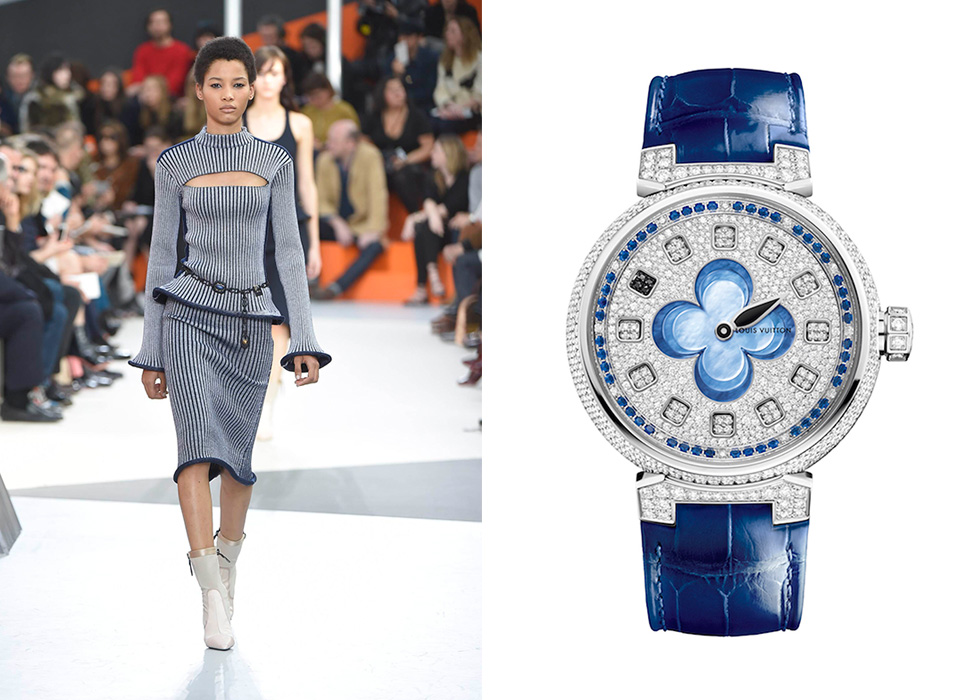 Hermés, always inspired by nature, launched two 'wild pieces' for its watches collection: Arceau Tigre and Pocket Panthère, both a work of art in terms of horological and artisanal skills. The one-of-a-kind Pocket Panthère is inspired by Robert Dallet's illustrations. It is notable for the mesmerising Panthère illustration that was made possible thanks to a four-week enamelling process and 75 hours of engraving. The Pocket Panthère is embellished with a Havana alligator strap and matching pouch that gives an adventurous attitude to the woman who wears it.