The history of St. Valentine is one which has many possible origins, attributed to tales of various saints and holy figures. The only certainty is that the legend which the name bears was created during the ages of romantic and religious enlightenment - when acts of human kindliness, love and empathy were seen as having a spiritual connection.
The deep red colour which we all associate with this international holiday hails from the colour of the anatomical heart, and has eventually become as intertwined with the notion of Valentine's Day as the heart symbol which we recognise universally today. If you look for a jewelled gift with a touch of red, there will be many options awaiting you, from jewels with sparkling red gemstones to pieces embellished with scarlet enamel.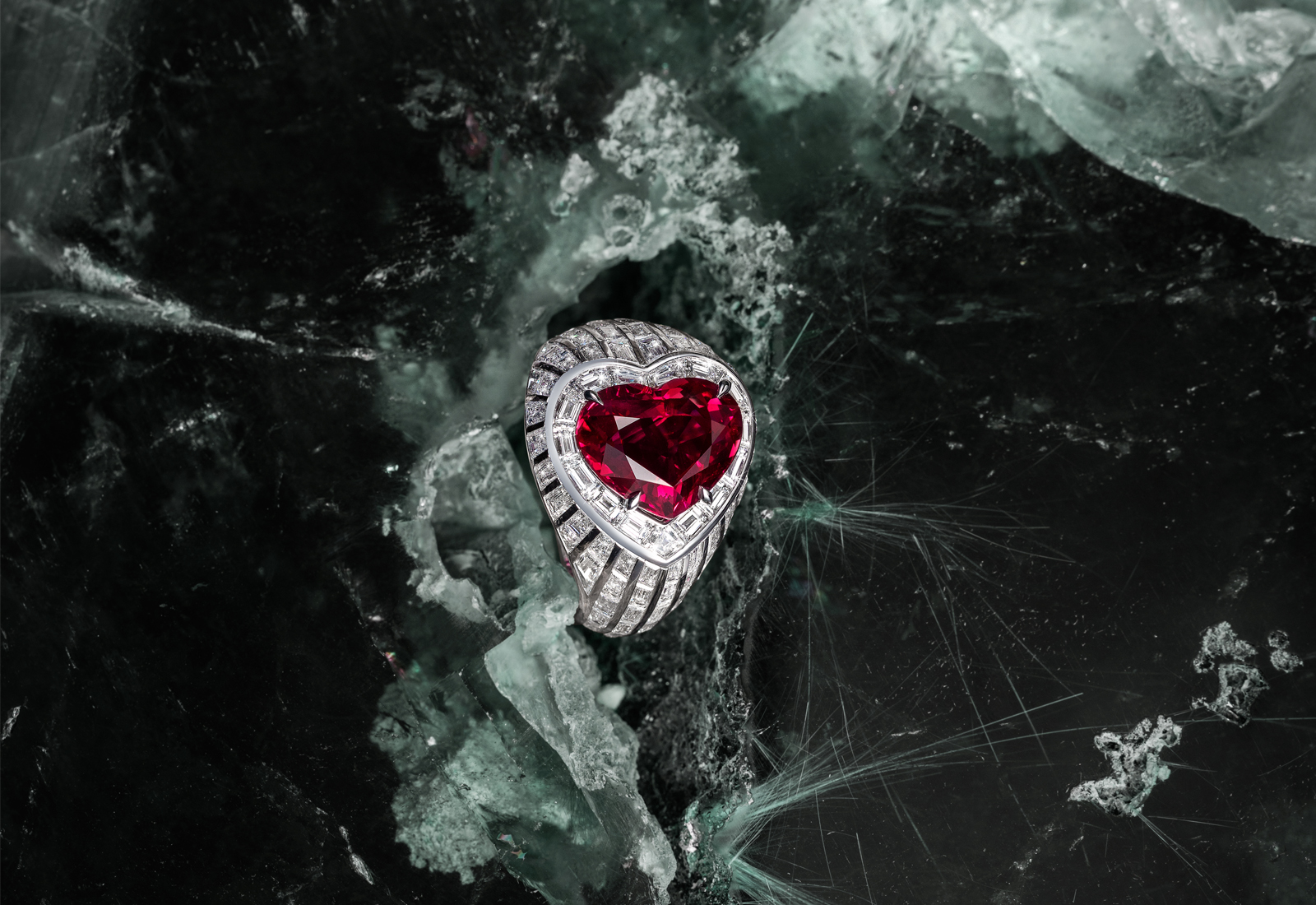 Rubies have been referred to as 'King of Gems' across centuries, cultures and religions, and are certainly the most famous and sought after red gemstones. However, the spectrum of red hued 'rocks' available in fine jewellery doesn't end there - and includes deep red rhodolite garnets, rich red rubellites, bright red spinels and even extremely rare fiery red Bixbite (red beryl).
Especially for Valentine's Day, I have selected a number of fine jewellery pieces as well as watches with dominant red colour fused into creative design. These are the examples of how fine jewellery houses all over the world show their adoration and love for the colour of passion.