Maral Melhem, founder of the VMAR brand, has developed an excellent taste and a clear notion of what an ideal piece of jewellery should be having spent 20 years working in sales for the world's most eminent high jewellery brands: Chopard, Bulgari and de Grisogono. By 'interacting' with items of such a high value, not only in terms of their price tag but also the ideas behind them, the young Maral became extremely adept at sensing the exquisite and differentiating an outstanding design from a mediocre one. This is what prompted Maral to establish her own brand, an enterprise where designs are created by a range of different creatives under her supervision.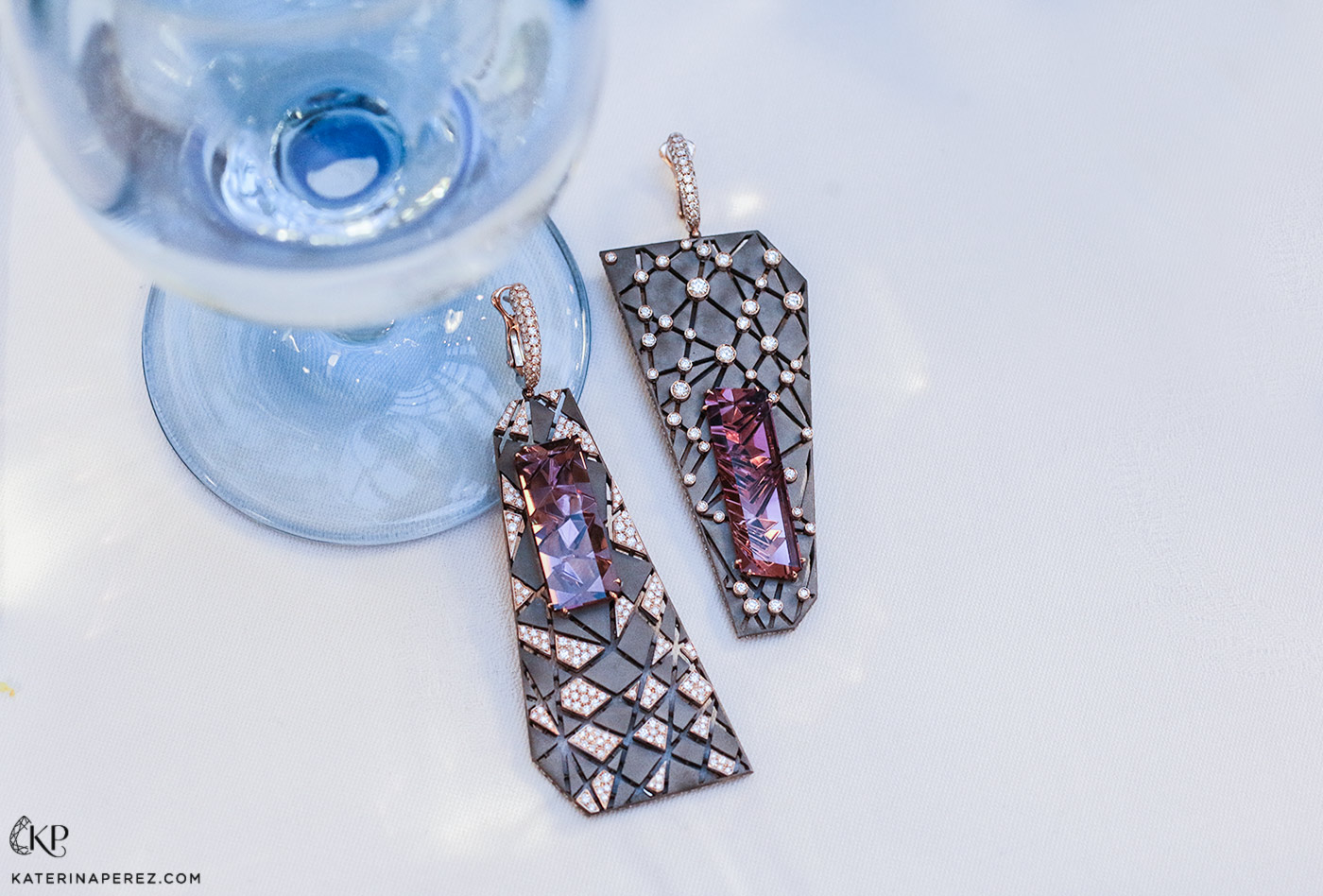 "In October, the brand launched several permanent collections and now I want to focus my attention on making individual pieces using inimitable gemstones like, for example, these earrings made with pink tourmalines cut at the Mushtainer atelier. I fell in love with them the first time I saw them! As is the case with all the gemstones that come from that workshop, their appearance is so unconventional that I couldn't help myself: I had to highlight their unsual aspects through my design," says Maral.
Incidentally, the stones scarcely differ from one another, both in terms of their appearance and also their carat weight: one of the pink tourmalines is 17.50 carats, the other – 17.60. "In order to accentuate their respective distinctiveness, I decided to go for a Toi&Moi style design, creating a right earring that was visibly different from the left," VMAR's founder continues to explain. And it's true: this bold decision has given these titanium and pink gold earrings their flair.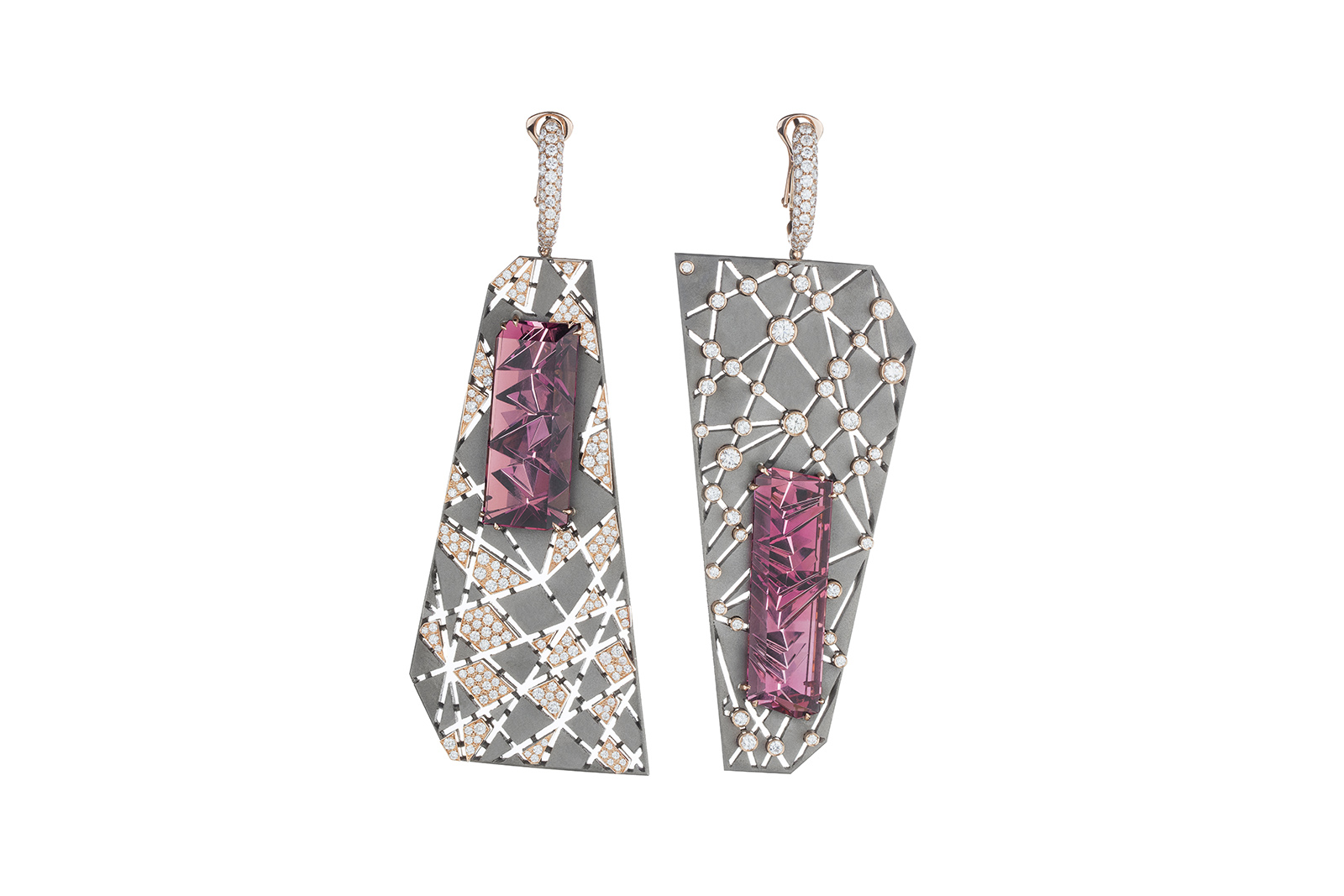 I was particularly intrigued by the work that had to be done on the metals to bring them together. Due to the natural properties of titanium, it is impossible to fuse it with gold. Therefore, in order to combine them, the jeweller had to scrape out about 30 miniature mosaic pieces: triangles, quadrangles, pentagons, which were also affixed to the surface of the polished grey titanium. They replicated the pattern outlined on the surface of the metal, reminiscent of a constellation. That is why the earrings were named 'Orion&Auriga', after the celestial bodies.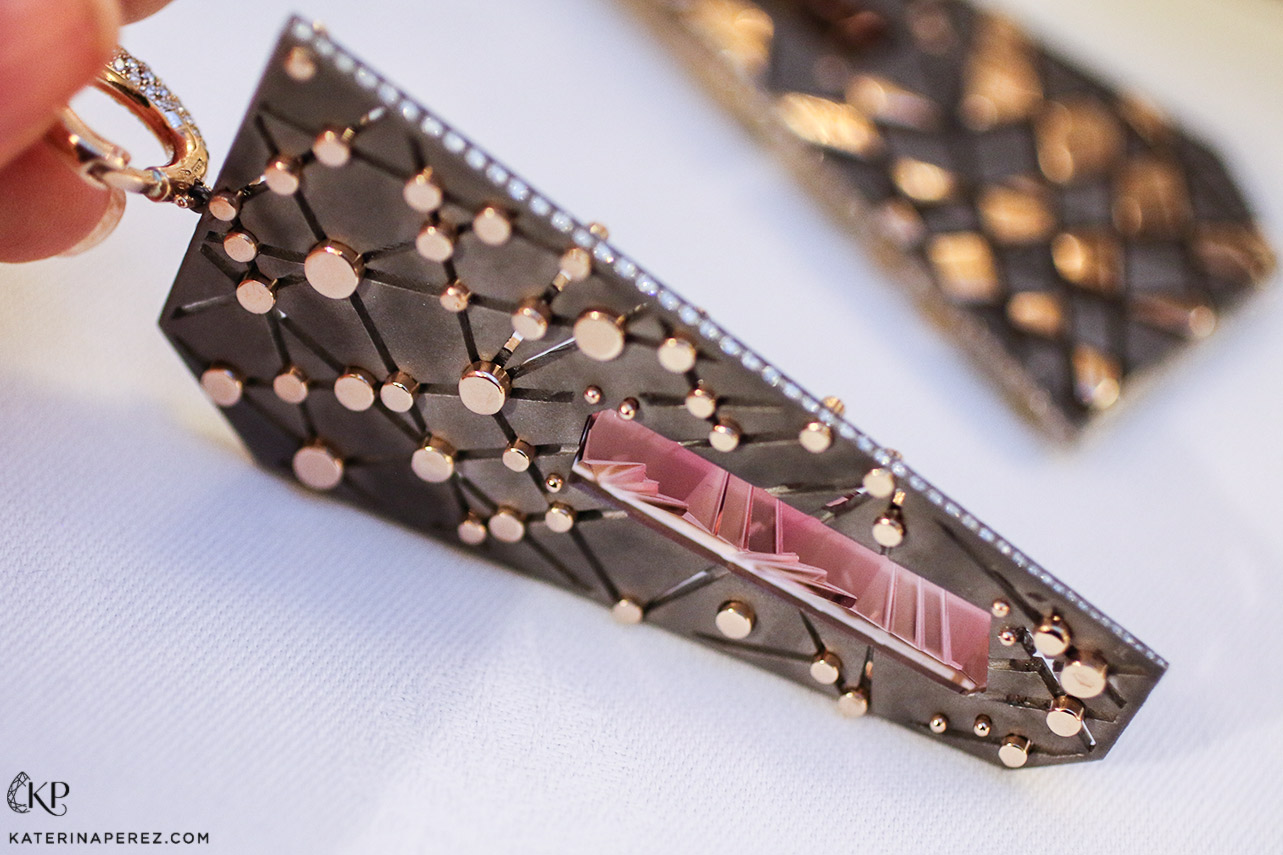 "The jeweller had to drill right through the titanium and seal all the perforations with gold elements. This was also done so carefully and precisely that the earrings look beautiful both on the outward facing side and on the inside. In fact, their owner was the one who decided which side she wanted to wear them on as they can be turned whichever way you like – they look equally attractive either way," Maral tells me.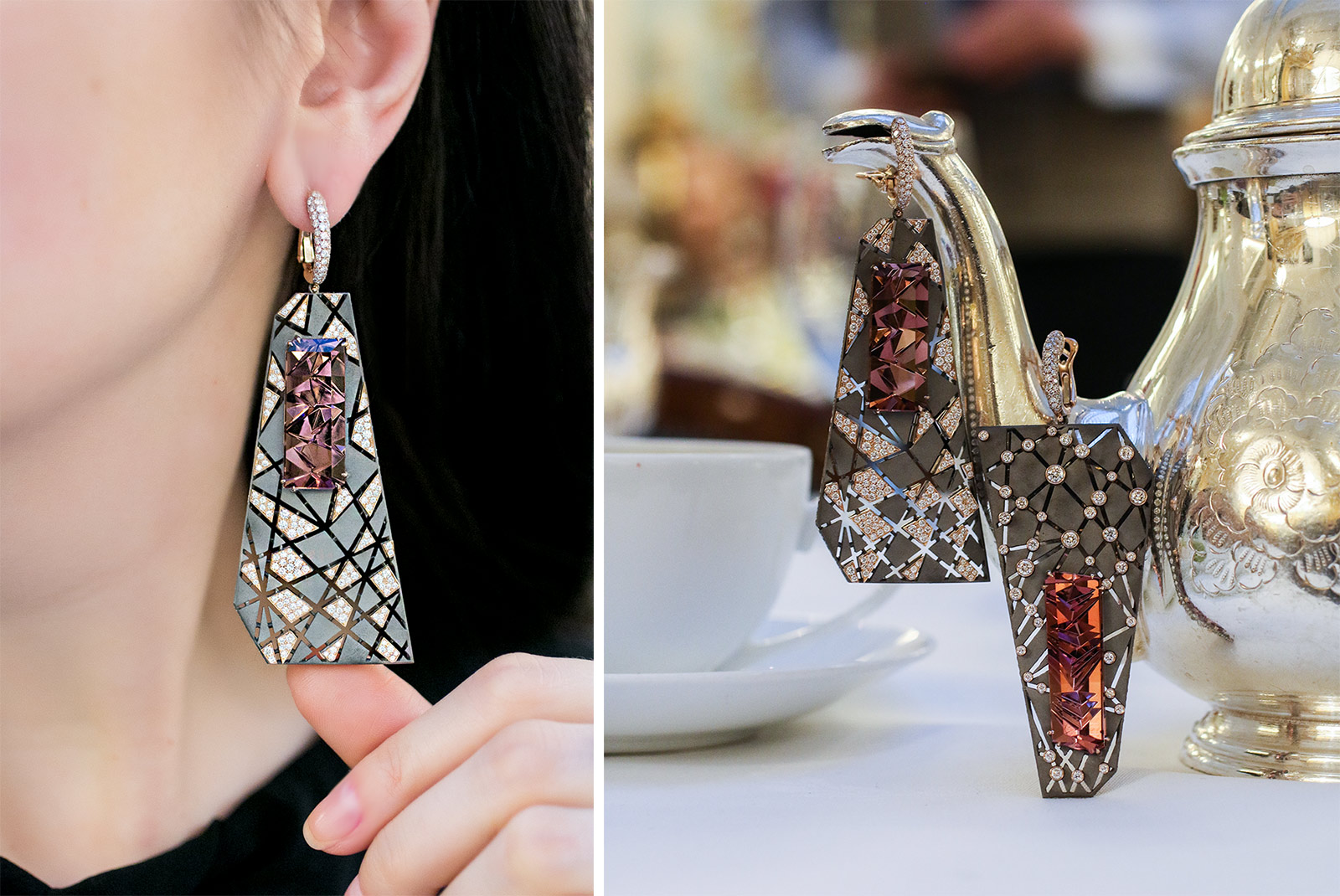 I will never tire of saying it: what makes high jewellery so different from the work offered by commercial collections is primarily the consideration given to the very smallest details. A jewel that is entirely unique has to be stunning, no matter which angle it is looked at from. In the case of these VMAR earrings, even the delicate outline around the perimeter of the titanium plate was thought of: it is covered with tiny diamonds, from stones which are so small as to suit an ear lobe to a large diamond which means the earring is practically dangling down to your shoulder.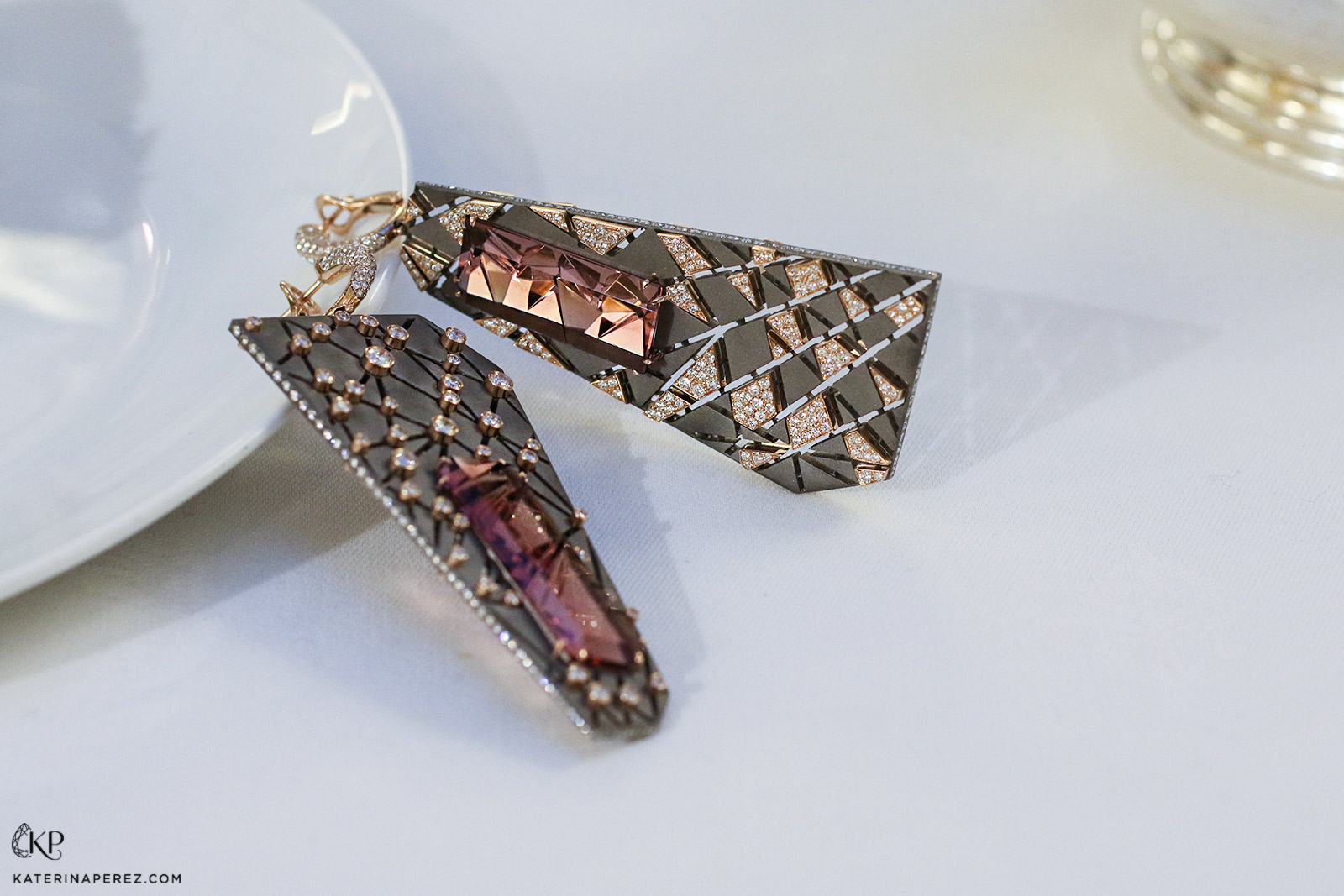 I keep remembering how, when I met Maral, she could not stop telling me that "this is one of several jewellery pieces that I have seen in my career in this industry which cannot be faulted". I think the same is going to be said of the matching ring that goes with the earrings which is currently in its production stage.