"I am the owner of VMAR and its founder, but I am not a designer. My idea was to take a completely different approach to running a brand and establish VMAR as a platform for young and talented designers to showcase their work under my direction. Every collection that we are planning to launch will be envisioned by a new person - not necessarily a jeweller - whom I discover and whose style is suitable for my brand," Maral tells me over dinner in Beirut.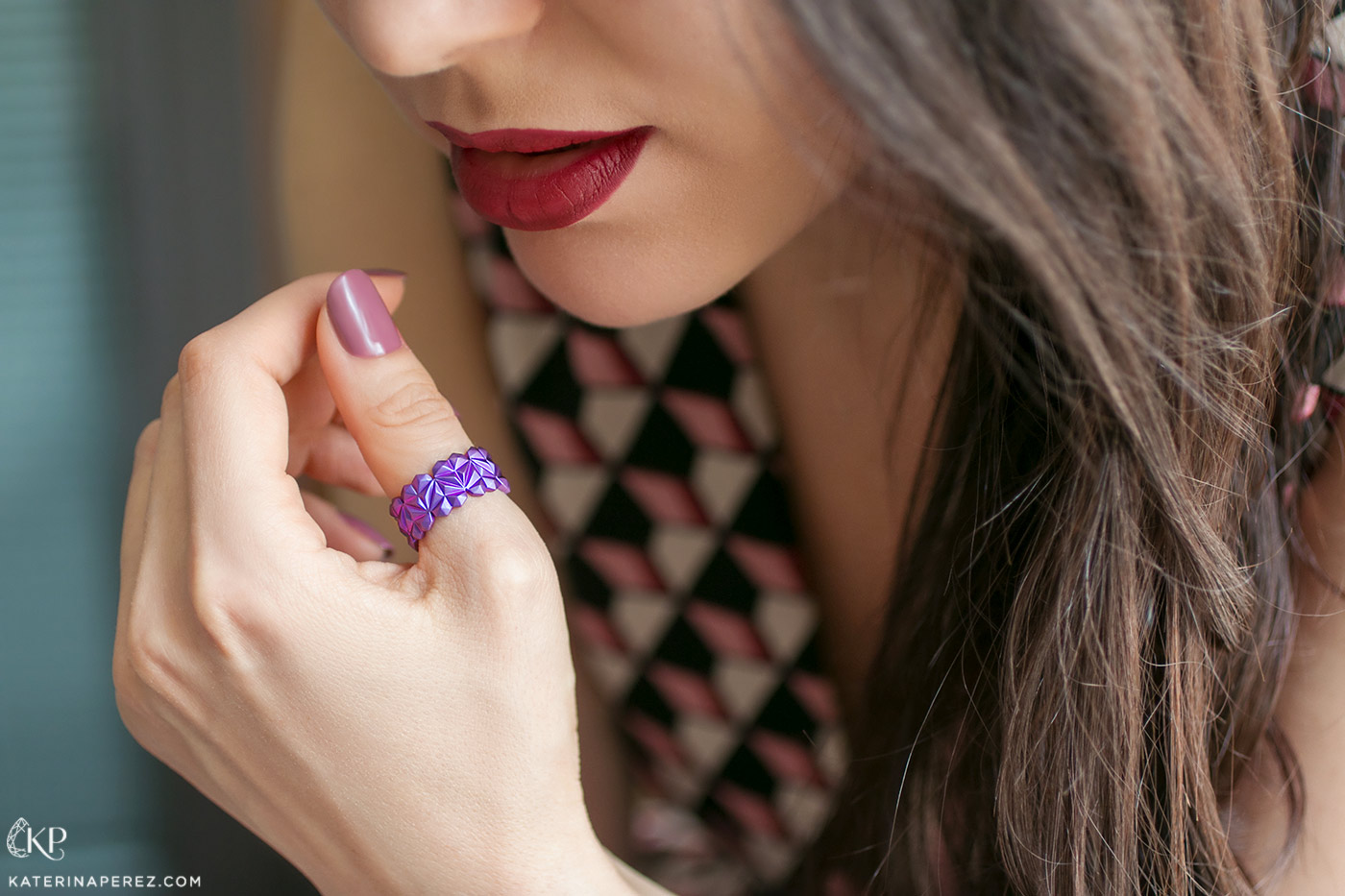 I recall several months before our meeting, when I received a phone call from Mariana Wehbe - a friend and the PR agent of VMAR. She was excitedly telling me about this jewellery that I simply had to see with my own eyes. I must admit that I was intrigued; Mariana knows my taste and the scope of my expertise – she would not encourage me to travel all the way to Beirut to see something mediocre. So, I flew to Lebanon to meet Maral – an affable woman who is as obsessed with jewellery just like me.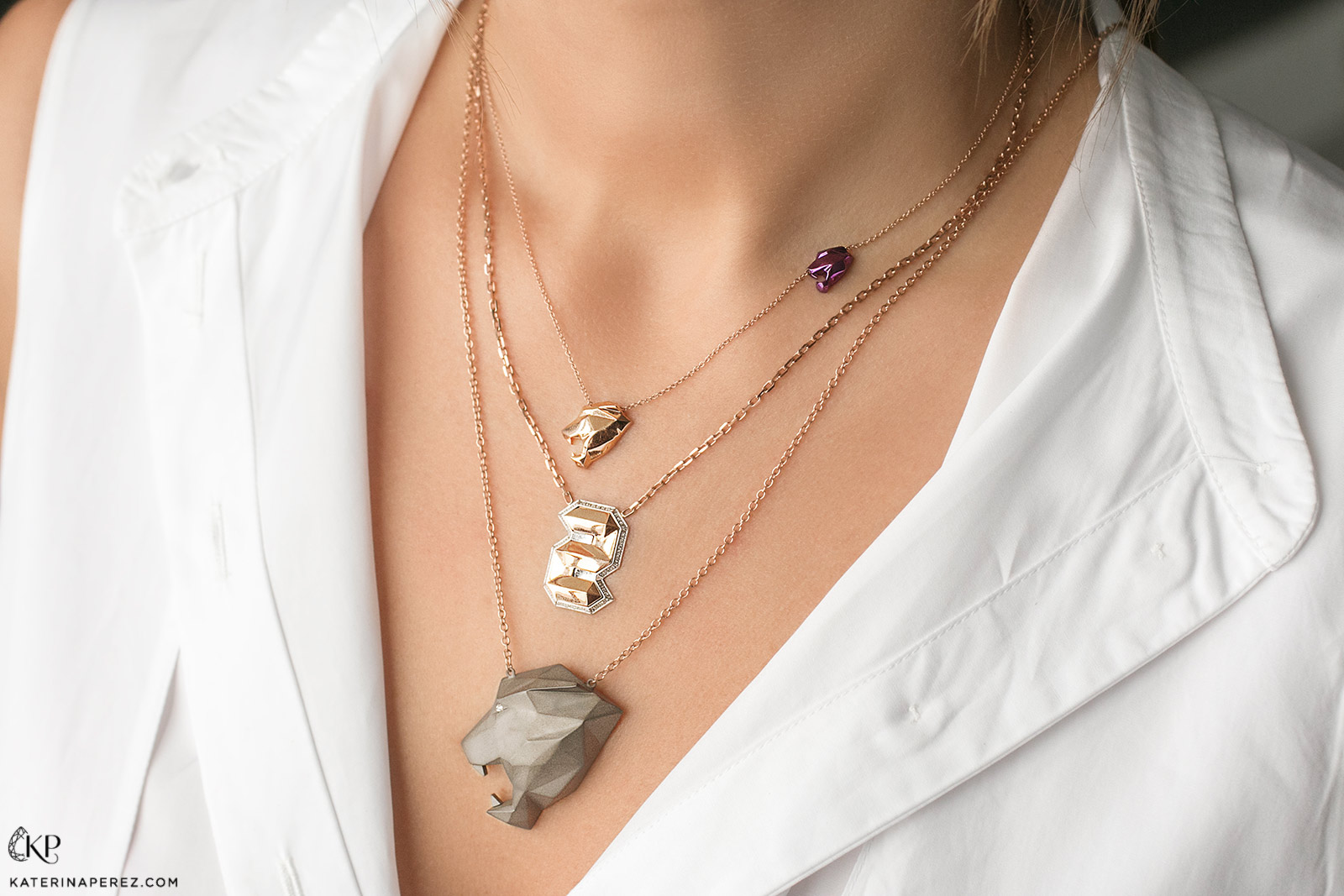 Our meeting began with her story: "I have worked for Bvlgari, Chopard and de Grisogono, and also had clients with jewellery that they didn't want to wear. I offered to redesign their pieces, as I've always had different design ideas. Being a gemmology graduate has also helped me to source gems for my clients. All of them were delighted with the results and this is when the idea to create my own brand was born."
The first collection I saw featured titanium panthers of different colours, developed with the late architect Vick Vanlian. "When I met Vick I fell in love with his creativity, as he designed my house. He could almost read my mind and intuitively knew what I wanted," she explains about the choice of VMAR's inaugural designer.
The blue, purple, green, black and grey grinning faces of the 'Panthera' collection are comprised of titanium - a metal that's relatively new to fine jewellery and just starts to be utilised to its fullest potential. The creatures act as pendants on long gold chains, as well as shorter necklaces with two panther heads, and gold earrings on which the panthers are the key decorative element too.
"I wanted to work with titanium because it is not only lighter than other precious metals, but also because titanium provides the opportunity for a variety of colours - which gold does not. Yes - I could colour certain stones - but it is quite costly. So why not to use titanium?" says Maral, explaining her choice of material.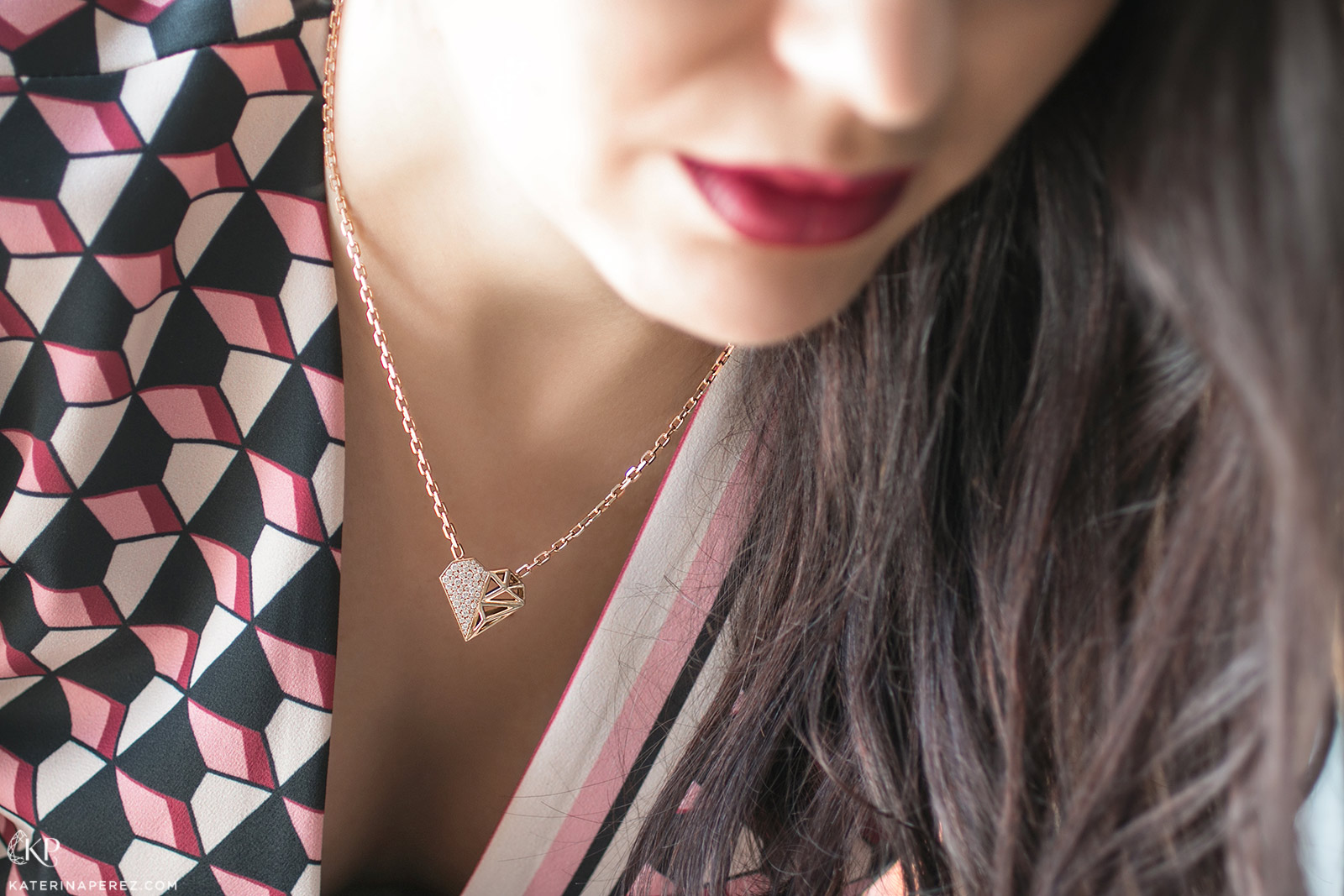 The second VMAR collection is comprised of pendants, bracelets and earrings showcasing golden faceted geometric heart motifs. These refined, modern and bold fine jewellery works are certain to attract attention.
"I choose three-dimensional designs and unconventional geometric patterns because - in my mind - nobody wants to see expected designs and regular forms any more. Look at architecture: the most outstanding buildings have interesting shapes and patterns; they are artistic and intriguing to the eye. The same goes for jewellery," she says, describing her views on jewellery design. This explains why VMAR's third collection, 'Figures', is also characterised by irregular shapes.
However, the presence of three-dimensional constructions and linearity in Maral's designs is not the only distinctive characteristic of VMAR's jewellery. The attention to detail in every millimetre of VMAR's pendants, bracelets, earrings and rings is what she really excels in finessing. If you take into account all the principles of high jewellery (beauty and design being considered from all angles, the ideal finish of metal, the attrition of marks on a setting's prongs, intricate details) and apply them to everyday jewellery, then you get VMAR's collections. That said, having worked with high jewellery for more than 25 years, she has no intention of compromising on the quality of her creations, even if the pieces are not intended for the red carpet.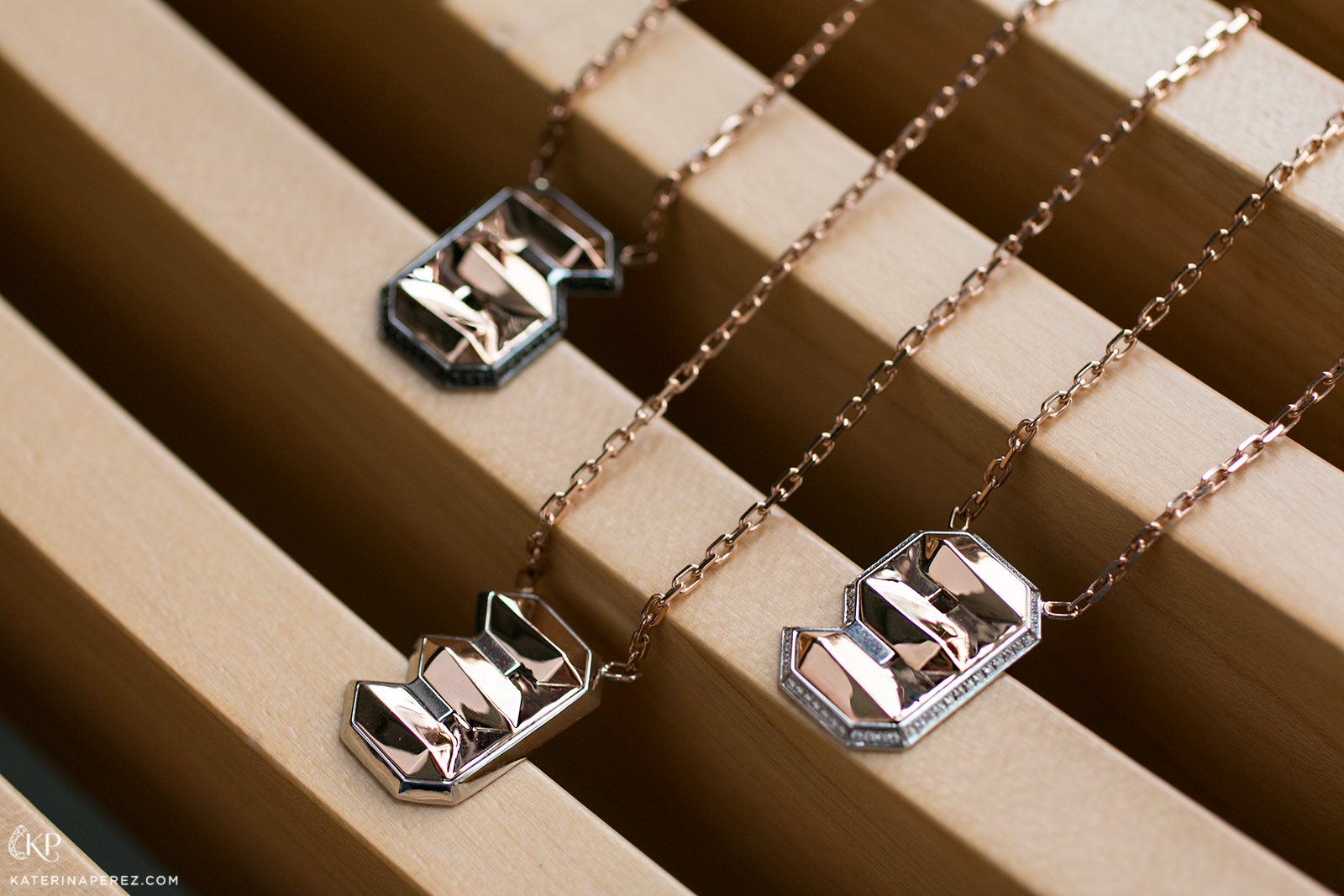 "I wanted to introduce something new and exciting to the world of jewellery, something that can be appreciated by a client who 'has it all'. I find that many people like ostentatious design nowadays: this includes daring and artistic jewellery that makes the wearer stand out. I want to create these kinds of precious accessories for them in a style that can be instantly recognised as VMAR."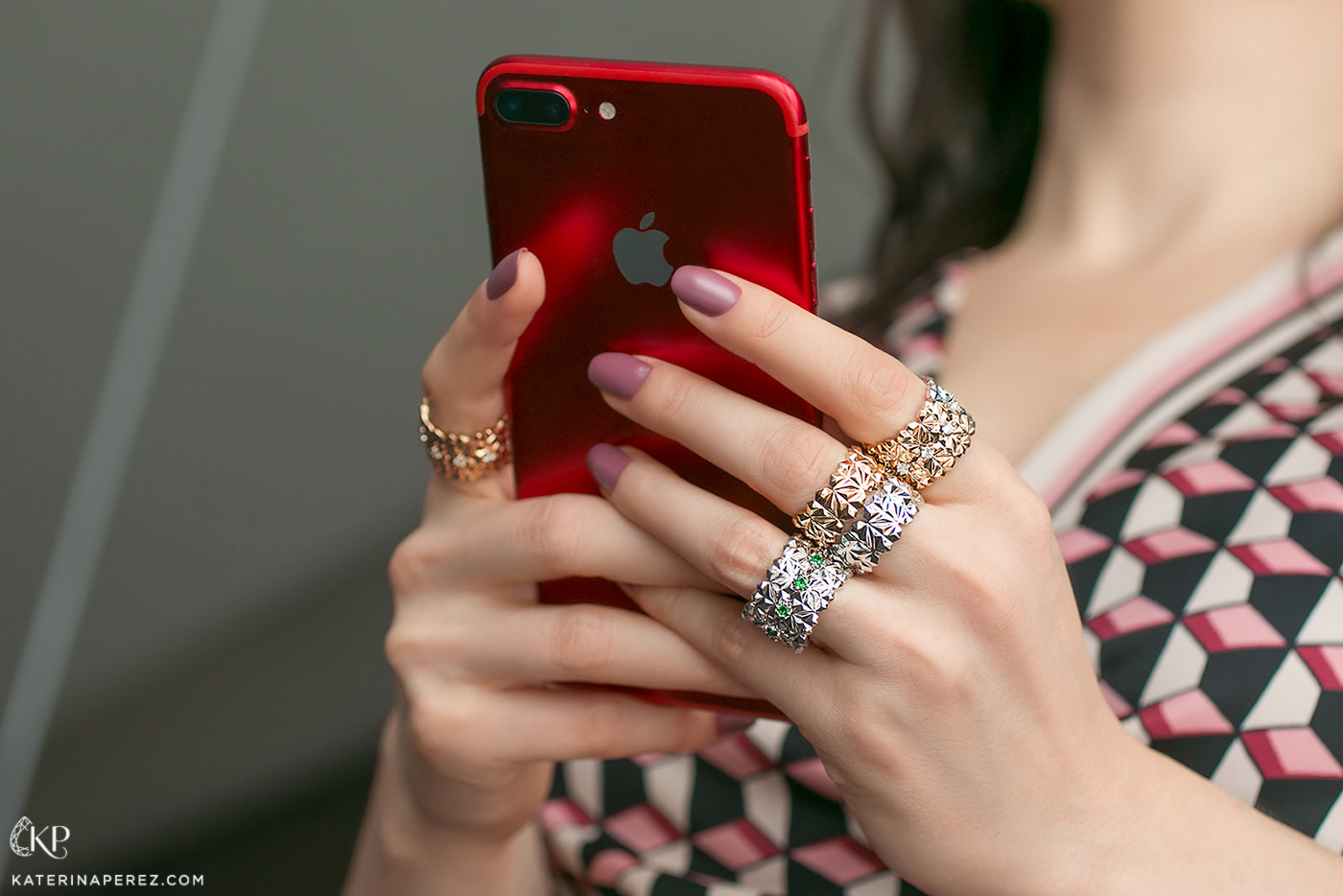 Considering Maral's expert approach to building her business and her detailed attention to every single aspect of VMAR jewellery, I do not have the slightest doubt that her brand will soon become desired and recognised, for now it is just the matter of time.