Mademoiselle Coco Chanel herself famously drew inspiration from the uniforms of sailors and members of the military, while always paying special attention to buttons, considering them integral to her designs. As a consequence, buttons are not just a functional clasp in her work, but instead a hallmark of the Chanel style.
In the new Mademoiselle Privé Bouton collection, Chanel's designers pay tribute to the emblems and symbols that have come to define the Maison with seven exceptional watches. Among them are two extraordinary high jewellery creations, more of which later.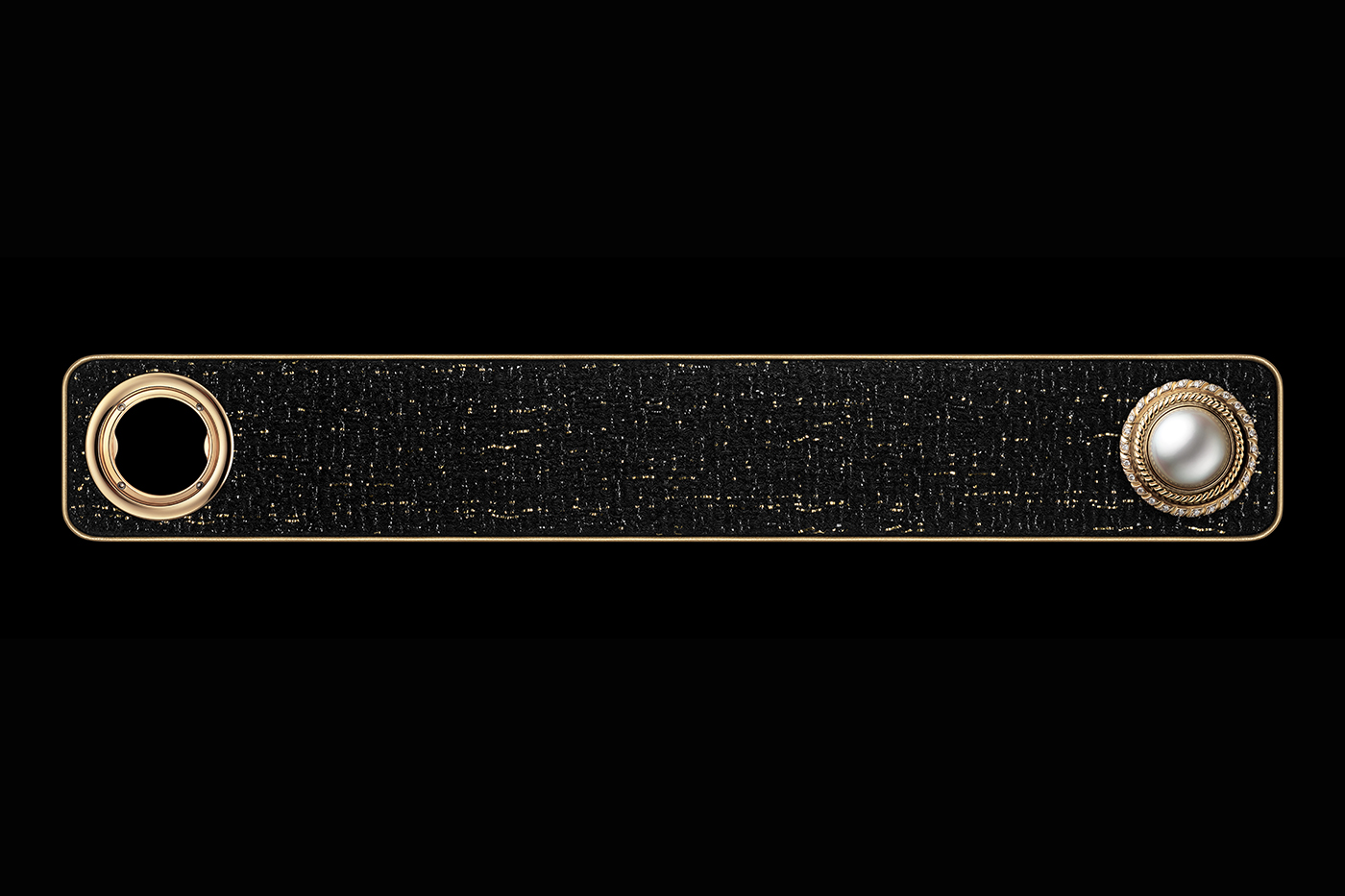 "This watch is a creative interpretation of the sleeve design of the famous little black Chanel jacket, which has always been adorned with piping and a button. Tweed works to enhance the design of this piece of jewellery. The purpose of the piece is of course to show the time. As Gabrielle Chanel famously said: 'no buttons without buttonholes'. Here, it is the button that allows you to open the watch," a note on the company website reads.
Framed by twisted plaits composed of gold and diamonds, the elegant buttons that hide the time are quintessential Chanel: a bisected Australian pearl, a carved golden lion, a diamond camellia, a Byzantine motif, an agate camellia and an agate cameo of Gabrielle Chanel in profile. Meanwhile, each white gold watch face glistens with 142 diamonds. The "cuff" is not only inspired by tweed but actually crafted from the iconic fabric in five of the seven models, which are all powered by a high-precision quartz movement.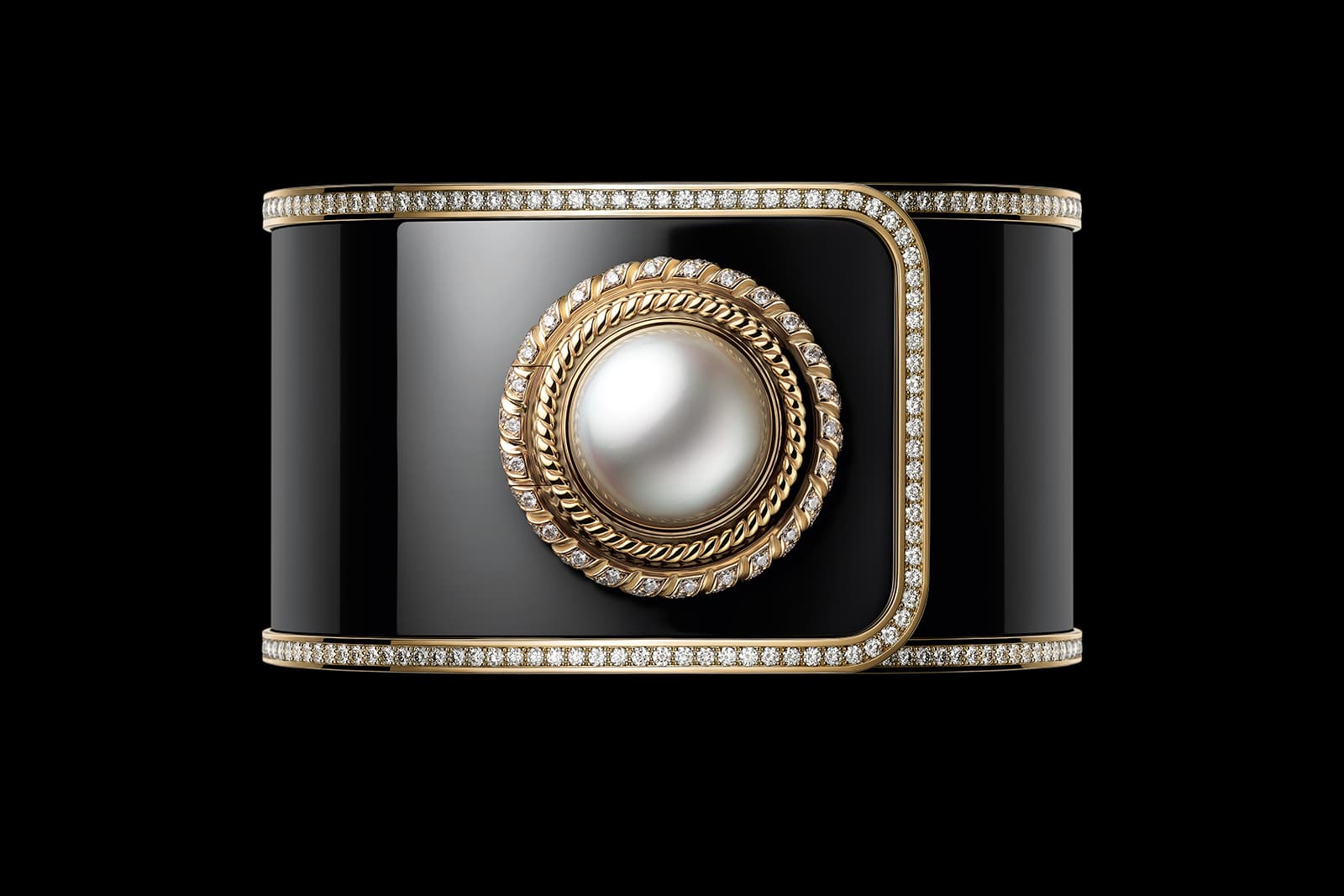 Saving the best till last, the two remaining Mademoiselle Privé Bouton timepieces belong in the upper echelons of high art watchmaking. The Ganse de Diamant model features a rigid white gold cuff that has been coated in a glossy, jet-black material and topped with a luxurious white pearl, much like the tweed version.
The real masterpiece of the Mademoiselle Privé Bouton collection is the cherry at the very top of the cake. Fully set with a multitude of different-sized round diamonds, Serti Neige is truly one of a kind. You may remember from my previous articles that this kind of technique is known as "snow setting", an approach that is also used on the watch face itself.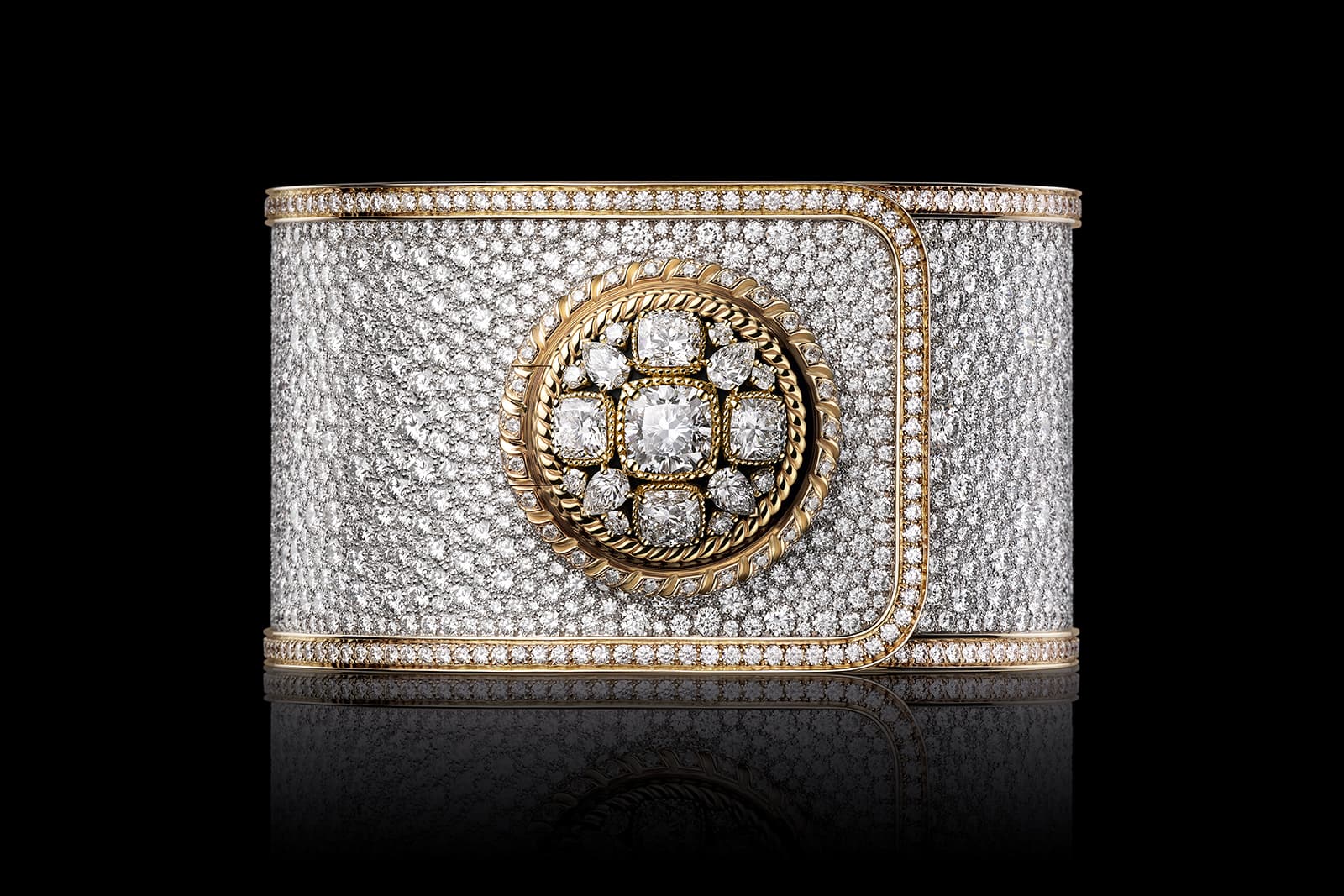 A magnificent Byzantine motif adorned with a 1.50 carat cushion-cut diamond conceals the dial, with the remaining 16 stones, bordered by a gold band, weighing almost 3 carats. The cuff, meanwhile, is remarkable, with the great craftsmen of the House of Chanel individually setting by hand a total of 2,481 diamonds, approximately 45 carats, into the gold bracelet to form an almost seamless surface of stones – a truly spectacular achievement.
The secret watches in the Mademoiselle Privé Bouton collection will be released in a limited edition of 55 pieces, with the exception of the Ganse de Diamant high jewellery model, which is limited to five pieces, and the all-diamond Serti Neige, which is a unique piece.