The first question that came to mind as soon as I received an invitation to the launch was: how do you make gold and diamonds as pliable as the famous Scottish woollen fabric? After studying the work of Chanel for many years, it seems to me that nothing is impossible for the maison's jewellers.
For the Tweed de Chanel collection, designers and craftsmen who work with precious materials have specially developed new techniques that allow them to intertwine yellow gold, platinum, diamonds, pearls and onyx, creating multiple layers that imitate the texture of the tweed fabric. In the jewellery, miniature chains were used, as well as stones of various cuts and small pearls to create the required volume. Jewellers gradually collected all the elements into a single whole, a project which took months to complete - the Tweed Couture necklace which alone required 980 hours of work.
The clean lines of necklaces, rings, earrings and bracelets enhance the graphic power of the jewellery, and the colour scheme of selected precious materials resembles the colours of their fabric inspiration: tweed. Most of the unique jewellery was made in monochrome colours, but several jewels made with coloured stones stood out in stark contrast to these: the central necklace with pink sapphires and tourmalines, a bracelet from the same set with an oval spinel in the centre, a detachable 'collar' with a 20.04 carat imperial topaz, as well as a bracelet with green tourmalines.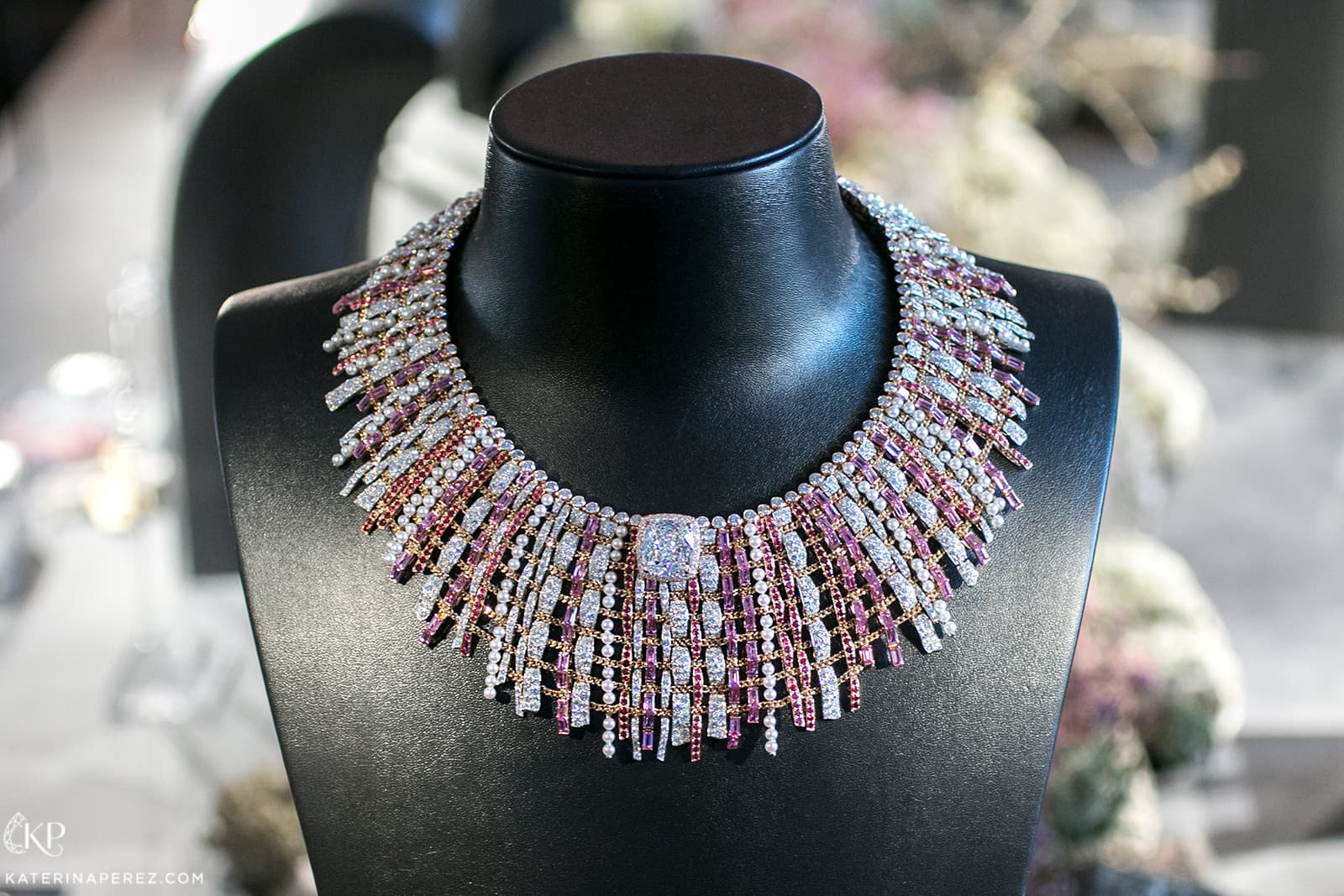 In total, the collection brought together 42 pieces of jewellery and 3 jewelled watches designed to convey the exceptional features of tweed: softness, comfort and splendour. It was thanks to them that Mademoiselle Chanel fell in love with tweed and used it to make women's clothing for active ladies who prefer travelling, driving and playing sports like herself. Incidentally, the tweed suit is entrenched in British style - like many other of Mademoiselle's ideas - because she spent more than 14 years in a romantic relationship with Hugh Richard Arthur, the Duke of Westminster, and could not help but be inspired by his native country.
In the 1920s, Chanel's tweed suit made a splash in the fashion world. It became a ground-breaking symbol for the ages and remains so to this day. The Tweed de Chanel collection surely deserves the same attention thanks to its innovative design, painstaking handwork and, of course, investment-grade gems. In the centre of the luxurious Tweed Couture necklace sparkles a colourless D flawless cushion cut diamond weighing around 10 carats, a yellow cushion cut diamond weighing 10.80 carats shimmers in the Tweed d'Eté ring, and a colourless round diamond weighing 5.03 carats crowns the Tweed Graphique necklace.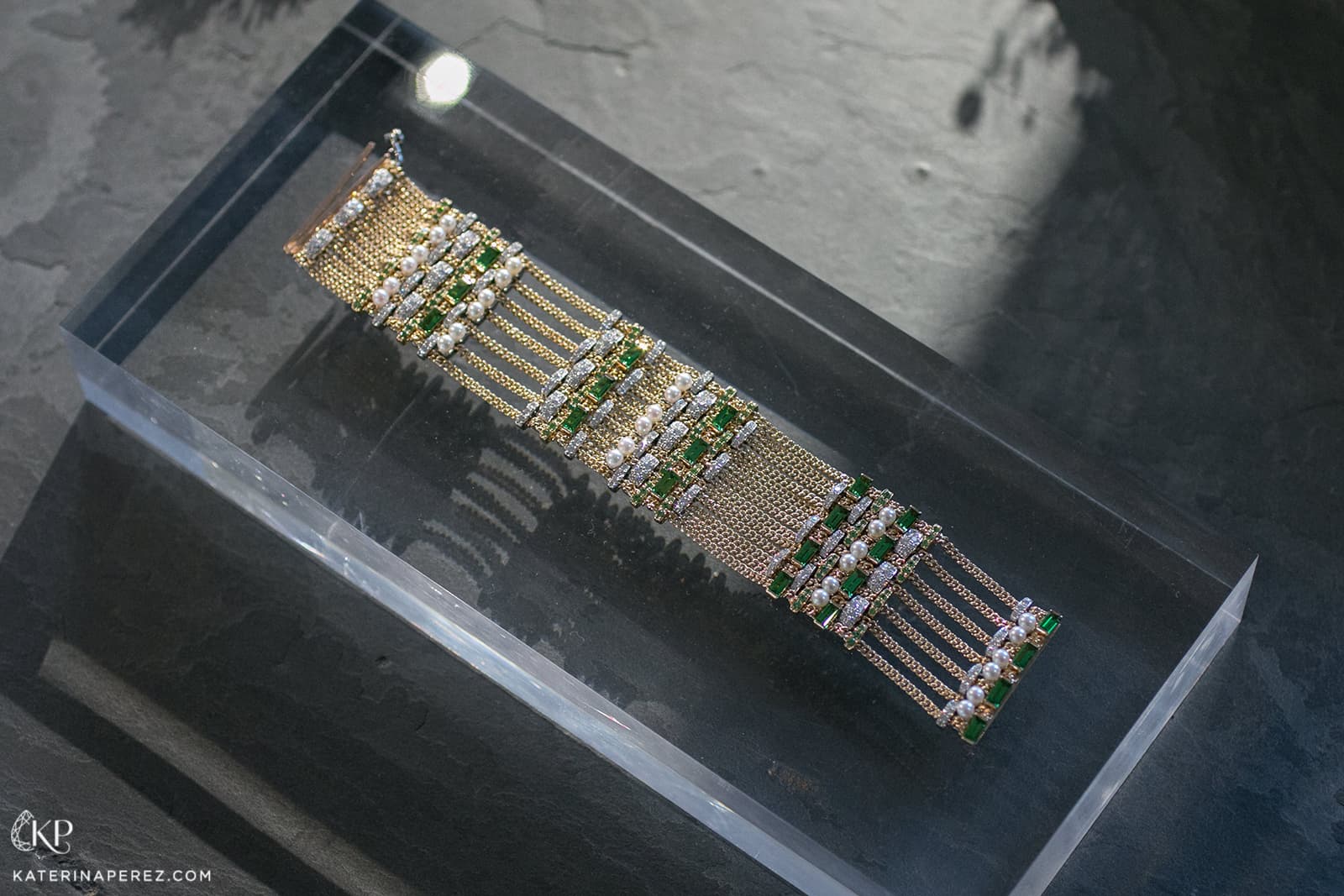 Recalling the innovative and bold spirit of Chanel, trendy ideas, such as asymmetric earrings, fringe, and between-finger rings are organically fused with more traditional designs within the same sets, which are also included in the collection alongside traditional pieces. The sautoirs for which Chanel became iconic, with several rows of diamond or gold chains, were made in several varieties and, if desired, could be supplemented with spectacular brooches, such as a camellia or a bow, for an even more striking look.
The Tweed de Chanel jewellery collection is an unexpected reinvention of a once inexpensive material used purely for men's clothing into haute joaillerie for women. Such an unprecedented event in the world of fashion once again proves that the impossible is possible!