Coco Chanel is the legendary woman who opened new style horizons not just in fashion and jewellery but also in life. She liked boyish outfits, borrowing garments from traditionally a male wardrobe. She made hats without feathers which looked stricter and altogether more impressive than previous designs. She liberated women corsets, and she created a new feminine silhouette, shortened her dress and cut off her hair… Of course, these actions could not help changing women's behaviour or outlook.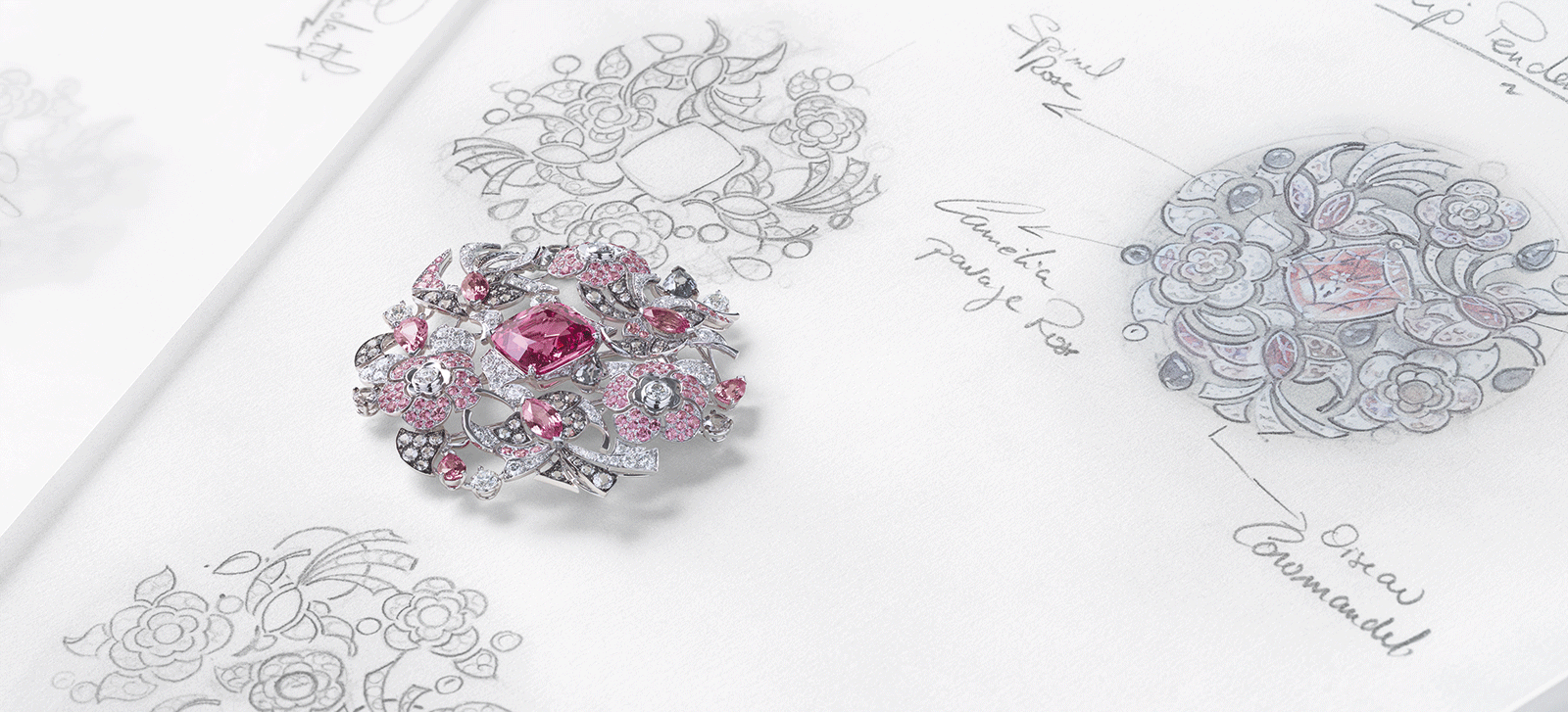 Coco Chanel's idea of beauty influenced millions of women, with certain legendary beauties leaving an indelible mark on her life. And it is to these women, 10 of them in total, that the sets in the Coco Avant Chanel collection have been dedicated. In the jewellery we see the story of a young girl whose childhood and adolescence is hardly rosy – a girl who wrote the bright legend that became her own life.
The eleven sets beguile, highlighting the key elements of her life with lace and ribbon. The key linking fabric is of a smoky pink hue. A gloss of diamonds underlines modulations of morganite, pearl, spinel, moonstone and pink sapphire.
Jewelled ribbons cascade down in spectacular waves, which tie in delicate knots and consists of elegant loops – all bordered with diamonds. The effectively stylised lace sparkles with patterns in which birds, camellia and other flowers are discernible. The jewellery's asymmetric lines resemble the brilliant, ornamental, fine cut of CHANEL dresses.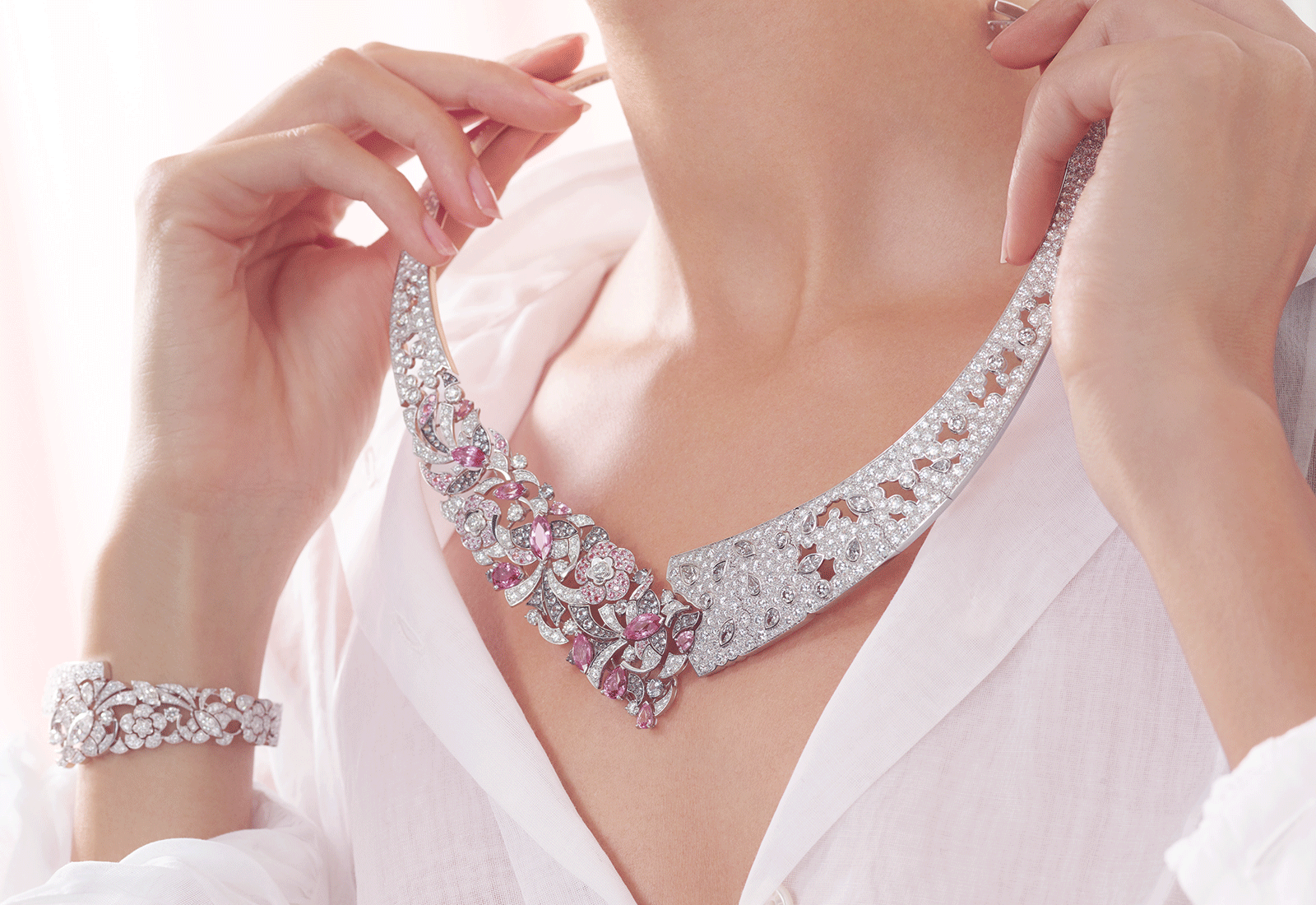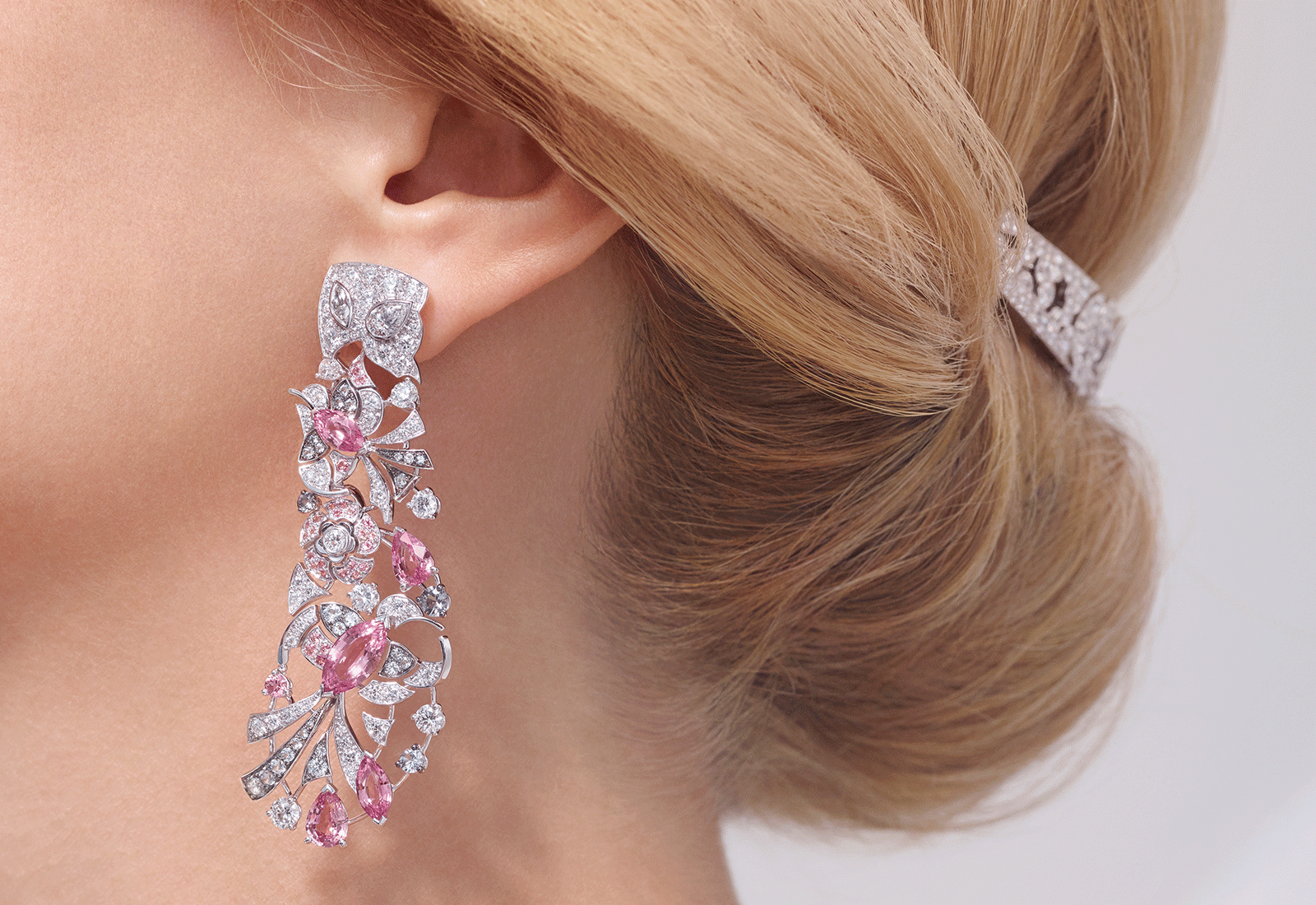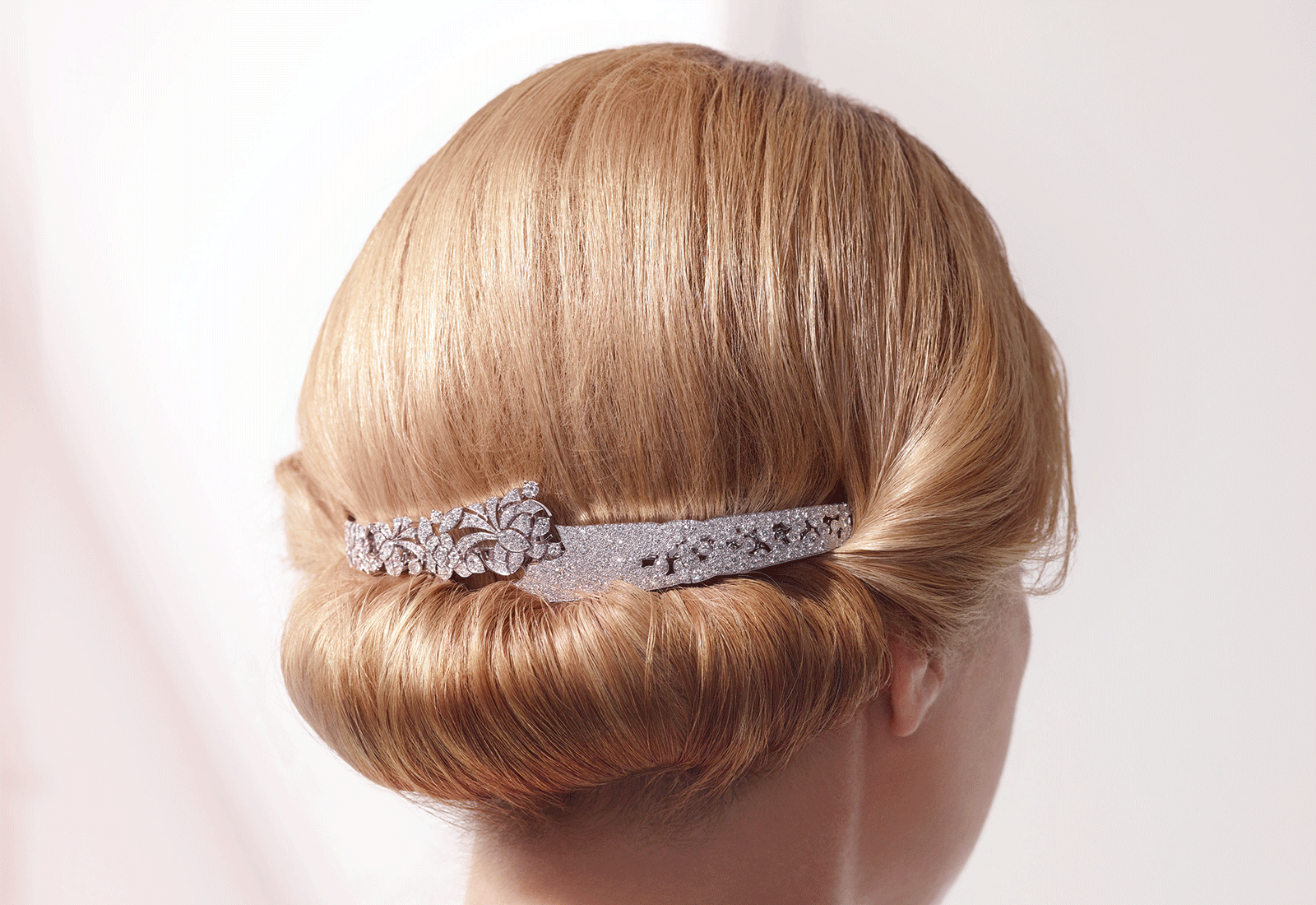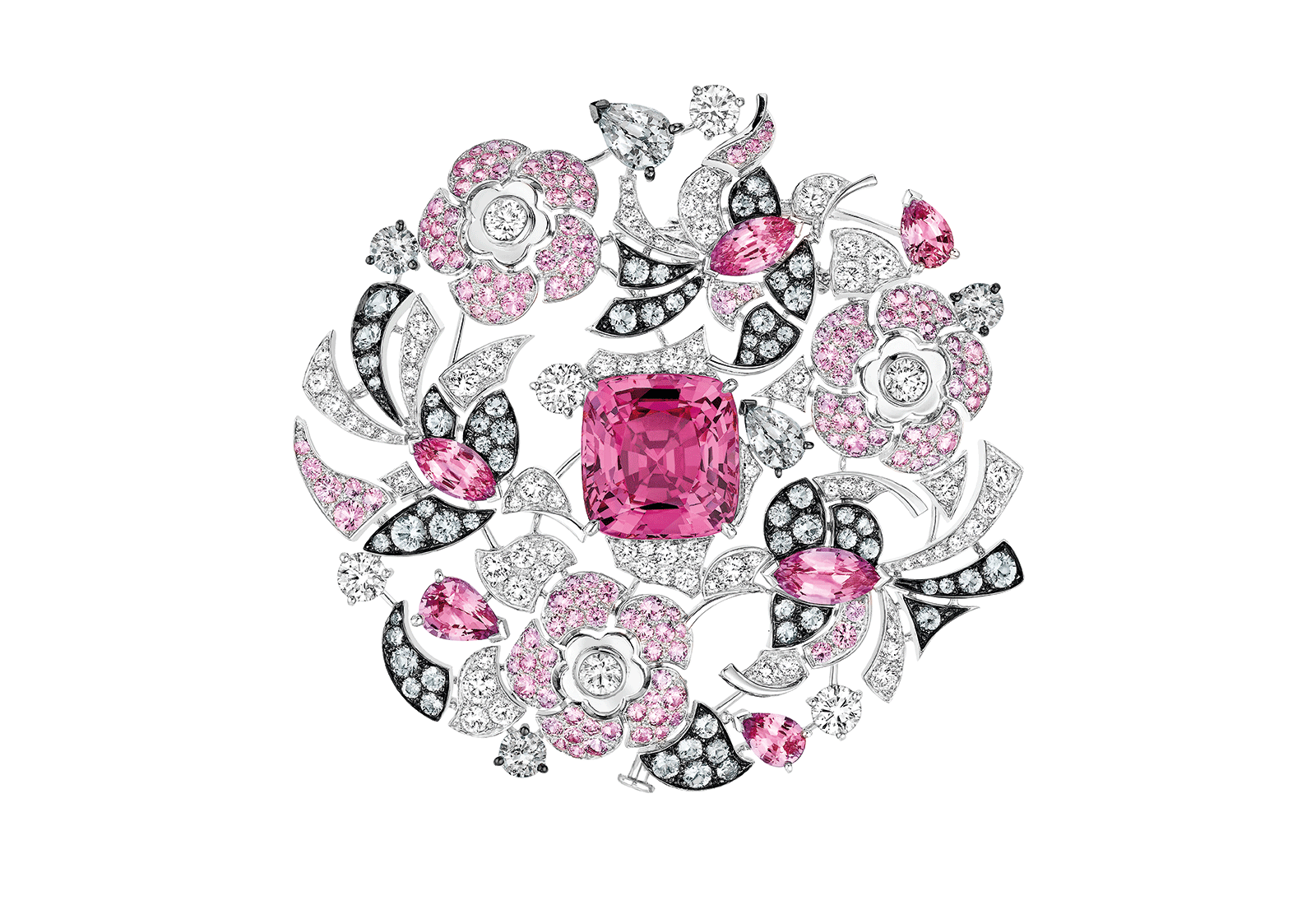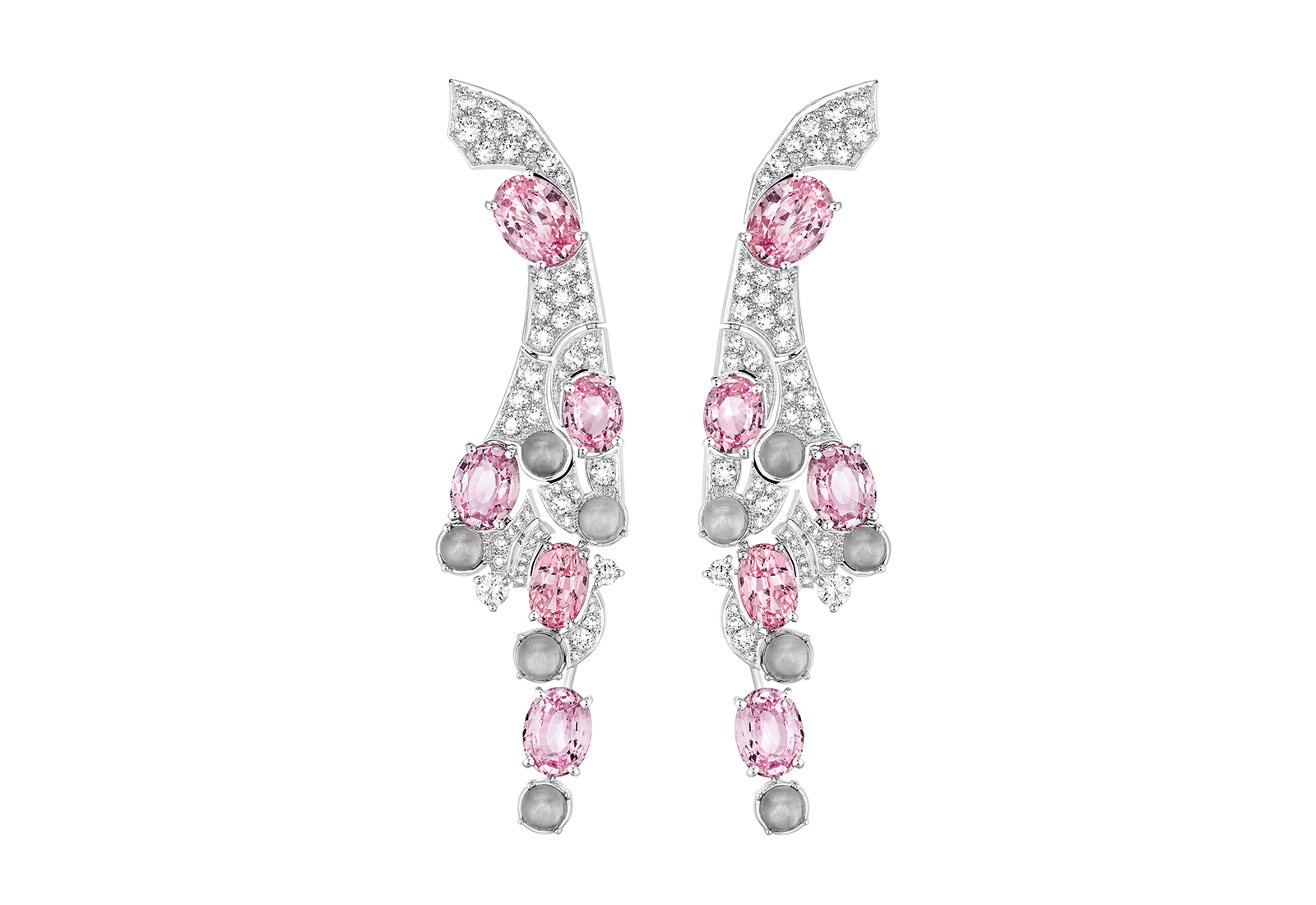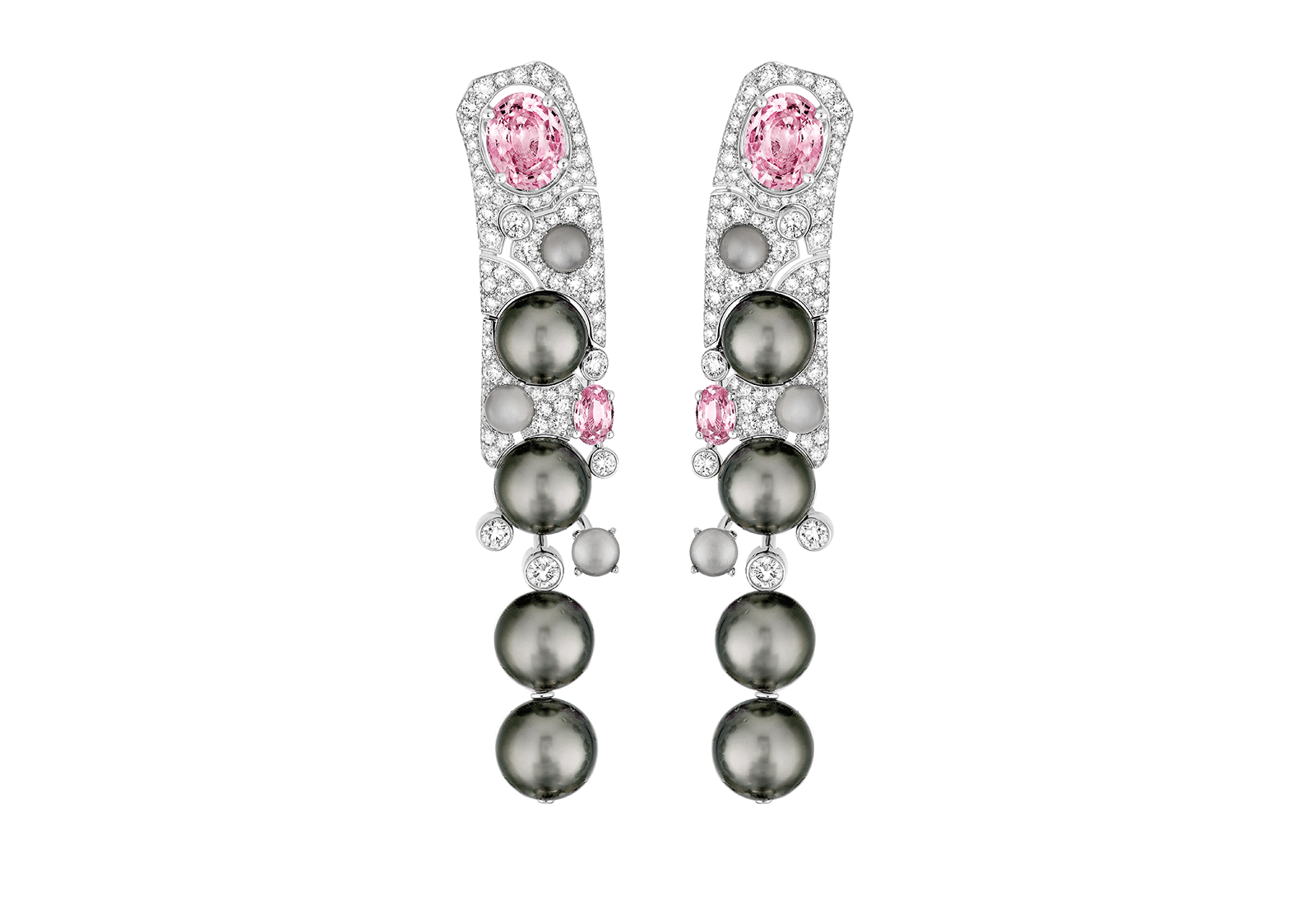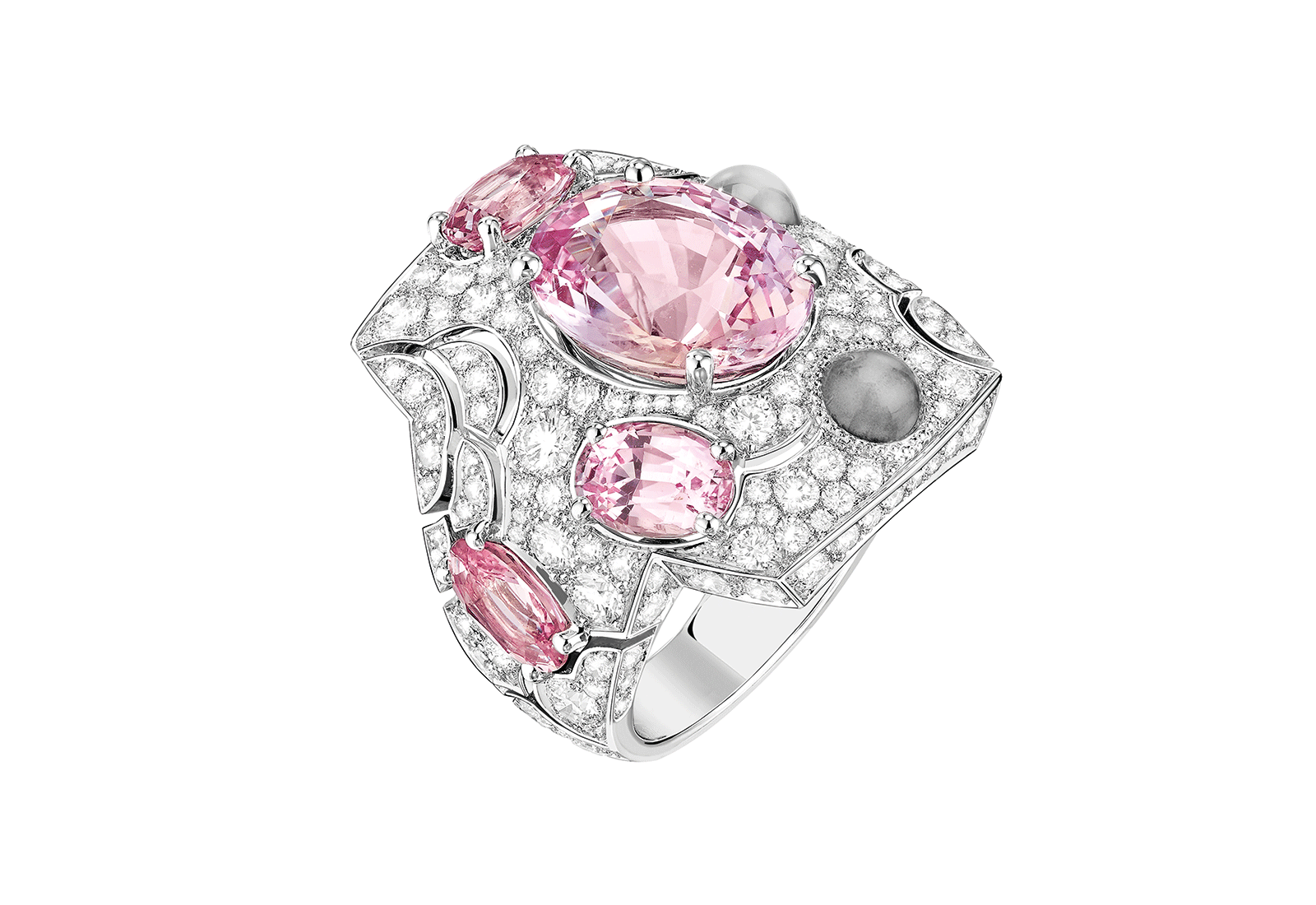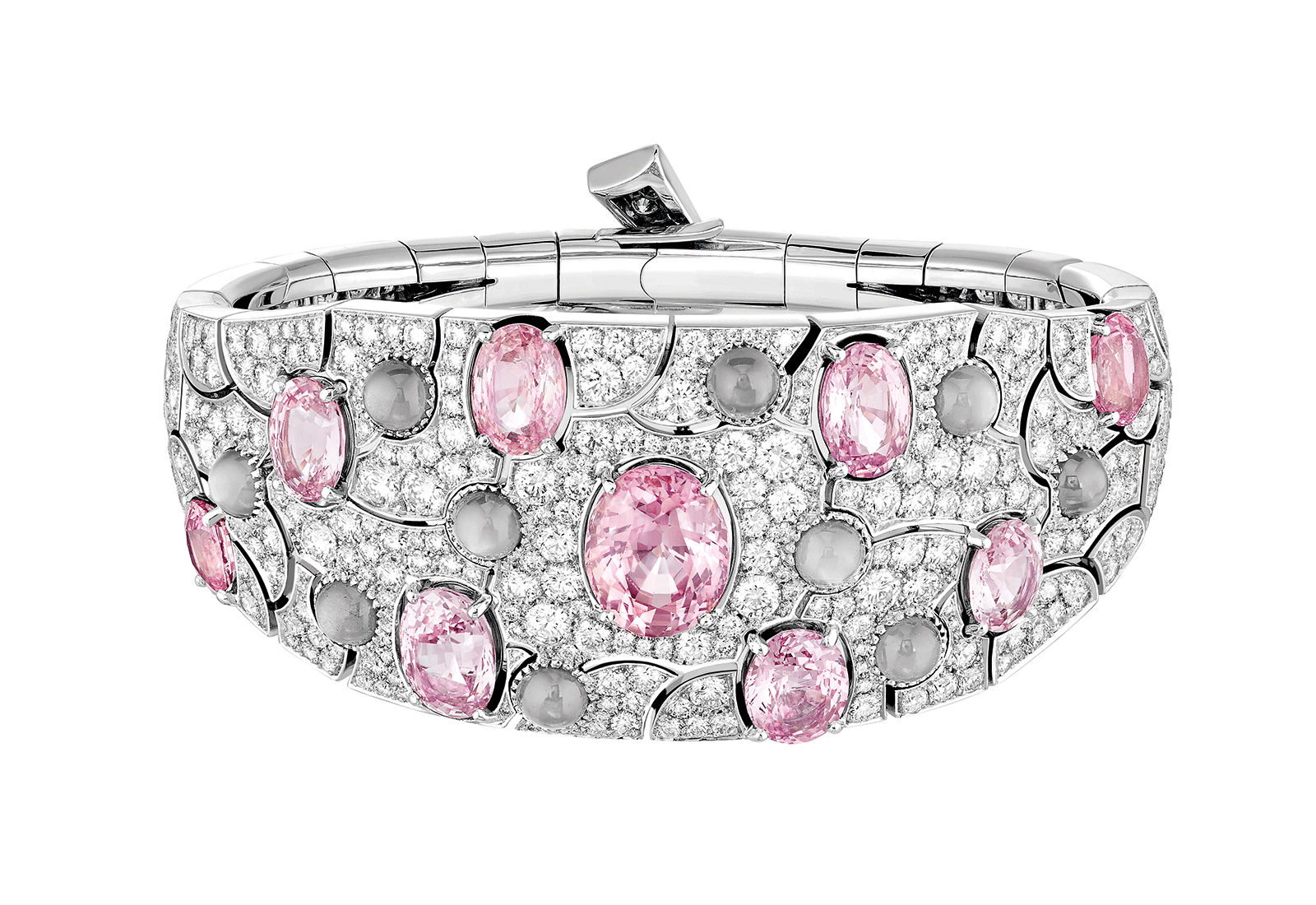 The necklaces took a special place in the collection. There was a necklace in each set, but none were alike. The slim and miniature Zina necklace was unlike its luxurious neighbour Gabriella Chanel, which was shaped like a jewelled lace collar. It is made of 1581 classic cut diamonds weighing a combined total of 51.22 carats, as well as two large diamonds at 0.71 carats and a central pear-shaped giant of a diamond at 10.02 carats! Embedded in the subtlest lace, the diamonds create a light and airy effect, one of more relaxed luxury with a feeling of mobility. The set also comes with a bracelet, watch, ring and earrings.
The tradition of creating jewellery art objects has also been revived in the Chanel workshops. A table clock was presented in the collection Les Blés de Chanel, and in the Coco Avant Chanel collection there is an exquisite fan. Creating this particular accessory – a hark back to the past – took 18K white yellow and rose gold, pearl, carved quartz, satin and… lots and lots of diamonds: a 0.30 carat round diamond, 3 lavish diamonds at 0.87 carats and 262 classic cut diamonds weighing a total of 6.95 carats. One gentle movement of the hand and suddenly the air is filled with illuminated, sparkling light.
The Chanel high jewellery collection is now replenished, filled with luxurious new pieces which glorify the legendary founder of the house.