The collection was inspired by the Chinese legend of the 'Butterfly Lovers': a young man and woman whose ill-fated love story features themes of gender equality, and which ends in both of them transforming into butterflies and having their souls live on together forever. Each fine jewellery piece within the collection is designed as a representation of the two lovers, depicted in two different forms of butterflies.
One of the signature design motifs which features in many Stenzhorn fine jewellery pieces is the invisible setting of diamonds and coloured gemstones. In the 'Butterfly Lovers' collection however, this has been eschewed for channel set sapphires, rubies and diamonds. Moreover, a number of the rings and earrings feature an additional feat of ingenuitive design - 'kimonos' - which are an outer part of the ring that can be added to create a larger piece. The earrings also feature embellishment on the front and back element of the jewellery, creating the appearance of layered butterfly wings fluttering around the ear.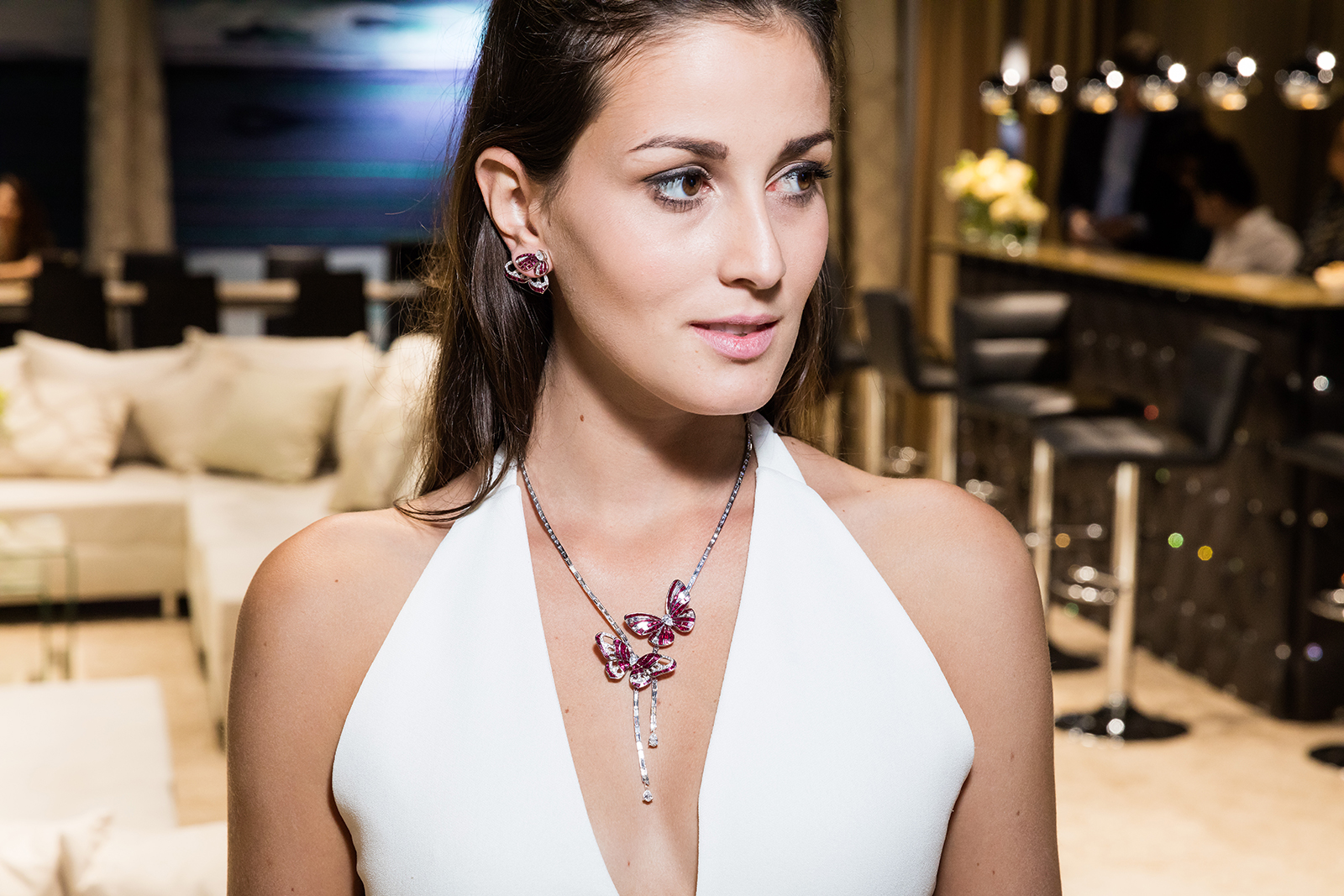 Transformative jewellery design has become a major trend recently; jackets which can be added to create a whole new look of a ring, detachable components on necklaces, and earrings which transform from daywear to nightwear have all come to the fashion fore. This trend is in part due to the common desire for jewellery which can be customised and changed to suit different situations, but also due to the need for consumers to have more options regarding how to wear their fine jewellery pieces.
Reflecting new trends and mixing them with exquisite attention to craftsmanship distinguishes Stenzhorn from other brands. To achieve wearability through a restrained colour palette, Klaus Stenzhorn - founder of the brand - chose to use colourless diamonds, accented by the bold shades of red rubies, blue sapphires and a delicate touch of the pink sapphires. With this refined and traditional combination of coloured gemstones and diamonds, multiple pieces can be worn together and interchanged to create unique jewellery looks.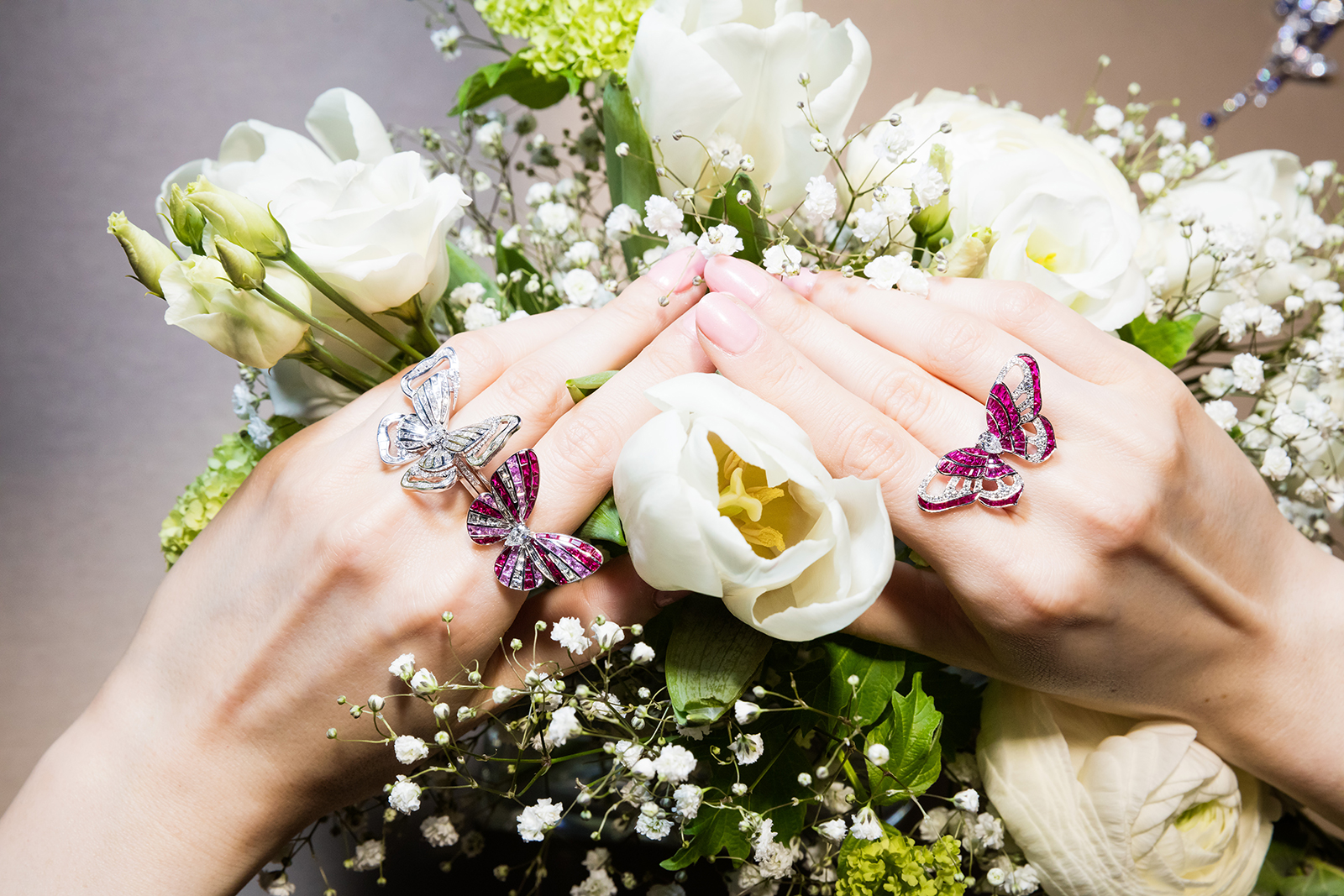 All of Stenzhorn's jewellery which was showcased at Baselworld 2018 is inspired by natural motifs and imagery; butterflies within the 'Butterfly Lovers' and 'Mademoiselle B.' collections, flowers within the 'Sakura' line, and the exotic feather plumes which 'Persuasion' imitates. Eternally inspired by the beauty of flowers, plants, insects and animals, Stenzhorn will continue to celebrate this theme, and explore new fine jewellery interpretations of it.