I am sure you will agree, even the name of the collection carries certain connotations: the unique, the laborious craftsmanship, and of course, the expensive. The 'Couture' collection draws together 29 pieces, each possessing its own design, but all making use of rare gems as their centrepiece. In Calleija's work, they have become the primary decorative element in one–of-a-kind earrings, pendants, necklaces and rings.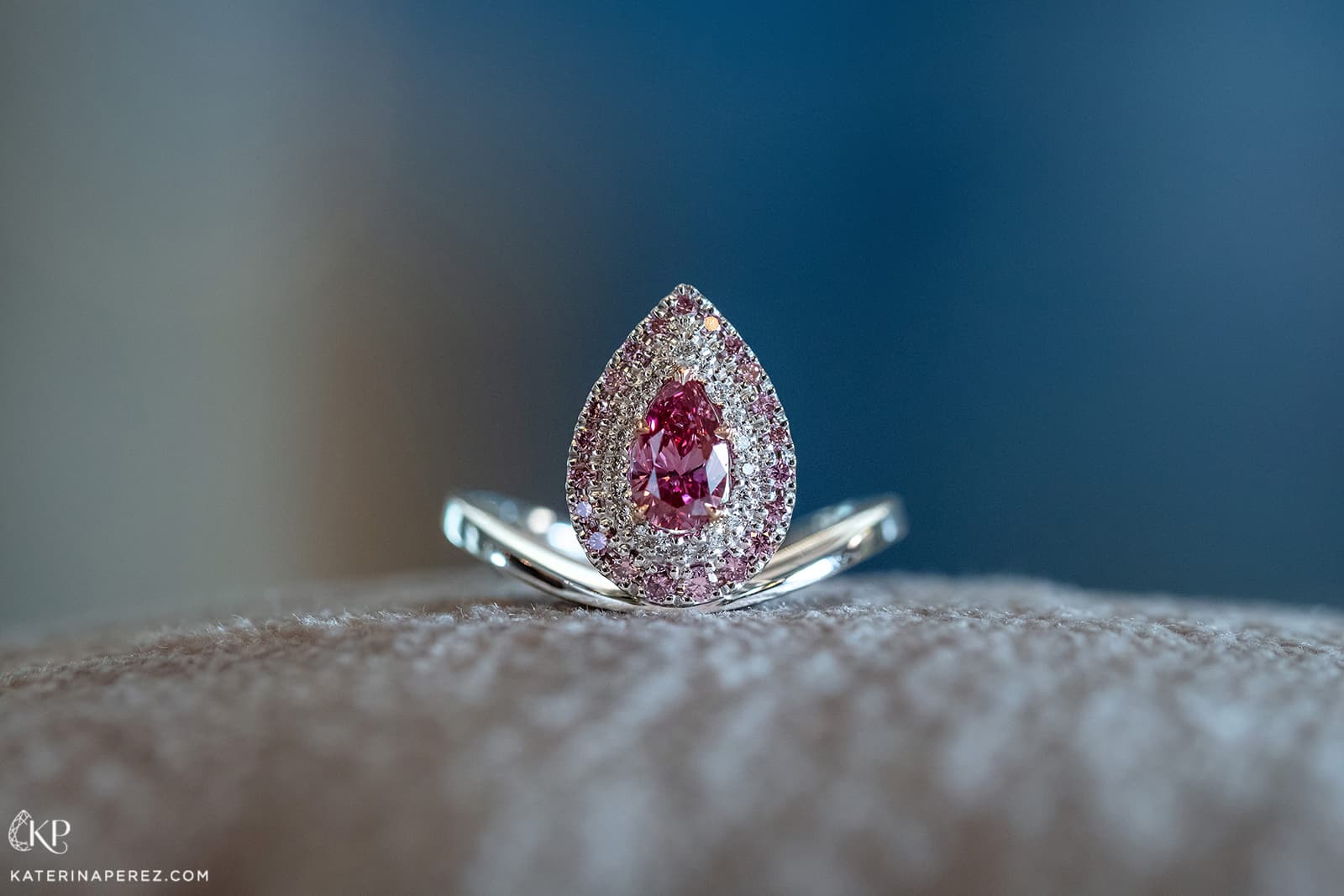 "I am not just a businessman, I am a jeweller first of all, so Calleija's motto is 'a jewel must be beautiful from every angle.' When it comes to design, everything is all about getting the proportions right and having the right balance of decorative elements," the brand's founder comments on his design philosophy.
I have found myself pleasantly surprised by the fact that Calleija has decided to diversify the palette of their jewellery by making use of coloured precious stones: juicy pink sapphires, aquamarine of unique size and colour, cabochon cut tanzanite and orange Mandarin garnet. I will take this opportunity to remind you, readers, that the Australian brand Calleija has always specialised exclusively in pink diamonds (both Argyle Pink and Red Tender), extracted in a natural and ethical way at the Argyle mine in Western Australia. An astonishing 90% of the world's natural pink diamonds come from this single mine - but now the mine's resources appear almost depleted. The Argyle mine will close in 2020, and if new deposits are not discovered, the pink diamonds can become history.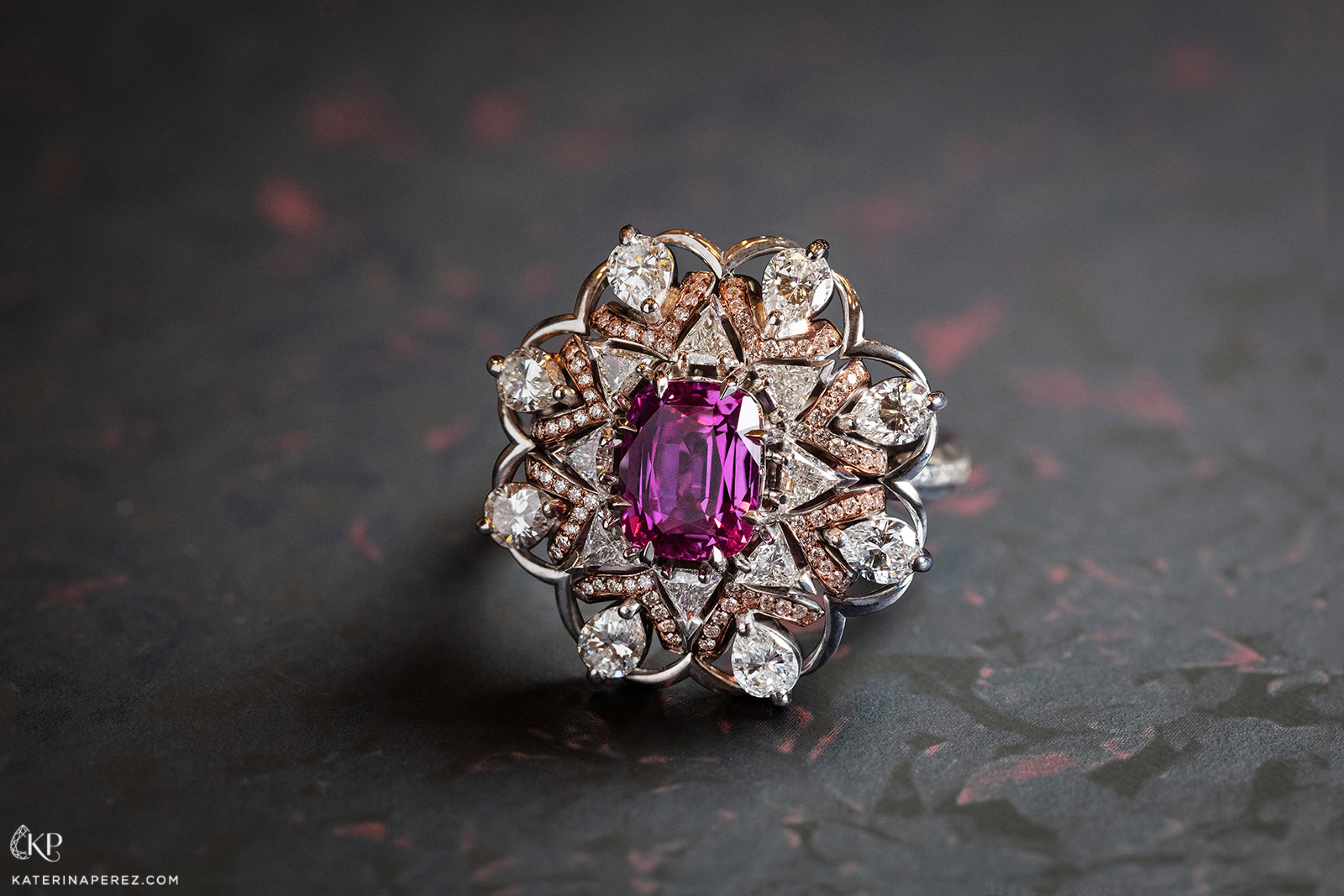 But perhaps there is a silver lining, as even this shortage will become part of Calleija's narrative. Now, you may understand why there is such a notable increase in interest in natural pink diamonds – and the jewellery which makes use of these stunning stones – in the global market; but it also explains why John Calleija has turned to other stones in his designs. Returning to the new collection, its leading lady is the 'Carmine' ring, in the centre of which we find a bright red Argyle Red Tender diamond weighing 0.31 carats. This weight may not seem gargantuan – but its true wonder lies in its rarity: there are only 29 stones of this shade found in the entire history of diamond mining. So, this delicate ring will be three things to its purchaser: an excellent investment, a family heirloom, and of great historical value.
"This is an amazing heart shaped pink diamond from the Argyle Tender weighing .56 ct. We were very lucky to have it, because they only release 50-60 diamonds per year for the tender, and we have a beautiful collection of them," John tells me about another 'Couture' ring. One cannot help but marvel at a diamond with such a fascinating ring mount.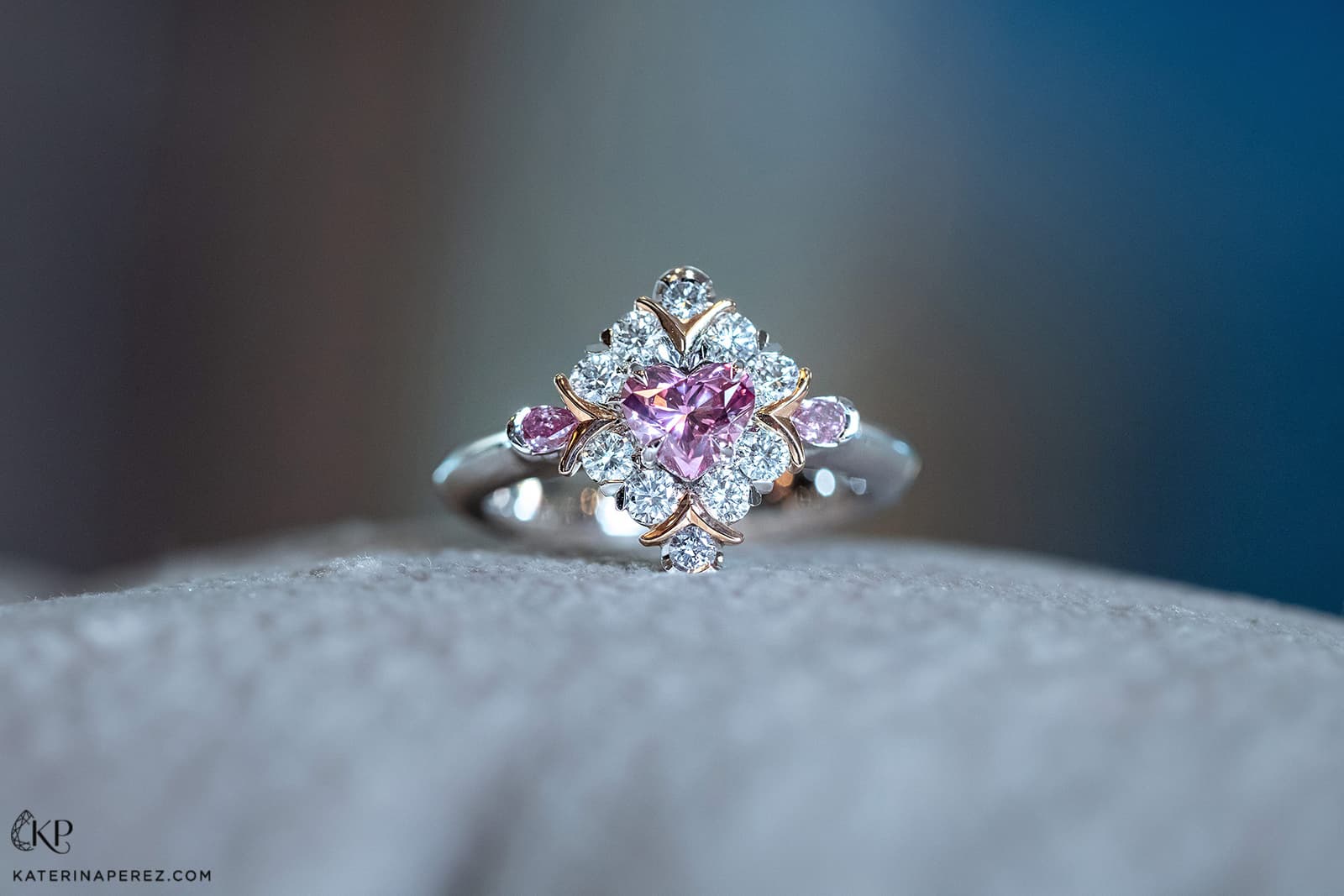 Another rare exhibit of this collection is the Fancy Purplish-Red diamond weighing 0.54 carats, which adorns the 'Lady in Red' ring. For festive events, Calleija designers have provided a ring jacket resembling flower petals. "This diamond has a lot of life in it and, when mined in 2008, it became one of the best red diamonds to ever come out of the Argyle mine. We highlighted its beauty with further pink diamonds as well as a touch of Argyle blue stones," says Calleija's founder.
It should be noted that this is not the only jewel that transforms - a piece from the 'Couture' collection which demonstrated the truly innovative spirit of the brand is the 'Iluka' ring, which can also be worn as a pendant. It is adorned with a large rectangular aquamarine weighing 33.27 carats, the colour of which resembles the shade of pure sea water, glimmering under a Mediterranean sun. "We bought this stunning aquamarine for the 30th anniversary of Calleija – 5 years ago – and ever since it has been waiting for just the right design. As a result, we decided to make a ring that transforms into a pendant, so as to give its holder even more reasons to wear it," John says, as he continues to acquaint me with the collection.
As one can see, for true masters of their craft there are no boundaries or barriers to creativity. Even if we may no longer be seeing many new Argyle pink diamonds, Calleija will no doubt find new sources of inspiration and continue to create investment worthy collectible jewellery.