Why laurel, you ask? The answer can be found in the 2016 high jewellery collection La Nature de Chaumet. 64 pieces, dedicated to ears of corn, oak, lily and laurel were included in the collection, which contained unique items for each theme. Each plant told its own story, with the laurel telling the tale of the Apollo's passionate love for the beautiful nymph Daphne.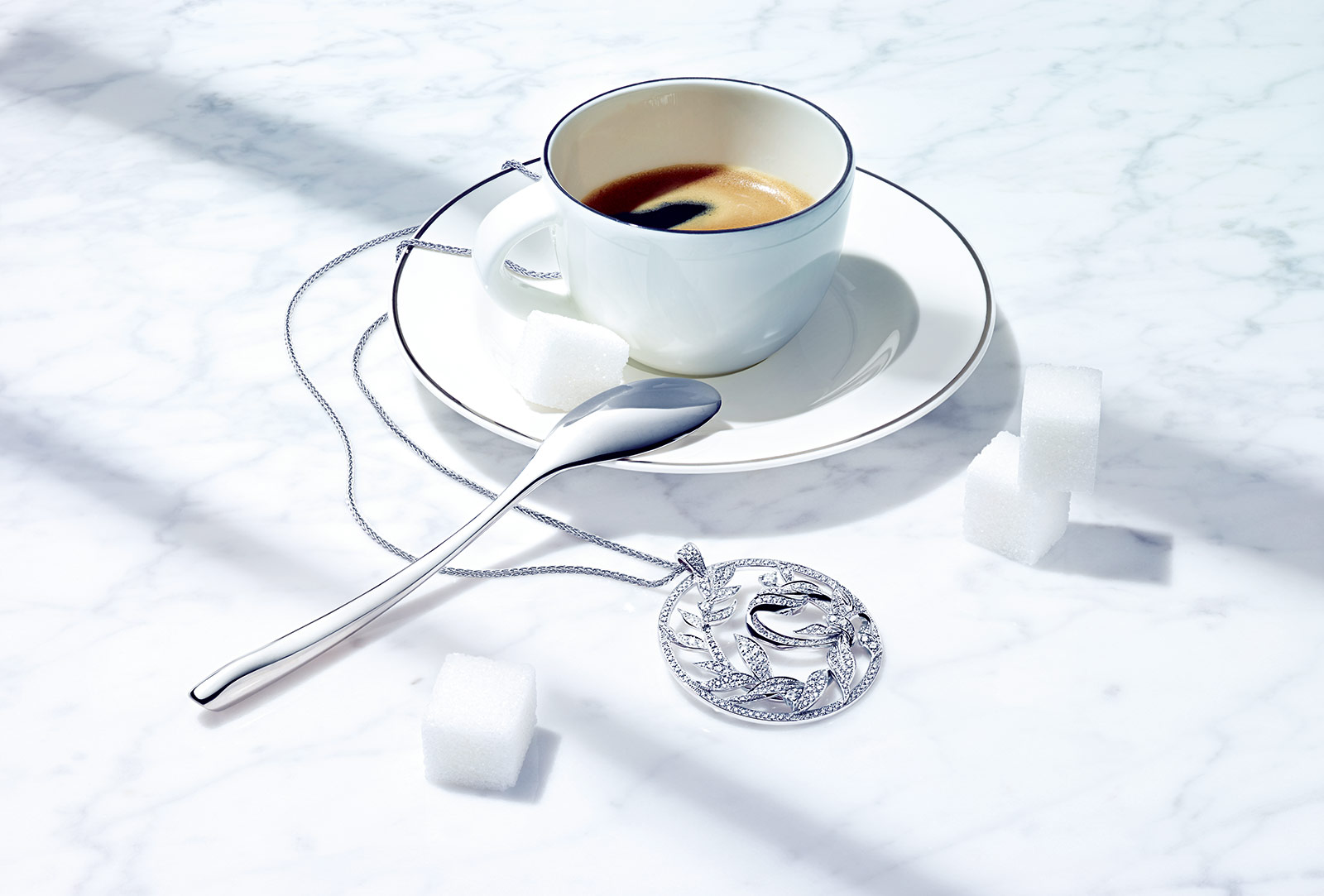 The masculine element of the line was embodied in a blue colour scheme, in the 'Firmament Apollinien' line. The pieces were embellished with carved moonstones, and Burmese and Ceylon sapphires sang the ancient god's glory and beauty. The feminine principle was represented in the 'Métamorphose de Daphné' pieces — a necklace, earrings, a ring and an elegant brooch with diamonds and a luxurious pink spinel from Tajikistan and Tanzania.
The 2018 collection Laurier returns to this theme again, but this time in more delicate jewellery, designed for everyday wear. The earrings, rings and pendants of this collection are draped in the reincarnation of the laurel theme, an amazing plant which symbolises immortality - as well as the victory and power of Napoléon, the lover of Josephine. Just like in the high art jewellery collection 'La Nature de Chaumet' (especially in the 'Firmament Apollinien') the laurel comes to life in an explosion of movement — with wild and lush curves of a particularly sophisticated nature. However, this time the shape and architecture of the plant is given an even more prominent role, as all the pieces in the collection are monochrome.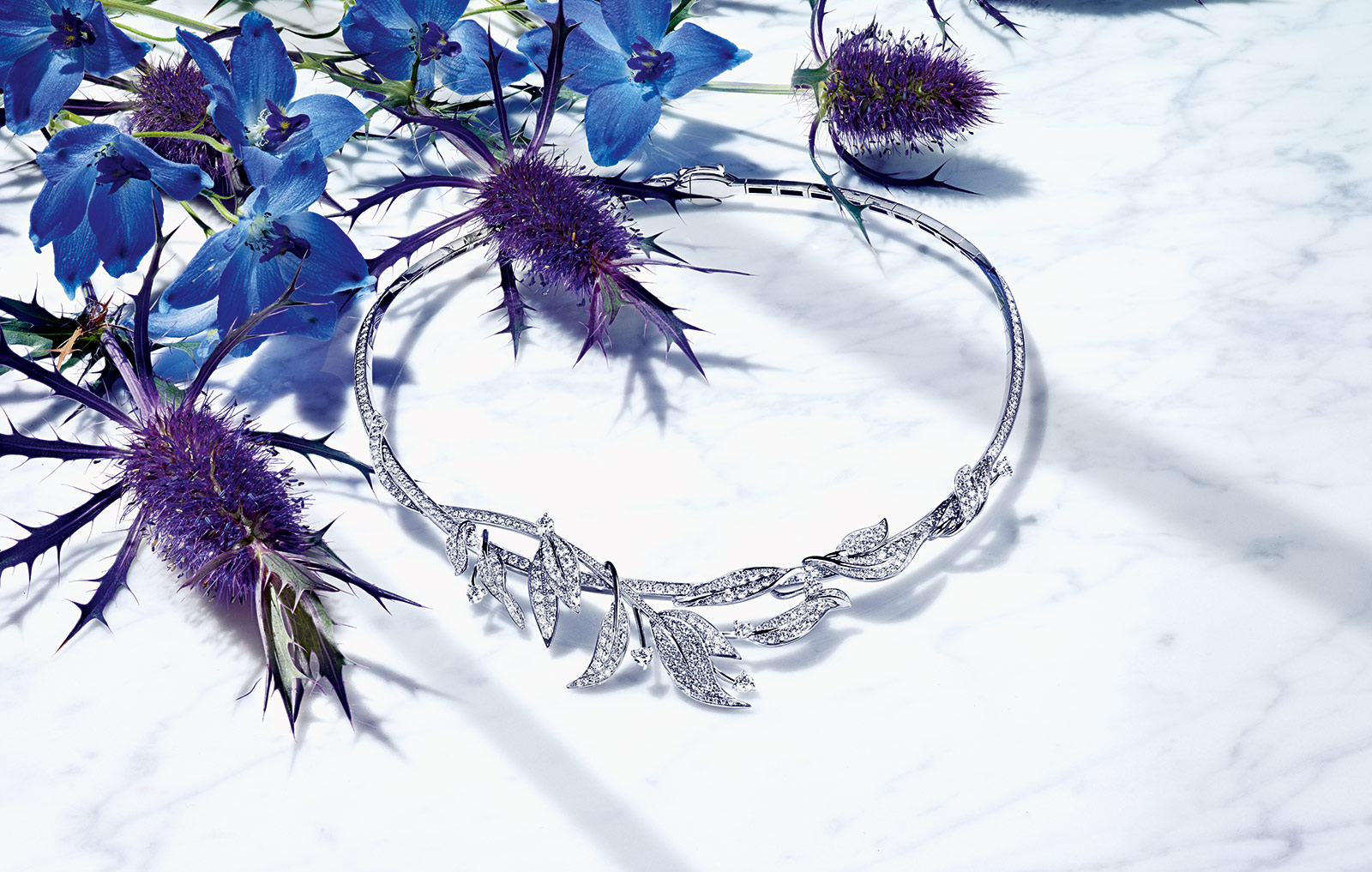 The 'Laurier' collections contains six pieces: a flexible necklace whose clasp resembles laurel branches swaying gently in them wind, hidden amongst diamond leaves, and on it, a medallion pendant with a delicate relief forms its own ring as the branch softly curves around it — an embodiment of the plant which bends but does not break when beaten. Two rings are designed to cover whole fingers, but their foliage boldly extends to the neighbouring fingers too. The earrings resemble whole laurel bouquets, gathered together with ribbons (wreaths traditionally bequeathed to competition winners,) and the watch secretly hides its dial under a lid scattered with diamonds, whose treasures are revealed only to the wearer.
Each piece demonstrates acute mastery in jewellery techniques, as well as the design virtuosity of the Chaumet house: exceptional materials, asymmetrical compositions, bold leaves, fashioned from gold and diamonds. In the 'Laurier 'collection, every detail is an exquisite example of the commendable high jewellery tradition of the house.