The American singer has already appeared on the red carpet wearing Chopard jewellery for several years in a row now. It could be said that the collaborative collection was the next logical step in the close relationship between Rihanna and the Geneva-based brand. Indeed, Rihanna belongs to a list of top celebrities who simply adore jewellery, something that Ginnina D'Orazio, owner of the Hollywood jewellery selection agency D'Orazio & Associates, recently confirmed in an interview with me.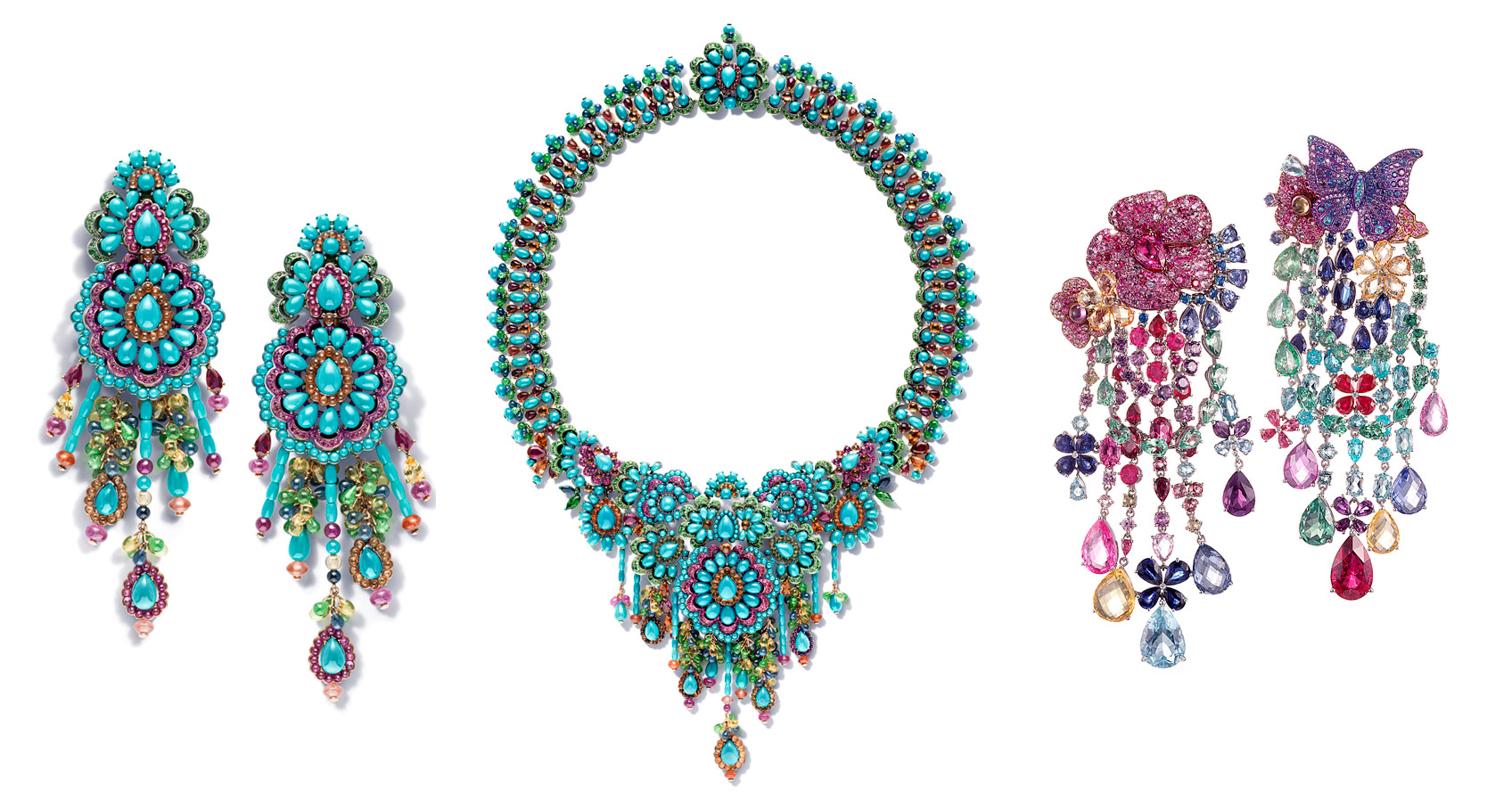 The Rihanna Loves Chopard collection includes several pieces made from diamonds and precious stones whose style is predominantly influenced by the star's native Barbados and its colourful exotic gardens. Plants and flowers from the island are paid homage to in the bejewelled chandelier earrings and diamond bracelet with floral embellishments. The celebratory atmosphere of Barbadian carnivals has been recreated in the shimmering colour palette of the unique Rihanna Loves Chopard collection, which comprises earrings, bracelets and necklaces. The creations all have eclectic designs and include a concoction of colourful precious stones.
There is a riot of colour in the Red Carpet collection, which was released for the first time 10 years ago. Each year, Chopard creates as many original pieces of jewellery as the number of years for which the Cannes Film Festival has run. So, in 2017, the collection included 70 inimitable new designs. Amongst these, the earrings, bracelets and necklaces stand out the most as these are what draw much of the attention on the red carpet.
Actresses who wear Chopard at Cannes differ hugely from each other in their styles and characters. Their choice of jewellery is similarly distinct. One half of the Red Carpet collection jewellery is of a more traditional character, such as, for example, the Riviera necklace made from several dozen diamonds and pear cut sapphires, the classic chandelier earrings with 40 carat rubies and 3 carat diamonds or the necklace with a teardrop tanzanite stone weighing 150 carats and tanzanite beads.
The remaining pieces in the collection embody the innovative approach taken by Caroline Scheufele to jewellery design and her love for experimenting with materials and techniques. Consequently, Chopard has used titanium to create new earrings, rings and several wide cuff bracelets.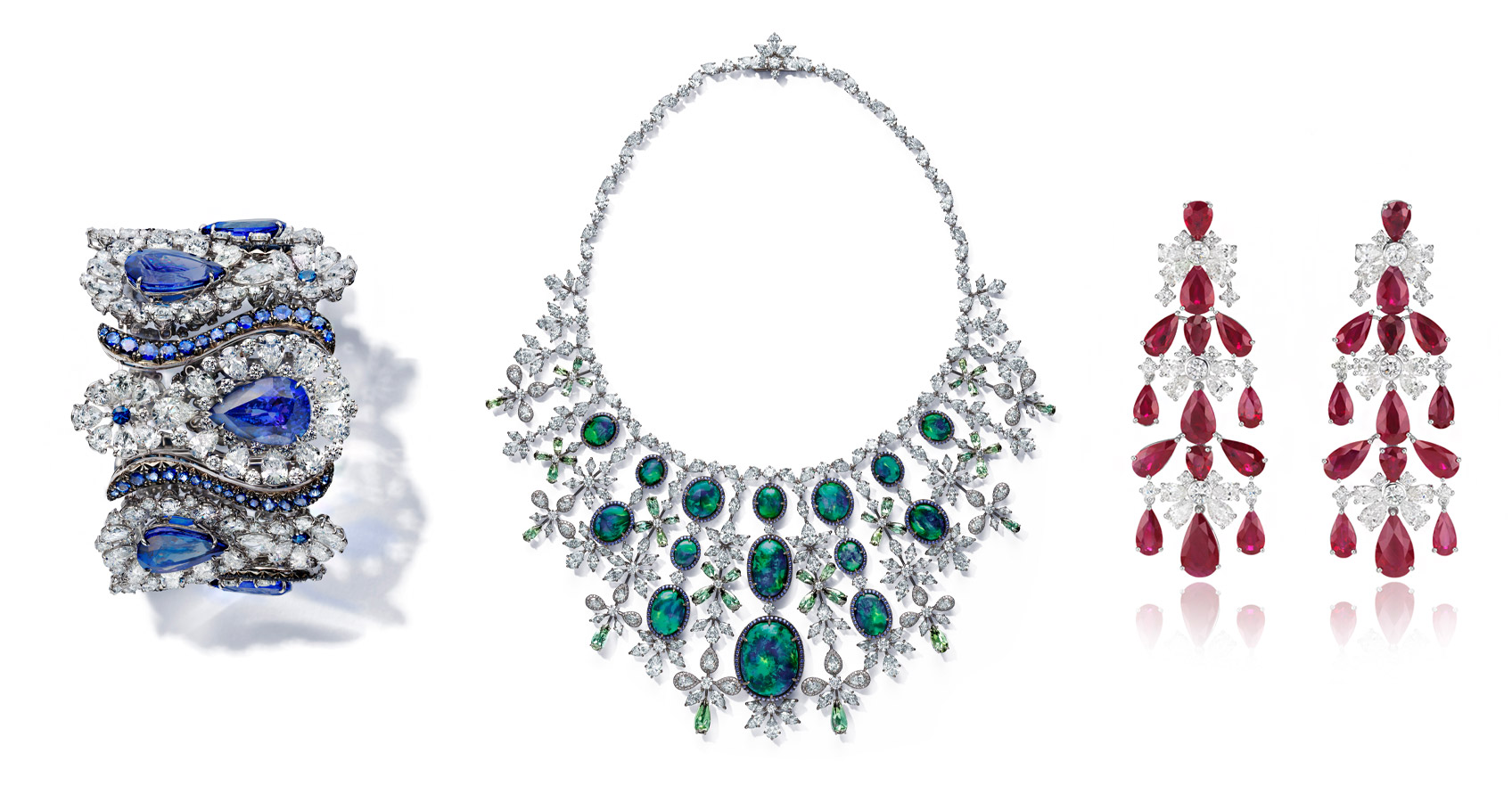 The colourful chandelier earrings are made from stones in the light-dark blue colour spectrum, including topaz, amethysts, Paraiba tourmalines and tsavorites. There are also bracelets adorned with arabesque motifs and strewn with sapphires, tanzanite, apatites, tsavorites, rubies, amethysts, diamonds and, in one instance, even black opal. There is also a titanium ring in the collection that has been finished with a large heart-shaped rubellite weighing over 4 carats and 20 marquise cut tsavorites.
Year after year, the Red Carpet collection pushes the boundaries of high jewellery art, making new discoveries and adding a wealth of glamour to the international film festival. 2017 was no exception, with Caroline Scheufele surpassing herself again by releasing 70 unbelievable creations. All that is left for us to do now is wait for the following instalment which we can expect to see in May next year.