On 7 November, Tiffany&Co. celebrated the official launch of its Christmas season at its flagship store on Bond Street. This featured the première of its "Make the World Sparkle" window display. British supermodel Jourdan Dunn attended the celebration wearing pieces made by the famous brand: she had a glittering marquise cut diamond necklace around her neck, a ring with a huge diamond on her finger, and an art deco bracelet on her wrist. It's hardly surprising that the store entrance was heaving with paparazzi – everyone wanted a shot of the stunning Jourdan wearing those exquisite jewels.
The boutique had been redecorated on the inside as well as the outside: the rooms were decked with Christmas trees with decorations, some in the form of precious stones, on the walls hung wreaths and on the tables stood small bouquets of pine cones and Christmas tree branches. The guests were treated to ginger biscuits, hot chocolate and eggnog. After trying some snowflake sweets, I went to look at the jewellery displayed of a specially arrange Christmas pop-up at the back of the Bond Street store.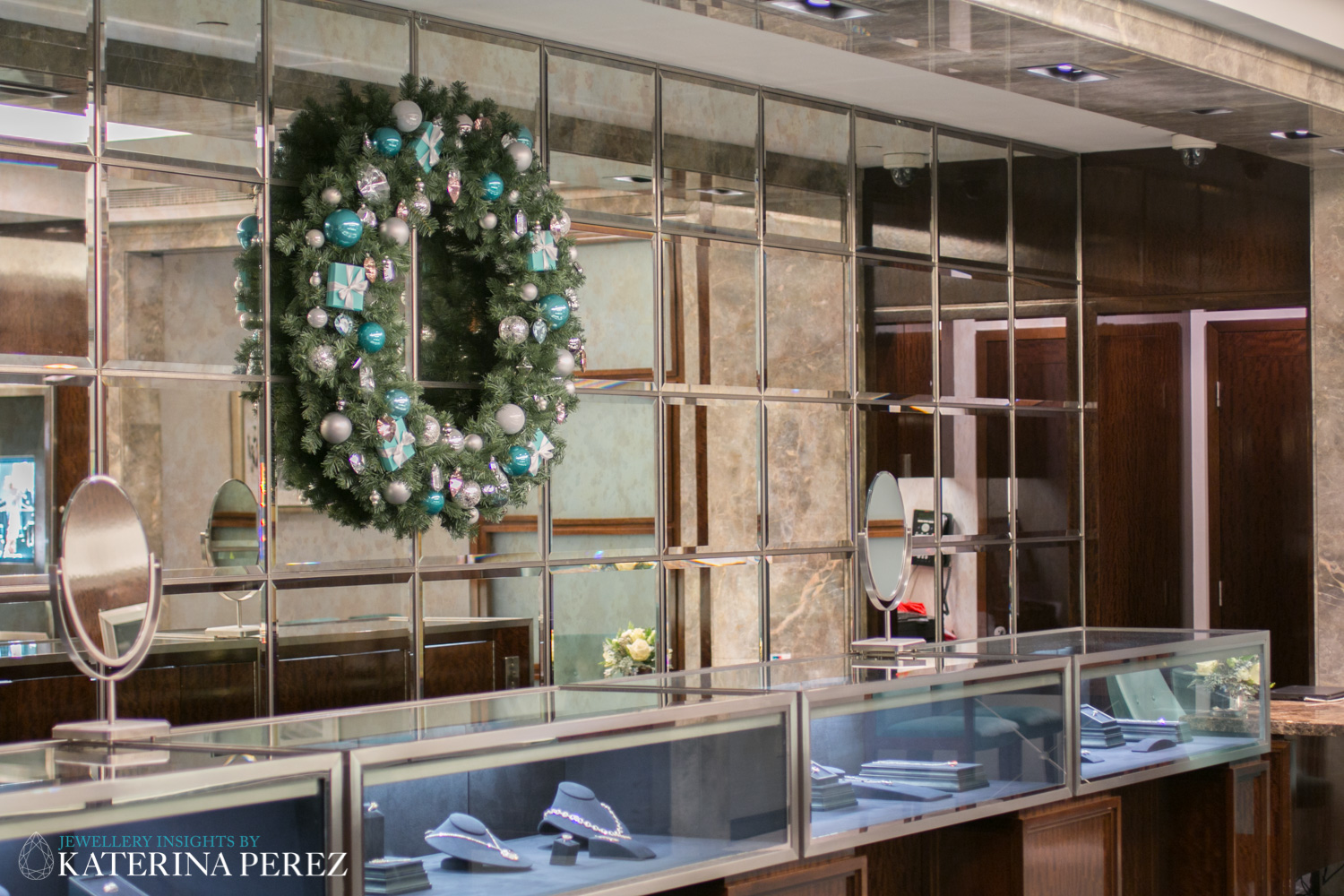 If any girl spots that signature little blue box under the Christmas tree, she gets excited. Fact. Tiffany&Co's creations are often bought as gifts for holidays and special occasions, making the jewellery more sentimental in value. They become all the more precious and close to the hearts of their owners no matter what it is they've been given, be it a diamond Tiffany Setting engagement ring or a heart-shaped silver pendant by Paloma Picasso. This Christmas, the sparkling jewels will be beaming in their gift boxes as will the faces of those who are given them – that's what Tiffany&Co wants to say with its Christmas campaign "Make the World Sparkle".