At times we forget that fine jewellery is not just adornment. For some it holds treasured memories, for the others it is a reminder of an important event in life or … in history. With this in mind one of the finest Parisian jewellery houses Cartier created some very special piece of jewellery to keep the morale of French citizens up during the World War II. This time it was not the design that made the piece stand out, but the idea itself.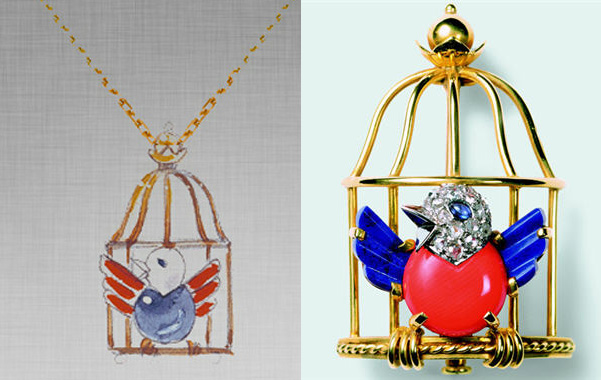 Cartier Bird brooch from the drawing to the actual piece
During the German occupation of the city during World War II, many Parisians referred to themselves as birds in a cage. So in 1942, Jeanne Toussaint, who was Director of Fine Jewellery at the time, came up with a concept of creating a brooch in a form of a caged bird to represent occupied France.
In 1944 following France's liberation at the end of World War II, the version that appeared in the Maison Cartier window in Paris was slightly different:  the cage door was now opened and a bird was poised for flight. This piece of jewellery became its most famous not because of the value of the French national flag – colour stones (coral, diamonds, lapis lazuli) but for what it represented: liberty, fraternity and freedom.
Very recently, Cartier designers came up with a new version of this beautiful and symbolic jewel. Free as a Bird pendant is a dainty neck adornment that comes in two equally beautiful variations. Those who appreciate charming beauty of white diamonds would probably choose the white gold version. The rose gold pendant is complemented by intense red rubellite, diamonds and a peridot. Which one would be your choice? KP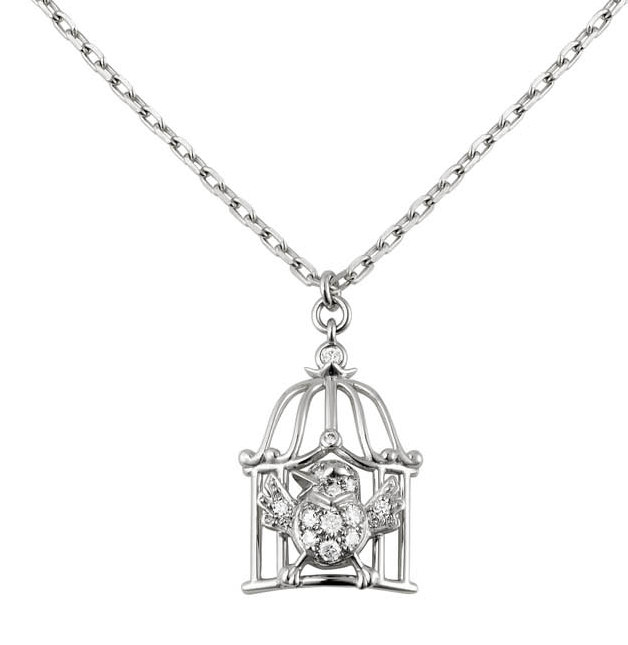 Cartier White Gold Bird Pendant with Diamonds