The House of Gübelin is a jewelery dynasty, spanning six generations, whose creations are rooted in the art of gemmology and the intrinsic beauty behind gemstones. While many fine jewelery houses create incredible jewels, few have such focus on the importance of the gemstones themselves - making Gübelin stand out among the rest. This month the Swiss Jewelery House has its the new The Mystical Garden Collection that celebrates the spectacular inner world of emeralds.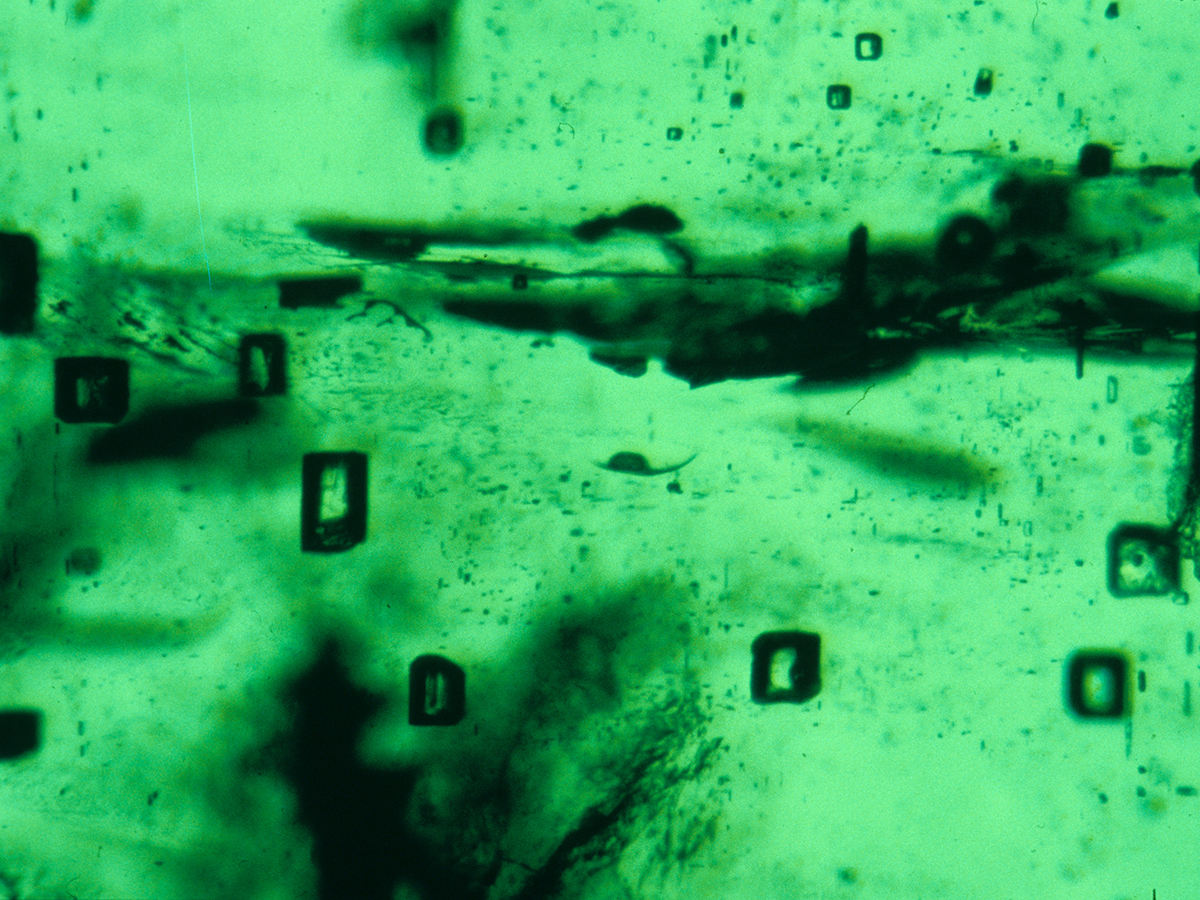 The inclusions within a gemstone can be considered its fingerprint, which is especially important when it comes to green beryls. In fact, crystal impurities in these colored stones serve to identify and authenticate them, telling the world their origins and their story. Eduard Josef Gübelin, who was a pioneer in gemmology, believed that the inclusions - if properly understood - were the keys to the soul of the gemstones. He showed it to the world in his book 'Photoatlas of Inclusions in Gemstones' which featured microphotographs of inclusions inside rubies, sapphires, diamonds and many other minerals.
One of the images in the book was of thin films of liquid inside an emerald, which resembled a flower-like arrangement. Light bounced off the inclusions. It was this magnificent sight taken by a photographer that got the attention of Gübelin designers, and which was laid out first stone.
Divided into Ancient Path and Ornaments of Flowers, the collection consists of pendants, rings and earrings with alluring emeralds, sapphires and rubies, all complemented by diamonds. The hero pieces - which include two pendants, two pairs of earrings and a solitaire ring - all feature stones from Colombia, which is accepted as the origin of the finest emeralds. The miniscule droplets of liquid which crystallize within the gemstones during their growth create a mosaic pattern that contains 2.84 ct Colombian emerald and earrings with two pear-shaped emeralds. A rectangular-looking inclusion is reflected in the Ancient Path-earrings, which have been crafted in white gold with 1.94 ct and 1.76 ct, step-cut emeralds from Colombia, as well as the pendant of matching design.