The story behind Garrard's latest jewellery collection is inspired by Queen Alexandra and the jewellery which she famously wore and loved. After having been thrust into the spotlight when she married Queen Victoria's eldest son in 1863, she became known for being beautiful, as well as dressing in ensembles and jewelled accessories that accentuated her appeal as a figure in the public eye - before the idea of 'celebrity' even existed.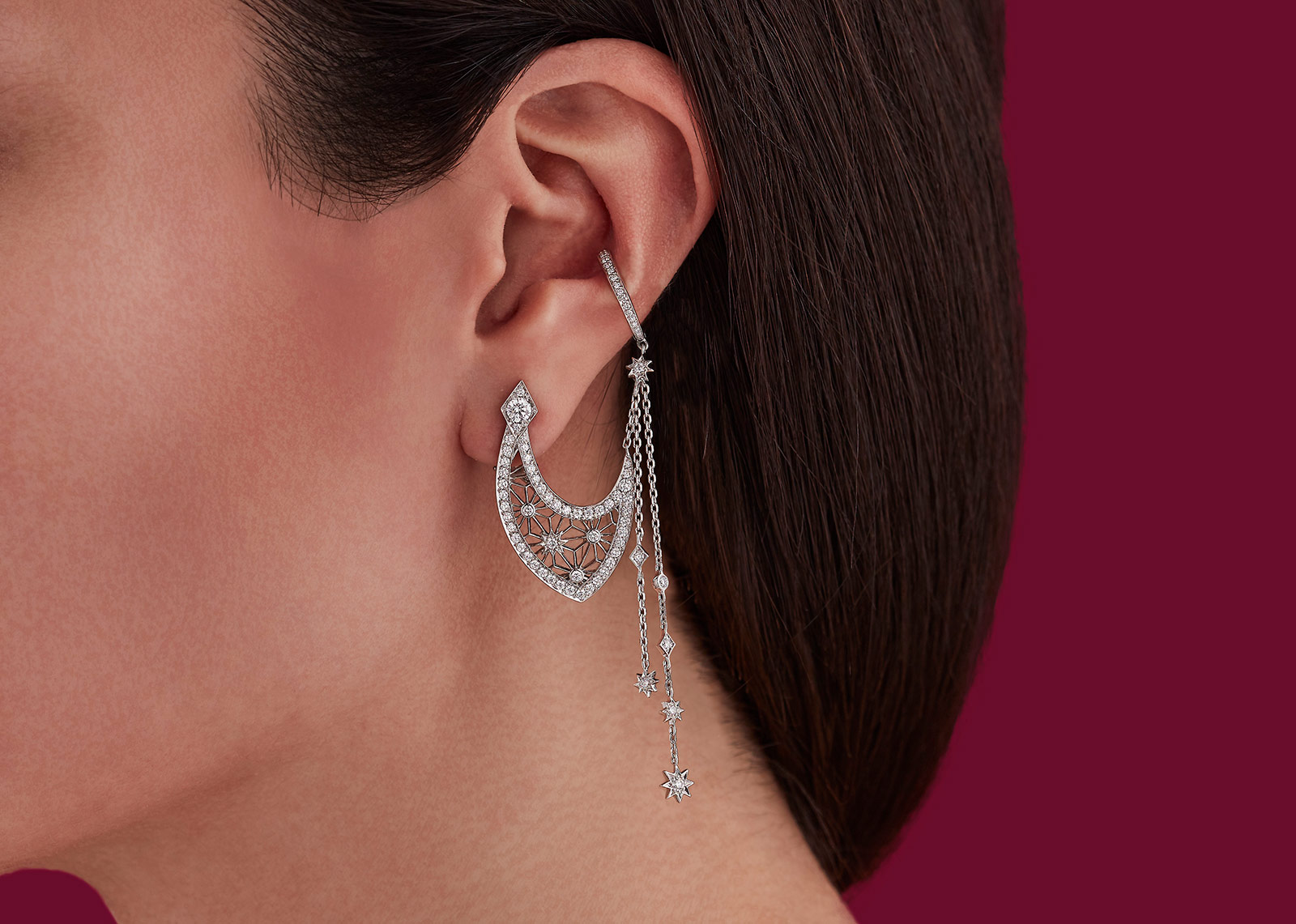 While many of the jewellery motifs which she championed had long been popular in Victorian England, the innovative way in which she wore them meant the Queen continued to set trends going into the twentieth century.
"What's remarkable about Queen Alexandra's style is that she took inspiration from the past and made it relevant for the future," says Sara Prentice, Creative Director. "This is at the heart of what we're doing at Garrard, bringing our heritage to life in designs that work for the modern woman."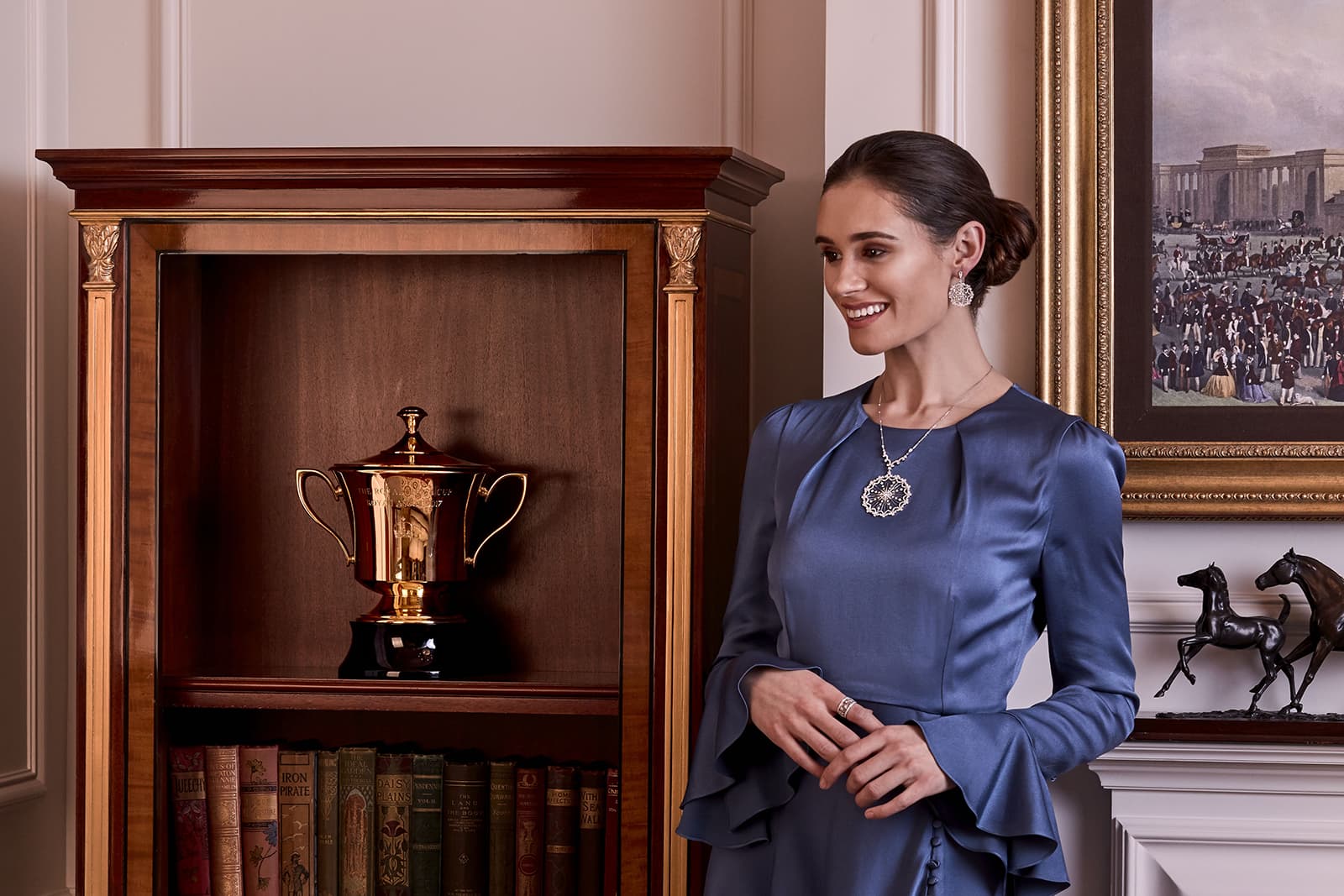 The three lines within the 'Muse' collection are 'Filigree', 'Signature Serpent' and 'Starlight,' all of which respectively focus on a famous motif which Queen Alexandra wore - 'Starlight' referring to the diamonds stars that adorned the bodice of her gowns, 'Signature Serpent' acting as a reference to the snake bracelet that curled around her wrist, and 'Filigree' paying tribute to delicate metalwork style of her nineteenth century tiara.
Another way which Garrard pays tribute to the Queen is through the purple sapphires that can be found in the 'Signature Serpent' and 'Starlight' lines, which are inspired by the amethyst-studded jewels she was gifted by her brother-in-law, Tsar Alexander III of Russia. She then came to return time and time again to shades of purple in the regal gowns she wore, the grand interiors of her home, and most significantly in the jewellery she commissioned.
Within these collections, Garrard has chosen to interweave meta-references to other royal jewellery; the diamond and dot pattern of a tiara made for Queen Alexandra's daughter-in-law, Queen Mary, and Garrard created a sapphire brooch that marked Queen Victoria's wedding - from this came the inspiration for the sapphires in the serpents' eyes.
"The great joy of Muse is that it began with a royal icon, a trendsetter of her time, and it expanded to take in so many aspects of her life," says Sara Prentice. "The more we researched, the more we found Queen Alexandra remained an inspiration for the women setting styles in high society today."