If you look at the accessories worn by celebrities on the red carpet at the beginning of 2019, the global reach of this trend becomes immediately apparent. In the US, actress Emily Blunt dazzled at the SAG Awards in diamond earrings, a necklace and Forevermark bracelets, but alongside them shone an X-shaped hairpin made of Swarovski crystals. At the BAFTAs in the UK, actress and model Laura Harrier was the centre of attention with a Bvlgari brooch in her hair. This work of high jewellery was decorated with 15 emeralds weighing 4.41 carats, 15 spessartite garnets weighing 12.35 carats, diamonds and onyx, which went perfectly with her orange dress.
Sporting hairstyles with brooches is a coming back into fashion. It is something which Anita Delgado, the fifth wife of the Maharaja of Kapurthala, often did at the beginning of the 20th century. Her jewellery collection included the glorious peacock-shaped 'Paon Royal' brooch made by Mellerio Dits Meller in 1905. Enamelled and covered with diamonds, it is preserved to this day and is now part of the Al-Thani collection which travels all over the world. We must not forget Elizabeth Taylor, one of the most passionate lovers of jewellery, who at the age of 60 wore an emerald and diamond bouquet-shaped en tremblant brooch by Bulgari in her hair. Acclaimed French actress Catherine Deneuve was similarly smitten by this trend: she was pictured in 1964 with a Boucheron bejewelled coiffure of her own.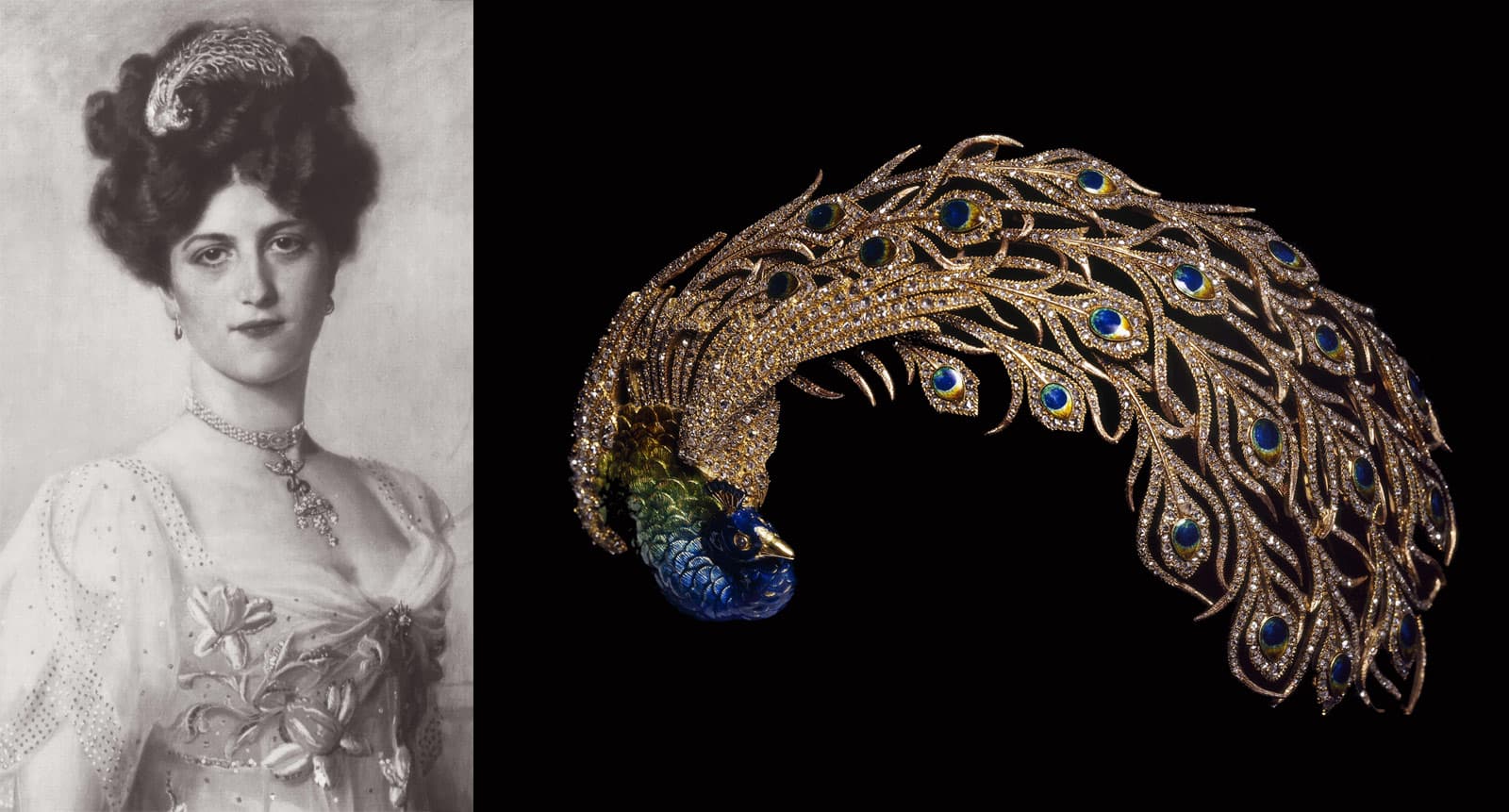 However, although hair jewellery was previously the preserve of film stars or aristocratic ladies who only wore it on special occasions, every fashionista and lover of luxury who has the means can now enjoy jewellery designed to be worn not only around one's neck or pinned to one's clothes but also as part of a hairstyle. Jewellery is not just for special events any more. Keeping up with the times are three maisons: Chanel, Boucheron and Chaumet - all of whom presented their interpretations of the trend during Paris Fashion Week.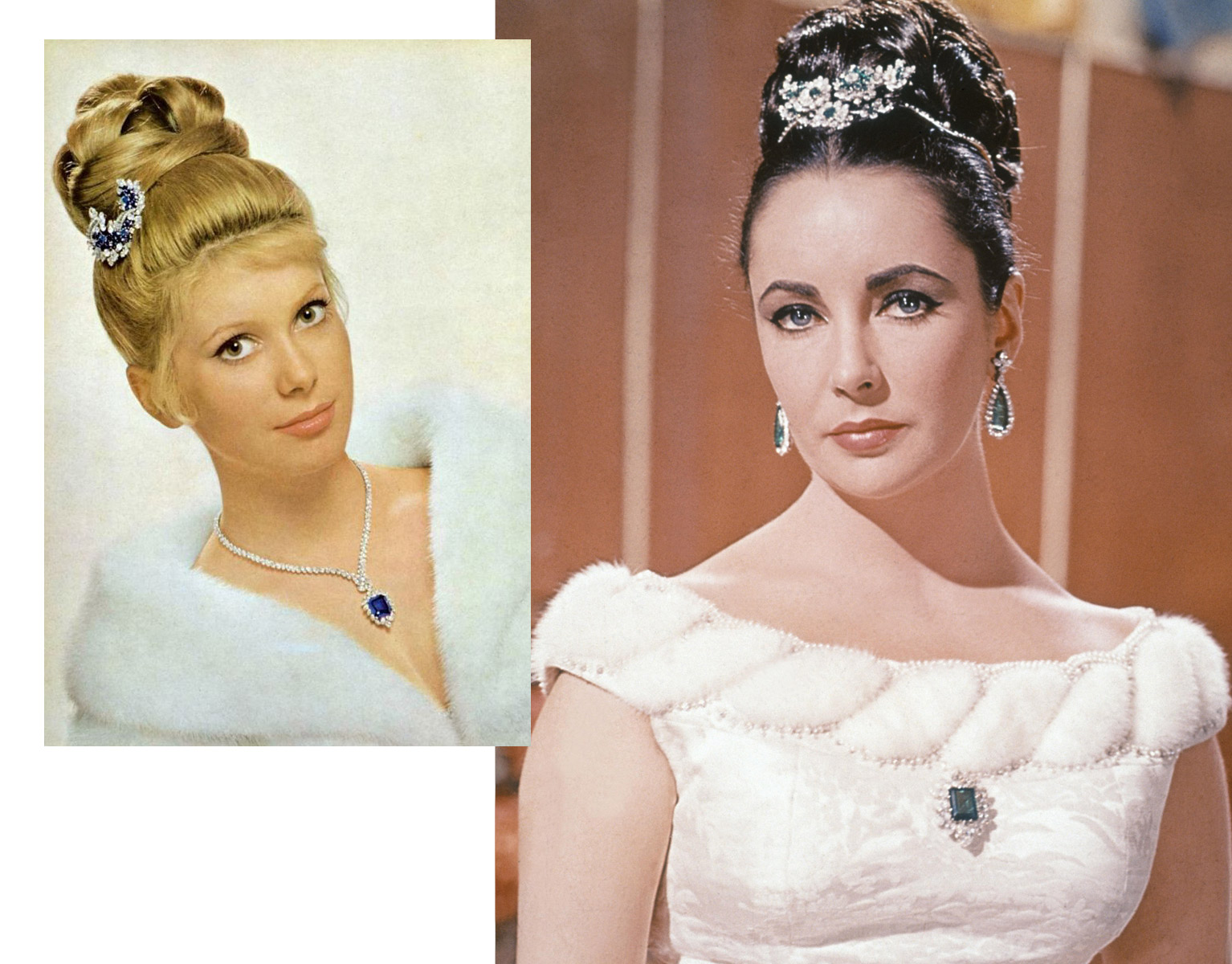 Chanel's latest high jewellery collection '1.5' included 3 camellia-shaped brooches with special removable caps that can transform them into hairpins. One flower is completely embellished with diamonds, the second is cut from pink quartz, and the third is made with moonstone cabochons and diamonds. Another brooch which could be worn in one's hair was part of the 'Revelation Diamant' sautoir, one of the many designs within this collection that can be worn in five different ways, and '1.5' also includes a traditionally designed white gold and diamond comb.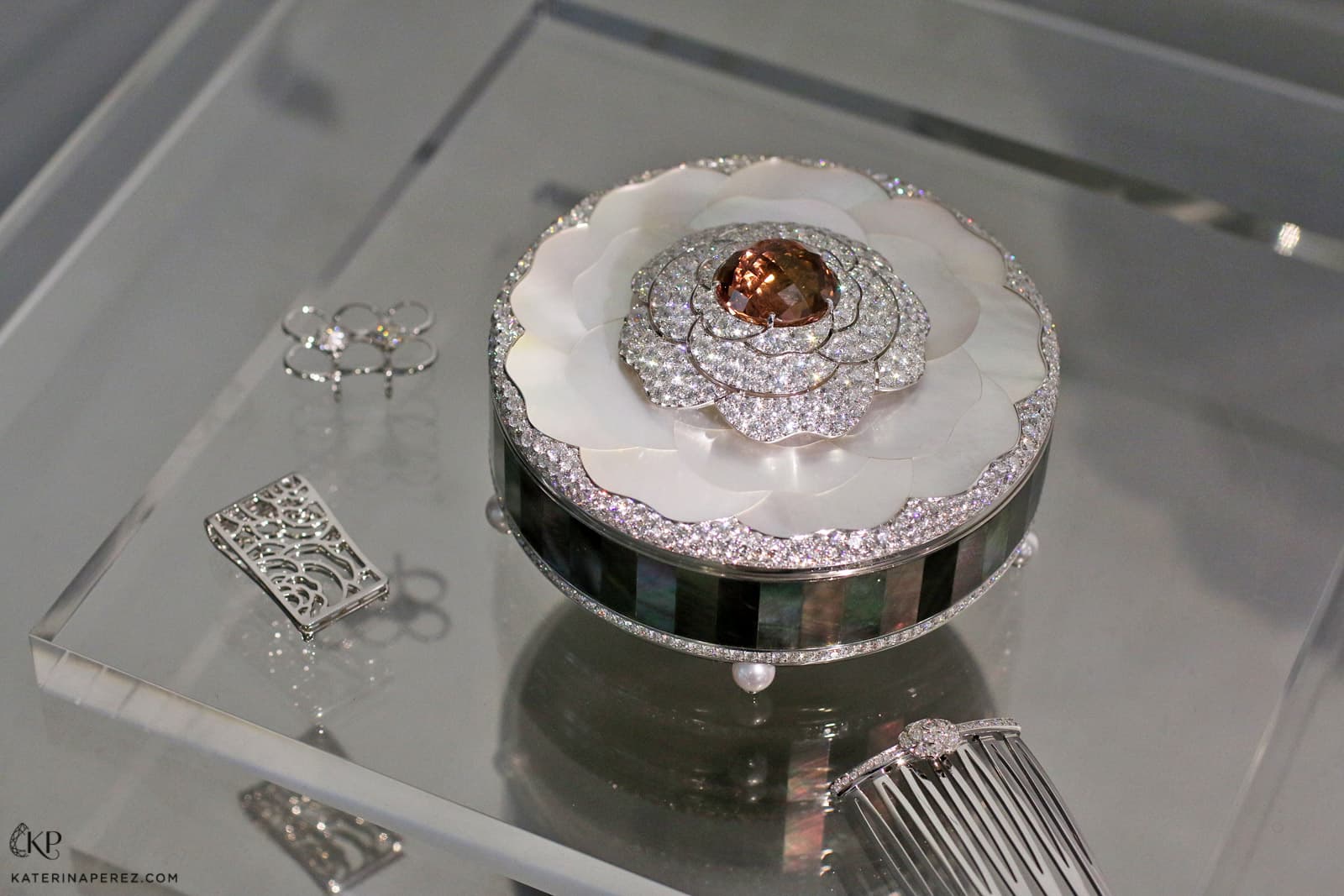 This year, Boucheron has extended its landmark collection 'Serpent Bohème' with a yellow gold and pavé diamond necklace that is also a ferronière (from the French word meaning "ironmonger"). This elegantly simple jewel was popularised during the Renaissance; featuring a delicate band or thread of beads - often paired with a teardrop stone in the middle -and is designed to be worn on the forehead.
Now for a variation of the ferronière: the 'sévigné', which towards the end of the 18th and beginning of the 19th centuries was worn not on the forehead but atop a hairstyle. An example of this is now part of the Chaumet collection 'Joséphine, Joséphine – Chaumet au Firmament', a modern manifestation of the traditional jewels that were worn at the court of Napoléon and Joséphine. The white gold and diamond 'Joséphine Aigrette Impériale' necklace has been designed to look like an abstract garland of miniature intertwined leaves. Being so light and agile, the necklace can be worn in your hair like a rather modern hairband. As well as this piece, the latest Chaumet collection boasts five traditional tiaras made with not only diamonds but also emeralds, sapphires, pink sapphires and sea pearls.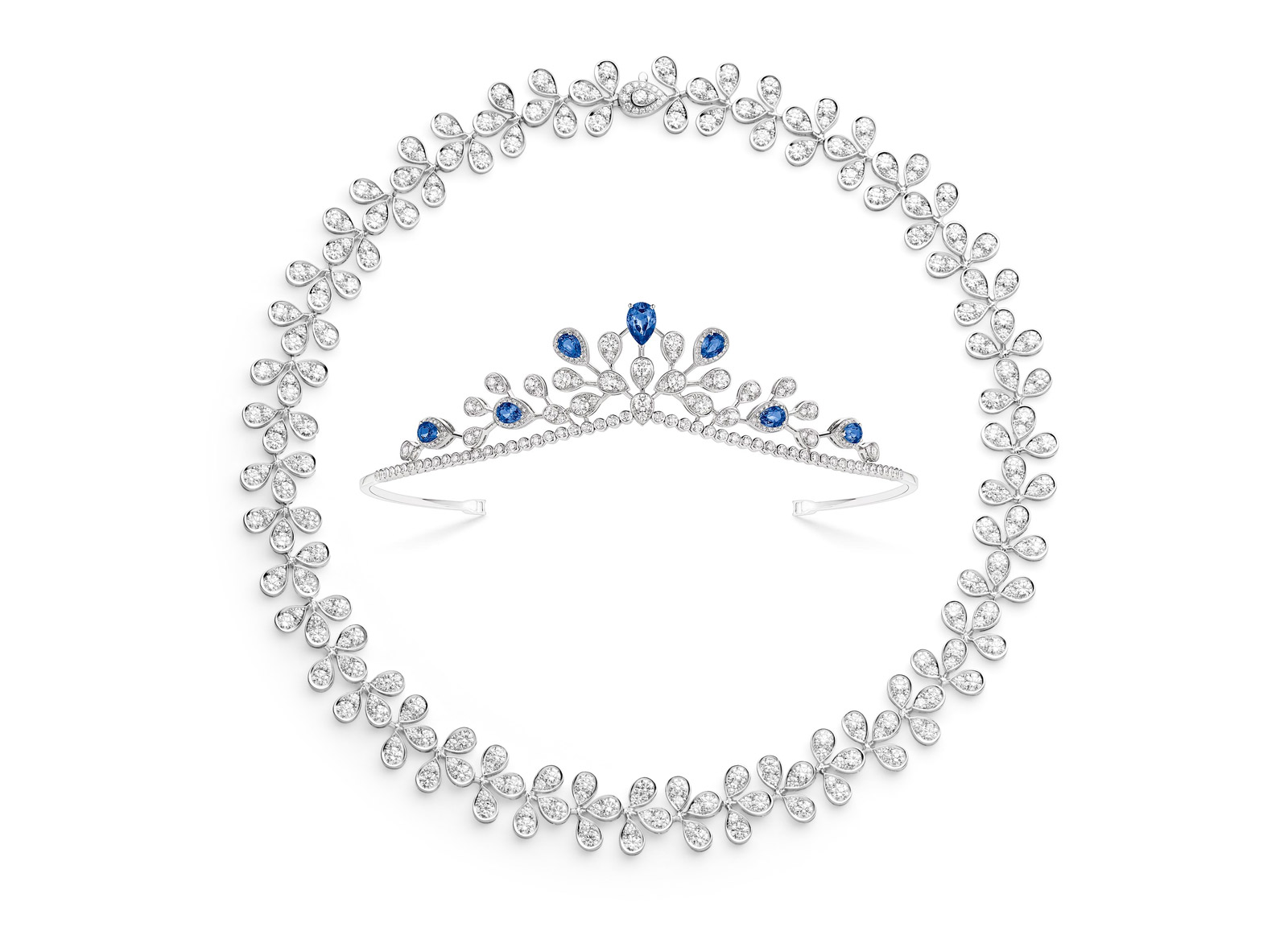 It is good to see legendary jewellery maisons encouraging experimentation and the transformation of jewellery, meaning it can even be worn in your hair. Only by distancing itself from common classical designs will high jewellery art be able to renew itself regularly, producing a cycle that can continue to attract a broad range of people.