Every year I get to discover a number of curiosities among all the splendid jewels that I encounter at international exhibitions. In the last few months of my travels, I came across something that I found truly extraordinary – a gold and diamond dragon sculpture approximately 24 centimetres high by the Swiss watch and jewellery brand Giberg. At the meeting with its founder Andreas Altman during Baselworld 2018, I discovered how the idea of creating such an extraordinary art piece came about.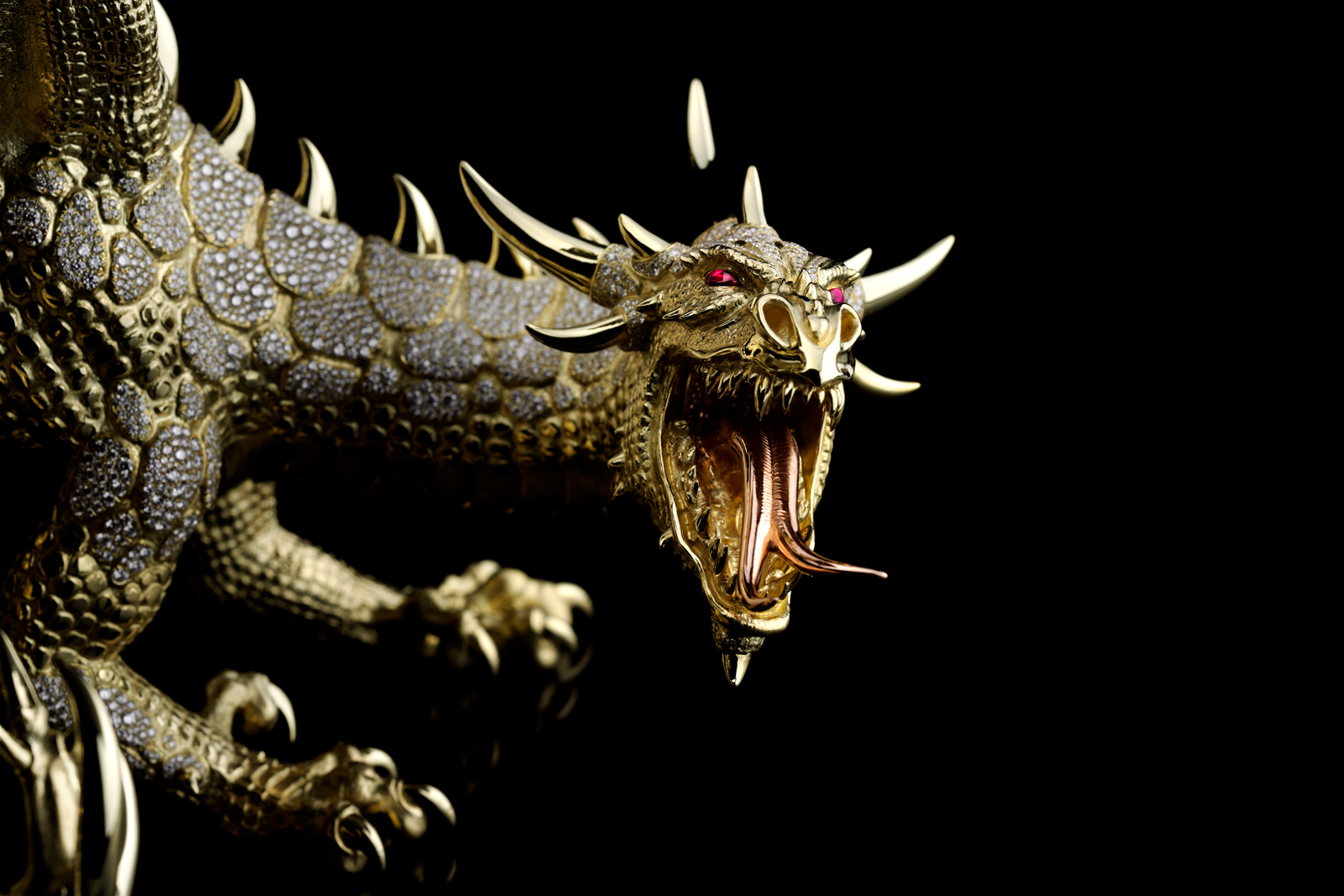 The dragon 'Ahton' was entirely hand-crafted by Andreas Altmann and his Giberg Swiss Noble Forge team between the 2009 and 2012, and is not only a labour of love, but also is a display of skill and creativity. The 7,739 diamonds weighing a total of 108 carats, ruby cabochons in the eyes of the creature and 5 kilograms of solid gold which shapes the dragon have been put to incredible use in this combination of fine jewellery and sculpture. The wings and the body of the dragon, his claws and teeth, the texture of the wings – all was re-created in miniature details by careful engraving and gold forming, making the mythological creature bewitchingly realistic.
As a highly trained goldsmith and gemsetter, Andreas Altmann creates haute horologie models in very limited editions, meaning that they are both exclusive and rare. He is inspired by mythical and ancient virtues such as wisdom, power, strength and the courage of heroes, and these motifs are evident in the bold, audaciously elaborate design of Giberg. There are few limitations to his imagination when he is creating his pieces, and this idea of fantastical possibilities in design is embodied by the glittering, powerful figure of Ahton.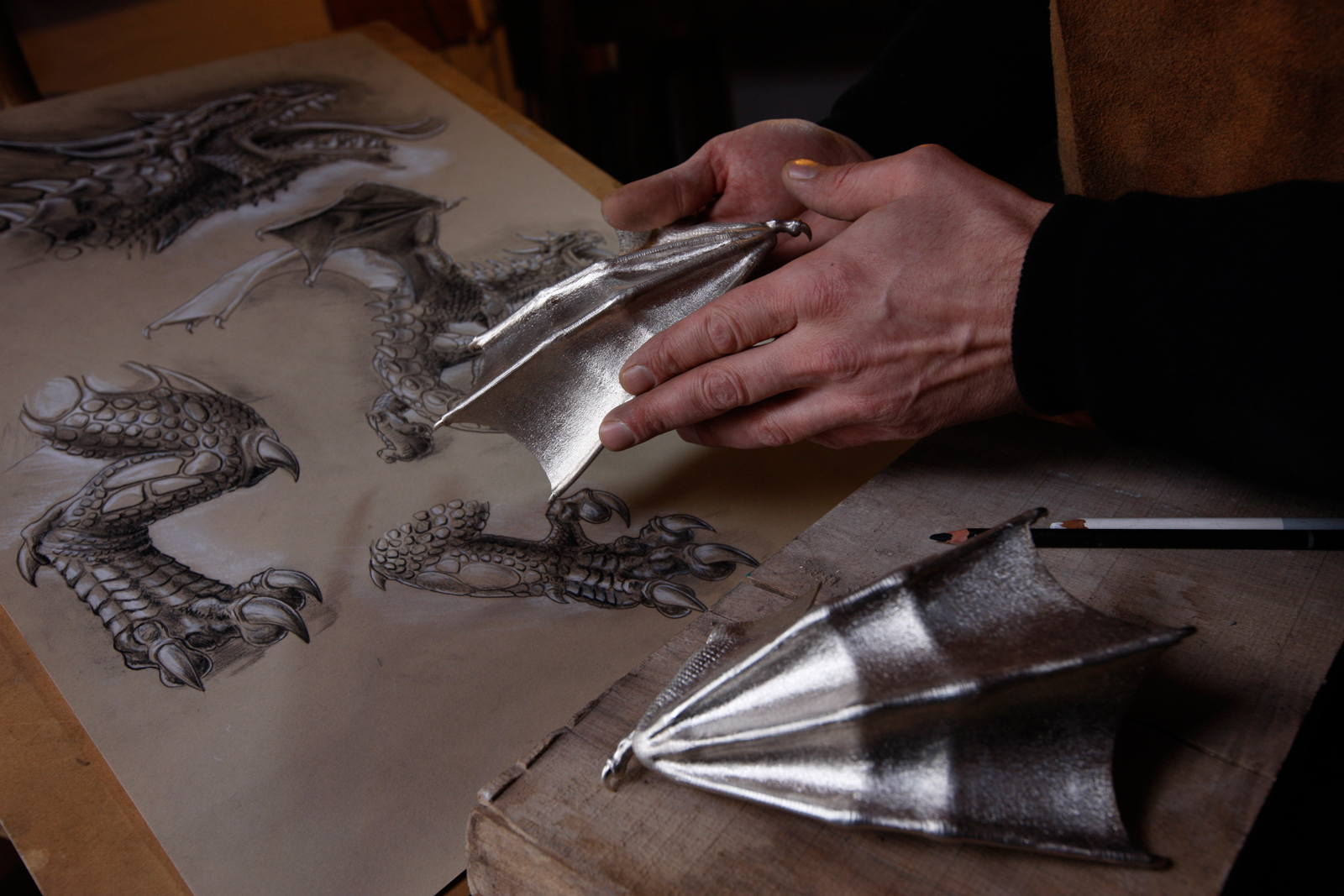 Andreas Altmann chose to create a dragon for many reasons, primarily what the dragon represents in the history of mythical storytelling: they are primal, wild, and often symbolic of evil. However, for others, dragons are seen as protectors, and were often guarding treasure or something incredibly precious. The name 'Ahton' is of Nordic origin, and translates to "he who sees, he who thinks." This is a representation of the power within designers such as Altmann - and potentially all creative designers – to produce art from observing the world around us.
The fantastical sculpture is accompanied by a special hand-written book that tells the legend of Ahton and unveils a Scandinavian saga that has been preserved in the artist's family for generations. The book is hidden in a secret compartment of the dragon's ark – an especially designed sophisticated showcase for the Giberg sculpture. Made of ancient moor oak with ebony insets, it hosts a high precision Swiss clockwork mechanism that consists of over one thousand parts. It ensures that the dragon emerges into view when desired.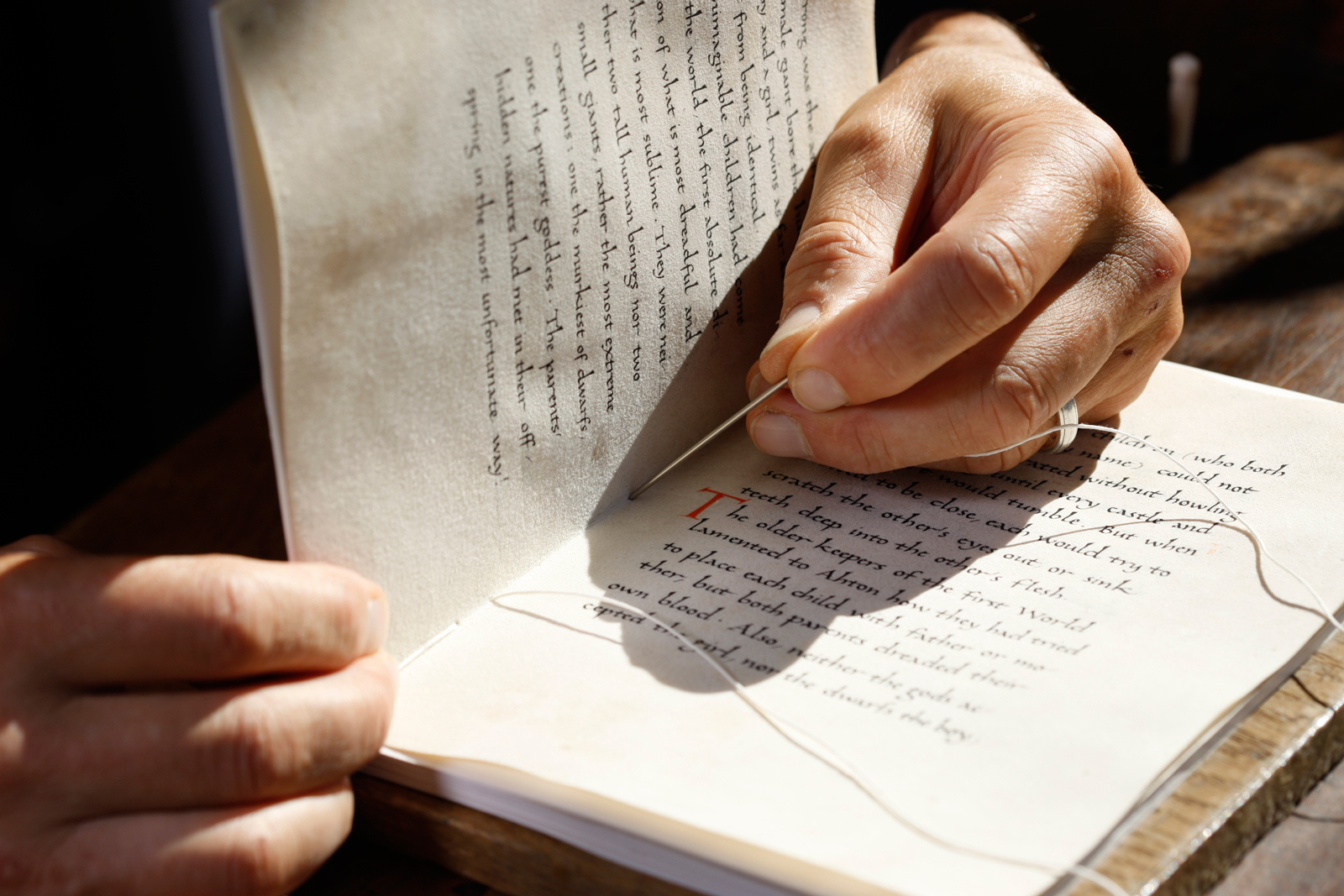 "Many visitors to our salon at Baselworld have offered to buy Ahton, but he isn't for sale. I made him for my own pleasure and enjoyment, although it brings me great joy to see that others appreciate what I have created," says Andreas. After unveiling Ahton 5 years ago, he continues applying his incredible creativity and design knowledge to all Giberg Haute Horlogerie creations.