'Peacock,' 'Sunlight,' 'Raindrop,' 'Cascade' and 'Haveli' are the five existing collections that have been designed since the brand's foundation in 2016. Not more than 6 limited edition pieces comprise each line, since the design and creation process takes months and - in some cases - even years.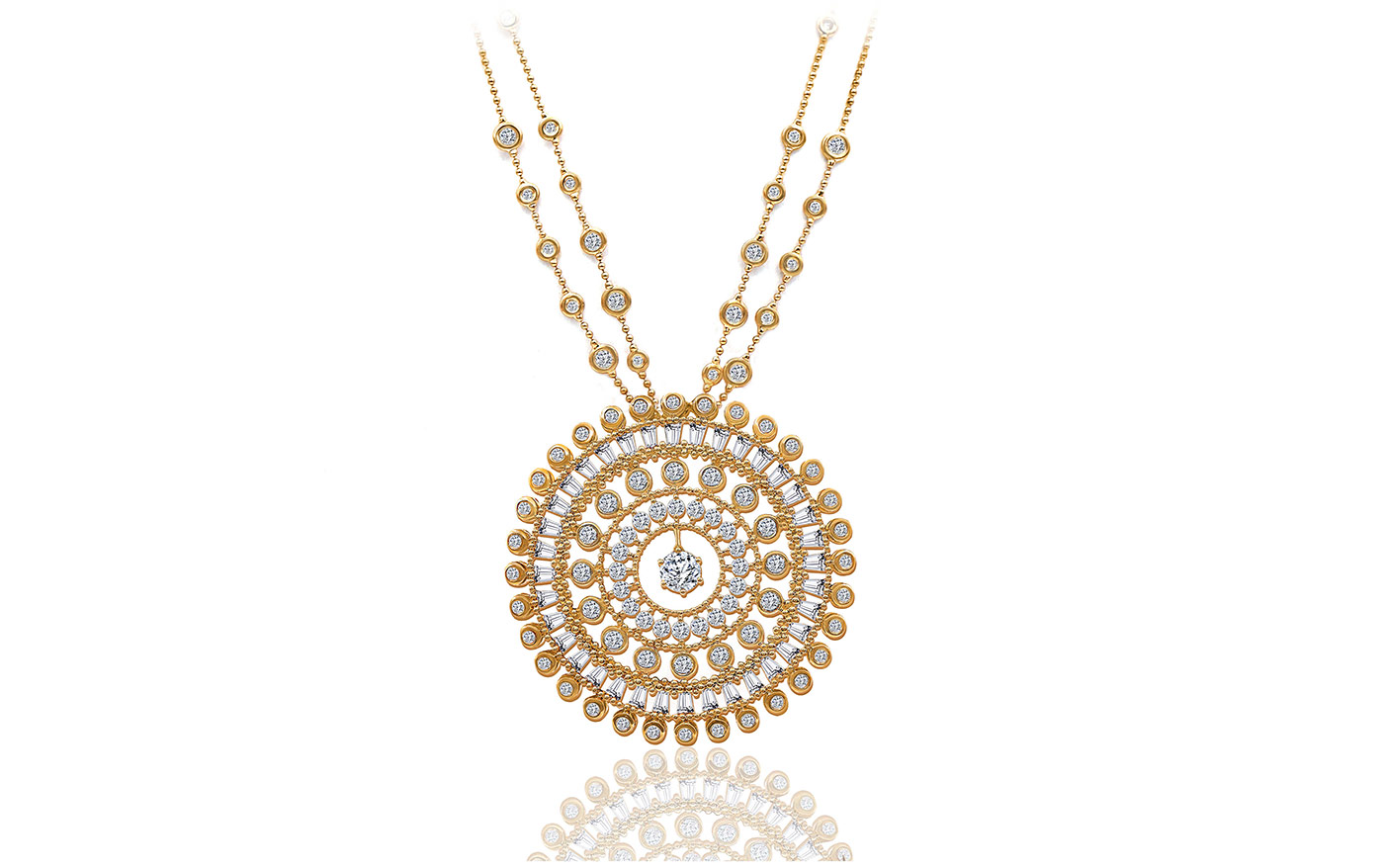 Harakh Mehta's ability to look well beyond the aesthetics of the pieces he creates adds an extra dimension to the collections. He believes that the beauty of a piece of jewellery goes deeper than simply its aesthetics and craftsmanship. The collections are inspired by his experiences during his childhood in his native India and are dedicated to a higher purpose of spirituality.
Harakh's final goal is spreading the feeling of joy and this is one of the things we talked about in this interview.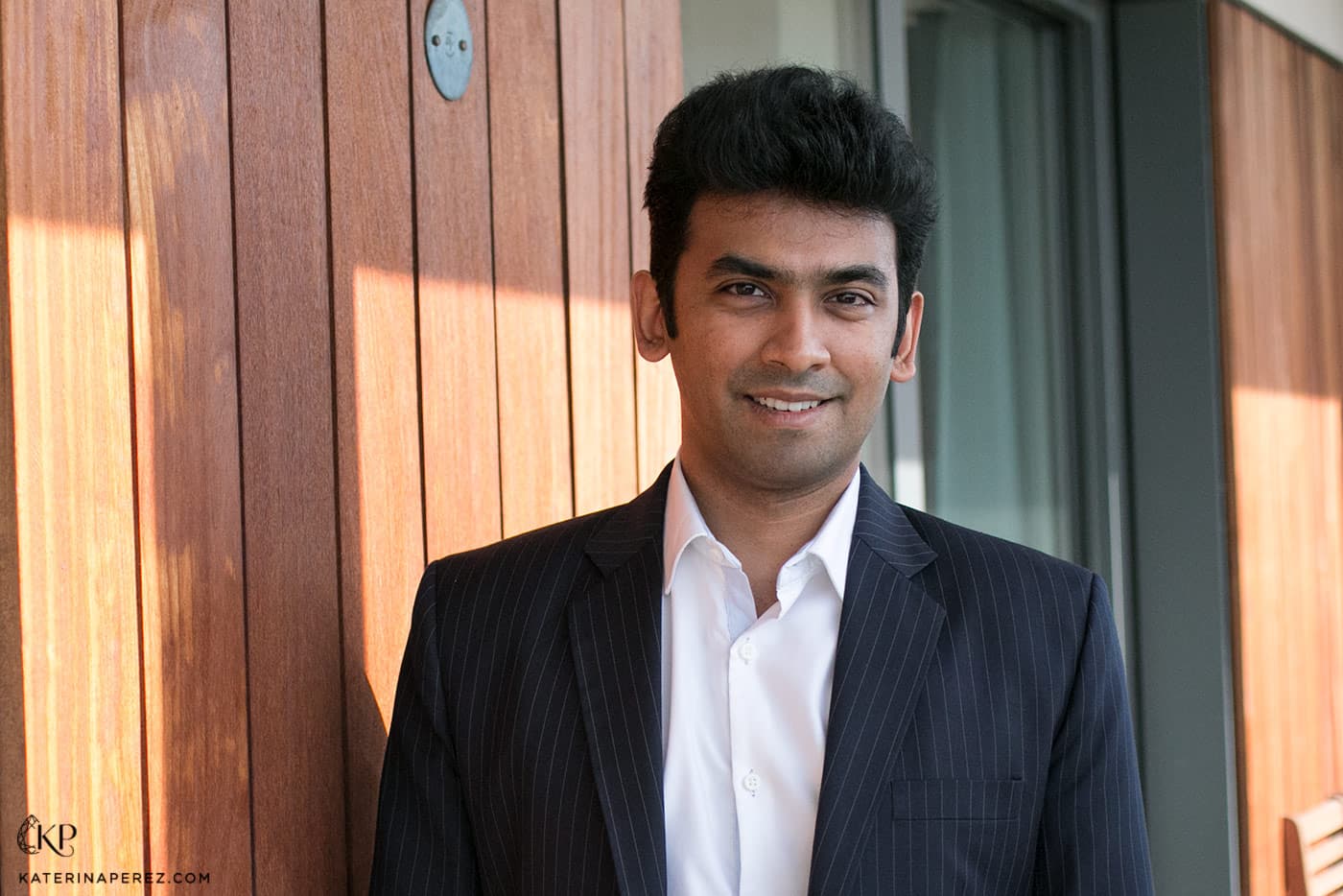 KP: You are fourth generation diamond dealer. Tell us about your predecessors?
HM: My great grandfather, Mr. Manilal Mehta was the one who started the diamond business and used to sell large diamonds and gems to the royal and noble families of South India. He also travelled to Antwerp, which was very unusual for an Indian back then and set up a small office there which my grandfather took over. Sometime later my father established diamond cutting and manufacturing business, but it was my mum who forward integrated to designing and manufacturing jewellery.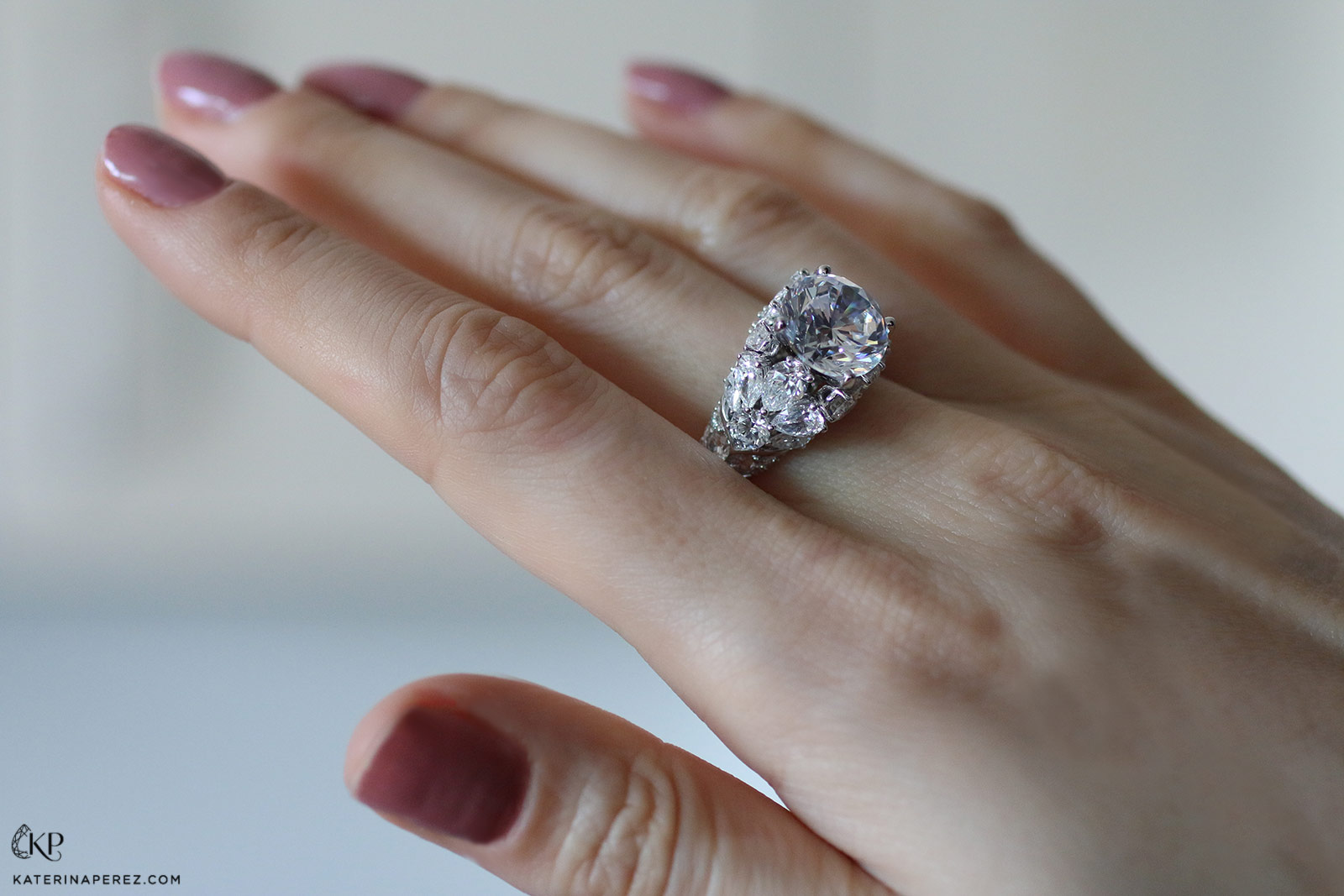 KP: Your family already has a successful business manufacturing diamond jewellery. What made you launch your own brand?
HM: Our family business caters to a wide variety of segments in the jewellery market, and while it continues to grow, we felt the need to carve a niche out of that business and focus on creating really outstanding jewellery with only top quality material. With this venture, we hope to have more flexibility in terms of the time and attention required, to provide the true connoisseurs of jewellery with the WOW effect that will translate in to ultimate happiness and joy!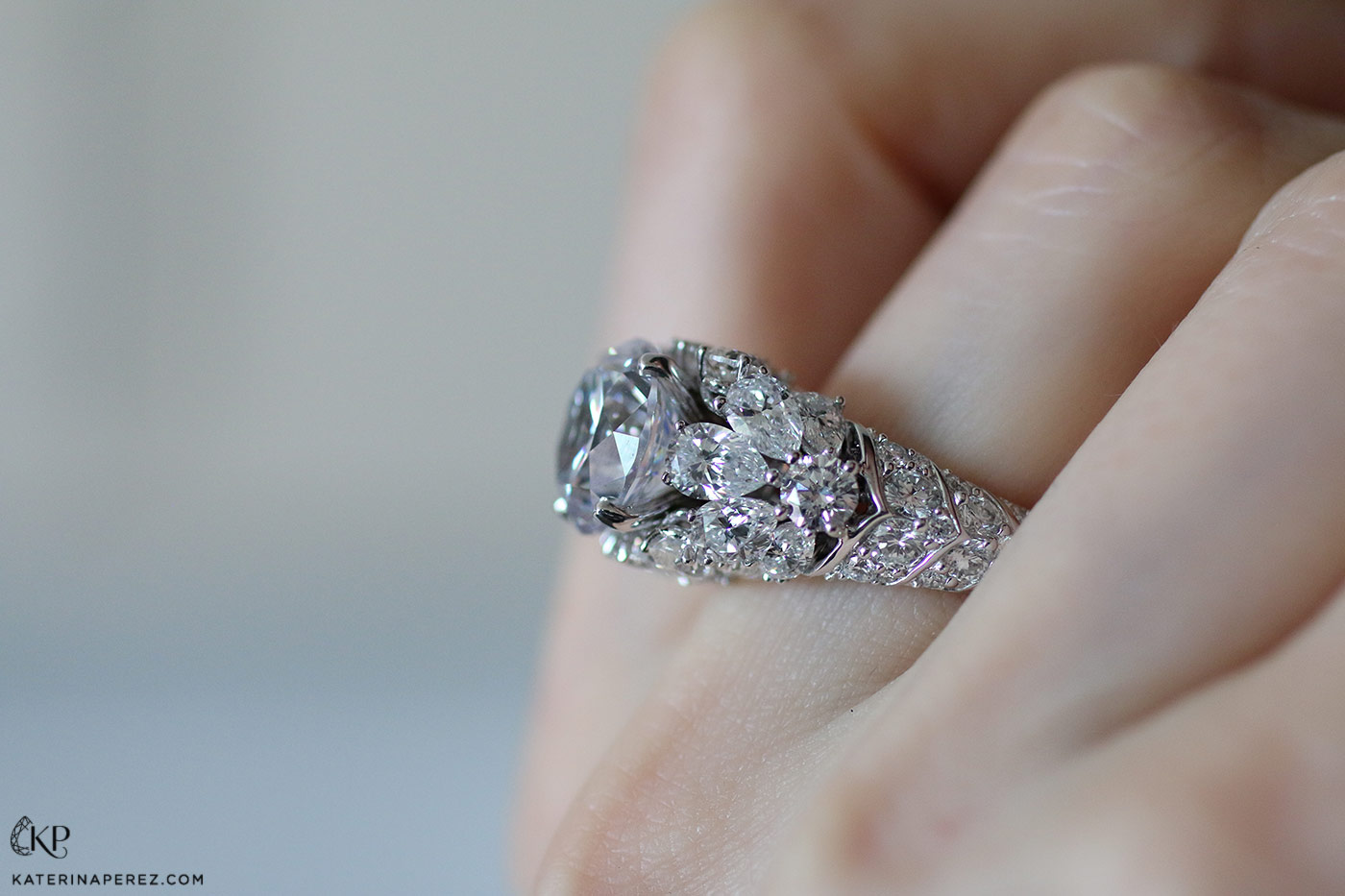 KP: What did you learn in the past which you implement in your present work?
HM: People skills! When I explain my vision to my team, they get motivated and start to treat a jewel as if it was their own, which is very gratifying. When a jewel finally comes out, it's a labour of love and I see the joy on everyone's faces. It makes me feel like I am succeeding in my mission of putting the joy back into jewellery for both the creator and the collector.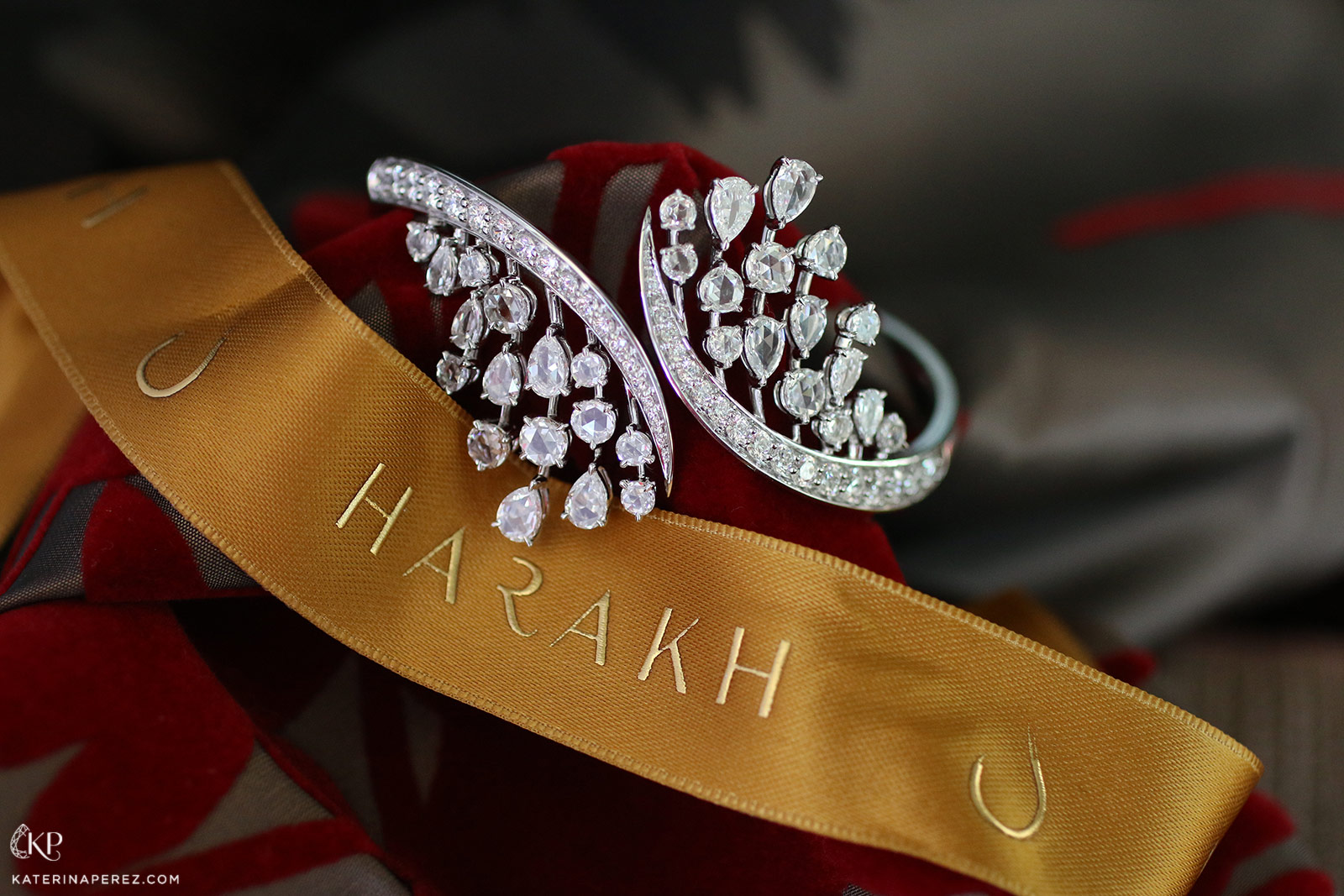 KP: When you do something with love, it shows...
HM: It does indeed. But apart from that we ensure to work only with D-E-F colour, IF, VVS and VS clarity and excellent cut diamonds to make Harakh jewellery reflect my vision of perfection. We go back to even looking at the material of the rough diamond first, use instruments to measure the light reflection and if we are happy with the result, the diamond goes into production.
KP: This explains why even the rose cut diamonds in your pieces look so beautiful, even set flat side up in the 'Cascade' collection jewels.
HM: This is actually the first time we used rose cut diamonds, our signature design is a mix of various diamond shapes in one piece: marquise, pears, round brilliant stones and especially custom-cut tapered baguettes. They are the most time consuming to produce and sometimes it feels like the job will never end! For example, in 'Haveli' collection you cut, say, three stones for the earrings, then you go back to check how they fit with the existing diamonds and sometimes find that they need to be re-cut to fit the others. One wrong move and you have to start from scratch!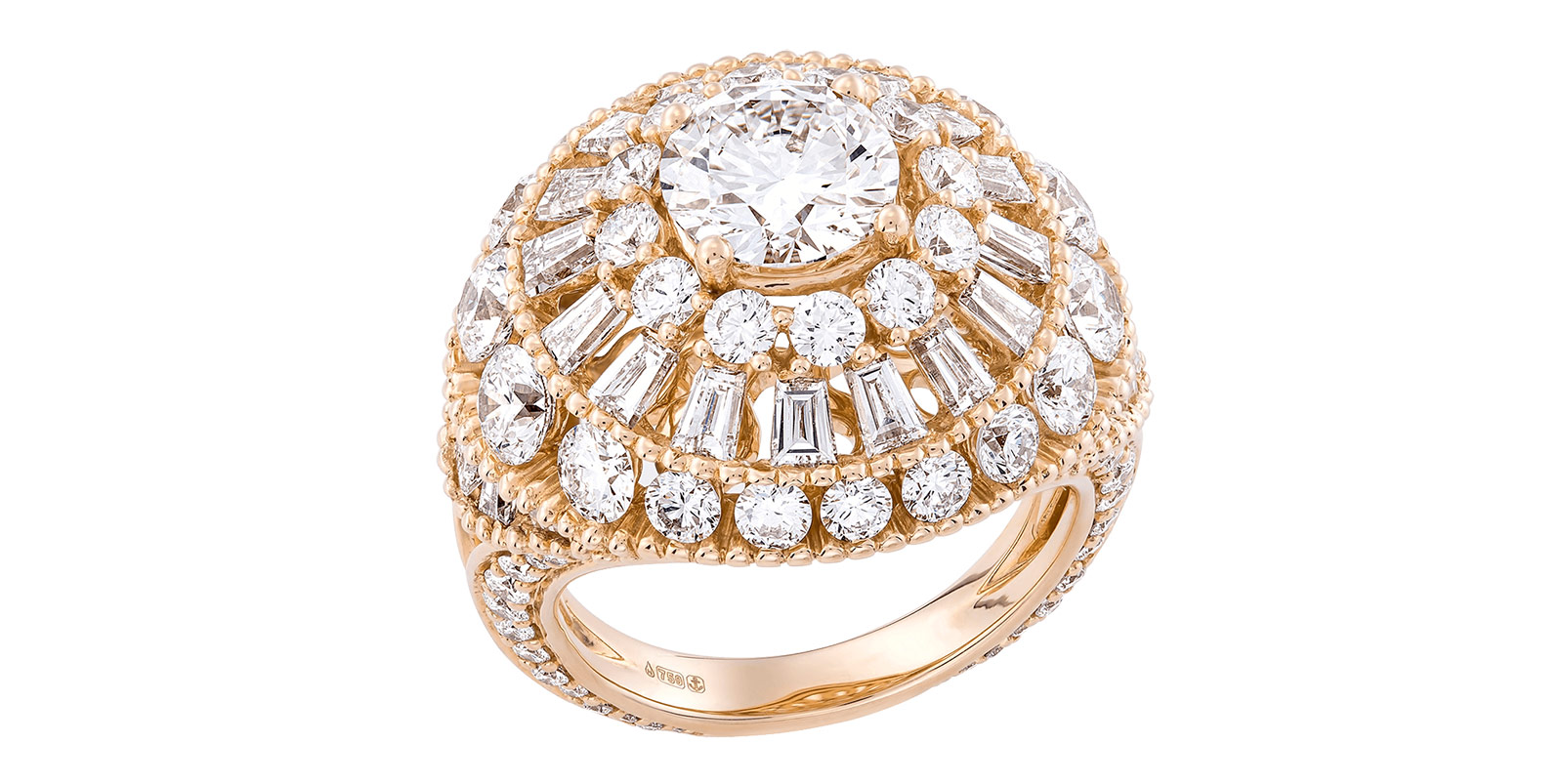 KP: Can you also tell us about the spiritual connection of your jewellery and brand?
HM: That's really a bit of me spilling over into my pieces! I look at most things in life at two levels, one - on the surface where I regard the actual event that is happening and second - at a deeper level, where I meditate upon what has happened and see what calling that incident has for me in Life's journey itself. It is through this same spiritual lens with which I have written up a Reflection Card for every single piece of our jewellery, where I share my inspiration behind creating this piece and try to observe its deeper significance.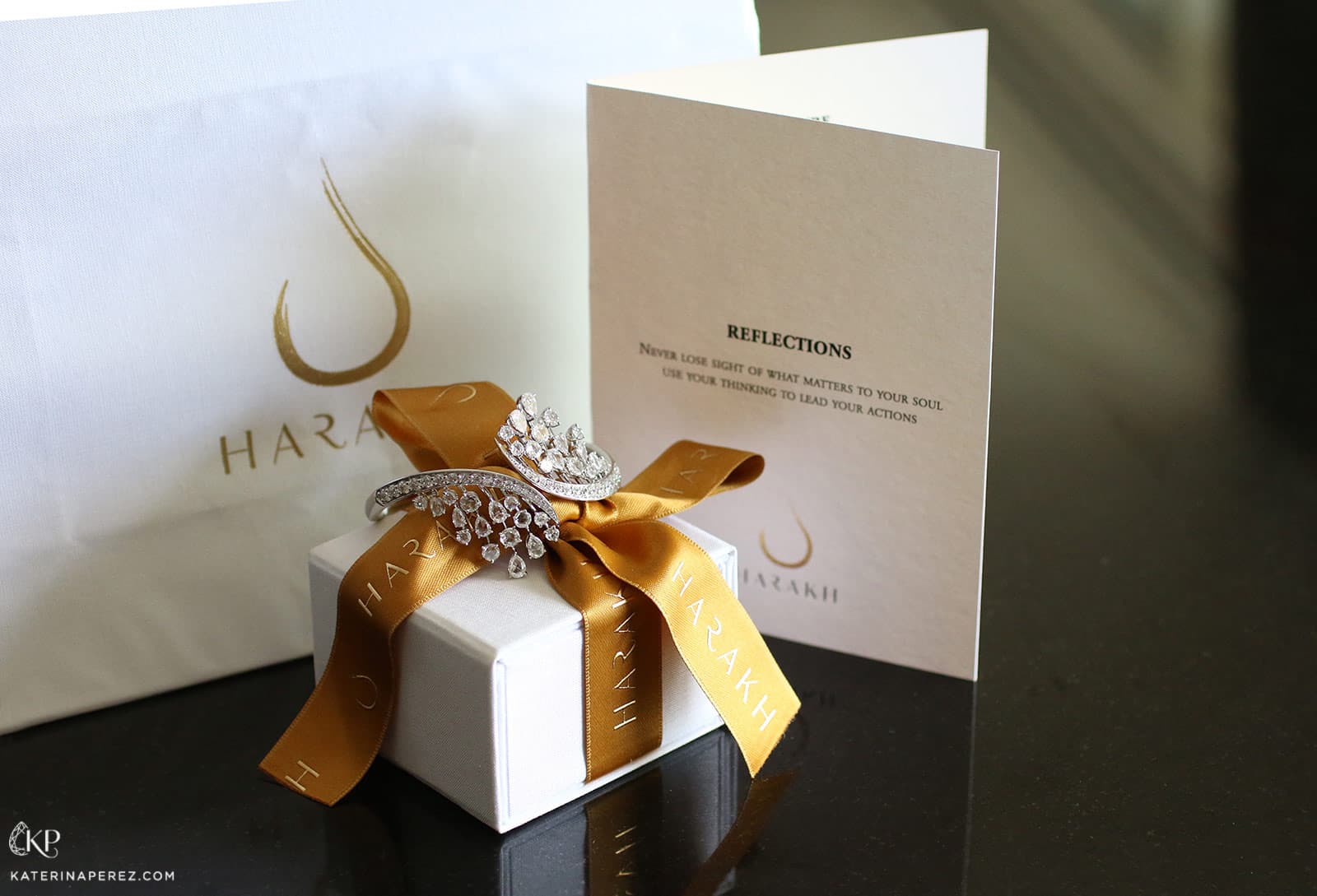 KP: And finally, what are you preparing anything special for your Couture show debut?
HM: Yes, I am launching a totally new 'Joy' collection which will stand out from the rest as I am going to introduce colour for the first time. Deep green emeralds, rich red rubies, and beautiful blue sapphires will embellish the pieces along with diamonds. I'm a fourth-generation diamond dealer, but life is better in colour!