As a certified gemologist, Jessie appreciates different tonalities and intensity of colour in gemstones. She plays with contrasting or complementing hues to create striking one-of-a-kind jewels, which reflect the personalities and ideologies of her clients. However, her own creativity and emotions are also channeled through these jewellery collections. In this interview, Jessie tells me about the evolution of her work, some of the most memorable jewels she has created, as well as the evolution of Asian women's taste over the last 20 years.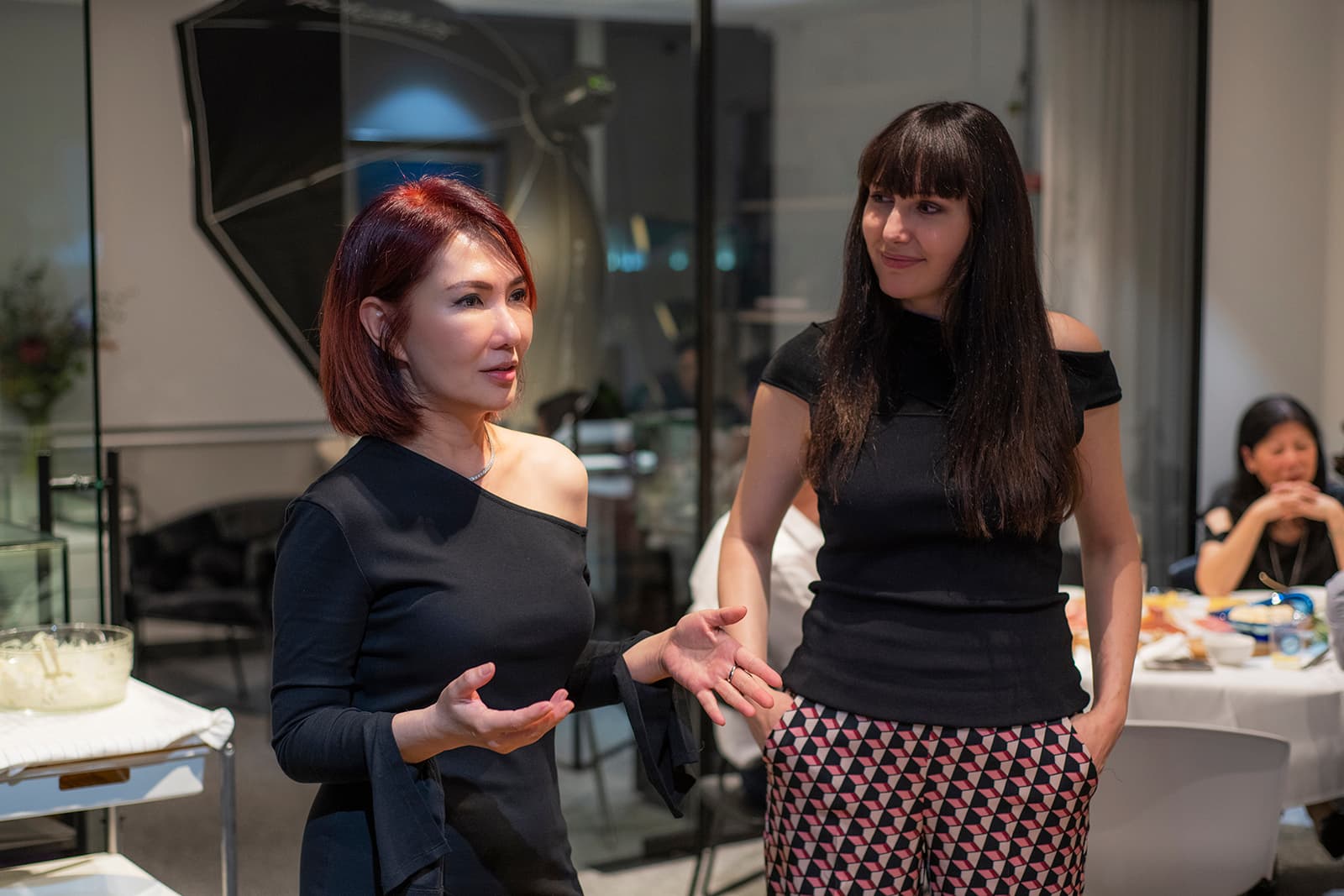 Katerina Perez: How did your work experience in jewellery as a gemologist in Malaysia influence the type of jewellery you went on to design?
Jessie Foo: When I first started out in Malaysia, there was a prospective customer who came looking for a specific gemstone. We did not have it in-store, so I requested my ex-boss to source it. To my utter surprise, he asked why I couldn't sell something that was already in-store instead of sourcing something that we don't carry? I still remember this question and focus on pleasing my customer with something that they really want instead of something I already have. This is why I frequently work on bespoke orders.
KP: Please give me an example of one meaningful private jewel you have created over the years?
JF: One of the most memorable creations was a masterpiece, rose-inspired necklace with 2459 diamonds, a concept based on a client's request. It was meant to mark a client's wife's 50th birthday and 25th wedding anniversary. Uniquely, this piece is a representation of his cherished family: in the necklace, seven rose motifs symbolise the couple and their five children - incorporating ideas of harmony, prosperity and blossoms with cheerfulness. Each delicate rose is movable and can be worn differently. I was truly honoured to have an opportunity to embody their love!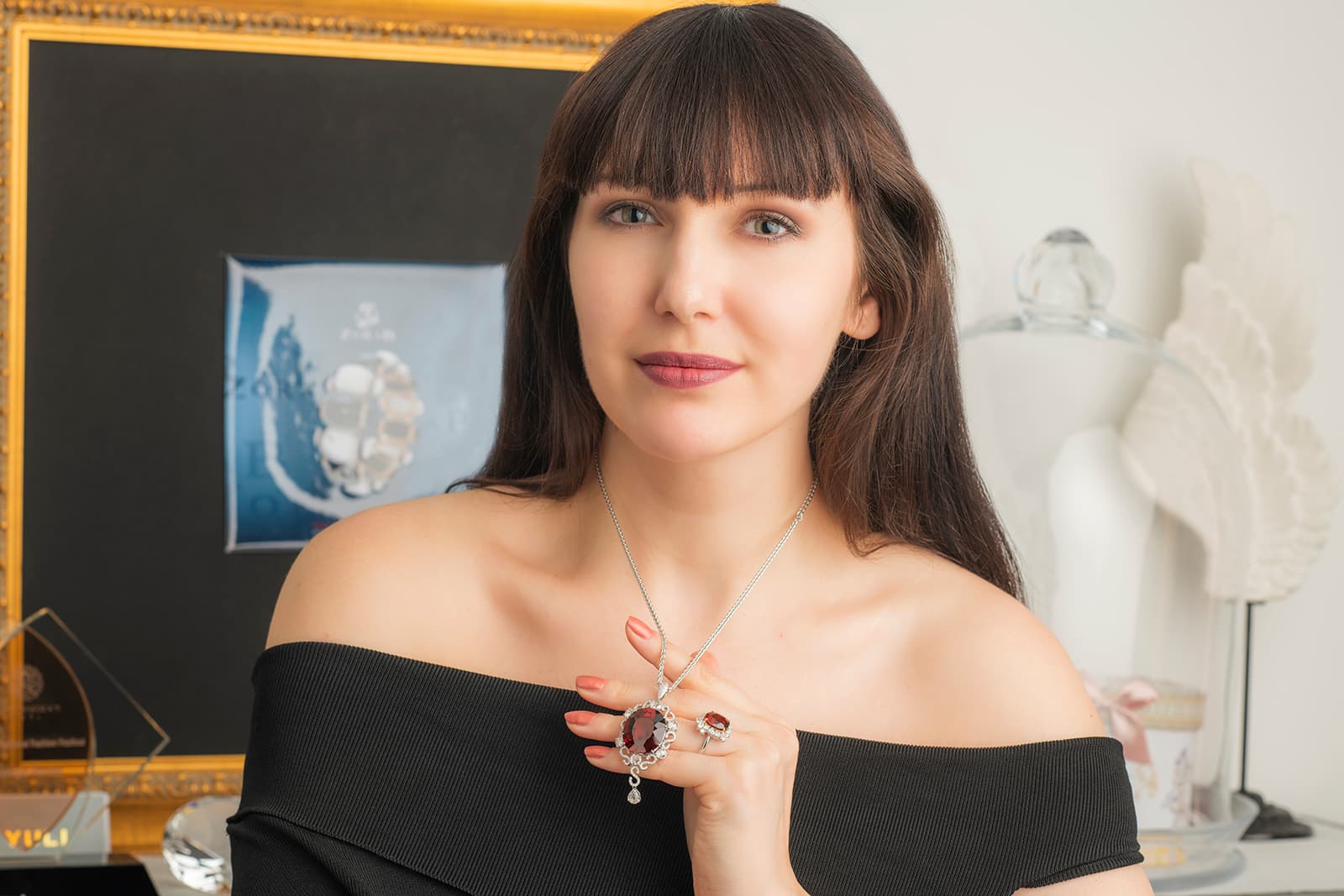 KP: Is there one of your collections which is especially important or sentimental to you as a designer?
JF: The 'Art of Embroidery' features jewellery inspired by traditional Chinese art - specifically rings and earrings with different coloured gemstones. This inspiration came from my return to Singapore from Shanghai in the early 2000s: I was able to witness China's extensive transition, and hence was greatly inspired by their traditional art.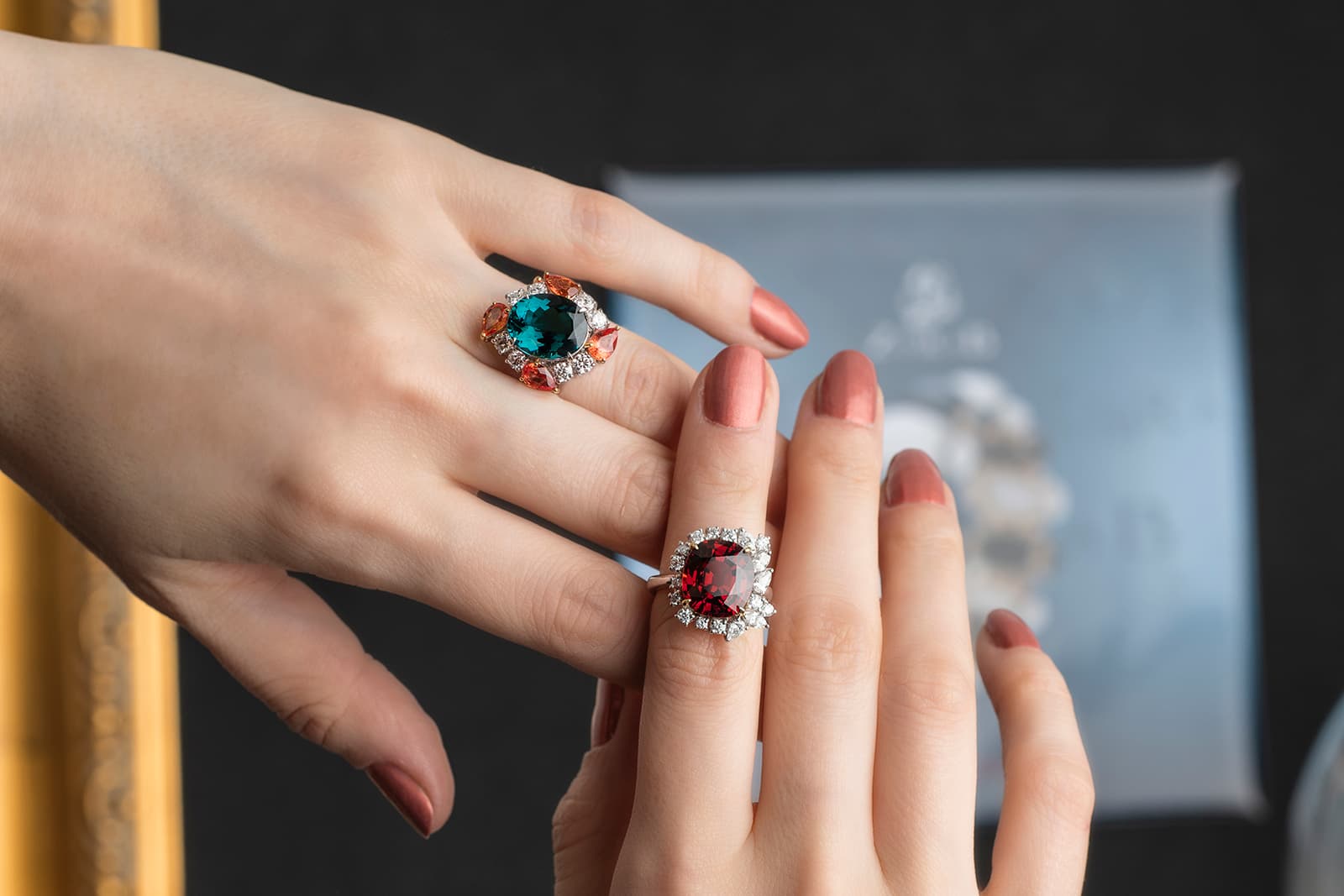 KP: How has your design style evolved over two decades in the industry?
JF: In the earlier days, I was focusing mostly on design, when now I gravitate towards a combination of aesthetics, value and wearability. I consider a statement piece well-designed when it can communicate the wearer's personality and charisma.
KP: What's the biggest difference you have noticed in fine jewellery design over your 20-year career in the industry?
JF: I feel that design is getting uniquely louder, bolder, with options of customisation. Everyone has their own thoughts on accessorising and generally, customers understand the in-depth value of colour gemstones. 20 years ago, I already appreciated and utilised gems as spinel, tanzanite, tsavorite and others. Now, my clients thank me for imparting my knowledge of coloured gemstones on them, including their tremendous growth of value in today's market.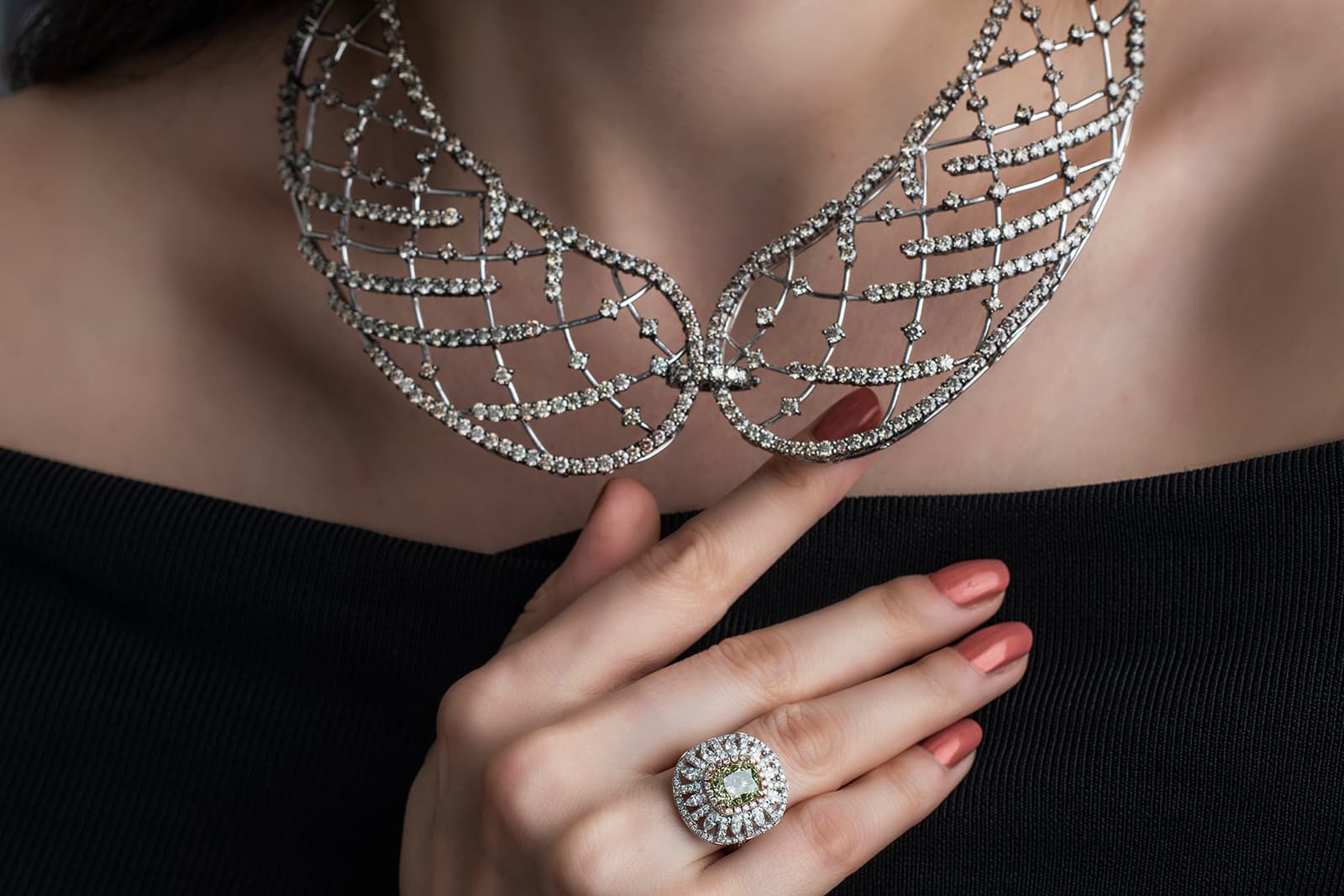 KP: Yuli Fine Jewellery offers lots of cocktail rings or statement earrings in a chic, simple design but with an unexpected twist. Do you feel that this is what contemporary women wear the most? What are the jewellery preferences of women in Asia?
JF: Jewellery preferences in Asia have evolved and shifted tremendously over the years. Nowadays, women have limitless ideas and knowledge on art, fashion and jewellery - hence they are rather demanding when it comes to their own pieces. They also have extensive understanding of gemstones - from their varieties and colours to origins - so women are able to evaluate the supply and demand in the market. In our trend-focused age, the designs which are most successful have a unique look, and reflect the wearer's personality and the designers' vision.