If you ask me, there are not many jewellery brands at the moment confident enough to work with really brightly coloured precious and semi-precious stones, but Carlo Barberis' chief designer, Francesca Barberis, daughter of the brand's founder, is one such person. She is not afraid to mix even the most risky colour tones, and the results are always tasteful and very attractive.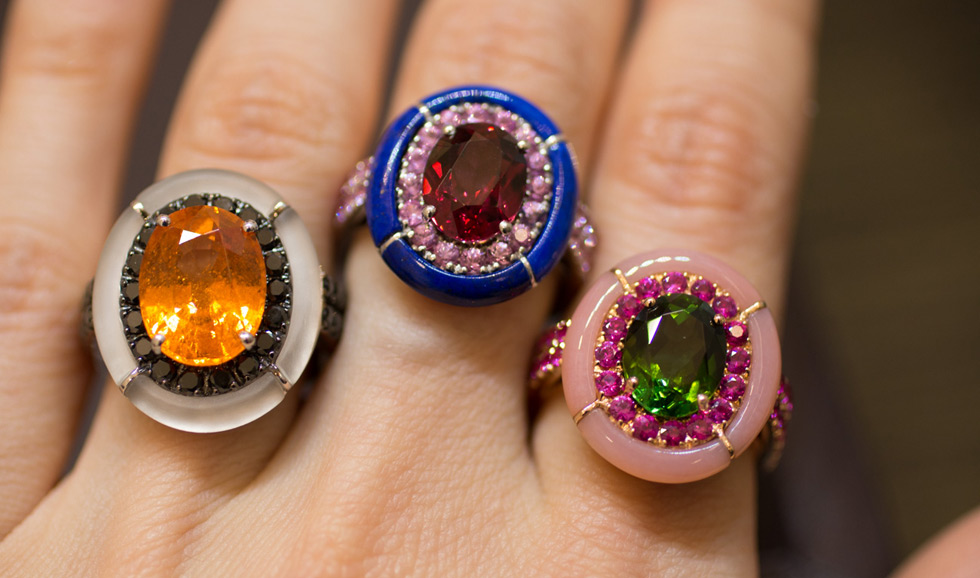 As is often the case with Jewellery Houses that produce work which is fairly well known and well respected, Carlo Barberis has not only a track record of fine jewellery, but a rich history. In their case, the combination of craftsmanship and design concepts honed over many years have created a recognisable signature style, which can be seen even in their boldest designs. However, in spite of this, Carlo Barberis' work mostly known among certain circles of jewellery art admirers. This is something which I wish to put right, because I believe their unique Italian jewellery deserves a wider audience.
While I was at VincenzaOro, I was lucky enough to meet Carlo's grandson, Francesco Barberis, current President, who described his brand thus: "I would say we are an atelier of ideas combining the utmost technical prowess, a limitless potential to work with stones of any shade or colour, a keen eye for changing trends in fashion and the very best traditions of a family-run business." You cannot argue with that.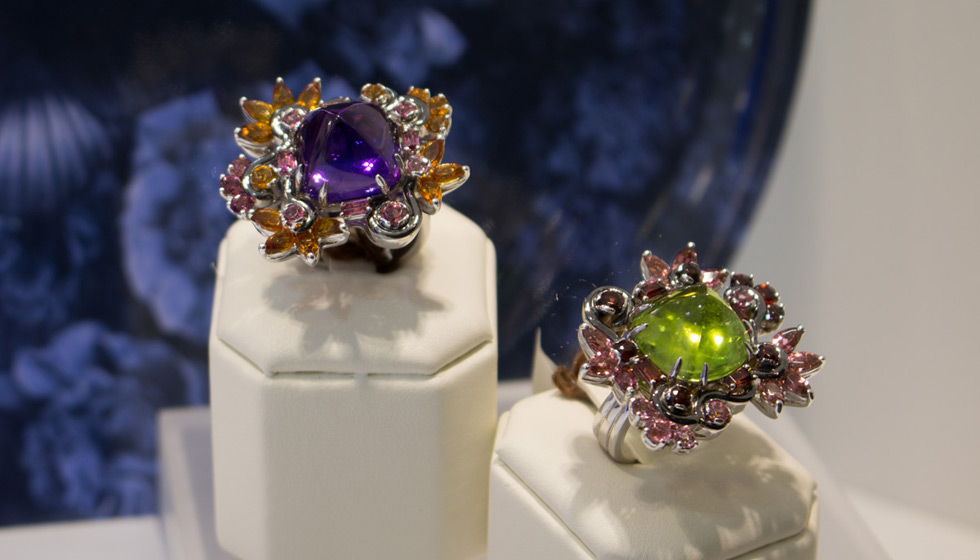 The label was established in 1929 under the trademark 'Factory No. 39', now one of the oldest in Valenza. More than eighty years ago the young Carlo Barberis, who already had a great deal of experience in working with gold, decided to take a chance and open up a business on the ground floor of his house. With the help of his wife, Valeria, who later served as the inspiration for much of his work, he started designing elegant pieces of jewellery which quickly developed a reputation for their creative flair and top quality gemstones. This vibrant, dynamic style endures to this day, continued by what is now the third generation of the Barberis family, whose dream is to elevate Carlo Barberis' artistic vision to new heights of success.
The rich, personal story behind the company means that each member of the family is conscious that it is their duty to maintain the traditions which have built up gradually over the course of many years, through the realisation of artistic concepts into reality, the search for new ideas, the creative process in general, their enthusiasm and, of course, hard work. But it is not just the founder's family who work hard to keep the company in fine fettle; the brand employs many people, all of whom have enjoyed a close friendship with Carlo over the years.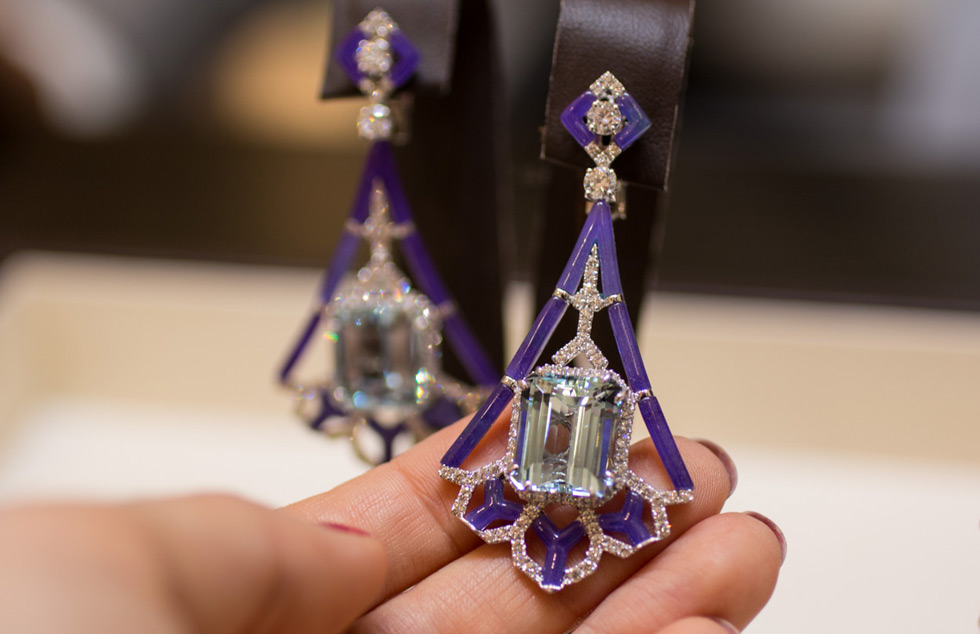 Maybe it is precisely this warm, personal relationship with colleagues and clients which forms the basis of the vibrant, colourful designs that have come to define the brand? After all, is it not the case that the world appears brighter and more colourful when you are happy?
Throughout the design process, Francesca and her team of designers meticulously assemble little pockets of beauty and craft them into unique pieces of jewellery. All for the sake of giving the future owner something truly magnificent.