During the four days I spent at Jeweluxe, I met with a myriad of exhibitors and reviewed over 200 pieces of jewellery. Admittedly, it was not easy to choose the top ten pieces from this enormous range of work – each decoration was beautiful in its own way. However, after reviewing images of the various jewels, the following have made my shortlist.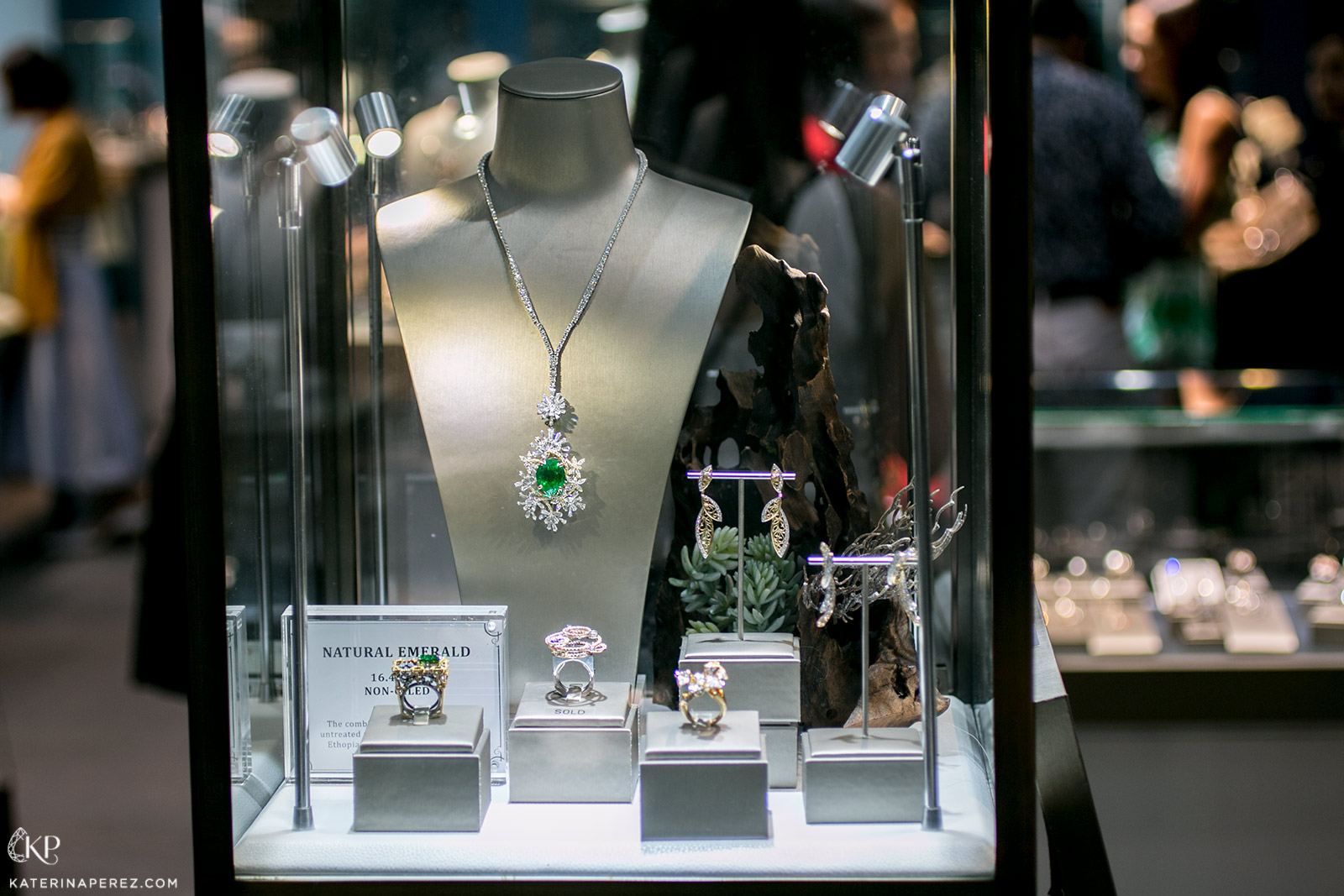 I encountered Yuli Jewellery on the very first day of Jeweluxe, and a thought flashed through my mind: the author of these jewels is almost certainly an artist at heart. My instincts proved correct: Julie Foo - the founder of the brand – has a refined knowledge of both fashion and art. She is a creative person above all else; someone for whom jewellery is more than gold and gemstones. A particular highlight was a seven piece rose necklace made for a private client, composed of coloured and colourless diamonds each symbolising a family member: a father, a mother, a son, and four daughters.
Victor Moiseikin is an incredibly gifted jewellery designer from Yekaterinburg, who has a unique approach to form. He even devised his own precious stone setting and formed a collection – entitled Waltzing Brilliance™ – which clutches the gems from either side and allows them to 'waltz' freely between the attachments. He used this technique when creating his 'Firebird' ring and earrings that are composed of tanzanite, spinel and diamonds.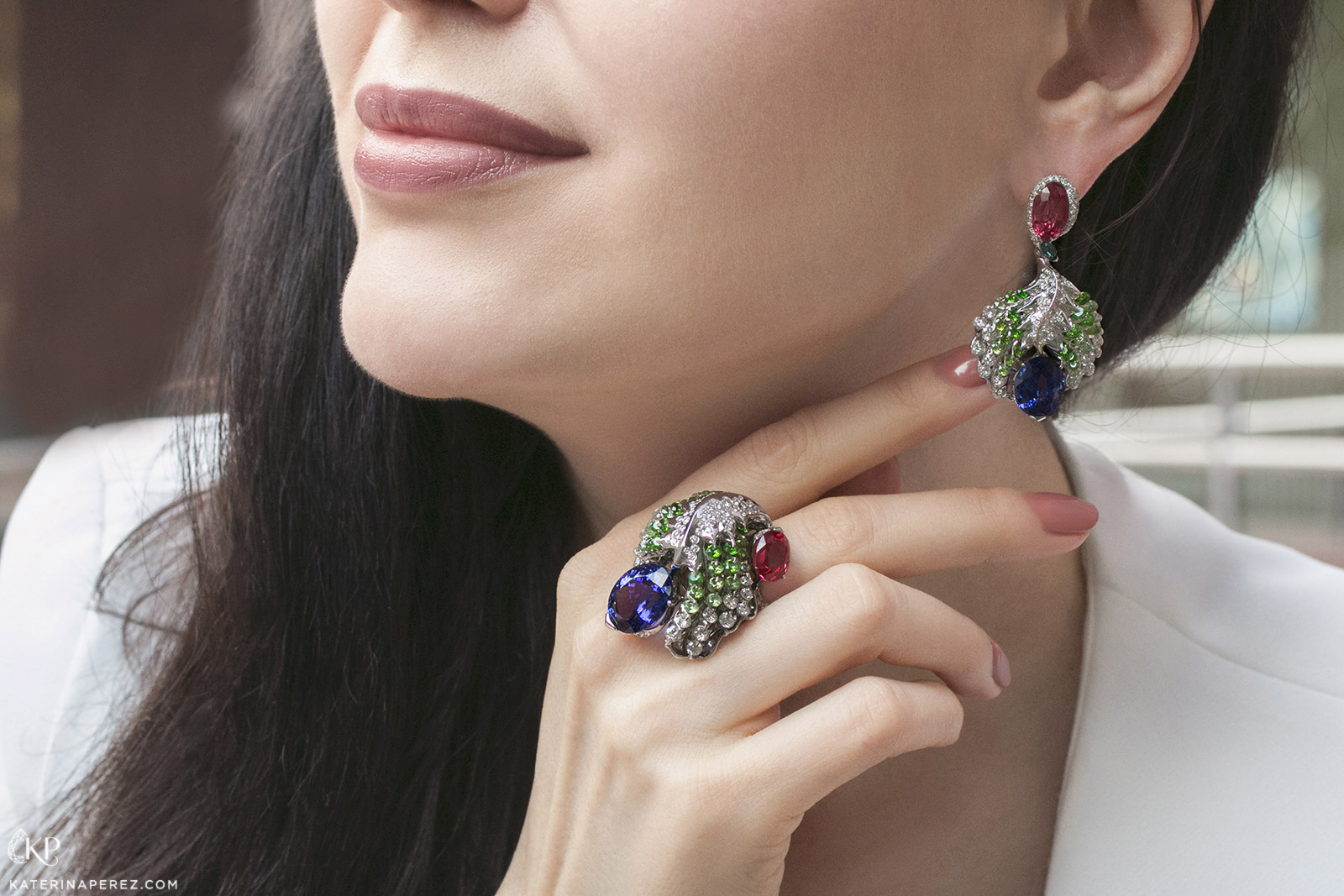 I have always been fascinated by jewellery that contains geometric elements, particularly those in which conventional graphic forms are reinterpreted with great originality. That is why I liked Paolo Kostal's 'Very PC' bracelet in rose gold with 56 carats of amethysts. The Italian designer decorated this piece with his appropriately named 'Brilliante' motif that takes the form of a voluminous golden cube accompanied by a checkerboard gemstone pattern. I am sure you will agree that the results are pretty spectacular!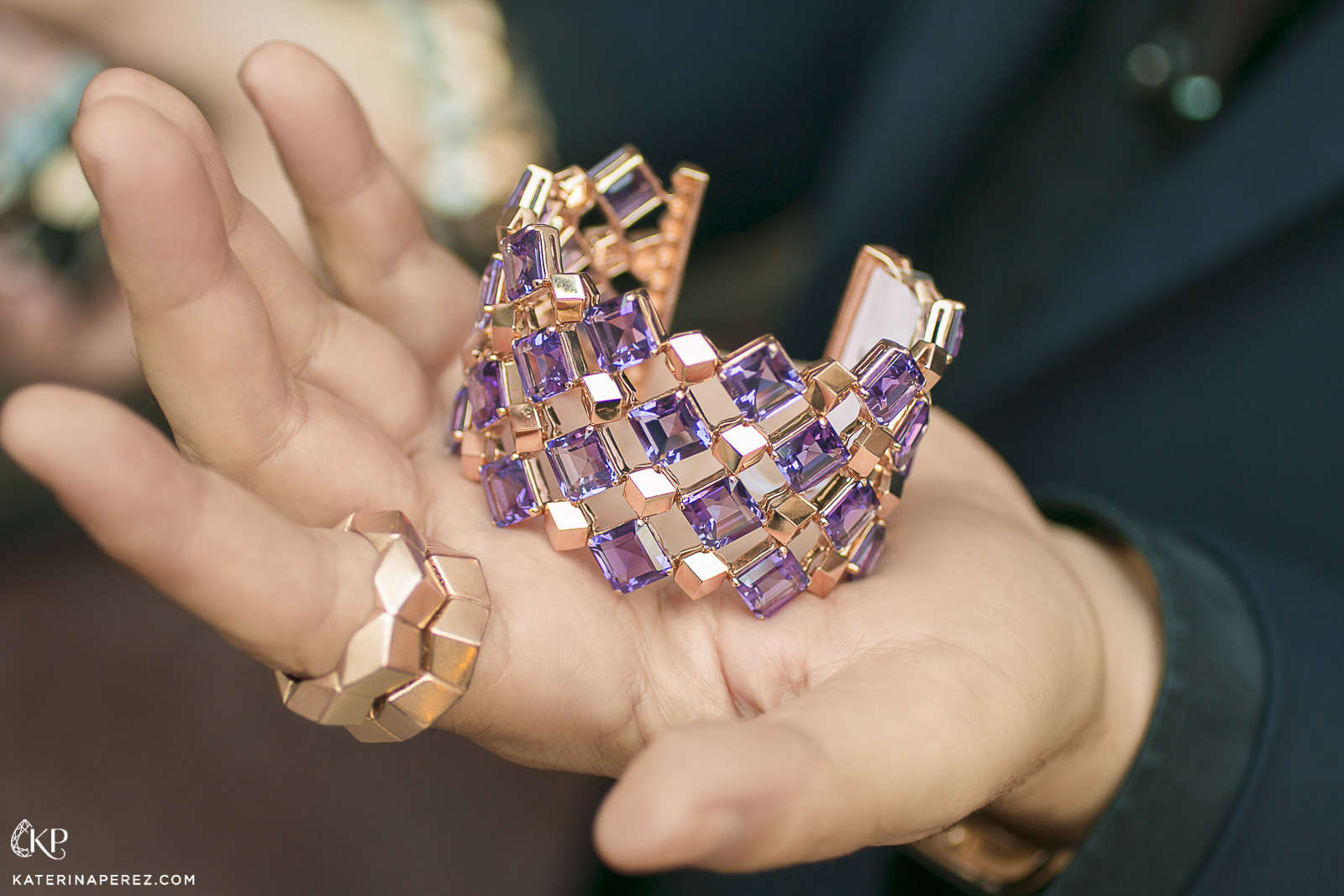 The Renelle company was founded in 2000 in Sri Lanka – a true paradise of sapphires. To this day, on the island once known as Ceylon, the mining of large, beautiful stones continues. Almost all of the colours of the rainbow have been included in this Renelle necklace composed of unheated pastel-coloured sapphires; the necklace includes green, pink, purple, yellow and bluish stones, with a combined weight of 115 carats.
Not many people are aware of conch pearls because they are an extremely rare variety of this organic material. You can find jewellery that uses the pearl in a small handful of famous houses, or at private jewellers such as Karen Suen from Hong Kong. In one of the designer's jewellery showcases I counted as many as 8 jewels that included conch pearl; the boldest design was a cocktail ring that took the form of a flower, and at its centre is a luxurious pink pearl surrounded by several hundred diamonds of traditional round and fancy cut, as well as an array of diamond beads.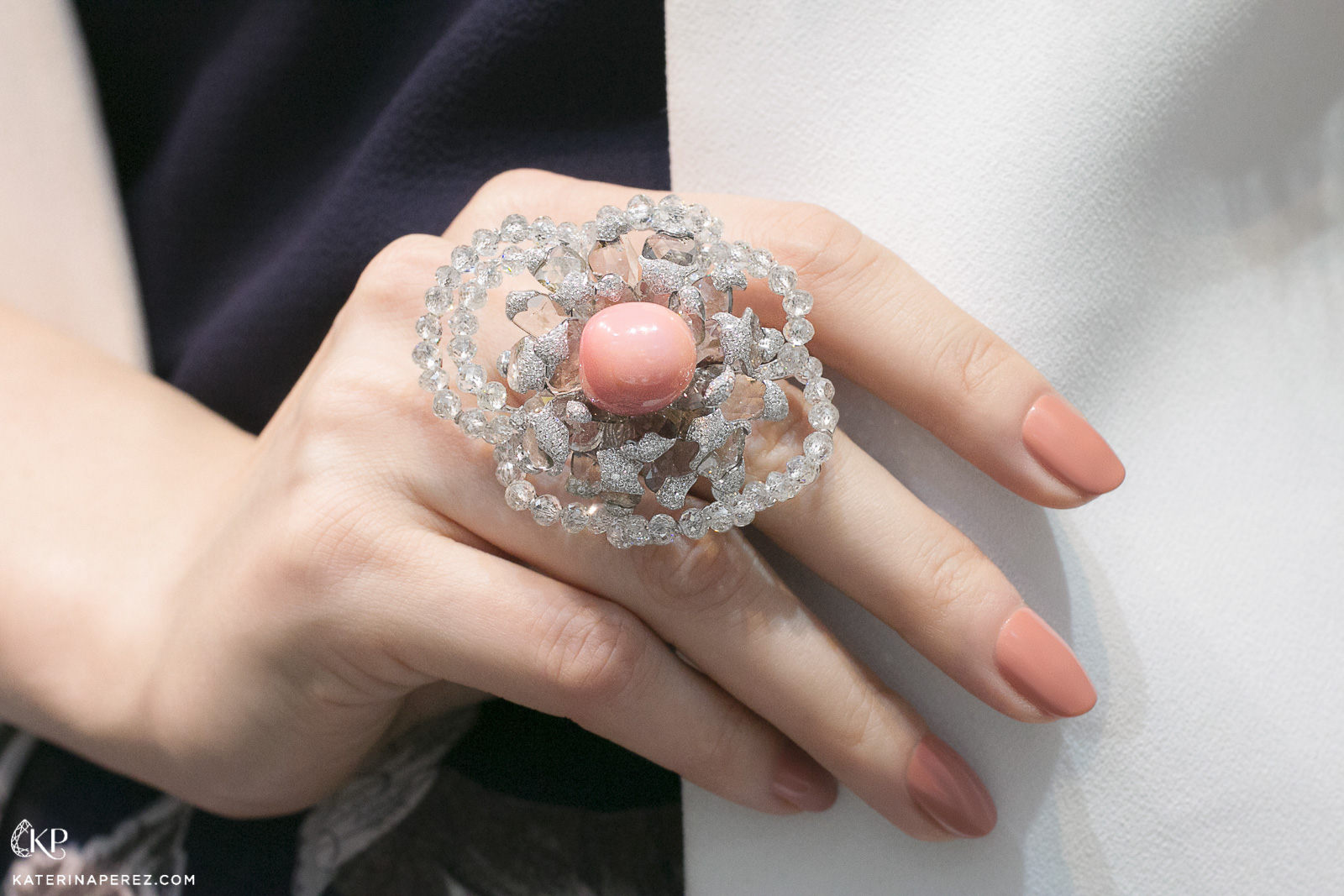 I was fortunate to discover so many fine jewellery treasures at Jeweluxe 2018 that I have split my selection of favourites into two articles! Make sure to read my follow up article tomorrow to see the rest of my Jeweluxe highlights.